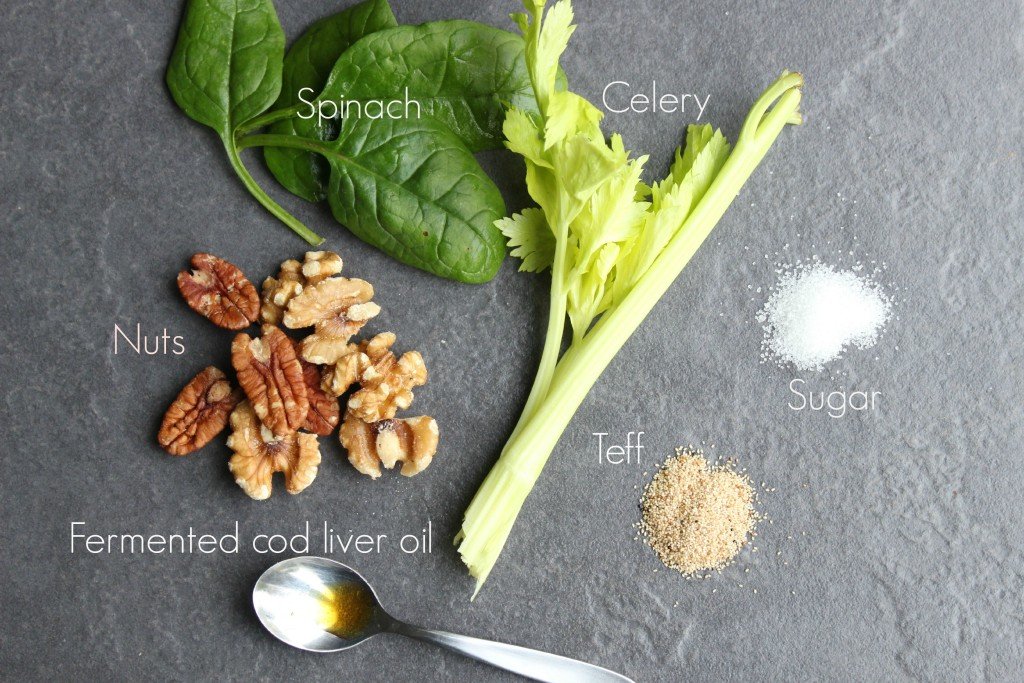 A while ago I wrote about the problems that some coeliacs have with their tooth enamel.
Poor tooth enamel is a little known symptom of coeliac disease and I wonder how many coeliac's could be diagnosed by a dentist referring the patient to a GP for a test?
Here in the UK the link is not well made and my dentist had certainly never heard of it when it was discovered that Roo had poor tooth enamel on one of her adult back molars.
One of my weapons to try and prevent the tooth getting worse is to feed Roo with fermented cod liver oil most mornings.
I did a lot of research and there is some belief that fermented cod liver oil (and only the fermented stuff – which happens to be uber expensive but worth every penny if it means she keeps her tooth) could prevent or even reverse damage to tooth enamel.
Since I have been giving it to Roo her tooth has got no worse thankfully!
It may have nothing to do with the cod liver oil.
I am also very strict on the amount of sugar that my kids consume (although not to the point that they have none quite yet – if I had my way it would be !)…
It is well known that sugar causes tooth decay, but Jamie Oliver's recent programme 'Sugar Rush' highlighted just how much of a problem this is to children's teeth these days.
It was an incredibly shocking viewing and if you have not seen it I urge you to watch it now.
You can find it here along with a petition to try and get a sugar tax on sugary drinks here in the UK, which I wholeheartedly support.
Finally, it could be to do with what I feed my children…
Calcium is an essential nutrient for the development of healthy bones and teeth, and I have written before about my top tips for getting calcium when dairy-free (since Roo has to avoid dairy).
At the time I left out teff, which is a wonder-grain that I use in the form of flour a lot.
In fact it plays a staring role in my gluten-free flour blend that I am currently working on getting to market.
It contains more calcium than any other grain by a long way so is another perfect way to up your calcium intake.
It can also be used as a grain in the place of cous cous, quinoa or rice.
In addition to calcium there are other nutrients within foods that can help maintain healthy teeth.
A useful infographic showing these foods can be found here.
I was surprised to find spinach, pomegranate and celery on the list, but pretty happy because we eat spinach and celery quite a lot!
So back to coeliac disease…if you have poor tooth enamel, I urge you to consider looking at the other symptoms of coeliac disease and taking the online test 'is it coeliac disease'.
This post was written in collaboration with simplyhealth.