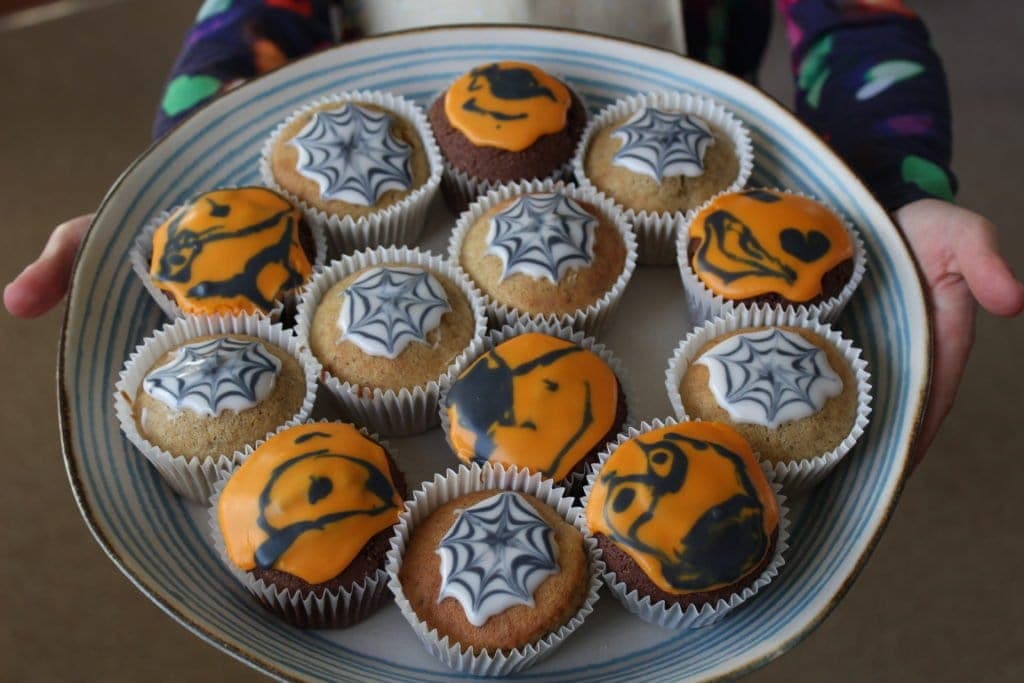 At 10am yesterday a lorry pulled up outside our house to finally deliver my flour. A precarious pallet stacked to over my height lurked at the back. Finally, after weeks of worry it had arrived and as an added bonus, it wasn't raining (one of my number one fears).
The kind driver helped unload the pallet into the house so now as I write there are towers of boxes everywhere I look.
I now need you to buy it! I'm therefore offering those of you who've tried it already, the opportunity to buy a 6 pack right here. You can choose from all plain, all self-raising or three of each. The flour has a six month shelf life on it but will last longer than that if frozen.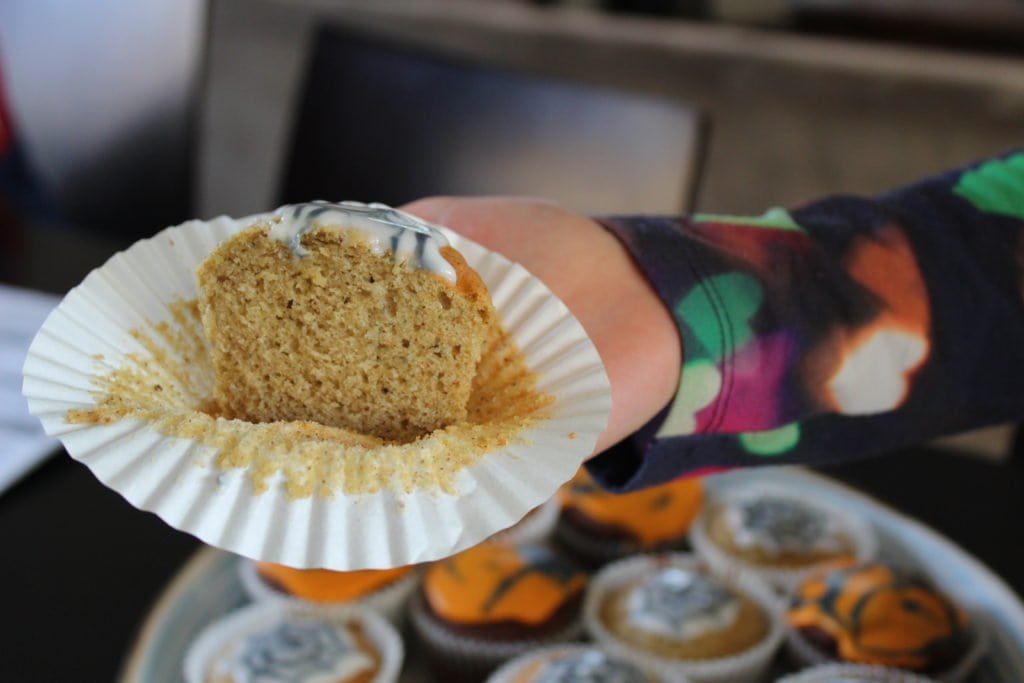 Anyway, the kids had an inset day so the first thing they wanted to do was to create some spooky cakes for Halloween! Roo decided on vanilla and cherry cupcakes and Pickle decided on mint chocolate ones. I stood back and told them how much of each ingredient to add and they did the rest…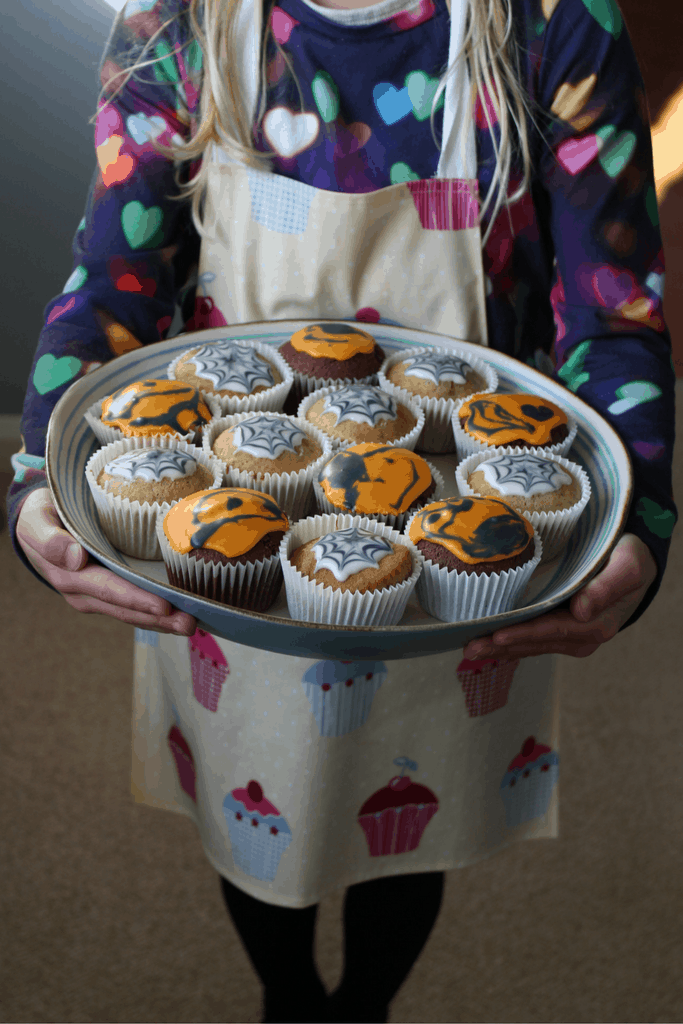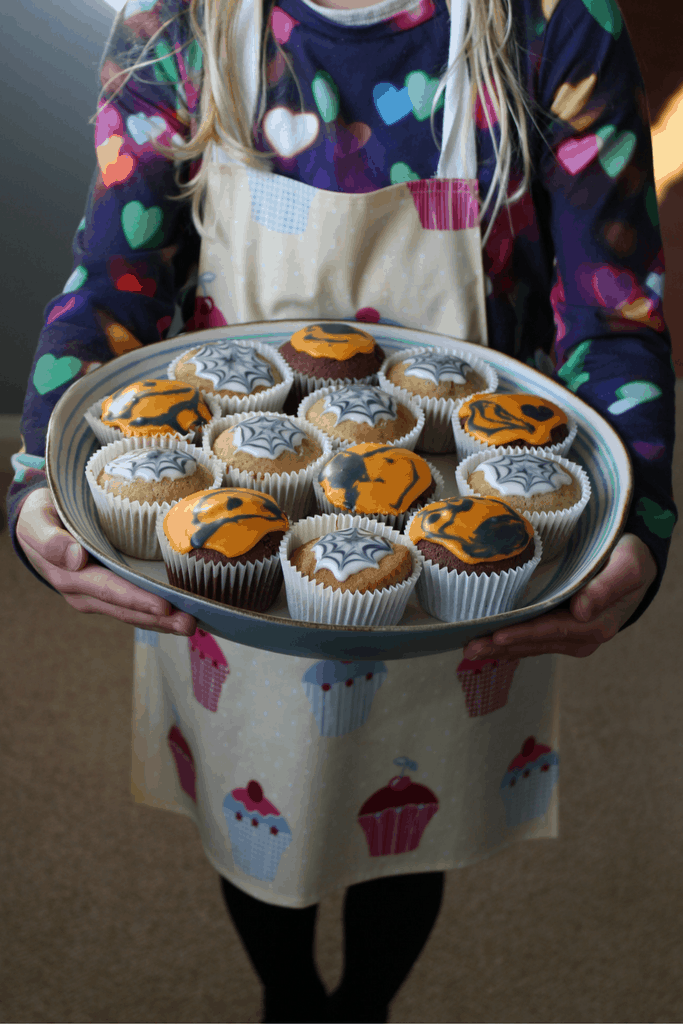 The result were lovely squidgy light cakes that literally anyone could make. I therefore thought I would share the basic recipe with you for you to flavour any way you like.
I hope you enjoy them.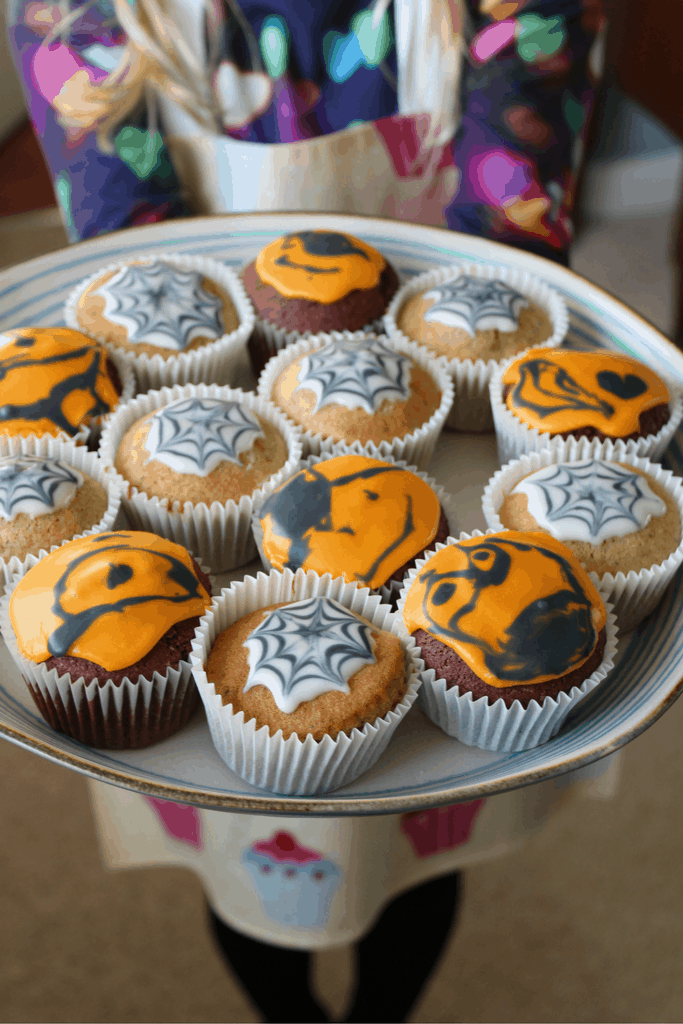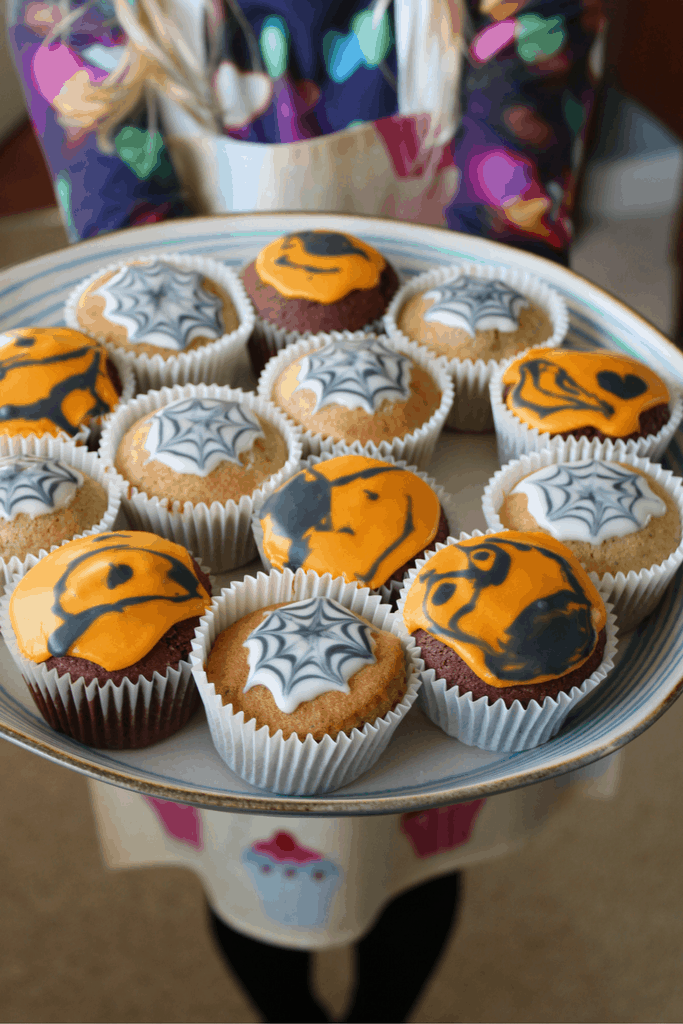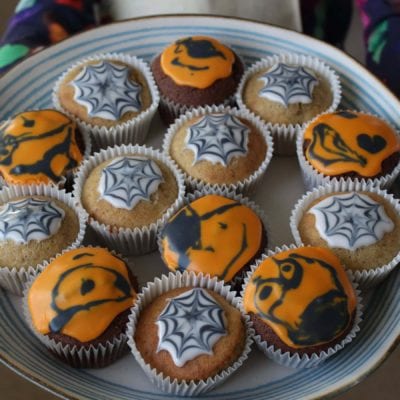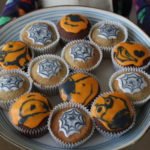 Simple Wholegrain Gluten & Dairy Free Cake
Gluten-free, Dairy-free, Nut-free, Soya-free
Method
Place the margarine and sugar in a large bowl or the bowl of a stand mixer and beat together until light and fluffy.

Add all the other ingredients and gently combine before beating together for a further minute

Add chopped glace cherries, raisins, chocolate chips or anything else that takes your fancy

Divide the mixture between 12 muffin cases sitting in a muffin tray

Bake in a pre-heated oven at 180 degrees, 160 degree fan, gas mark 4 for 15 - 20 minutes until springy to the touch

Cool before decorating