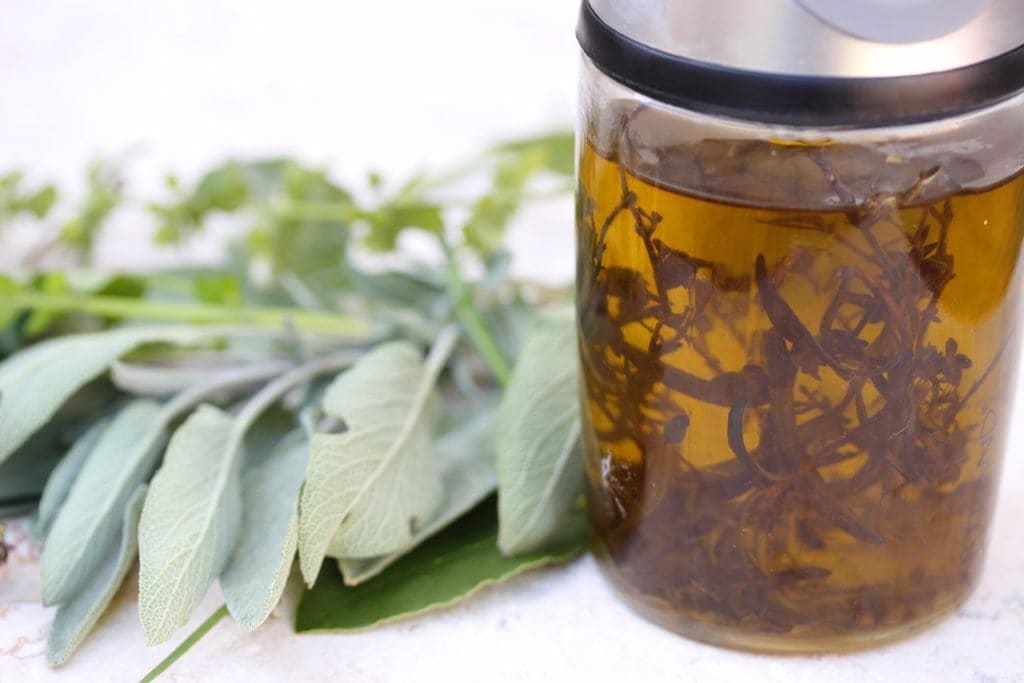 The only time that I've made infused oil before was when I was trying out the Low FODMAP diet.
On that diet no garlic can be ingested, but garlic oil can be.
Being a fan of garlic I obviously had to make some garlic oil so that I could flavour my dishes.
I was recently sent an oil infuser by Uncommongoods, a company based in America with a mission to be environmentally friendly and socially responsible. They specialise in beautiful gifts (handmade, recycled and organic) that you won't find anywhere else.
To help find the perfect gift you can search their website by categories, like cool gadgets, graduation gifts or gifts for anniversaries.
So if you have a wine loving friend you could find them something perfect by looking in that category. Or if you're after something personalised for a special occasion you can find that too.
As soon as my 'press and measure' oil infuser arrived I got to work creating a herb infused olive oiI.
I had no idea that steeping herbs in oil could be so tasty!
After a couple of days of my home grown rosemary and thyme sitting in the extra virgin olive oil I had a spectacular oil that I have used in all my cooking since.
It is incredible in salad dressings, in pesto, drizzled on top of cooked food for extra flavour (it's always best to eat olive oil cold because you get the most health benefits from it), used in place of normal oil in cooking, drizzled on soup or salad…the list goes on.
And for something so simple to make, I know I'll be making it from now on.
When I say simple, I really mean it.
This is how you make an infused oil…
Take some clean, dry herbs, peeled garlic cloves or whole chilli's.
Place your flavourings in a jar and cover with extra virgin olive oil.
Leave in a warm place for a few days until the oil reaches the desired strength.
Sieve the oil into a pretty bottle and store at room temperature
The great thing about my infuser is that you can pump up the required amount of oil into the top, which then has a delicate spout that is perfect for drizzling.
Whilst the oil is pumped into the top, it leaves behind whatever ingredients you have used to flavour the oil, so no need for sieving.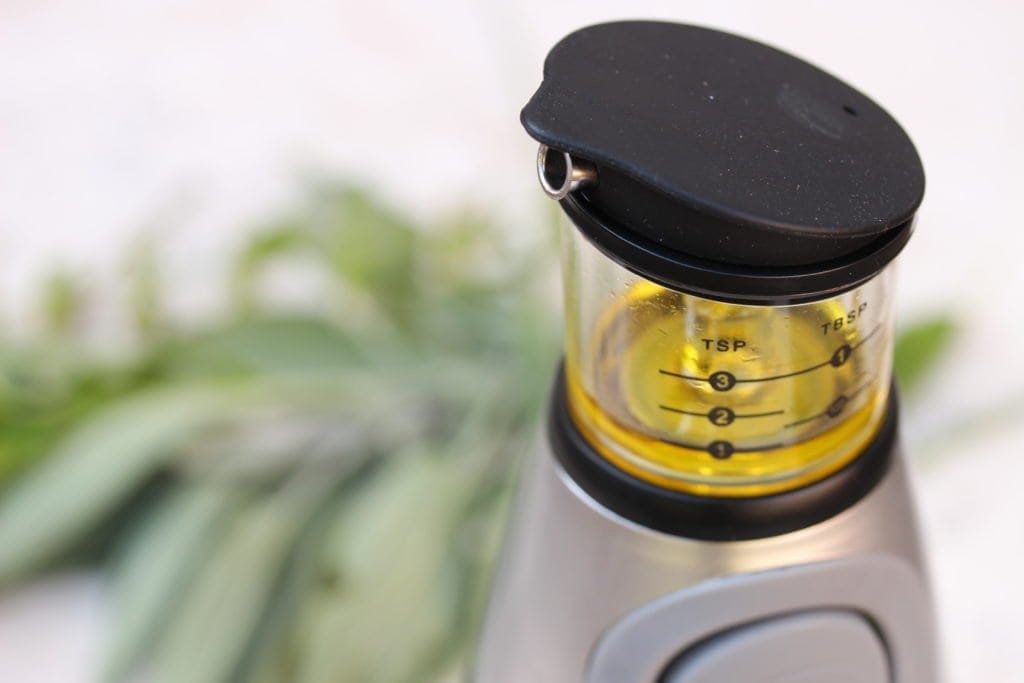 For the sake of around 2 minutes, I really recommend having a go at making some infused oils. Not only do they taste great, but they cut down on the necessity for chopping herbs and garlic!
As you know, I'm not one for faffing when I cook so flavoured oil is the way forward.
Have you ever tried making your own infused oil? If so, what's your favourite flavour combination. My rosemary and thyme is pretty darn good!
I created this post in collaboration with Uncommongoods .