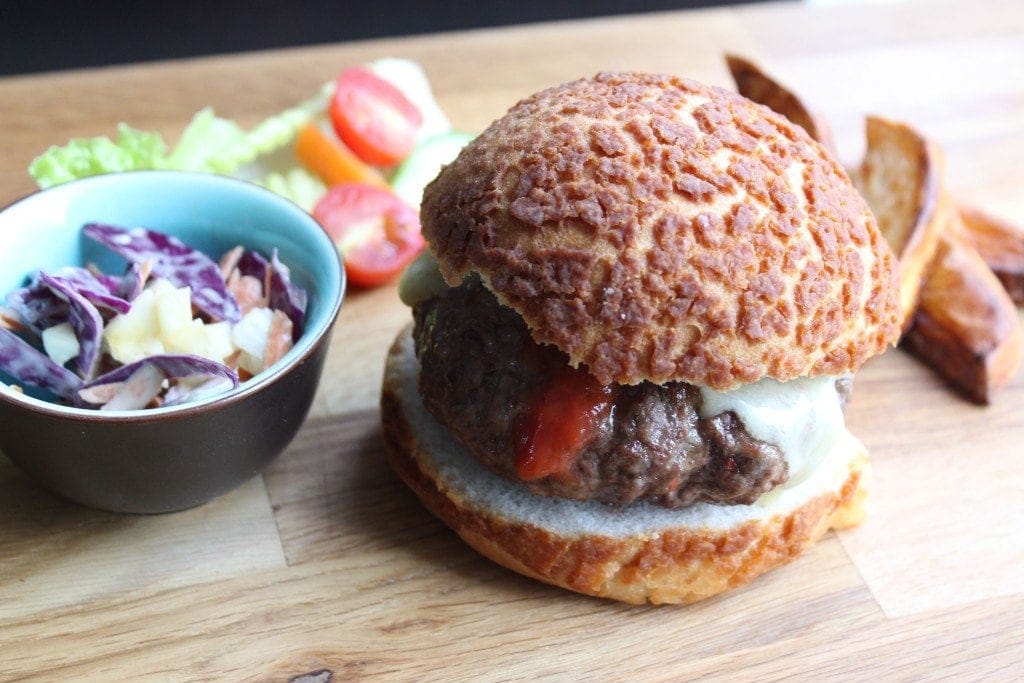 Today I am delighted to be sharing with you a recipe created by the founder of Celia Lager, Martin Vozar.
He has recently put together a beautiful gluten-free cookbook that is full of simple-looking recipes that use only a few ingredients.  The recipes range from starters to mains, to puddings and cocktails! They teamed up with Riso Gallo and Genius to produce the recipes and the book is now available on their website.
The recipe I have chosen to share particularly stood out for me!  It would be perfect with a bottle of their lager…for me the dark one which whisks me back to my university days when I enjoyed the odd pint of bitter!  It is absolutely delicious and I would challenge anyone to tell it was gluten-free!
If you would like to try a bottle for yourself then now is the perfect time.  Ocado are currently running an offer (until 1st December) where if you buy 2 bottles of Celia you get a packet of Riso Gallo gluten-free pasta as well, for the great price of £5!  I just wish Ocado would deliver here!!
I made these at the weekend with a few amendments to the recipe…
In the book it says 300g beef mince, 300g venison mince and then 300g beef mince again…I assumed that this was a mistake since 600g of meat seems quite a lot for 4 adults, so I used 300g beef and 300g venison.  If I made them again, I would use all beef since I found the venison way too 'meaty' for me.  If you love a real meaty taste then use the venison!
I left out the onion because that is a high FODMAP food which I am avoiding at the moment, and used a dash of garlic oil instead.  In addition I finely chopped the herbs and chilli, rather than using a food processor because I find a small amount of ingredients always gets stuck in my food processor and doesn't get chopped!
Finally, I baked rather than fried the wedges (without pre-cooking) and seasoned them just with sea salt.
If you make them let me know!  What do you think about Celia lager?  Are you are dark or light lover?!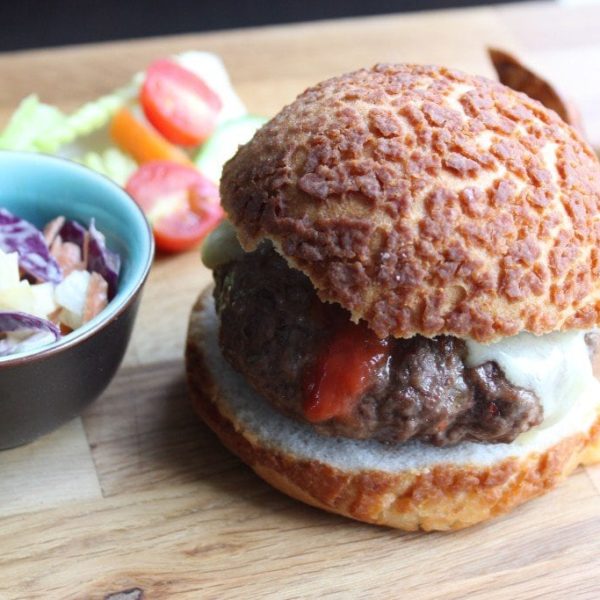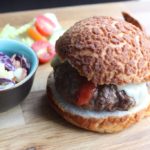 The Vozar Burger with Homemade Wedges
Gluten-free, Dairy-free, Egg-free, Nut-free, Soya-free
Ingredients
For the burgers:

1

white onion

300

g

beef mince

300

g

venison mince

1

soup spoon of wholegrain mustard

1

tsp

thyme

1

small red chilli

1

tsp

rosemary

Salt and pepper to taste

4

gluten-free burger buns

For the wedges:

4

large red potatoes

Smoked Spanish paprika

Celery salt and pepper to taste

Rosemary and thyme to taste

Vegetable oil

enough for deep frying
Method
FOR THE BURGERS:

Blend the mustard, thyme, chilli and rosemary in a food processor

Place the blended mixture, salt, pepper and onion in a large bowl with all the mince and mix well

Divide into 4 patties then place on top of a barbecue griddle

Cook on the barbecue to your desired rareness, then place into your burger buns with some salad to garnish

For an extra special burger, get some of your favourite cheese and when the burget comes off the grill put some on the top to melt

FOR THE WEDGES:

Cut the potatoes into wedge shapes and put them into boiling water

Boil until just soft

Drain the water from the wedges, then deep fry them in the oil until golden

Mix the remaining ingredients together and season the wedges
I was sent two bottles of lager (one smashed in the post!), a packet of pasta and an Ocado voucher in return for writing this post.