I always try to see the positives in life; I have the firm belief that things happen for a reason and that belief helps me get through those days that seem to be tough.
Today I am feeling rather overwhelmed with emotion and am struggling to keep my positive attitude alive.
My poor Pickle is really suffering.
I spent the night worried sick that I would need to whizz him into hospital with his asthma again as he coughed his way through the darkness and burned up with his fever.
Every 3 or 4 hours I gave him huge doses of his steroid inhaler and kept the wheeze at bay. We got through the night, and being day 5 of this (following 5 days of it the week before) I decided to get the doctor to check him over again. Thankfully there is no chest infection, just the flu…so we have the prospect of a good few more days and nights of trying to hold the asthma at bay and stay sane with sleep deprivation.
In addition to that I am having a website nightmare. Something has corrupted the code on my site so that I no longer have an RSS feed. On the face of it, that is no major issue…just that nobody can follow my site by RSS and I can't generate a weekly newsletter without a lot more work. The little problem cannot easily be fixed though, so I have had some heart ache regarding what I do next… As much as I don't need it right now, my only option looks like to have a new site designed, something that I just don't have the time to do this time around and will have to pay someone to do for me.
I know that this has come at the right time. A redesign of my site was on the cards with the launch of the flour blend, but being broken by nights and nights of no sleep and weeks of looking after poorly children, I've found it very stressful to deal with along with all the other things.
My brain is also buzzing with the process of getting the flour blend out. The designer who has been working on the new logo and packaging has been very slow in getting designs over to me, and therefore my wonderful designer friend Andrea of Poppy Davies has started to do some work on it for me. There are therefore decisions to make regarding that, and lots of consideration to be made regarding how much flour I get blended the first time around and how best to sell it.
Many of you follow me on Facebook already and I have had some great feedback about the logo designs I posted there yesterday (see below in case you missed them on Facebook).
I therefore thought I would show you some potential packaging designs. At this point all the designs are in the early stages, I haven't chosen colours etc…but they give me some ideas. Again the wonderful Poppy Davies has done these for me to try to speed the process up somewhat!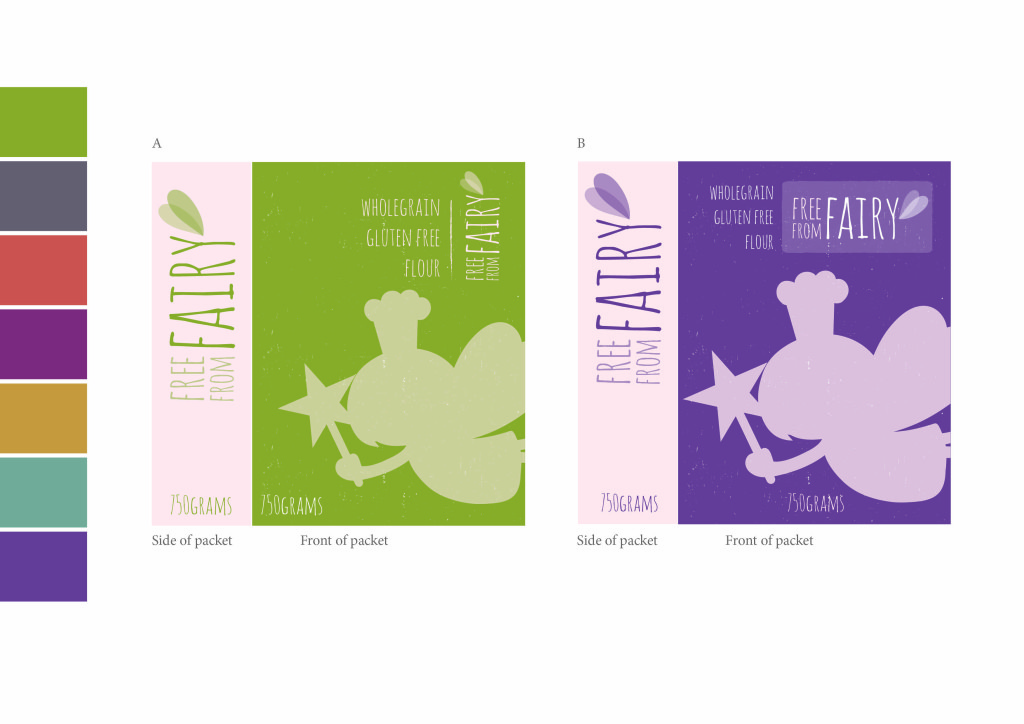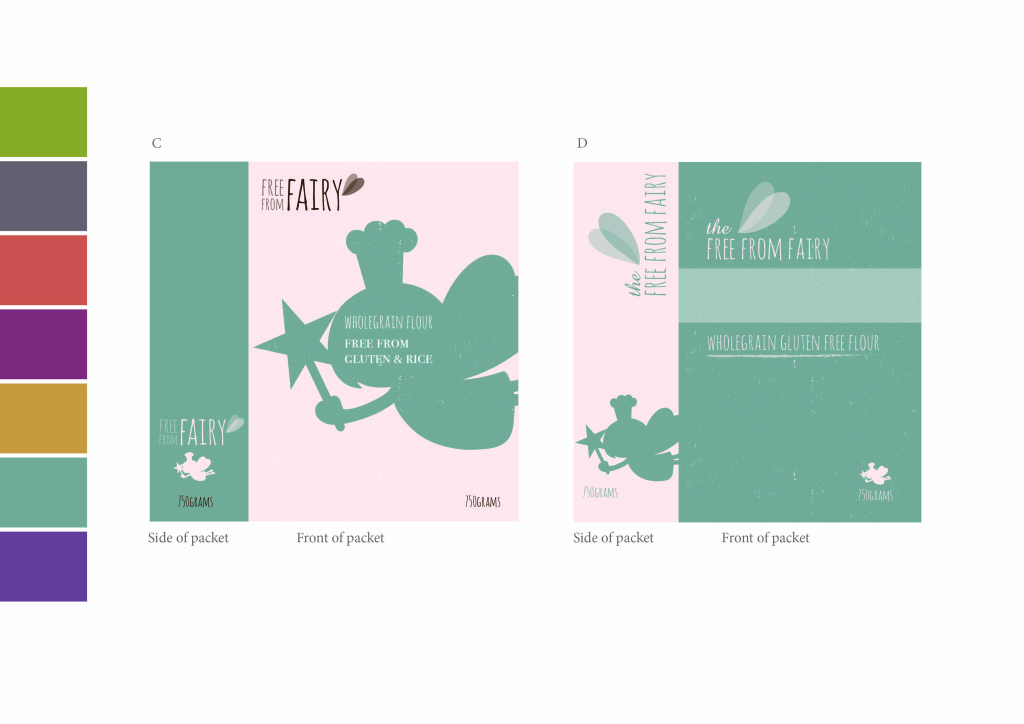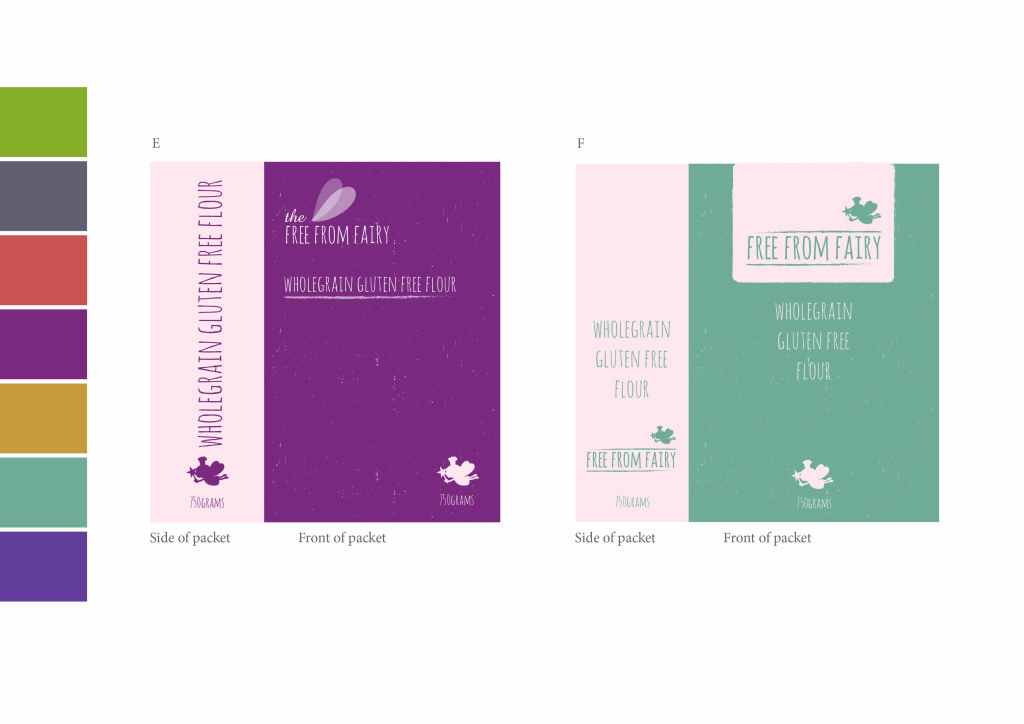 I'd love to hear your thoughts both about the logo ideas and the packaging ideas. You are all a part of this 'project' and I hope you will love the flour blend and brand as much as me. And of course, shout about it when it is available to buy!
There is one very exciting piece of news that I would like to share with you to finish off (to counteract all the doom and gloom)…
I have been chosen as one of ten start-up businesses across the UK to join the 'Famous' PR course being run by Class:PR.
I'll be learning how to do my own PR effectively.