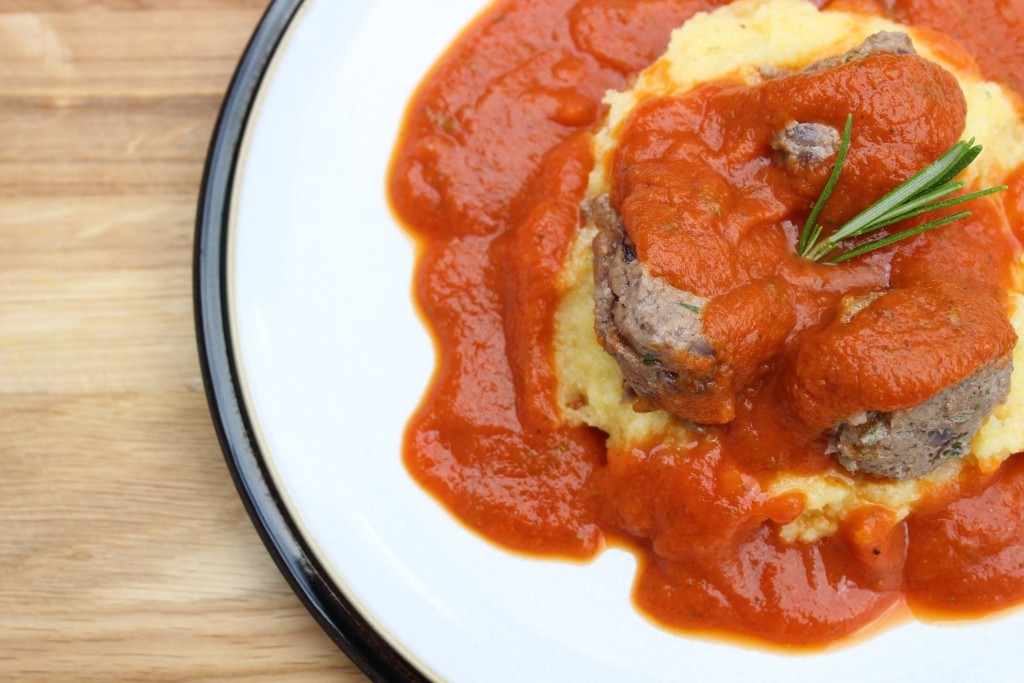 OK, no messing here.  Just a recipe that my family likes and even the kids tend to eat without too much nose turning.  Quite a miracle!

Total cost of recipe = approx. £6.49, using organic mince (excluding the pasta)
Cost per adult = £1.62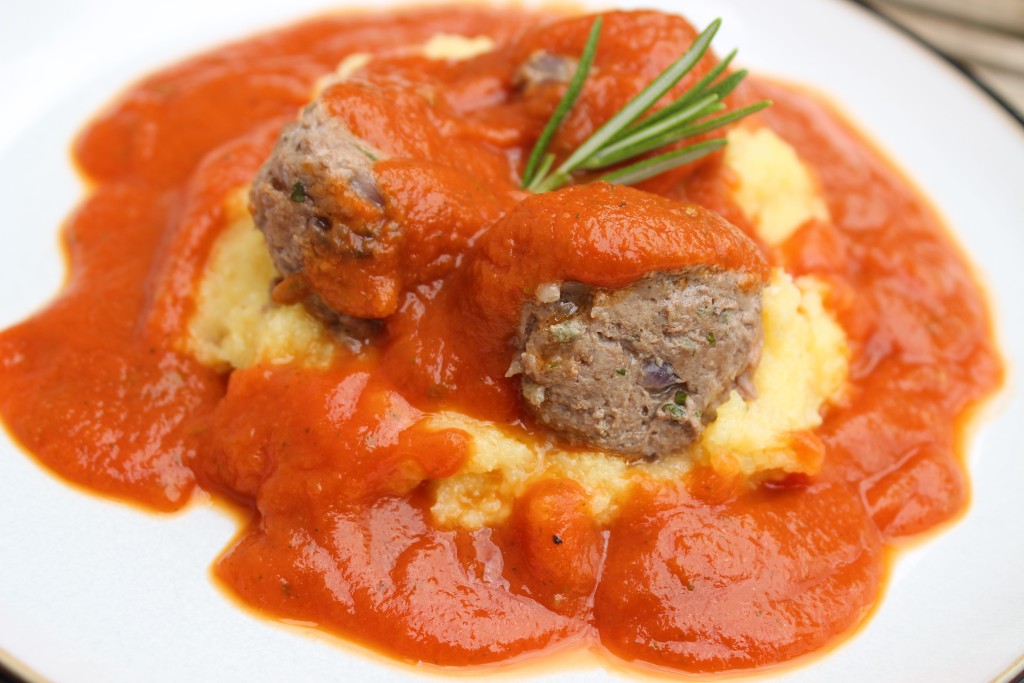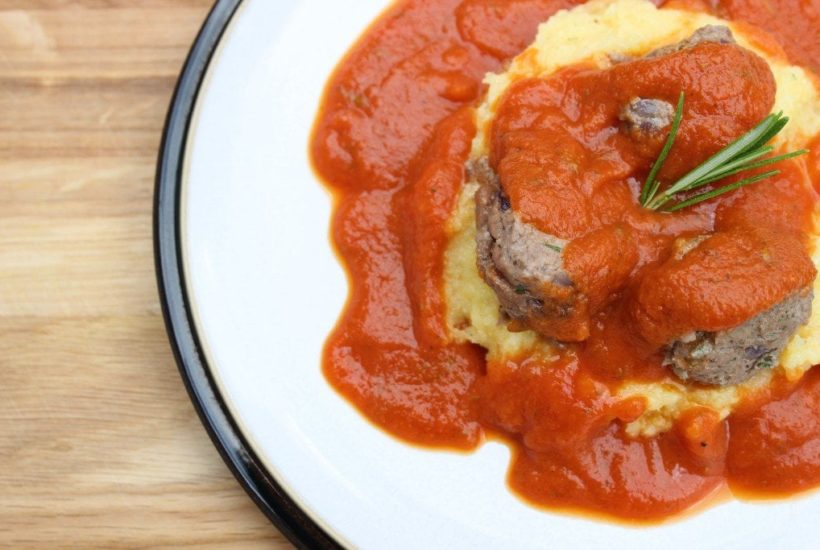 Meatballs and sauce
Gluten-free, Dairy-free, Nut-free, Soya-free, Fish-free, Sugar-free
Ingredients
Ingredients

For the meatballs:

500

g

organic beef mince

1

small onion

-

whizzed in a hand-held chopper or other such implement

1

clove

garlic

-

as above

2

pieces

gluten-free bread

-

whizzed in a hand-held chopper to make bread crumbs

1/4

tsp

cinnamon

1/2

tsp

grain mustard

-

I used Tesco own but check ingredients

1/2

tsp

dried rosemary

-

or a sprig of fresh rosemary if you have it, leaves finely chopped

Handful fresh chopped oregano

1

medium free-range egg

Black pepper to taste

For the sauce:

1

tin chopped tomatoes

2

tsp

pesto

-

I used my home-made one with no dairy

1/2

tsp

dried mixed herbs

Approx. 100g frozen vegetables

OR if avoiding dairy and you have no dairy-free pesto:

1

tin chopped tomatoes or approx. 400ml tomato passata

1

clove

garlic

1/2 - 1

tsp

dried mixed herbs

Approx. 100g frozen mixed vegetables

The meatballs are also great made with lamb mince

-

organic if possible!. Replace the cinnamon, mustard and oregano with a large handful of chopped, fresh mint. Delish!
Instructions
Method

Place the whizzed onion and garlic into a bowl along with all the other ingredients for the meatballs.

Squidge messily together with your hands making sure everything is mixed up well

Make small balls from the mix...I made about 20 with this I think

Place on a baking tray

Bake at 200 degrees for 20 minutes, making sure they are cooked through by cutting one open...I challenge you not to eat that one straight away!

Place the cooked meatballs into a bowl with kitchen roll to mop up the excess fat

Whilst the meatballs are baking place the sauce ingredients into a small saucepan

Allow the sauce to simmer for 15-20 minutes, then place in a liquidiser or use a hand-held implement to do the same job...to make a smooth sauce that the kids will not know has hidden vegetables in!
Cost breakdown (based on Tesco prices on 4.2.14, approximate costs given for small quantities)
Tesco organic steak mince 400g = £4.00; 500g= £5.00
Tesco value white onions = 63p per kg; 1 onion = approx. 6p
Tesco garlic bulb = 30p; 2 cloves = approx. 6p
Tesco fresh gluten-free bread = £2.40; 2 slices = approx. 44p (100g)
Tesco free-range medium eggs = 23p each
Tesco chopped tinned tomatoes, 4 pack = £2.00; 1 tin = 50p
Tesco frozen mixed vegetables = £1 per kg; 100g = 10p
I have allowed 10p in the recipe for herbs and spices; they are in such small quantities it is hard to quantify the cost.