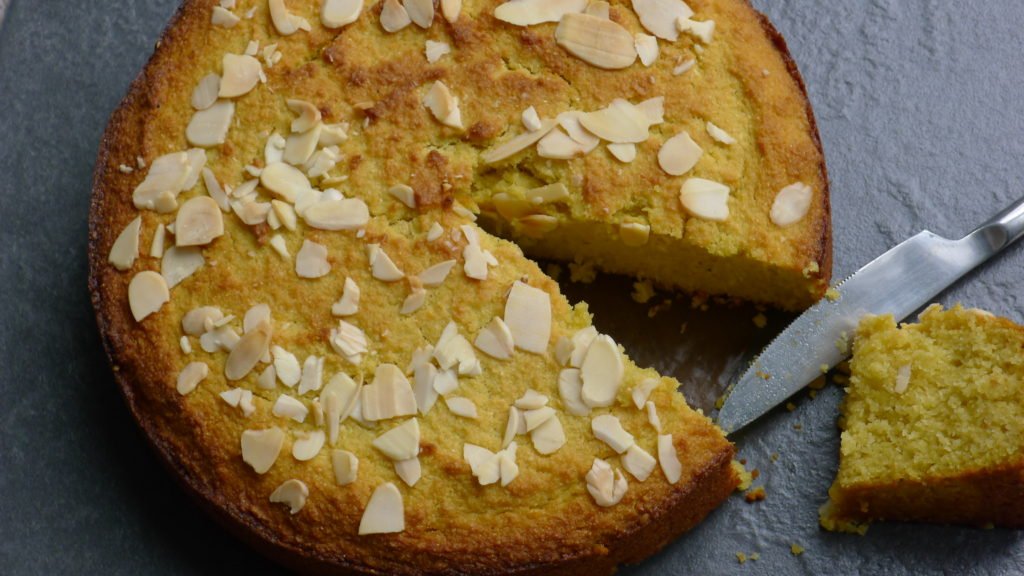 Finally we have got to the bottom (no pun intended) of our lo's ongoing symptoms since her diagnosis nearly 3 years ago…dairy. I have to say, I am really rather cross about this as for the last 3 years I have been discussing my concerns with her consultant, only to be told that there was no way that her symptoms could be due to dairy and that she just had IBS!
Having had a milk protein allergy and egg allergy until 2 years old, it never seemed that far fetched to think that she could be intolerant to dairy still…but according to the medical profession this was impossible! Anyway, I decided to take things into my own hands a few weeks ago, and with some protest, removed all dairy from big fuss pot's diet. Within a week of doing so her symptoms had disappeared. At that point we wanted to jump up and down and shout with excitement, but knowing how up and down her symptoms can be we decided to play it safe and wait a few more weeks before declaring our new found knowledge to be true. So here we are…almost 3 years after diagnosis…finally with a child who goes to the toilet like everyone else! We are all very excited, including big fuss pot, who called me to the bathroom with great enthusiasm to tell me about her first 'proper' toilet trip!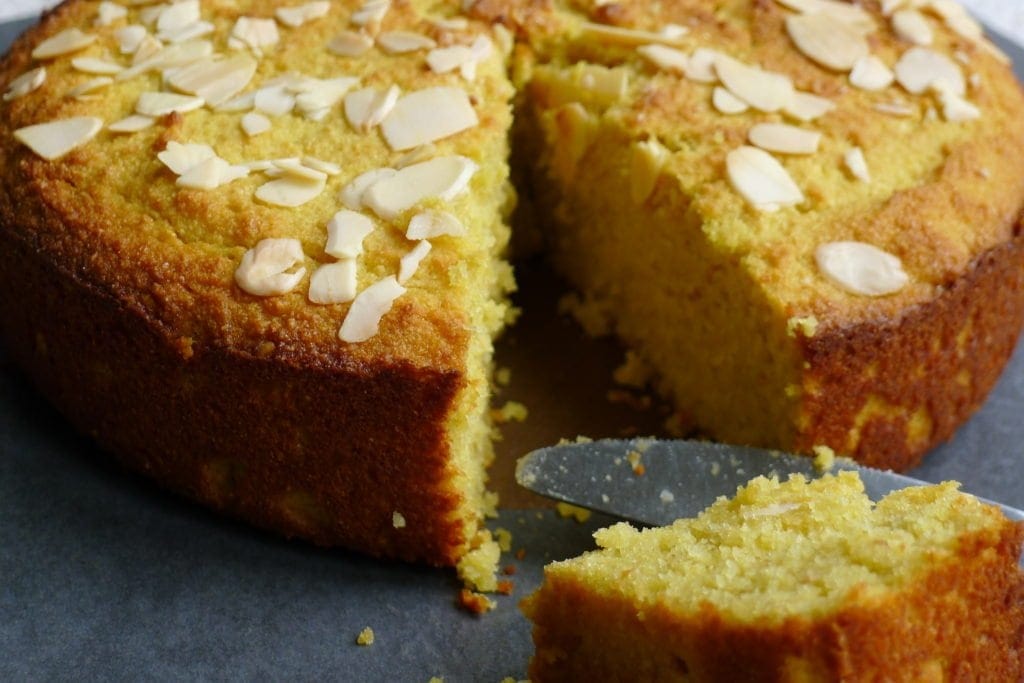 Anyway, enough about toilets…and on to another great recipe. Of course, from now on all my recipes will be gluten and dairy free! This one is particularly easy, especially if you are new to gluten-free cooking and don't want to 'experiment' with using gluten-free flours. I found the recipe on the good-to-know website and made a few adaptations to get to this. Tonight I made it with 3 tablespoons of orange marmalade and 50g less sugar. I then cut it in half and sandwiched it back together with butter icing and more marmalade. The recipe below, however, makes a delicious cake in its own right…or topped with fruit.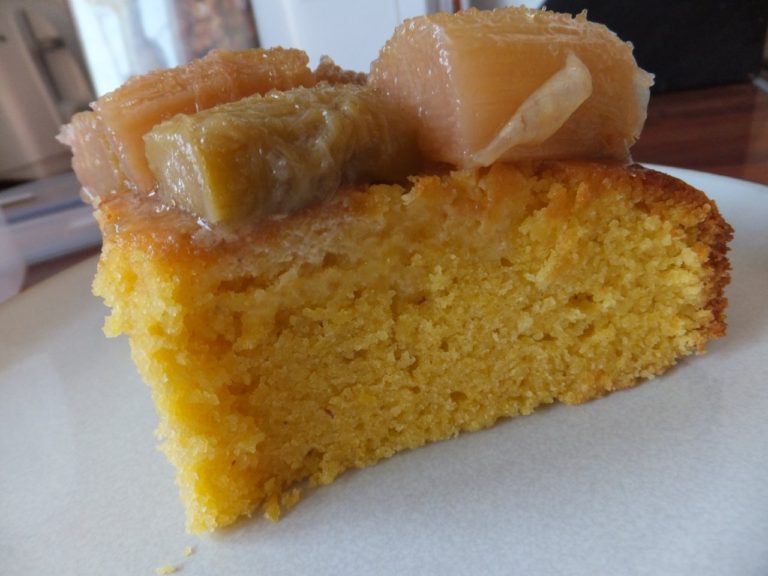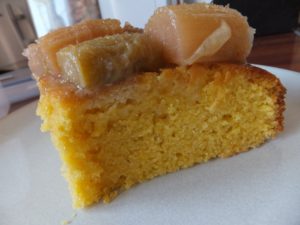 Gluten and dairy-free lemon or orange polenta cake
Gluten-free, Dairy-free, Soya-free
Ingredients
200

g

dairy free margarine

200

g

white sugar

-

150g if using marmalade

4

medium free-range eggs

200

g

ground almonds

150

g

fine maizemeal or polenta

-

not the quick cook variety

1

tsp

gluten-free baking powder

Finely grated zest of 1 lemon or orange plus the juice or 3 tbsp marmalade

Optional 1/4tsp almond extract
Instructions
Pre-heat oven to 180 degrees or 160 degrees for a fan oven

Whisk (cream) the spread and the sugar together until light and fluffy

Add the remaining ingredients and mix well

Grease a 20cm loose-bottomed round cake tin and add the mixture, smoothing the top

Place in the pre-heated oven for 40-45 minutes until just firm to touch and golden on top

Leave to cool for 5 minutes in the tin before turning out and leaving to cool on a wire rack

Serve plain, slice into 2 and fill with buttercream and jam/marmalade, or top with toasted flaked almonds, fruit such as raspberries or cooked rhubarb.
A cupcake version…so versatile!