Gluten Free Cookery Classes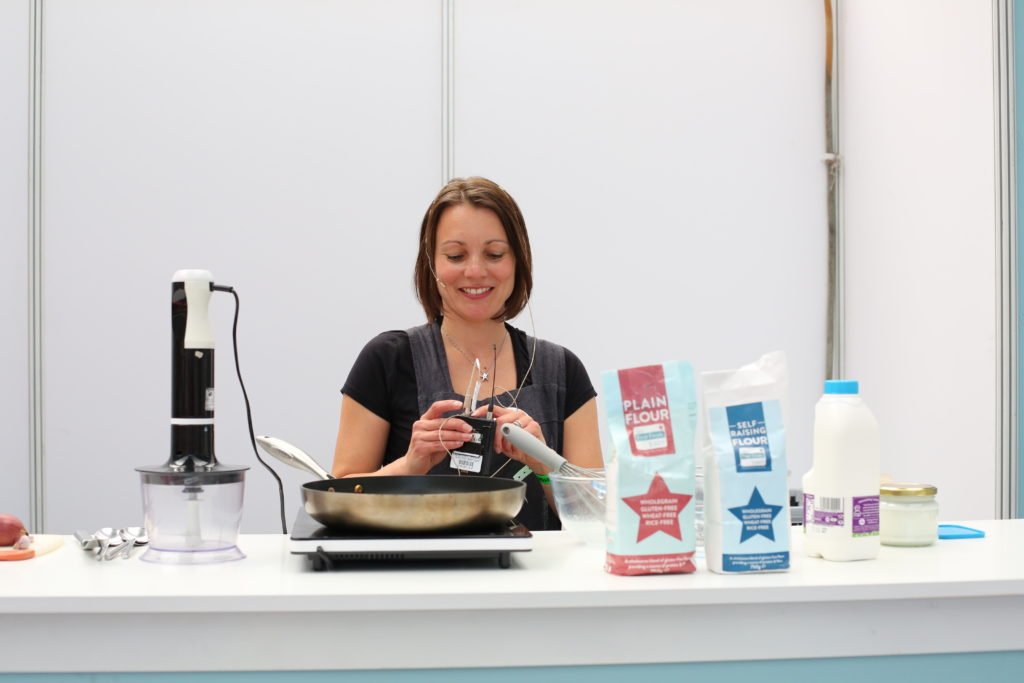 I have been cooking and baking gluten free food for over 15 years. Now I can teach you every thing I know in my gluten free cookery classes.
Where do you teach gluten free cookery classes?
In my experience doing a cookery course is not always very useful. It can be a fun day out but afterwards the recipes get left to one side because they aren't really things you'd make on a daily basis.
My cookery classes are different. I offer a variety of methods to teach people:
1) Pre-recorded classes
You can watch these in your own time as many times as you like.
These cooking classes include an online support group too so that you can ask me questions and get mine and others' help with cooking.
My gluten free Christmas cooking course and gluten free savoury bakes course are examples of these.
In this instance you receive a free call to discuss what dishes you'd like to learn to make.
Following that we arrange a mutually agreeable time to carry out the cooking class.
I send a list of ingredients and equipment required in advance of the lesson and you'll receive all the recipes by email too.
All you need is to gather everything together and to have a good internet connection.
How much are your cookery courses?
The price varies according to the amount of support you'll receive. The cheapest courses are those where you purchase a video showing you how to make a dish.
The most expensive are the bespoke 1:1 online gluten free cookery classes.
You'll find details of most of the cookery classes that I offer below...
If you don't see what you'd like then just contact me. It may be that you'd like recipes to help you adapt to a very special diet you have. Or help to know what you can and can't eat on a diet you have to follow.
Nothing is too much of a challenge so if you're struggling with your dietary restrictions please do get in touch via my contact page.
Showing all 7 results