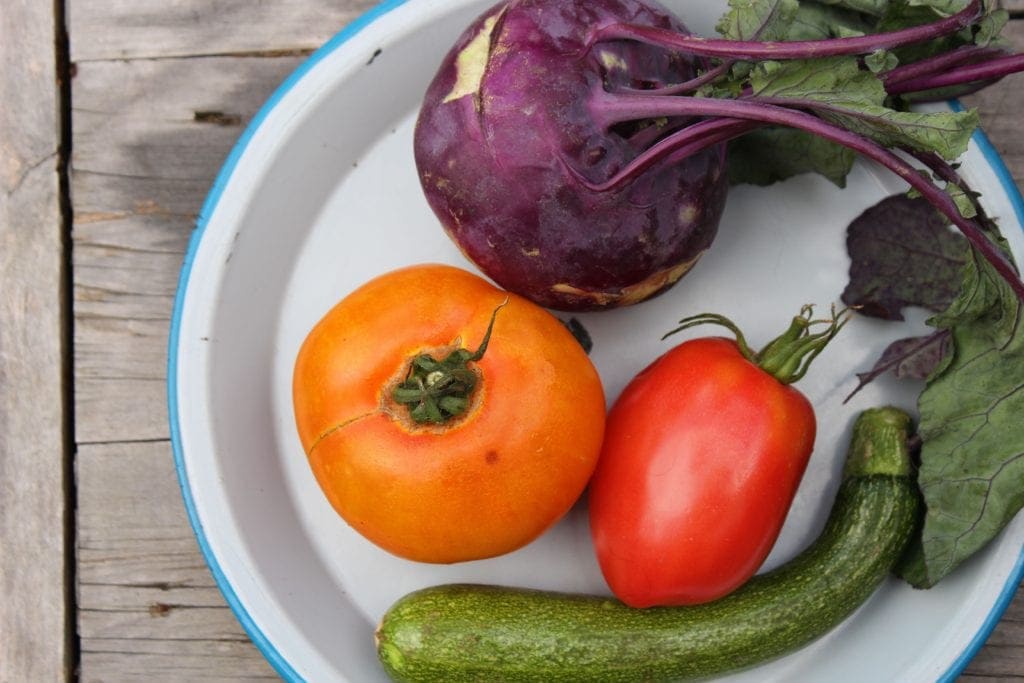 Catering for people who have allergies or intolerances to food can be daunting but with a little information you can rest assured that you will encounter no problems.
Coeliacs are unable to eat gluten which is found in barley, rye and wheat.  Some coeliacs are unable to eat oats but if they can eat them they have to be labelled gluten-free.  Ordinary oats are processed with other grains, including wheat and are not considered 'safe' for coeliacs.  Coeliac disease is not an allergy or intolerance…it is an autoimmune disease where gluten causes the body to destroy important parts of the intestines.  If left untreated, or gluten is continually ingested, more serious diseases can result.
Coeliacs can be extremely sensitive to small amounts of gluten (as can people with allergies and intolerances to food) so it is important when cooking for them to eliminate all possibility of cross-contamination (when tiny amounts of gluten or another allergen are introduced into something that is otherwise free from that allergen).
My top tips for catering safely are:
1)  Use a separate area to prepare 'freefrom' food that has been cleaned beforehand using a disposable cloth (I use baby wipes because I always have them to hand!  If you are a business you can buy industrial wet-wipes).  If it is not possible to prepare food in a separate area then always prepare 'freefrom' food first and store it away from gluten-containing food.
2) Always use clean utensils, chopping boards etc.  If you use a dishwasher this should be sufficient to remove traces of offending foods.  If not, have separate utensils.
3)  Use a separate toaster, or clean toaster pockets, if making gluten-free toast.  Always consider whether traces of gluten may be introduced to gluten-free food
4)  If deep-frying, ensure that the oil you are using has not had any gluten-containing products in it, for example battered fish.  If it has then the oil is not 'clean' enough for coeliacs.
5) Use strong, thick foil in a grill to make sure that gluten-free food does not come into contact with traces of gluten in the grill.  Ideally, have a separate labelled grill pan.
6) Always use an un-opened jar of jam, mayonnaise, packet of butter etc when catering for coeliacs and those with allergies and intolerances.  If a knife has been used to remove and spread such items on gluten-containing bread then the item is 'contaminated'.
7)  Clearly label items that are only to be used by those avoiding gluten or other allergens so that no mistakes happen.  Allergy Adventures sell fun labels that appeal to children.  They can be bought here.
8) Check food labels carefully.  Look beyond the 'allergy box' and actually read the ingredients.  Coeliac UK have a very useful page on their website outlining the things you should look out for on labels and what the legislation is in the UK regarding food labelling.  You can find that page by clicking on this link.  Essentially, if gluten is used in a product, it has to be listed in the ingredients…so provided you check the ingredients thoroughly and see no sign of:
wheat
rye
barley
oats
spelt
kamut
…the product should be safe, although this is not always the case because food can be processed in a factory where gluten is present!
9) The only way you know if a product is completely gluten-free is to look for the crossed grain symbol which you can view here, to contact the manufacturer, or to consult the Coeliac UK Food and Drink Directory (that you receive free when you are a member).  Unfortunately there is no legislation in place that says a producer has to declare if the product has been made in a factory where gluten is present.  Many manufacturers do declare this information, however, in the allergy box.
10)  If you are catering for someone with more than one allergy, or want to adapt an existing recipe that you have so that it is safe for someone to eat, then take a look at this wonderful substitution sheet that Hailey at Allergy Adventures has put together.  You will find ingredients to take the place of gluten, wheat, dairy products and eggs.
11) If you are a caterer then please visit the Allergy UK website by clicking on the link here.  You will find a host of information about how to cater for those with food allergies or intolerances.
Coeliac UK also have a page dedicated to food industry professionals.  Click here to be taken straight there.  They can accredit your business to be 'safe' for people with coeliac disease which provides access to many hundreds of people who will choose to eat with you.  They also provide training courses and lots of advice and information.