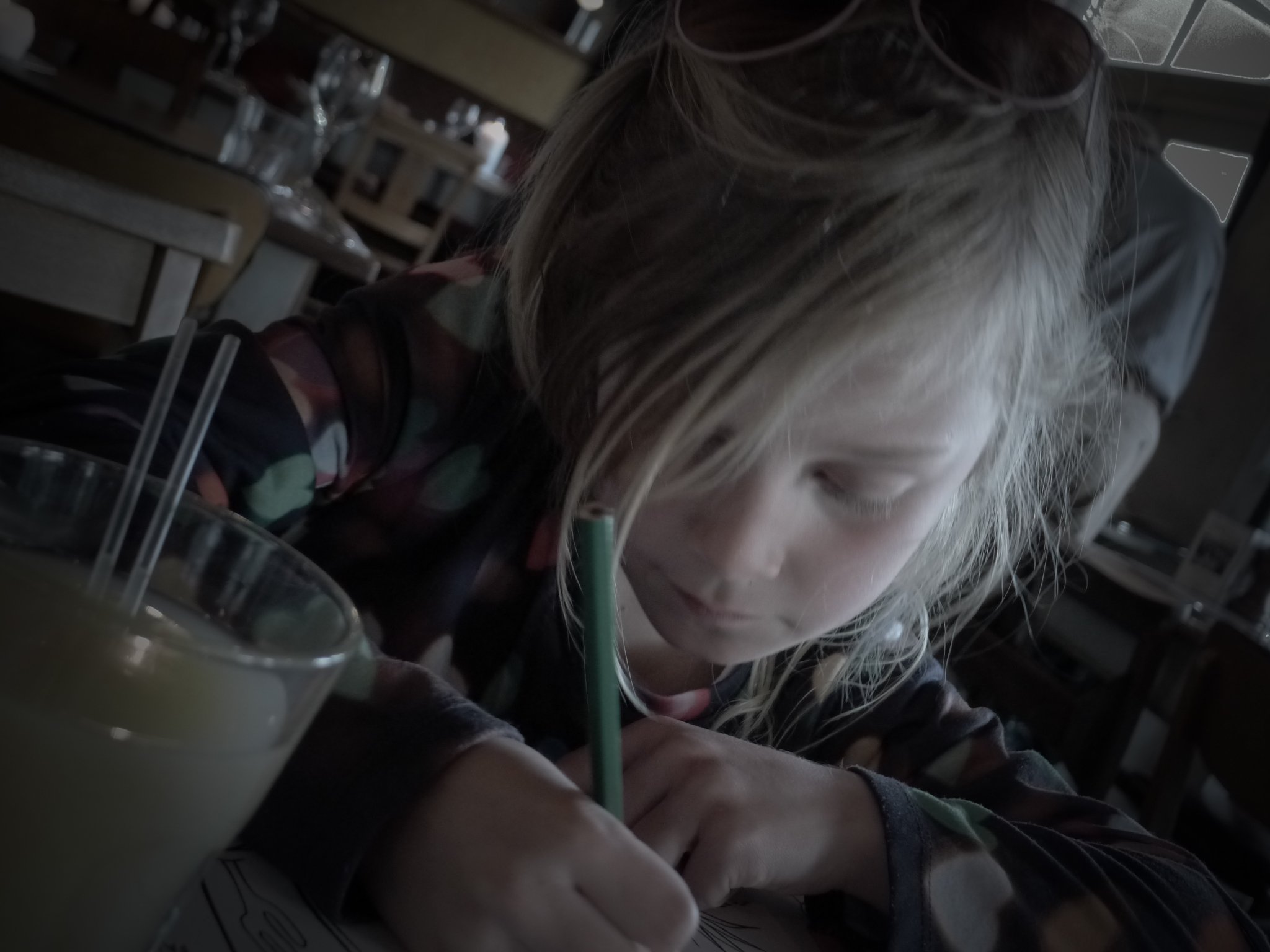 Eating out when you have special dietary requirements can be tricky.  This section therefore directs you to some places that we, or our readers, have found that cater for special diets, and in particular gluten-free.
If we haven't had time to try a restaurant or cafe but know they cater for people with special dietary requirement I will list them below.  Of course, if I haven't been there I can't guarantee what the food would be like and recommend contacting the establishment in advance.
If you are a business that caters for those with food allergies or intolerances or coeliac disease then please contact me and I will post a link below.
Devon
Percy's Country Hotel and Restaurant – Have Coeliac UK accreditation (June 2014).  Check out my review here.
The Galley, in the Maritime Inn, Barbican, Plymouth. A super place for an all gluten-free menu.  The Galley is run from the kitchen in the Maritime Inn and provides good pub grub at a very reasonable price, especially considering it is all gluten-free.  Co-owned by a coeliac!
Tea on the Green, Westward Ho! – Summer-time-gluten-free-eating-out
The Home Kitchen, Dawlish – not only do they do fabulous gluten-free food to eat in, but they also do homemade doughnuts and pizzas to order. Find our more from their website here.
Books, toys and gluten-free in Exmouth
Gardening and gluten-free food, Exmouth
Plum, Topsham
Cafe 36, Exeter
Greendale Farm, Exeter – gluten-free fish and chips on the first Wednesday of every month.  AMAZING! (review over-due!)
Urban Burger, Queen Street, Exeter – superb burgers in a gluten-free bun (I have been and enjoyed…but not got around to reviewing!) – make sure you ask if the chips are fried separately…I have had contrasting information and a lack of clarification from the owners despite contacting them on several occations.
Ocean House Cafe, Budleigh Salterton
Cafe at the bottom of Streamer Steps, Budleigh Salterton, stocks G-Free pies
The Filling Station, Cross Lane, Sidmouth – very knowledgable owner who stocks gluten-free pasties (order in advance), gluten-free bread for toasties, jacket potatoes and occasionally cakes.  Understands about cross-contamination.
Oggy Oggy Pasty Shop in Exeter – the manager contacted me to let me know that they have a range of gluten-free pasties, chips and crisps along with a cake of the month.  She says the staff have all been trained in the dangers of cross-contamination.  I haven't tried it yet but will do soon I'm sure!
Somerset
The Monkton Inn, West Monkton, Taunton – I am informed that their chef is a coeliac (Feb 2014) and they have a separate menu.
Cornwall
Rashleigh Arms, Charlestown – Summer-time-gluten-free-eating-out
Rick Steins Fish and Chip Shop, Padstow – Summer-time-gluten-free-eating-out.html
Becks Fish and Chips, St Ives.  Amazing gluten-free fish and chips every day of the week.  Very understanding about cross contamination.
Hub Box (Exeter, Truro, Plymouth, Pentewan).  Gourmet burgers and hot dogs with chips fried in a separate fryer to ensure they are gluten-free (in the Pentewan restaurant – not checked the others) April 2016
Dorset 
Aroma Cafe, Lyme Regis.  See my review here.
Coriander, Richmond Hill Road, Bournemouth.  Reader Vikki Cook of the Buttercup Bakery says "BEST Mexican restaurant. Gluten free is catered for extremely well and all their enchiladas and nachos are made with gluten free corn tortillas. A fun restaurant for kids as well, as their tablemats are A4 pieces of paper and there's a pot of crayons on each table. They put the best pics up on their board each month. They're amazing"
Bearcross Pub – Bearcross roundabout, Poole. Reader Vikki Cook of the Buttercup Bakery says "They have a separate gluten free menu, with vegetarian options. I usually have the baked camambert to start and a pasta dish but it's the pud you go there for. The desserts are brilliant – profiteroles, chocolate sponge pudding and ice cream, etc, etc. SO good!"
Ma's Pizza and Pasta, Poole High Street (can't find a website!).  Reader Vikki Cook says "Only one vegetarian option but most of their meat pasta dishes can be made gluten free."
Sandwiches etc., Poole High Street (no website again!) Reader Vikki Cook says "They offer gluten free sandwiches/rolls/biscuits, etc."
Zoukinis, Westbourne High Street.  Reader Vikki Cook says "vegetarian/vegan restaurant but caters well for coeliacs as well. They make a great sundried tomato omelette!"
Angel Cafe, Wimborne (no website).  Reader Vikki Cook tells me they have a separate gluten free menu.
Little Pickle Deli Cafe, Boscombe High Street.  Reader Vikki Cook tells me that this coffee shop always has gluten free cakes available.
Urban Reef, Boscombe Pier approach.  Reader Vikki Cook says "fantastic, wide options for coeliacs, though not so good if you're veggie. Lots of cakes and naughty nibbles!"
Natural Bourne Grillers, Old Christchurch Road, Lansdowne, Bournemouth (no website that is working!).  Reader Vikki Cook says "steak restaurant that operates a BYOB policy – GREAT for nights out with friends! Masses of gf options, though fewer for veggies. They do a really good gf macaroni cheese though!"
Honeybuns, Shaftesbury. Reader Vikki Cook says "this one is a bit special. I LOVE it but they're only open on the first Saturday of every month between April and December. When they do open their cafe, you get amazing deals on their products, and their cafe provides ONLY gluten free and vegetarian foods. It's brilliant and I can't recommend it enough!"
Chains – available nationally
Big Fuss Pot's review of Bella Italia
Pizza Express –  Summer-time-gluten-free-eating-out
Prezzo – Summer-time-gluten-free-eating-out
Wagamama – they have a separate allergy menu
La Tasca – have worked with Coeliac UK to gain accreditation
Weatherspoons – have some gluten-free options on their menu (but can't guarantee no cross-contamination.  We have eaten there and had no problems)
New Forest
Lyndhurst – Eating out in the New Forest