Welcome to my gluten free flour shop. Here you'll find everything you might want to know about my flour blend along with a simple way to buy it. If I haven't answered your question then get in touch via my contact page.
If you're ready to buy, click here.
This page contains Affiliate links. As an Amazon Associate I earn from qualifying purchases.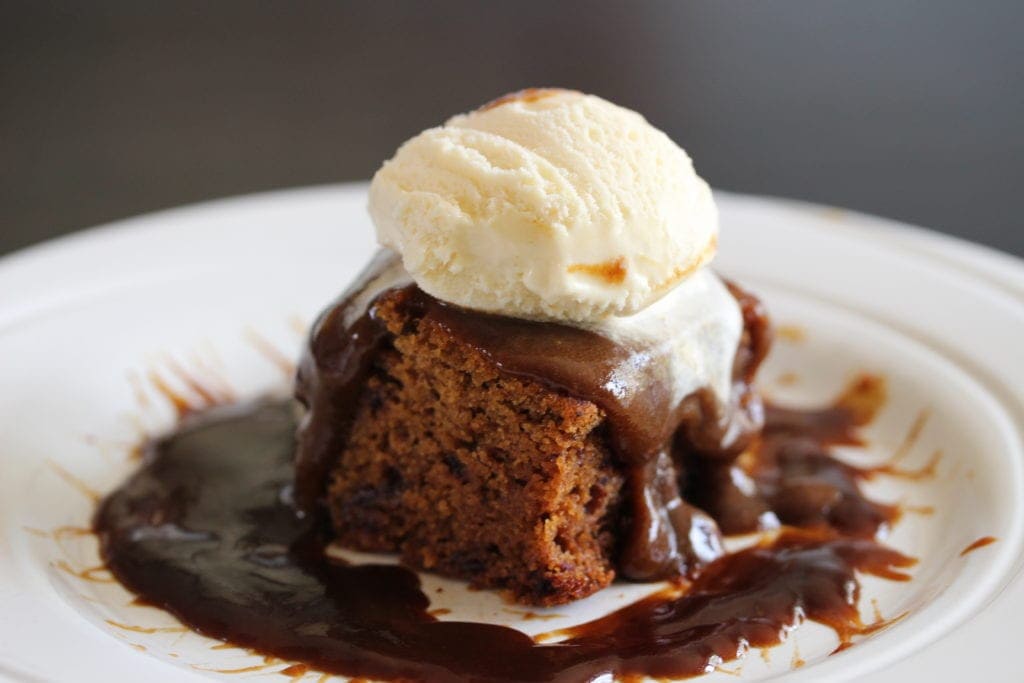 Why did you create your gluten free flour blend?
Watch the video below to find out why I created and use my specific blend of flours.
As a scientist and mum of a child with coeliac disease, food allergies and intolerances I developed my unique rice free, wholegrain gluten free flour blend to nourish her with wholesome nutritious food. It's important for me to know that she is getting vital nutrients along with protein and fibre whenever she eats and having found no suitable flour blends on the market I created my own.
Now I know that whatever I make for her, from pasta to bread, cakes and pastry she is getting some goodness with every mouthful.
Read more about my gluten free flour blend here.
And read, What on Earth Is A Gluten Free Flour Blend if you don't know what a flour blend is and why they are important for your gluten free baking.
What ingredients are in your flour?
Wholegrain gluten free flours (teff, sorghum, buckwheat), tapioca starch, potato starch
What can you use your flour blend for?
Bread
Biscuits
Crepes
Flatbreads (wraps)
Pasta
Pizza bases
Pastry (shortcrust, rough puff, choux and Danish)
If you want to make pastry then I suggest you purchase a copy of my gluten free pastry recipe ebook here.
By adding baking powder to the blend you can make:
Cakes
American pancakes
Scones
Soda breads
Waffles
For all my recipes using my flour blend visit my recipe page here. If I mention my self raising flour then I'm afraid at the moment I'm not making it. Instead use my plain flour and add 1 tsp baking powder per 100g to make it self raising.
If you'd like a free recipe booklet along with my weekly newsletter of recipe inspiration and news enter your details in the box below: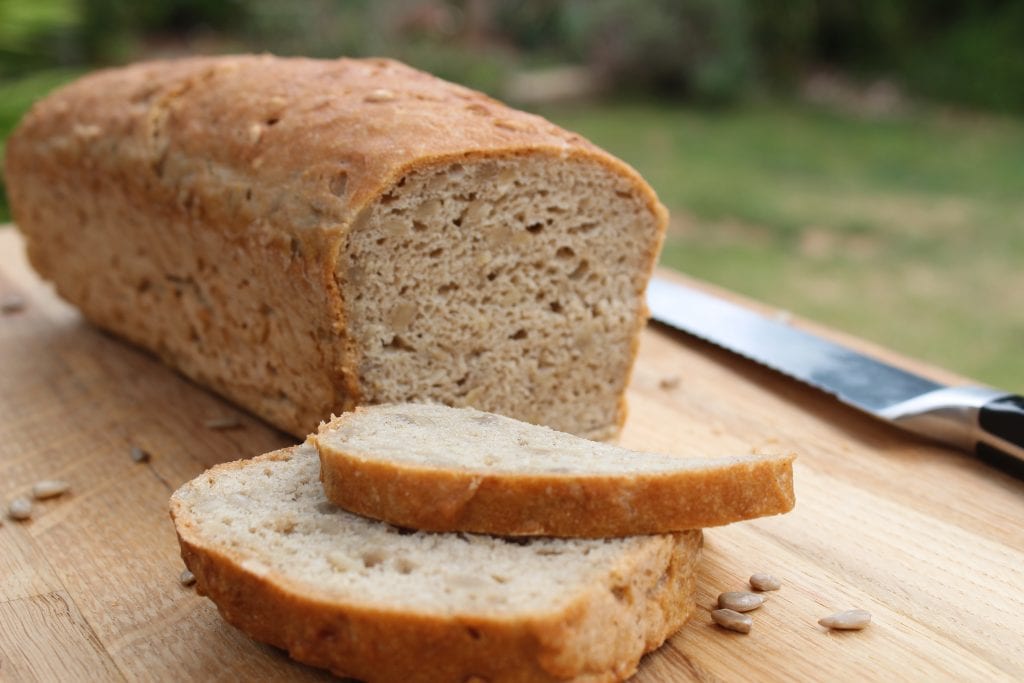 How do you use your gluten free flour blend?
To create a self raising flour add 1 tsp gluten free baking powder per 100g plain flour.
If you are following a recipe that calls for xanthan gum you can add that to my flour, or use an equal amount of psyllium husk powder. Generally with cakes, biscuits, pancakes, waffles and crepes I don't use either.
My blend does not need extra liquid like most gluten free flour so if following a gluten free recipe add liquid slowly until you reach a consistency you expect to have.
If following a 'normal' recipe the liquid should be the same as for wheat flour in cakes, biscuits. pancakes, crepes and waffles.
What are the shipping costs?
Shipping is free for all orders over £10 to UK Mainland addresses. If an order is under £10 the shipping cost is £2.86 to all UK Mainland addresses.
Orders below £15 are sent Royal Mail second class to keep costs down.
Any orders above £15 are sent Royal Mail first class.
Orders placed before 3pm will be sent the same day Monday – Friday. Orders placed after 3pm on a Friday or over a weekend will be sent out on the following Monday.
Can you ship to places outside the UK?
I can send my gluten free flour to places outside the UK. Prices are outlined below:
Europe:
Prices start at £13 (0-30kg) for European road delivery but depend on location. Contact me for a quote.
International:
Royal Mail Standard (0-2kg) £9.90
Royal Mail Tracked (0-2kg) £15.90
Please note that European and International deliveries may be subject to additional taxes depending on your location. Please contact me for information before placing an order. If an order is placed without contacting me and a subsequent refund has to be issued you may incur a fee to cover the cost of processing the transaction.
I want to buy your gluten free flour
Place your order below. The more bags you buy the cheaper each bag costs. Remember that orders over £10 (2 or more bags) include the postage and packing costs to UK Mainland addresses.
If you want to pay by credit or debit card rather than via PayPal or G Pay then enter your email and postal address into the box at checkout to view all payment options. If you have a discount code you will be asked for it here too.
What customers say about the flour:
Best 'free from' flour I've ever used...
I have been using Vicki's flour for a couple of months now and I have to say that it's the best 'free from' flour I've ever tried. So far, we've made baguettes, sauces, chocolate cake, brownies and pancakes with this flour and it doesn't have the grittiness you find in blends rich in rice flour. Our pancakes taste a lot better than before with this blend and I won't go back to other flour blends!
I love your flour. I have used both self-raising and plain flour and I would continue to buy even if the price increased.
It performed just as well as others I've tried and I didn't need to use any additional raising agents
I've made sausage rolls, mince pies and banana bread with it so far.
Best flour out there - period!
Whether you are Coeliac, wheat intolerant or just after a healthy, gluten, wheat & rice free flour, this is tops.
Brilliant wholemeal flour full of goodness.
I've made scones and brownies so far with this flour and it's brilliant. So good to know there are so many healthy grains in it making it definitely worth buying
One of the best flours I've ever used
"It's very rare these days that a basic free from ingredient makes me stop and think as there are so many out there that all serve a purpose. But the wholemeal GF, WF and rice free flour from Free From Fairy is that one product.
This has to be one of the best flours I have used. It is so versatile and easy to use. From tacos to tarts pasta to pies this flour is amazing. I have taken to using it more and more.
Not only that but the story and Vicki's support is brilliant.
Try it! You will be amazed and if you're stuck on how to use it then check the website for some inspirational recipes."
Steve Walpole
... Head of Food at Ugo Foods
I am getting on well with your flour. It tastes good and performs well in baking. I wanted a flour without rice flour in it for all the reasons you state on your website.
I've made Carrot cake, pineapple upside down cake and nut and fruit tea loaf with it.
I loved this gluten free flour. It tasted delicious when used in recipes.
It's great because I wasn't having to mix several flours together and I loved the whole meal content as most other premixed bread flours are bleached white flour.
I made the bread with sunflower seeds and not only did it look like the picture, it tasted amazing and my family loved it. I've made it several times now and it always comes out well. I also used the sr flour in banana bread and it was delicious.
Brilliant flour! Being intolerant to gluten and rice it is impossible to find a flour to bake with until I discovered yours!
It performs brilliantly and I have used it in several recipes.
I've made cakes, including a fruit cake I made at Christmas, and it performed brilliantly as a replacement for standard flour. Finally I can bake again x
I've been following Vicki for some years via her website
The flour is amazing, the best flour bar none. And I've used a few.
I've made bread, cakes, sponges and a whole lot of other stuff you'd normally think of with flour, thickening, cooking, and general baking. I don't do a huge amount as I'm single and like to watch my weight, so I resist making cakes apart from when I've got the house open to my Church and they love the cakes as I make them all GF and people never seem to realise that we're all eating the same thing, but they taste so good. Highly recommend, to quote an old advert, "Why choose cotton, when you can have silk.?"
No rice = no arsenic
I've been desperate to find a gluten free flour that doesn't use rice flour (I'm concerned about arsenic levels in rice, and the amount of rice flour used in gluten free food). I was so excited when I found this flour. I've used it so far for cakes, waffles and breads and all have been amazing. An added bonus is that it's wholegrain. I love it. I can highly recommend it.
Save this page to Pinterest so you don't lose it: