I promised a few weeks ago that I would share all the free from pancake recipes from the pancake creating challenge that I've been involved in called #FreeFromPancakes, in time for Shrove Tuesday.
Well, I never break promises so here you are plus a few others that I've had my eye on and pinned to my Pinterest board FOOD – Pancake addiction!
If you fancy more inspiration then take a look at that, but do bear in mind that it isn't one of my boards so it does have recipes for pancakes that contain allergens.
Feast your eyes on the best free from pancake recipes…
If there isn't a recipe here that suits you then I will be very surprised…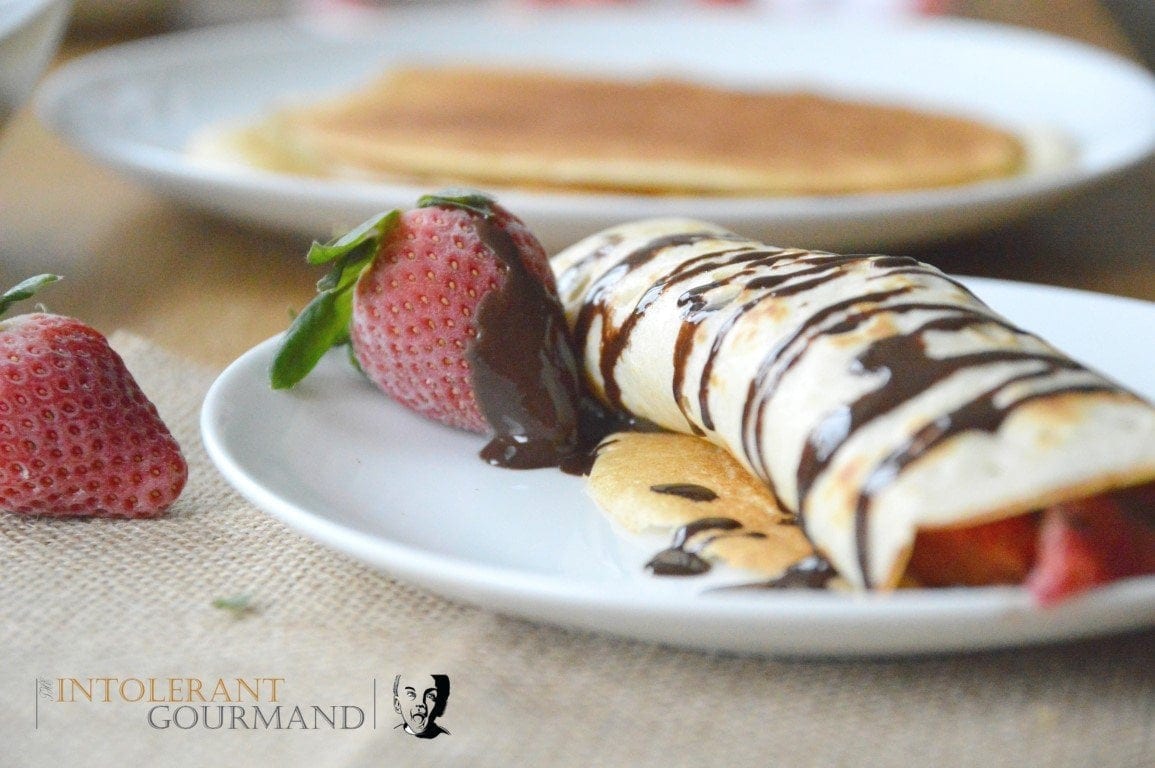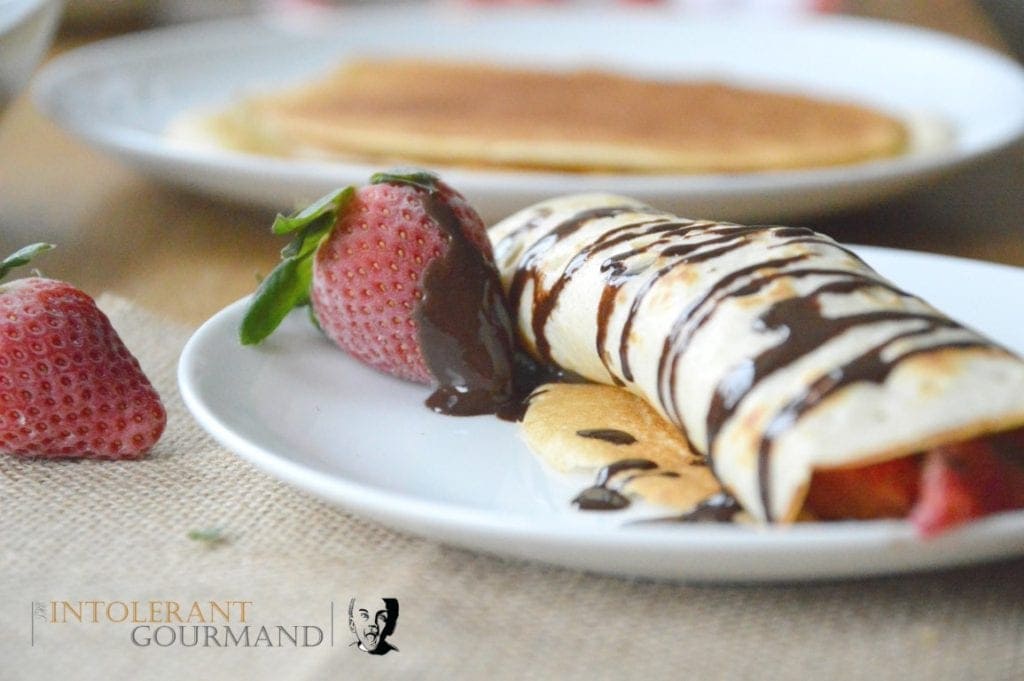 Perfect gluten-free pancakes from the Intolerant Gourmand.
These are made from my very own flour and are gluten, dairy and egg free.
Apple and cinnamon pancakes from Glutarama.
More delicious pancakes made with my flour…this time the self-raising variety.
Rebecca also chose to make her gluten, dairy and egg free.
Vegan & gluten-free chia seed pancakes from Free From Farmhouse.
These are also made with my flour and are very allergy friendly, being gluten, dairy and egg free with chia seeds replacing the egg.
Banana pancakes from Le Coin De Mel.
Another recipe using my flour!
These look wonderful and contain no refined sugar, eggs, dairy or gluten.
Next up, Coconut pancakes from Cherished By Me.
You've guessed it…these are made from coconut flour and are therefore also suitable for those on the paleo or low carb diet.
Coconut and lime pancakes from the Peachicks Bakery.
I love this combo of ingredients and will certainly be making these at some point!
These ones are gluten, dairy and egg free again.
Next are these classic lemon and sugar dairy-free pancakes from Dairy Free Kids.
They are not gluten-free but you could easily make them gluten-free by using my flour instead of standard flour.
Oat, almond and banana pancakes from Easy Peasy Foodie.
These sound fabulous and I'm seriously impressed by the fact that Eb created these totally free from pancakes when she doesn't usually cook free from food!
These are gluten, dairy and egg free.
Then you've got a lot to choose from that I've created over the years.
This year, I created pancakes in a jam jar for a bit of fun.
They are made with my plain or self raising flour depending upon whether you want crepe style or American style pancakes.
I've also got grain-free, dairy-free, refined sugar free 'marzipan' pancakes
Grain-free, refined sugar-free, dairy-free banana and nut protein fuelled pancakes
Grain-free pancakes made with butternut squash and suitable for the GAPS, SCD and paleo diets
Gluten and dairy free gingerbread pancakes (great for the kids) – pictured at the top of the post
Gluten and dairy free breakfast pancakes
And finally three recipes in one blog post where I tell you how to make drop scones, big pancakes and gram flour pancakes.
Straying away from my website and those of the bloggers I've teamed up with for this challenge, I love the look of these oat and amaranth pancakes from Sandhya's Kitchen.
I never know what to do with amaranth so this is a recipe to try!
I adore these farmyard animal pancakes from Charlotte's Lively Kitchen. I have got to have a go at these…they are so clever!
I'm also going to have a go at these Vegan Pancakes from The Vegan 8. They look fabulous!
If you haven't already guessed it, I'm a little obsessed with pancakes and now I've developed my flour blends you can make any pancake that takes your fancy. Just substitute my flour for the 'ordinary' wheat flour in any recipe.
Let me know which variety of pancake takes your fancy and what you'll be eating this Shrove Tuesday.
Pin this article to always find the best free from pancake recipes: