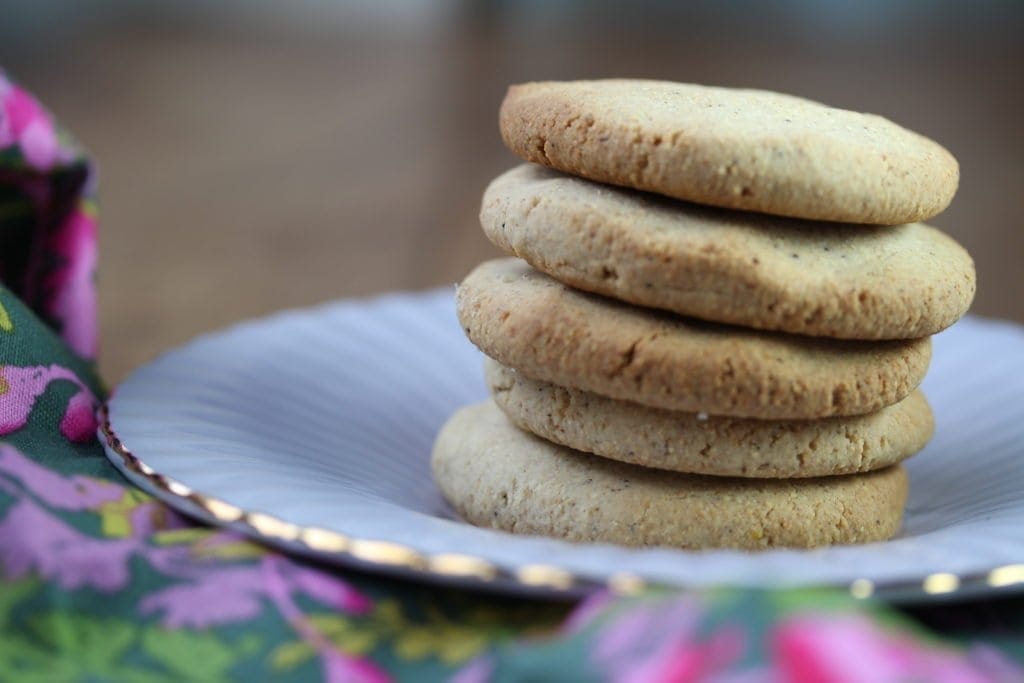 I'm feeling rather frazzled from this week and this orange and chestnut shortbread has helped to pick me up.
Those of you who follow me on social media will know that I had a big meeting with Waitrose on Tuesday.
I spent two hours chatting about my flour blends and had great feedback about it. I've no idea what the future holds but it's pretty exciting!
In addition to that meeting I have had an order from the Mae Deli which is owned by Ella Mills (Woodward) of Deliciously Ella. I'm pretty excited to learn that their head chef loves the flour too.
So much flour love in one week and that's not to mention all the wonderful photos and emails I've had about your pancakes (thanks).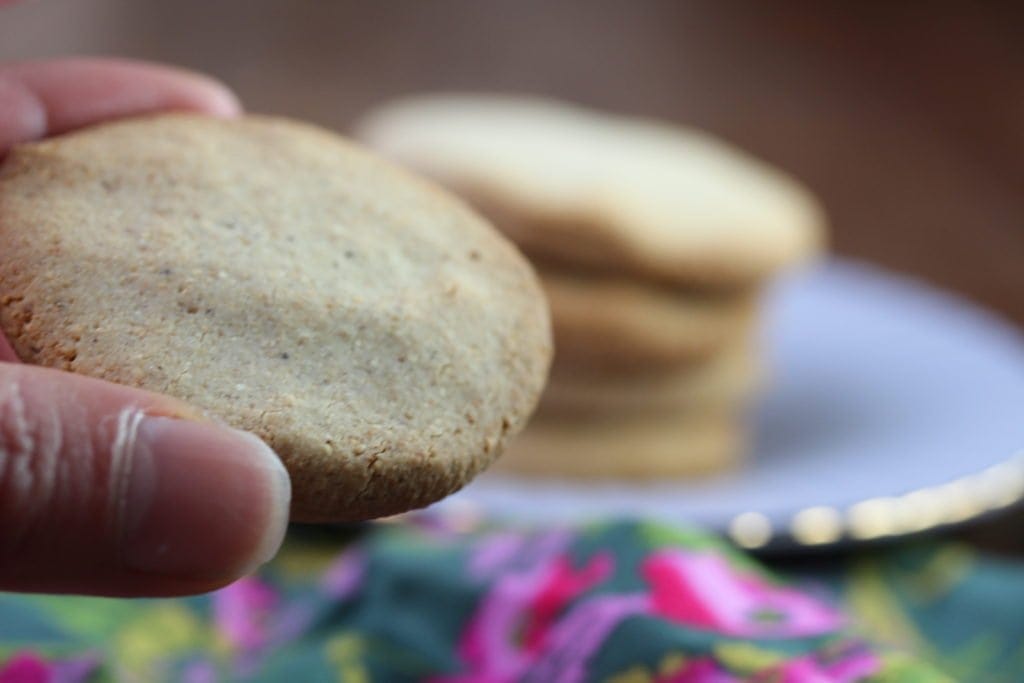 Anyway, without further ado I'll give you my recipe for orange and chestnut shortbread. It is a melt in the mouth shortbread, sweetened with a little honey to give a delicate sweetness that I think you'll love.
Chestnut flour can be tricky to find but you should be able to get it in any good health food shop. Alternatively you can buy it from Amazon here. It is a very light and delicate flour, perfect for biscuits, and especially shortbread.
I've combined the chestnut flour in this recipe with cassava flour. This is not the same as tapioca starch as it is made from the whole dried cassava root, rather than just the starch (much like the difference between potato flour and potato starch – the latter being what you find most commonly). It is a source of dietary fibre but is also very high in carbohydrate as is chestnut flour. This is not a recipe for those with diabetes of issues with their insulin levels!
If you're interested in gluten-free flours you might like to read the post I wrote about them recently here.
Most grain-free recipes rely upon coconut flour and almond flour so I thought I would change it up a bit using some other grain-free flours. I think you'll like the results, just don't eat too many of them!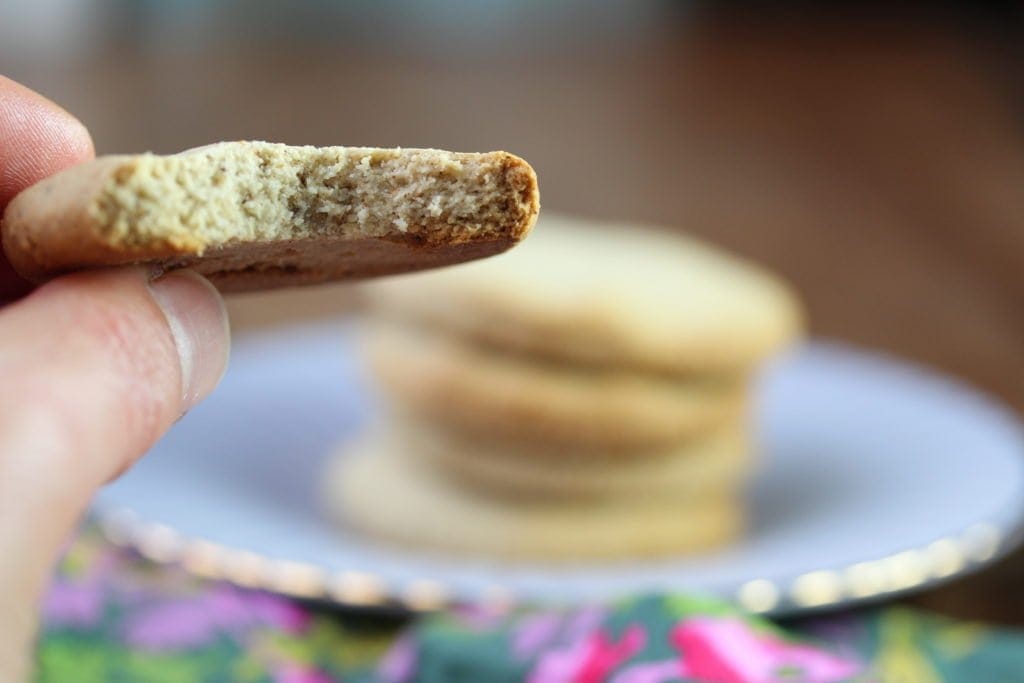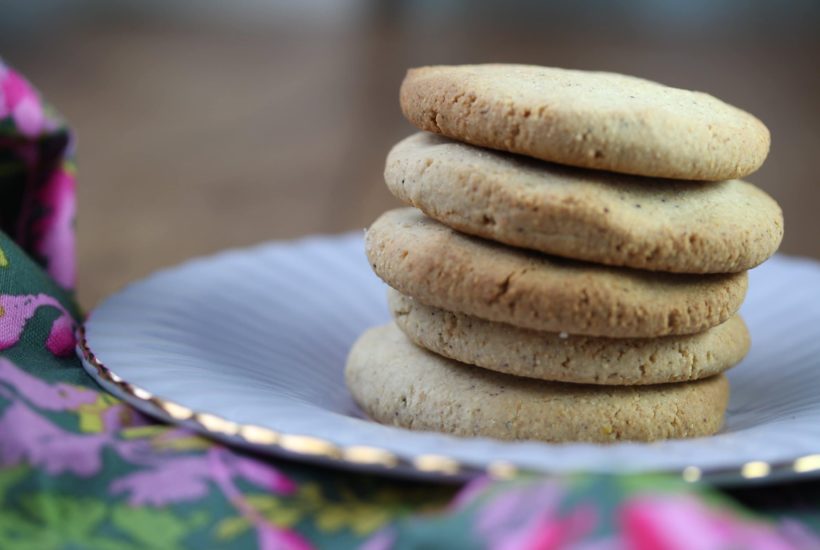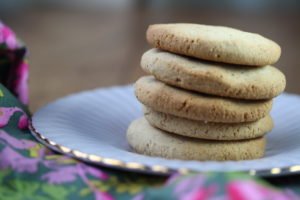 Orange & Chestnut Shortbread (Grain-Free, Egg-Free, Nut-Free, Refined Sugar-Free)
Grain-free, Gluten-free, Egg-free, Nut-free, Soya-free, Refined Sugar-free, Paleo
Ingredients
40

g

chestnut flour

35

g

cassava flour

-

not the same as tapioca starch

50

g

softened butter

10

g

honey

1/4

tsp

good quality orange extract
Instructions
Mix all the ingredients together until a dough forms

Divide the dough into 6 pieces and roll into balls

Grease or line a baking tray and place the balls onto the tray

Gently flatten each one to approx. 5cm diameter

Bake in a pre-heated oven at 180 degrees/160 degree fan/gas mark 4 for 8 - 10 minutes
Pin the recipe so you don't lose it: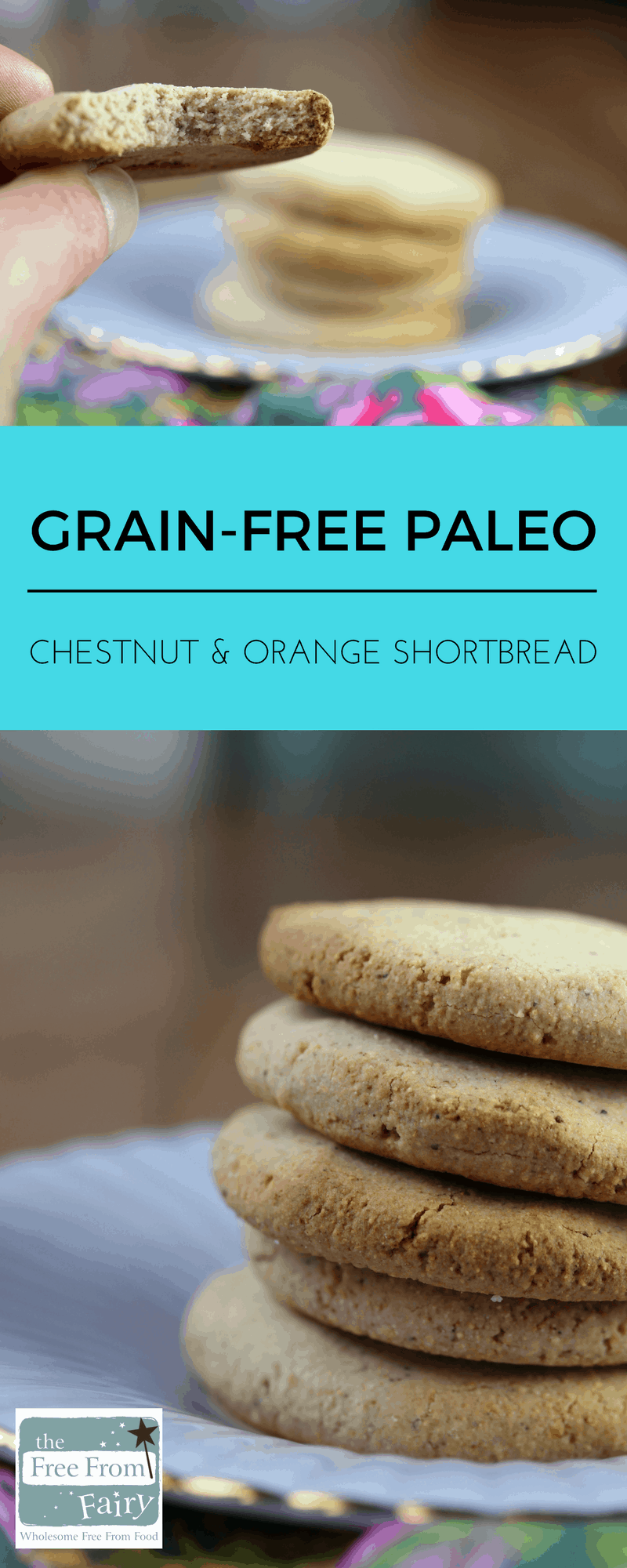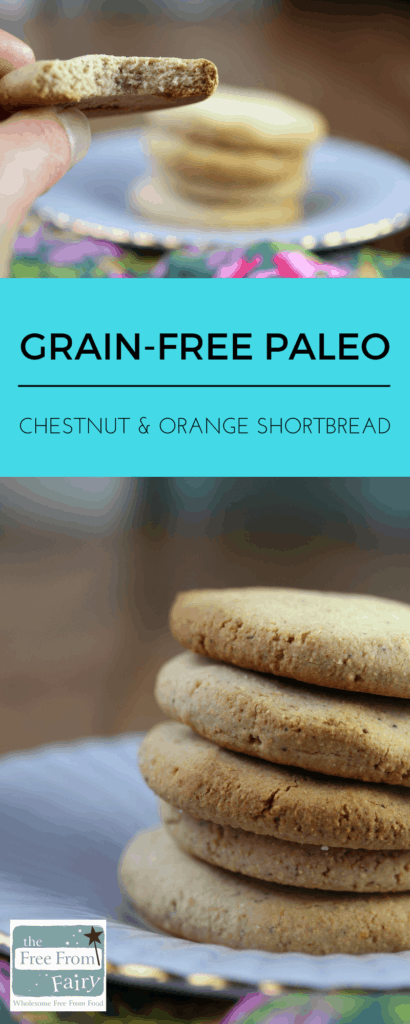 I've shared this with: