I love working with companies to bring projects and products to life, ranging from recipe development, writing reviews, creating videos or doing cookery demos.
I like nothing more than a challenge so if you think you have a project for me then do get in touch. My 'can do' attitude is bound to please you and with a wide reach and high domain authority I might just be the person you're looking for.
These are just a few of the businesses I've worked with in the last few years: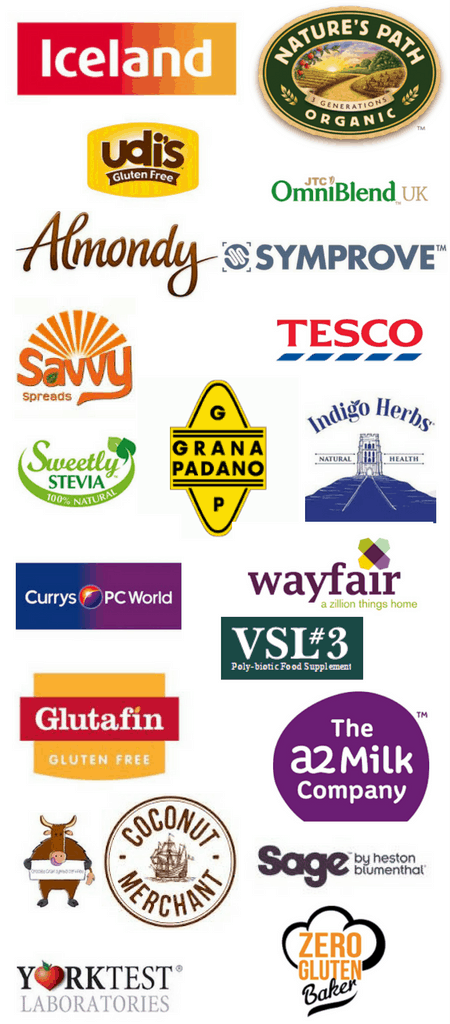 I look forward to hearing from you very soon.