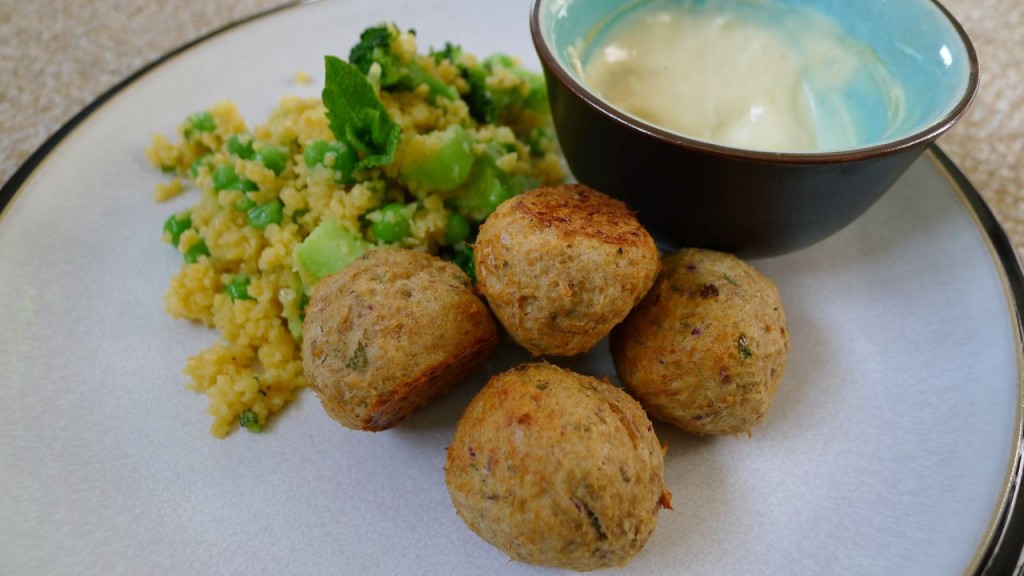 For the past month I have been in the possession of two pots of mustard.
Why I hear you cry, are you telling me that?! Well, I decided rather foolishly I now realise, to enter a competition to design a dish with a Maille product.
I have to confess, being a cheap skate, that I didn't even know who Maille were…
It turns out they are purveyors of rather fine mustards along with other quality products such as oils and vinegars…but then you already knew that I am sure!
Going back to being foolish, that is nothing to do with the products, but everything to do with me then spending hours of time when I should be sleeping, waking up and wondering what to cook!
I added the mustard to many of my dishes. They were all delicious, the mustard providing another dimension to the flavour. But I still wasn't happy!
With the deadline looming, I finally came up with the perfect recipe.
It is a genius (if I may say so myself!) way of using up leftover roast pork and therefore cost next to nothing.
The Maille white wine lemon and harissa spiced mustard adds the most delicious flavour.
I hope you enjoy them as much as we did here.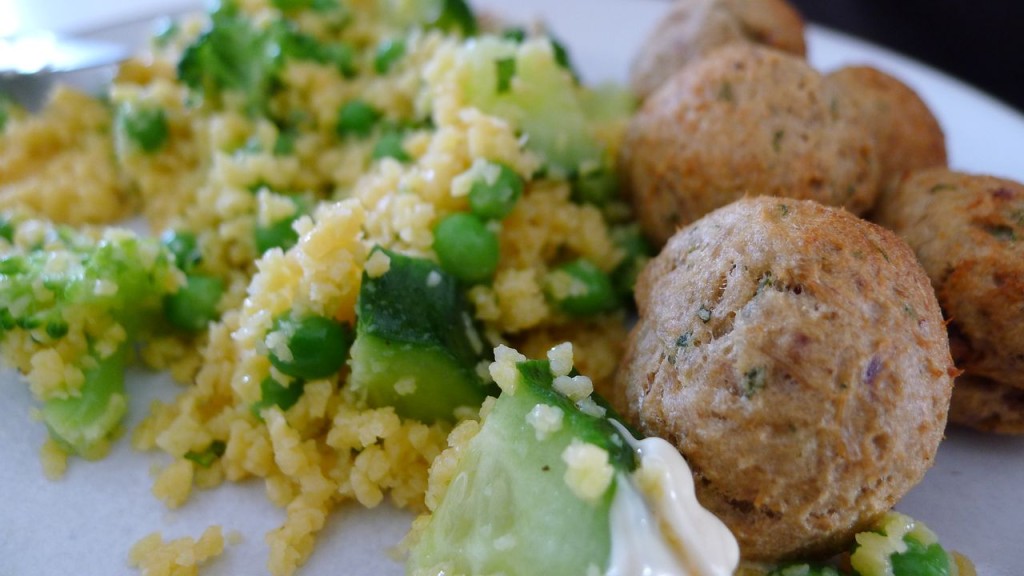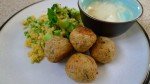 Pork and sage bites with white wine lemon and harissa mustard mayo
Gluten-free, dairy-free, nut-free & fish-free
Ingredients
For the balls: 2 large handfuls of leftover roast pork

2

pieces

gluten-free bread

1

red onion

16 - 20

sage leaves finely chopped

2-4

tsp

Maille white wine lemon and harissa mustard

1

egg

Ground black pepper

For the dip: 2tbsp mayonnaise

1

tsp

Maille white wine lemon and harissa mustard
Instructions
For the balls place the pork, bread and onion in a food processor and process until finely chopped. Alternatively, place each item on its own in a hand-held chopper and process until each is finely chopped.

Add the chopped sage leaves, eggs, mustard and grind of pepper and combine until the mixture starts to clump together.

Remove a small piece of the mixture and roll into a ball. Place on a greased or lined baking tray and repeat with the rest of the mixture. I made approx. 30 small balls with this.

Bake in a pre-heated oven at 180 degrees or 160 degree fan for approx. 20 minutes or until cooked through and golden.

While cooking make the dip by mixing the mayonnaise with the mustard.

I served this with a simple free-from cous cous salad. You could serve them with whatever took your fancy! Perfect for picnics and lunchboxes too.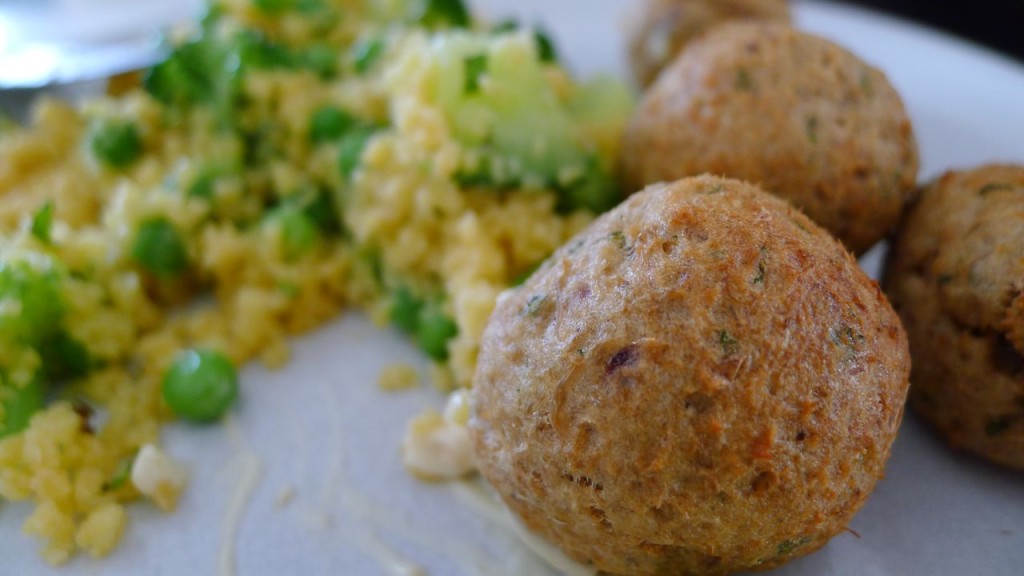 For the purposes of entering this competition I was given two pots of mustard.
I shared this with: