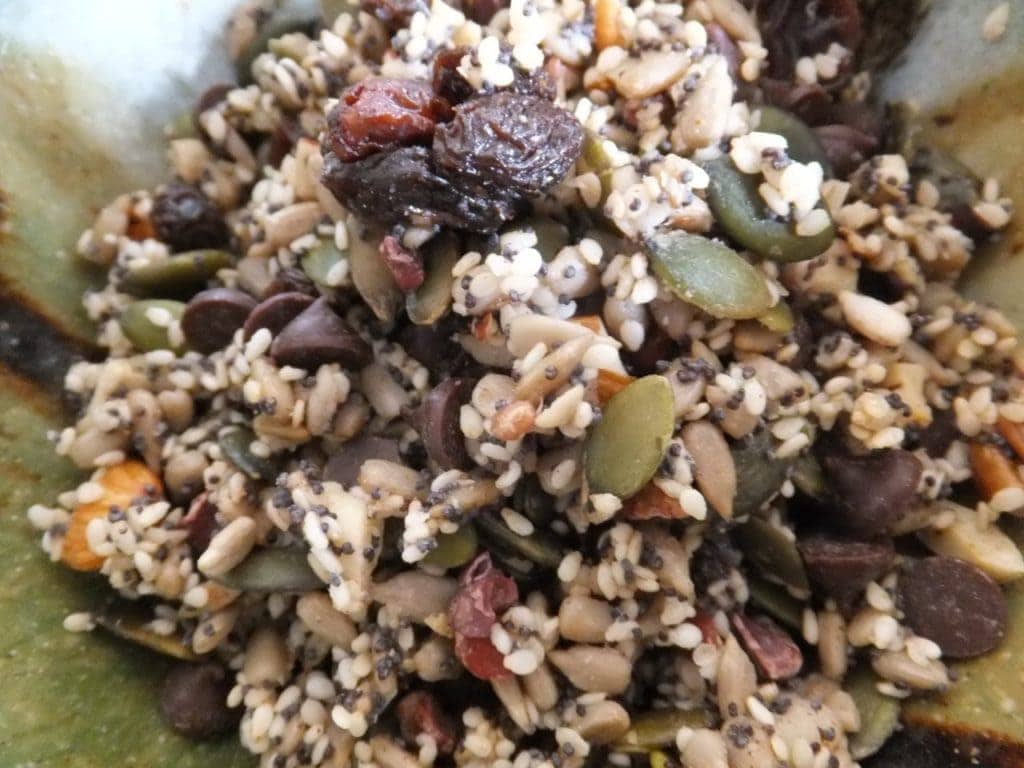 So as many of you will already know, I am on a mission to see if I can sneak some superfoods into my recipes without anyone noticing!
Since my lo is now off dairy as well as gluten I figure it is even more important to get those vital nutrients into her!  So, I came up with this this morning while the kids were watching a bit of tele before school (bad mum I know, but hey…they are tired!!!).
It will get tested out on the way to swimming later.  Hopefully it will get the thumbs up.  Actually, I hope it doesn't because I LOVE it!  I had a few sneaky spoonfuls after coming in from a run in the drizzle earlier and I  don't feel in the least bit hungry for lunch.  That is saying something because I am normally routing around in the kitchen looking for lunch any time from 11.30am!!!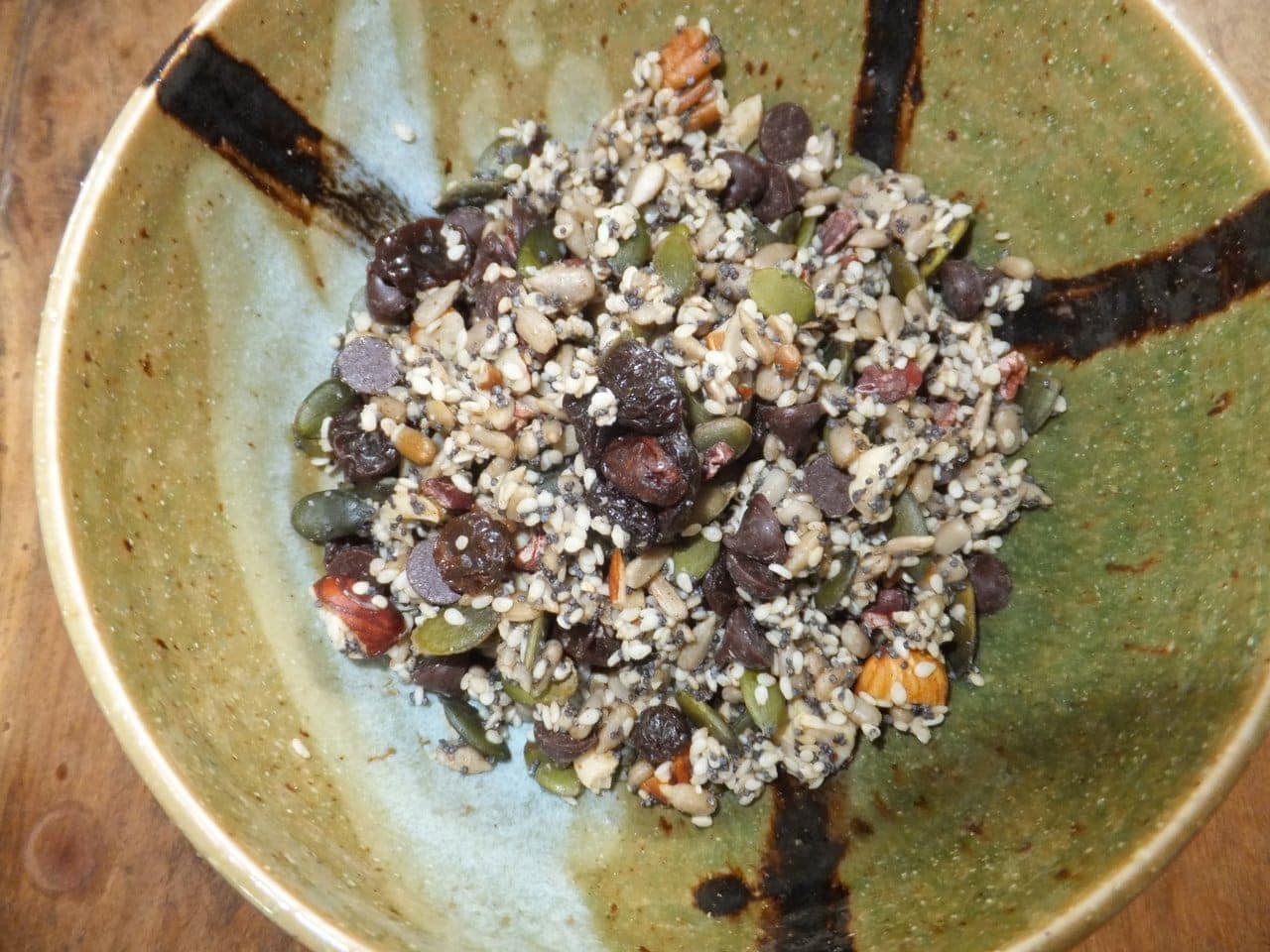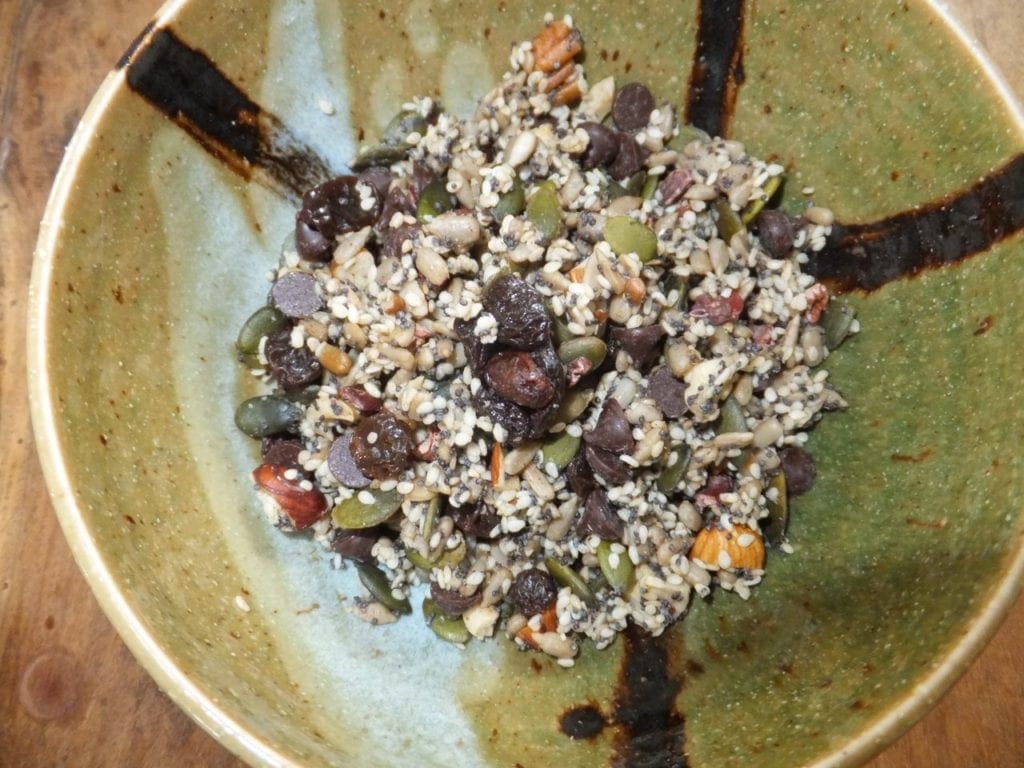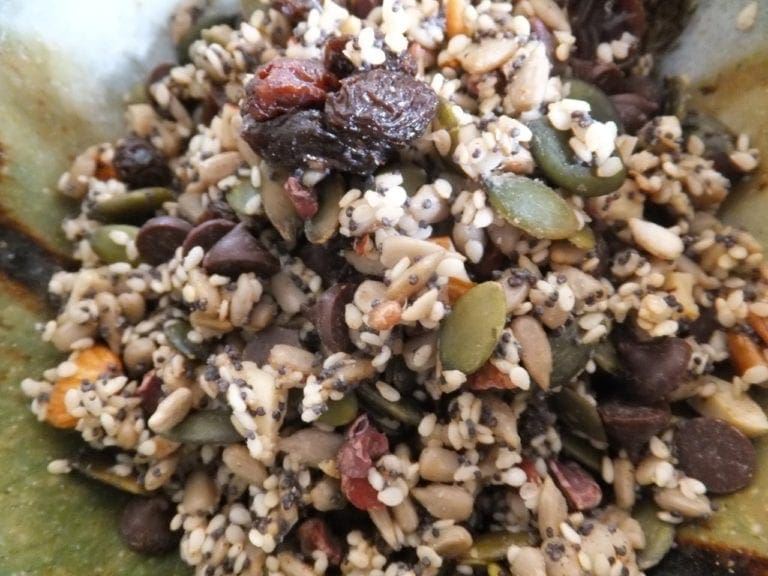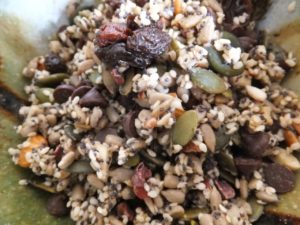 Super Energy Trail Mix
Gluten-free, Dairy-free, Egg-free, Soya-free, Refined Sugar-free
Ingredients
Ingredients

50

g

pumpkin seeds

50

g

sunflower seeds

50

g

sesame seeds

25

g

poppy seeds

50

g

chopped nuts

1

tablespoon

coconut oil -

a 'good' fat

A drizzle of honey

-

optional

Half tsp cinnamon

Half tsp ground ginger

A handful of raisins

A handful of cacao nibs

A handful dark chocolate chips

-

optional but leave out if wanting no refined sugar
Instructions
Place the seeds and nuts in a frying pan over a medium heat for 5-10 minutes until they start to brown a little.

Remove from the heat and melt in the coconut oil.

Drizzle over the honey and add the cinnamon and ginger.

Give everything a stir and leave to cool.

Once cooled add the remaining ingredients - you could use extra dried fruit chopped up if you wanted to.

Transfer into a suitable container - ideally one with a lock on it so that you don't eat it all at once!

Tip

- if you want it to stick together more, add more oil!