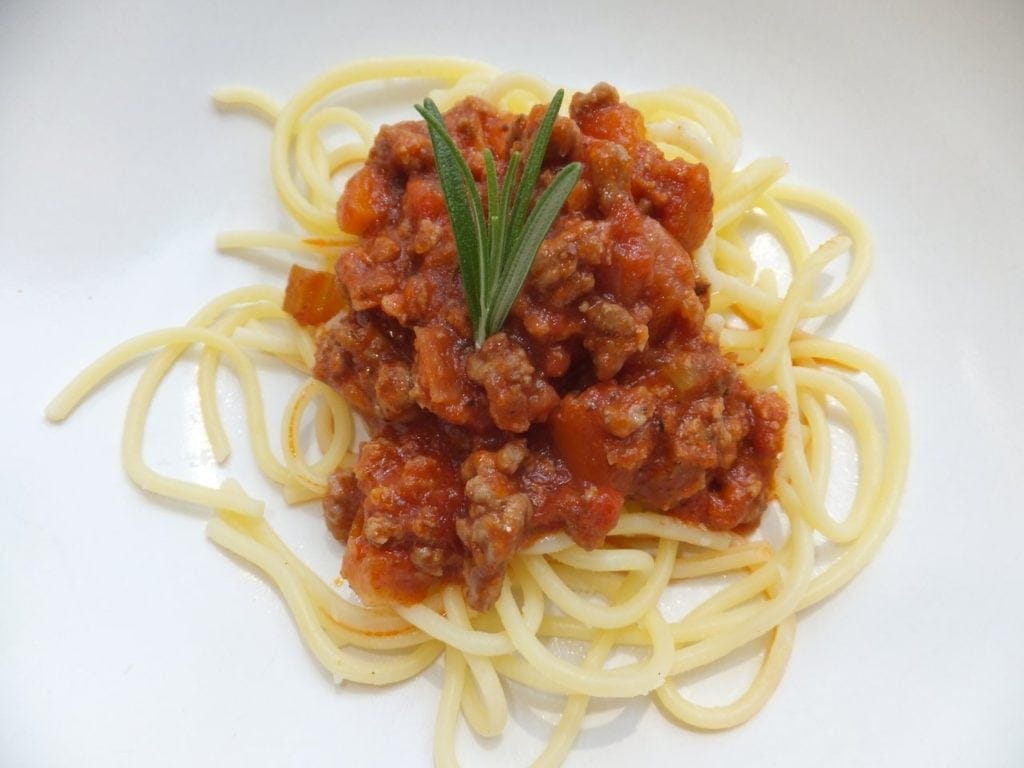 OK so I promised you some glorious photography courtesy of my sisters camera.  Well, that hasn't been quite as easy as I had hoped!  Our laptop wouldn't accept the card from her camera so to cut a long story short my husband borrowed a card reader and managed to get some photos on to a memory stick!  Whilst he was doing that I managed to take a load of photos using the cameras internal memory and now have no idea how to get those off!!  It therefore means that there are not likely to be many lovely photos and you will end up getting the usual rubbish ones!
I wonder if you can spot the few that have been taken with her camera?  Let me know if you can.  Any justification for a new snazzy camera would be good!
Anyway, no photo at all at the moment of this little beauty.  I made it for tea when a friend of my daughters was coming for a play date.  The friend wolfed down 2 servings (yeah, my heart sings!!!!!) and my daughter didn't complain!  My son was not at home so couldn't be involved in the taste test, but has had it before and enjoyed it!  Anyway, the reason for no photo…because it was rather manic and I had hungry kids to feed…oh and when we came to eat the rest of it, it smelled too good and got eaten before I remembered to photograph it!  Maybe next time although I am sure you know what spag bol looks like!
There are a couple of surprise ingredients in here…the first is cinnamon which gives it a lovely depth of flavour.  The second is…wait for it…soya mince.  Don't worry, for those avid meat eaters out there, it is half soya mince and half meat mince (I used lamb mince because I like it better than beef…you can use whatever you like) and I challenge you to detect that!  Not only does it bring the cost right down (I like to use organic meat so this is important) but it also a lot healthier being far less fatty…whilst still maintaining the flavour of the meat.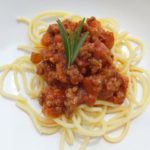 Special spaghetti bolognese
Gluten-free, Dairy-free, Egg-free, Soya-free, Nut-free, Fish-free
Ingredients
1

large onion

finely chopped

1

large carrot

diced

1

stick celery

diced

1

clove

garlic

crushed

50

g

dried soya mince

check for cross contamination on the label

Stock to cover the soya mince

I pour boiling water over by about 1cm and then add Marigold stock powder

250

g

beef or lamb mince

1

tin chopped tomatoes

3

big squeezes tomato puress

1

tsp

dried mixed herbs

Half tsp cinammon

Handful of mixed fresh herbs

chopped (if you have them!)

1

tsp

homemade green pesto

minus the dairy in our house

Pepper to taste

Spaghetti or pasta to serve
Method
Place a little oil in a large pan and add the onion, carrot and celery.  Add a splash of water put the lid on and leave to sweat on a low heat for approx. 10 minutes until the vegetables have softened.

Whilst the vegetables are cooking pour the boiling water onto the soya mince in a glass jug until covered by approx. 1 cm.  Add stock powder and leave for approx. 10 minutes for the mince to become rehydrated.

Add the clove of garlic and the meat mince to the pan and cook until the mince is brown.

Add all the remaining ingredients except the pepper which you should add towards the end of cooking, according to taste.  Give the mix a good stir and add a little water if it looks too thick.

Put the kettle on for the pasta and make yourself a cup of tea or coffee!

Leave the bolognaise on a low heat with the lid on for approx. 40 minutes by which time all the flavours should have mingled.  Add more water during the cooking process if needed and give it a stir every now and again to make sure nothing burns.

Serve with pasta or spaghetti (if you have kids and are feeling brave)
I shared this with: