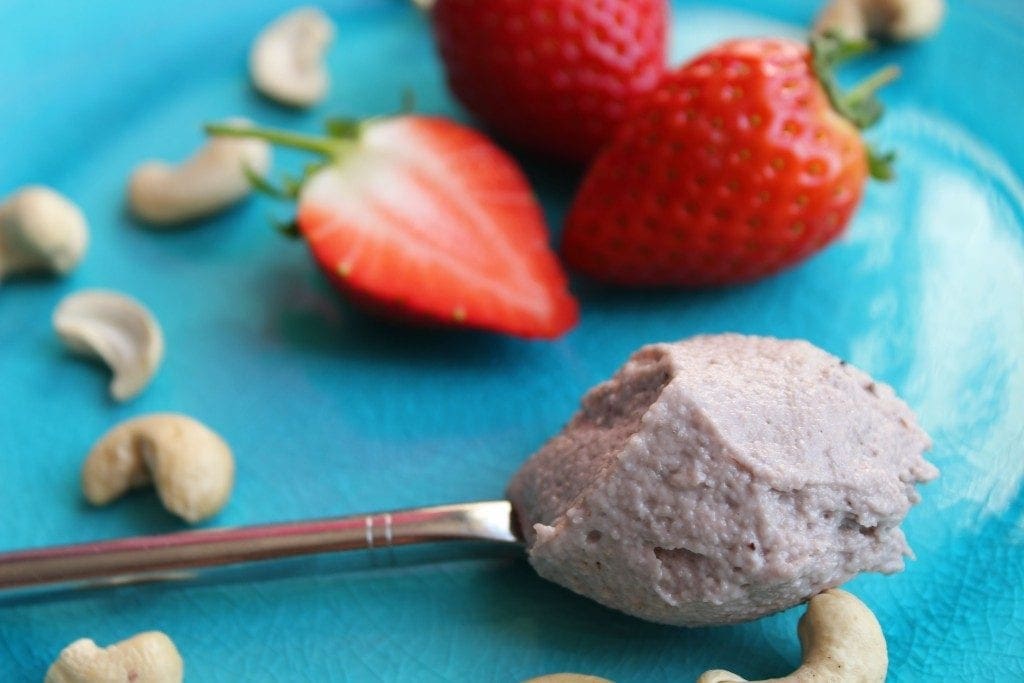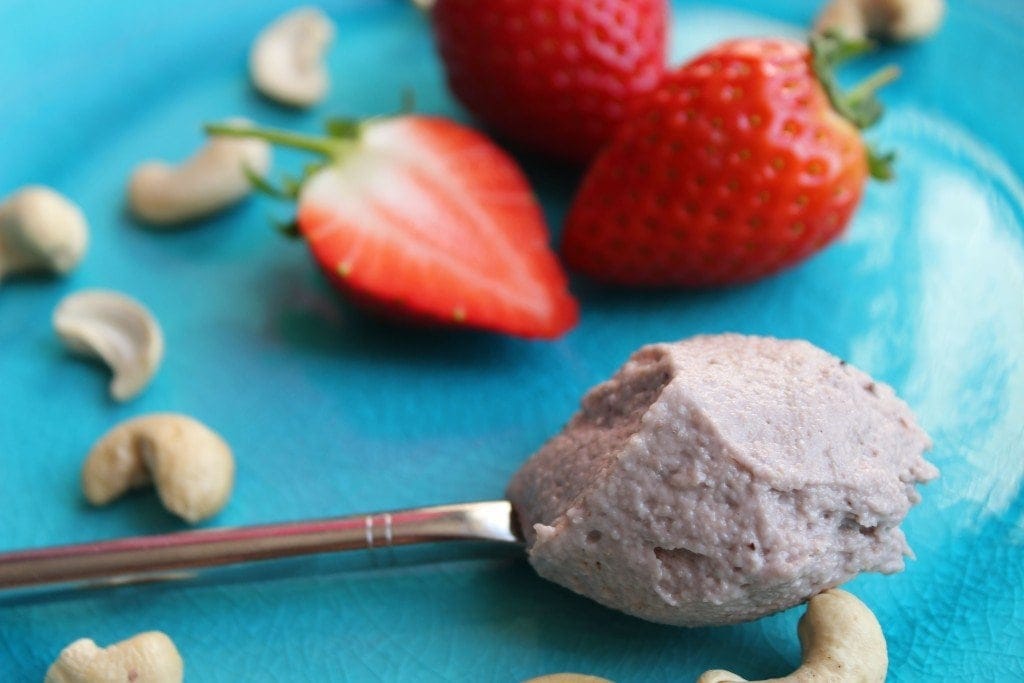 I think I may have died and gone to heaven.
This week I have been eating fruit again having had four weeks of no sugar at all.
It is like being given back the gift of taste.  How I imagine it to be when, as a baby, you are first introduced to the wonders of solid food.
Since when did a green apple taste so incredible?  I savoured every minute of my granny smith the other night, like I have never done before.
And when it comes to strawberries (yes, I know they are out of season, but a little indulgence on low fructose fruit needed to be done)…well, what can I say?
In sheer excitement of being able to eat fruit again I came up with this most incredible invention.  I'm calling it strawberry fondant, because it reminds me of the gooey stuff you find in strawberry cream chocolates.  The good ones…not those that contain strawberry flavour and some fairly thin sickly sweet gunk.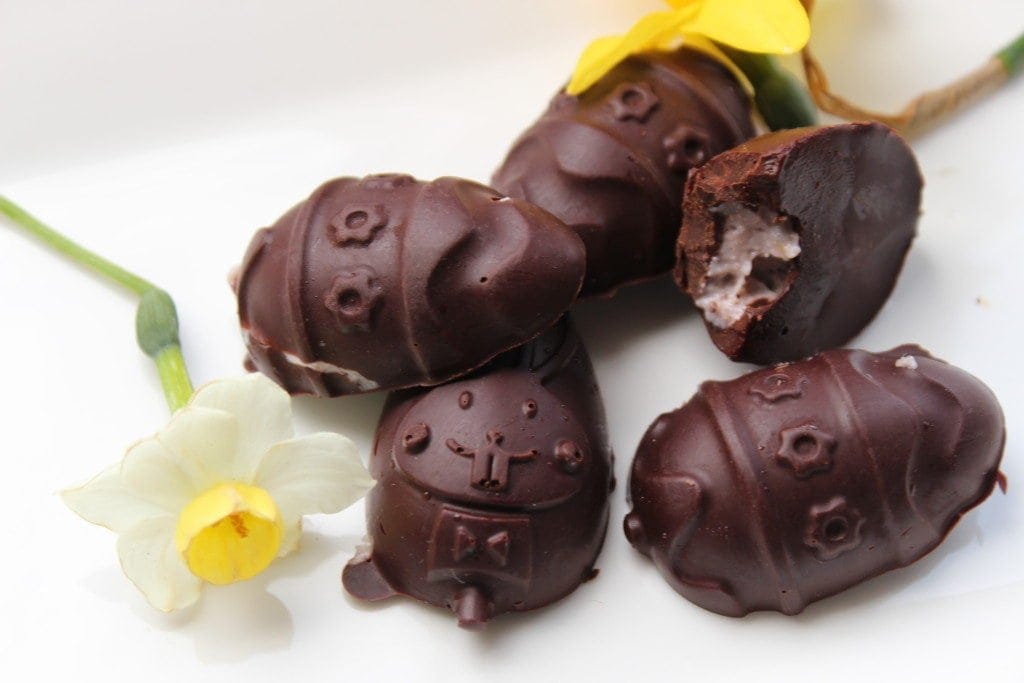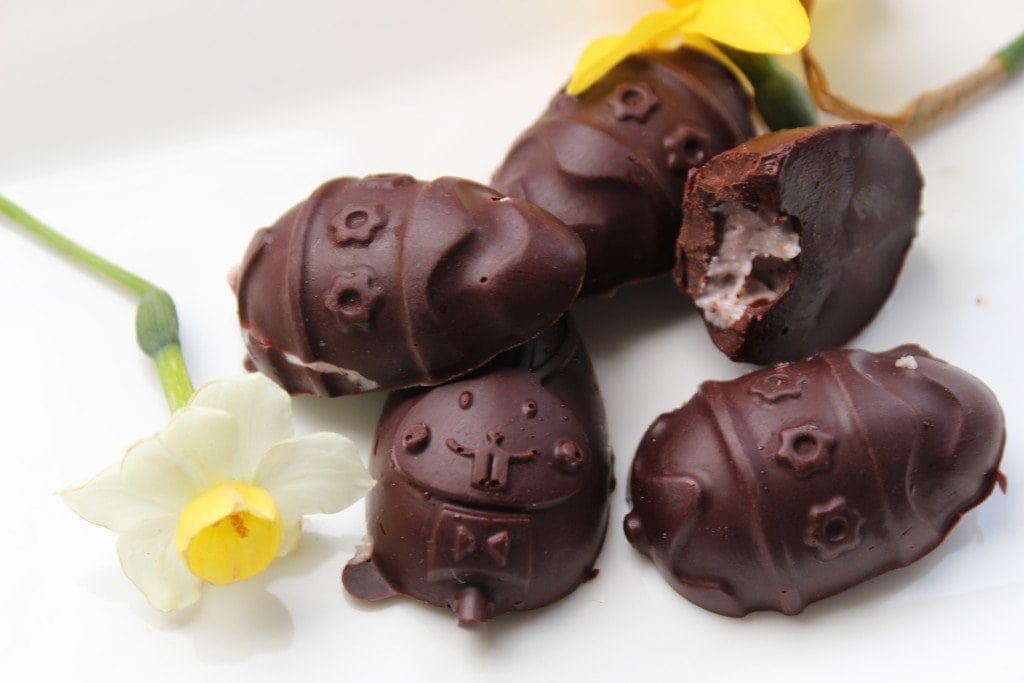 This 'strawberry fondant' is thick and creamy.  It's perfect on toast.  It's perfect in my homemade chocolates. (You can watch how to make those below).  And it is perfect straight from the spoon.  I suspect it would be the perfect filling in, or on a sugar-free cake…but it will never make it that far in this house!
Yes, I am raving about it rather a lot but seriously, I think this might be one of the best recipes I have ever created.
It is super simple too! You only need four ingredients…five if you like things sweet (you could add a bit of sugar or honey or stevia…but try it without first).  And I bet most of you have got them in your cupboards right now.
So go forth and make a jar of this. You will never regret it…except that you might not be able to stop eating it.
And if you do make it, please tell me what you think.  And I'd love to know what you used it in (or if you just ate it from the jar like me).
Rating 5.0 from 1 reviews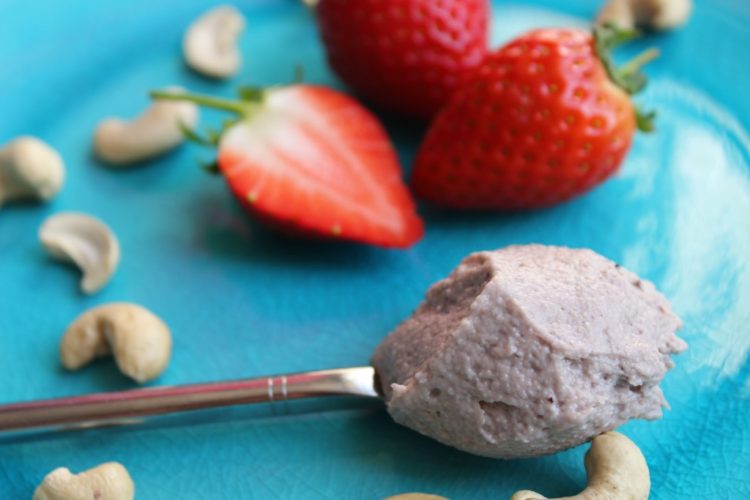 Gluten-free, Dairy-free, Egg-free, Soya-free, Refined Sugar-free, Fructose-free, SCD, GAPS, Paleo
Ingredients
200g raw cashew nuts
6 hulled strawberries, washed
2 tsp lime juice
½ tsp vanilla powder (1 tsp vanilla extract)
Method
Place the cashew nuts into a small food processor (chopper) or blender and process until smooth. Keep scraping down the sides until there are no lumps
Add the strawberries, lime juice and vanilla powder and process until combined
Store in a clean jam jar in the fridge