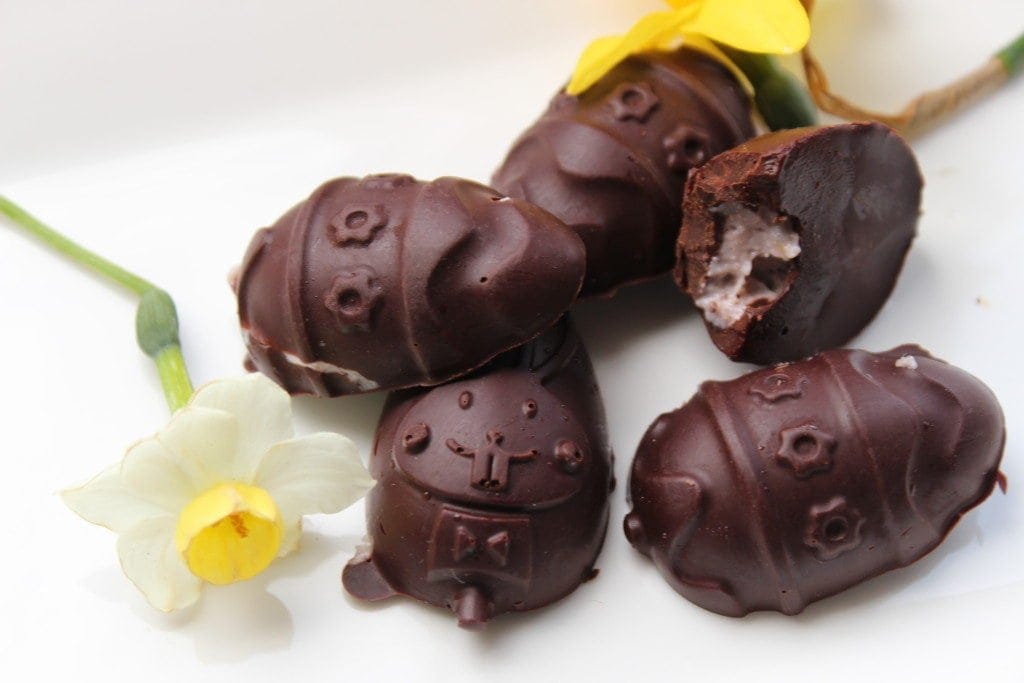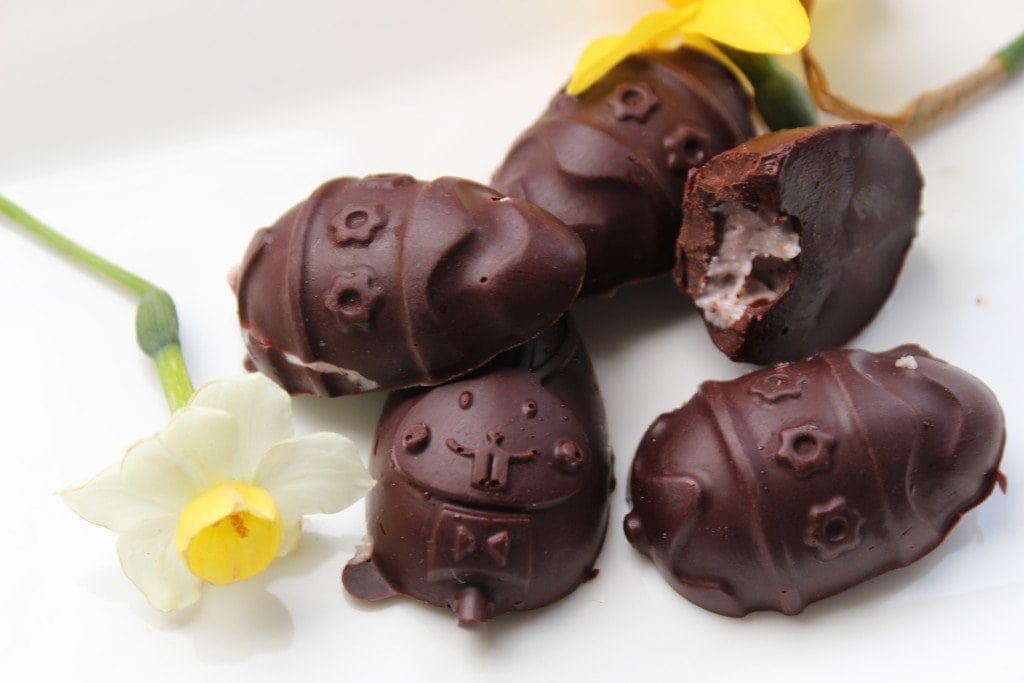 After some experimenting (!) last week, I can safely say that this homemade chocolate is the best.
If you can't get hold of cacao butter then make my mint chocolates which use coconut oil as their base.  They are still yummy, but the flavour of the cacao butter makes these even more yummy!
I used this recipe to make some strawberry fondant filled Easter eggs.  A special little gift to myself.  Well, I figured I deserved it having been off sugar for seven weeks, and being only lightly sweetened with rice syrup, a low fructose sweetener.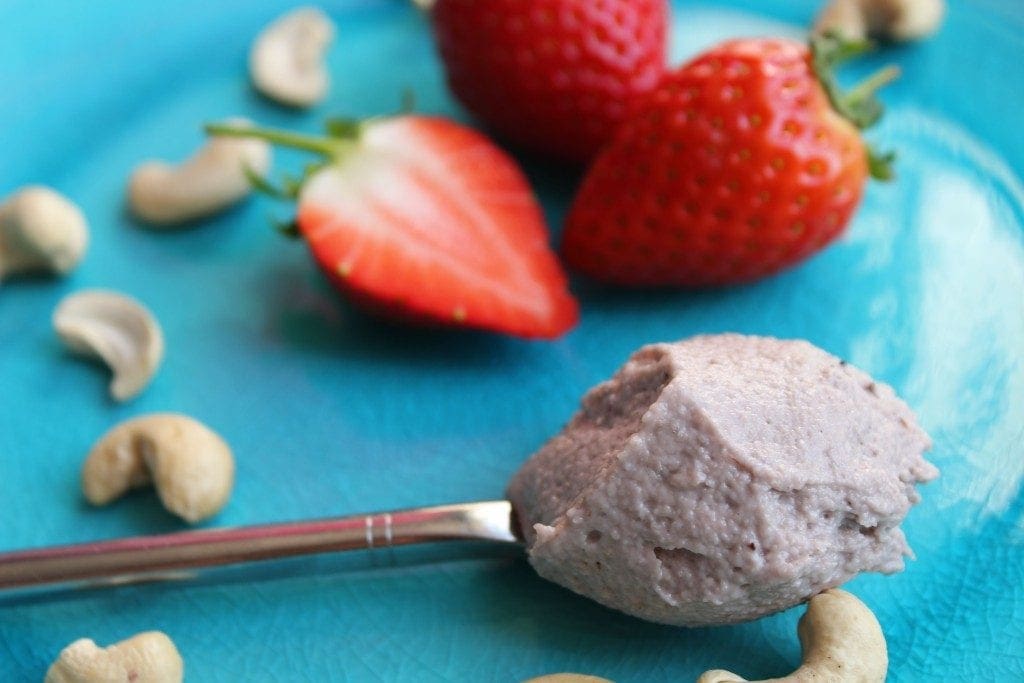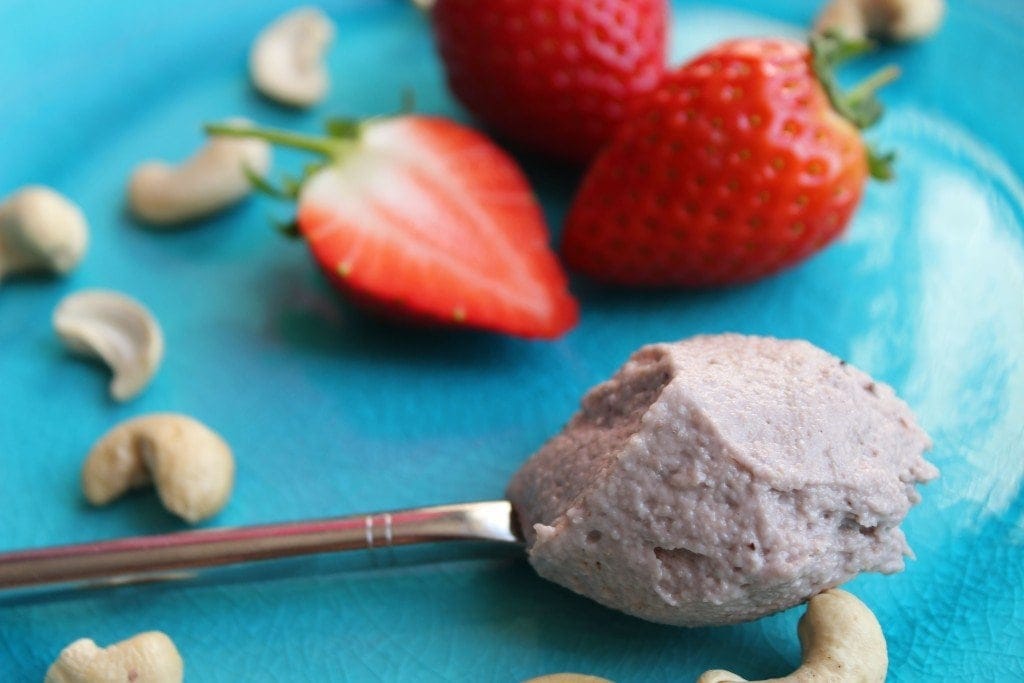 I decided it was about time I created another video. I have been very slack of late, mainly because my head is full of flour (not sawdust!) and I don't seem to find the time to create videos.
True to form everything went wrong from the minute I started…
The battery on the camera was dead, then the memory card became full half way through the filming (without telling me…so only half the process was filmed!), the tripod broke (so it is filmed at a most peculiar angle) etc.
Anyway, rather than be put off I decided to share it with you.  It might give you a laugh if nothing else. And it might teach you how easy it is to make your own chocolate and help you to wean yourself off the sugar-laden stuff from the shops (ha ha).
So, if you spent the Easter weekend pigging out on chocolate, give this little recipe a go.  It is choc (tadah) full of anti-oxidants, iron and magnesium so you needn't feel guilty about eating it.  In fact, I rather think a little piece for breakfast can't be a bad thing!  Of course you don't have to use 'egg' moulds to make your chocolate in.  Little cup cake cakes would do fine, but I do urge you to fill them with my strawberry fondant because it is simply delicious!
I deliberately only make small batches of homemade chocolate…so there is less temptation. Feel free to scale the recipe up to the quantity you desire.

Gluten-free, Dairy-free, Egg-free, Nut-free, Soya-free, Refined Sugar-free, Fructose-free
Ingredients
40g cacao butter
40g raw cacao powder
½ vanilla pod - seeds only
10g rice syrup (or sweetener of choice) - you can add more but try this first
Method
Melt the cacao butter in a microwave or in a bowl over a pan of boiling water. If using a microwave, heat for around 30 seconds and stir before continuing until molten
Add the cacao powder, vanilla seeds and rice syrup and stir well to combine
Pour into moulds and place in the fridge (or freezer if you're in a hurry to eat them) to set
Keep in an airtight container in the fridge