My healthy chocolate recipe is made with just three base ingredients and you can add any flavour you like. Here I've used it to make Easter eggs filled with homemade strawberry fondant.
This post contains Affiliate links. As an Amazon Associate I earn from qualifying purchases.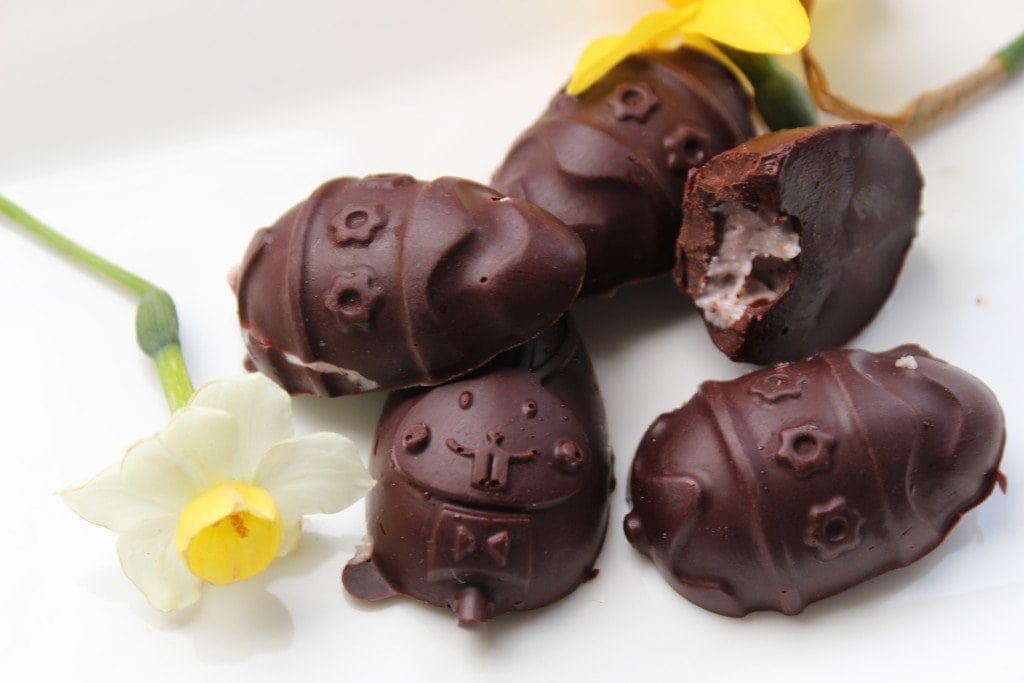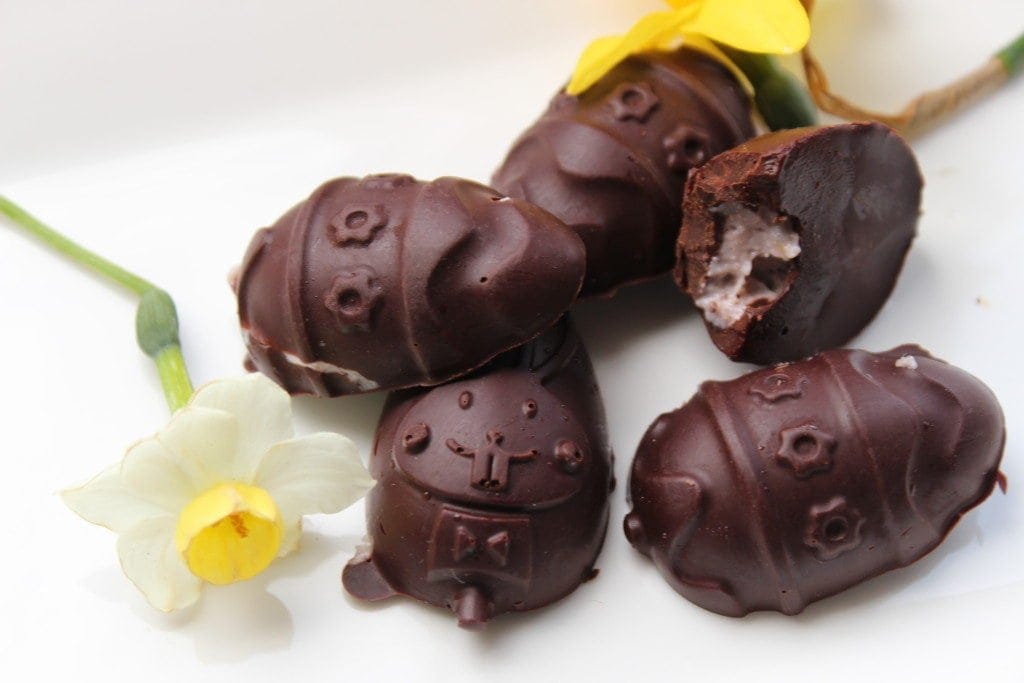 After some experimenting last week, I can safely say that this homemade healthy chocolate recipe is the best.
If you can't get hold of cacao butter then I've given an alternative of using coconut oil. It's how I made my dairy free mint chocolates. They are still delicious but the flavour of the cacao butter makes these even more yummy.
It's the simplest recipe that you can use any way you like.
I personally like making chocolate buttons with them but if you have chocolate moulds you could use those. Equally you could make them in little petit four cases.
You can fill the chocolate with whatever filling takes your fancy.
If you like strawberry creams then use my homemade strawberry fondant to fill them.
Alternatively you could make the caramel from my healthier gluten free caramel slice recipe and use that to fill the chocolates.
How do you make Easter eggs?
I used this recipe to make some strawberry fondant filled healthy Easter eggs.
A special little gift to myself. Well, I figured I deserved it having been off sugar for seven weeks, and being only lightly sweetened with rice syrup, a low fructose sweetener.
In addition to being made with sugar free and dairy free chocolate, the strawberry fondant is dairy free too meaning that these healthy chocolates are suitable for those on the vegan diet as well.
The perfect healthy easter treat for that friend or family member who has to, or chooses to, avoid dairy and sugar.
So once you've made the chocolate pour a little into the base of your chosen Easter egg mould. Place that in the freezer to set before adding a small amount of filling. Finally cover the filling with more chocolate and leave to set.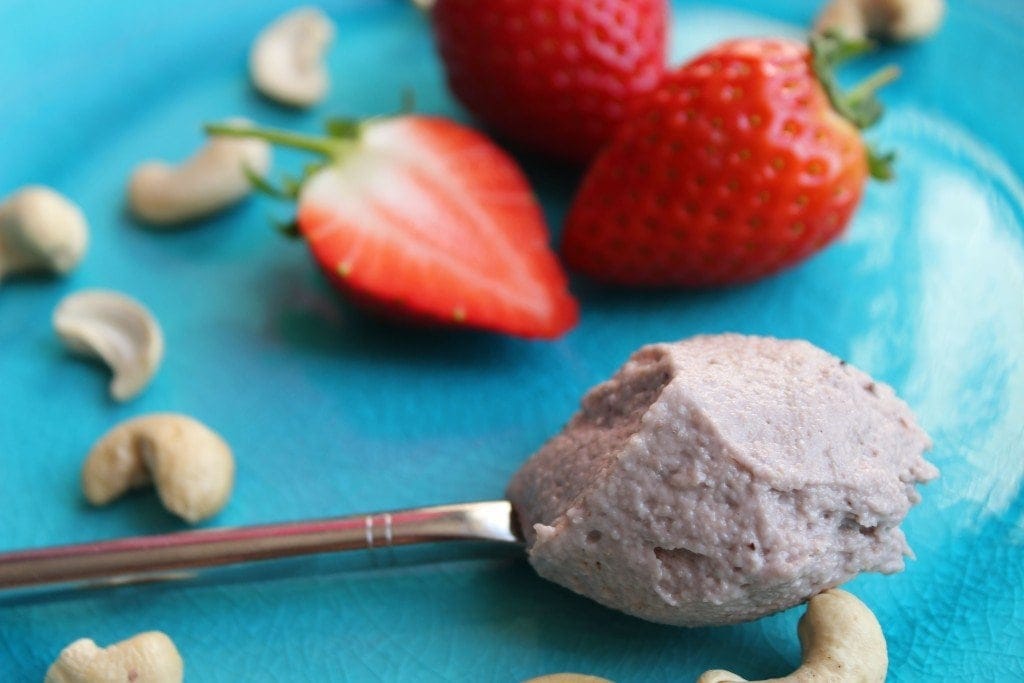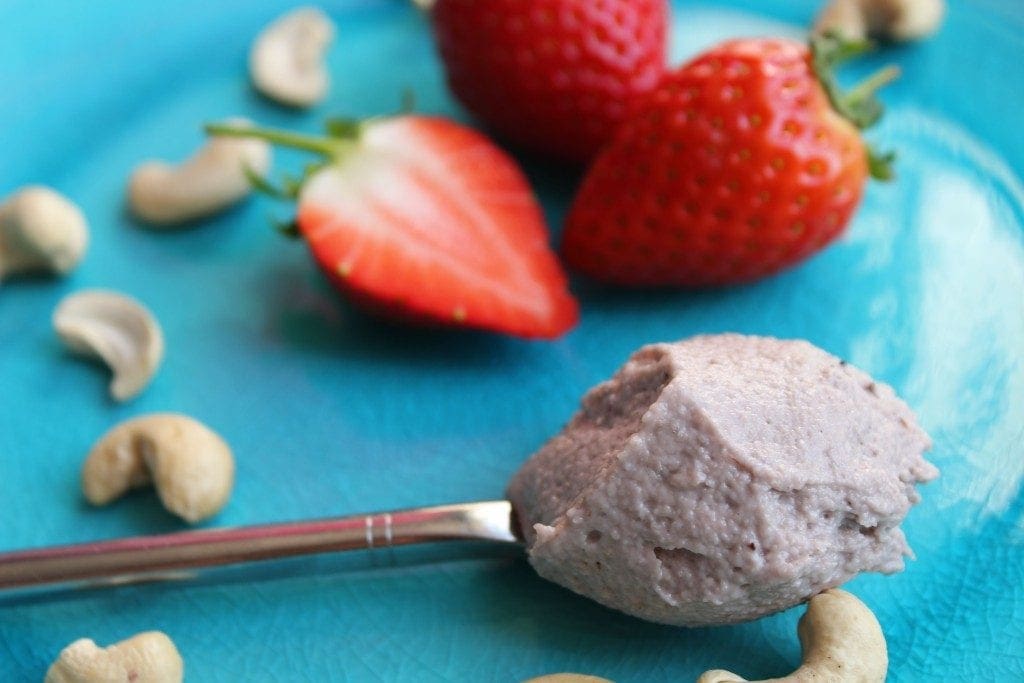 Watch how easy it is to make healthy chocolate into healthy Easter treats
I decided it was about time I created another video. I have been very slack of late, mainly because my head is full of flour (not sawdust!) and I don't seem to find the time to create videos.
True to form everything went wrong from the minute I started…
The battery on the camera was dead, then the memory card became full half way through the filming (without telling me…so only half the process was filmed), the tripod broke (so it is filmed at a most peculiar angle) etc.
Anyway, rather than be put off I decided to share it with you.
It might give you a laugh if nothing else.
And it might teach you how easy it is to make your own healthy chocolate and help you to wean yourself off the sugar-laden stuff from the shops (ha ha).
The healthy chocolate is choc (ta-dah) full of anti-oxidants, iron and magnesium so you needn't feel guilty about eating it.
In fact, I rather think a little piece for breakfast can't be a bad thing!
Other healthy Easter treats you may like:
Chocolate Baileys Cheesecake (Gluten-Free, Dairy-Free, Egg-Free, suitable for vegans)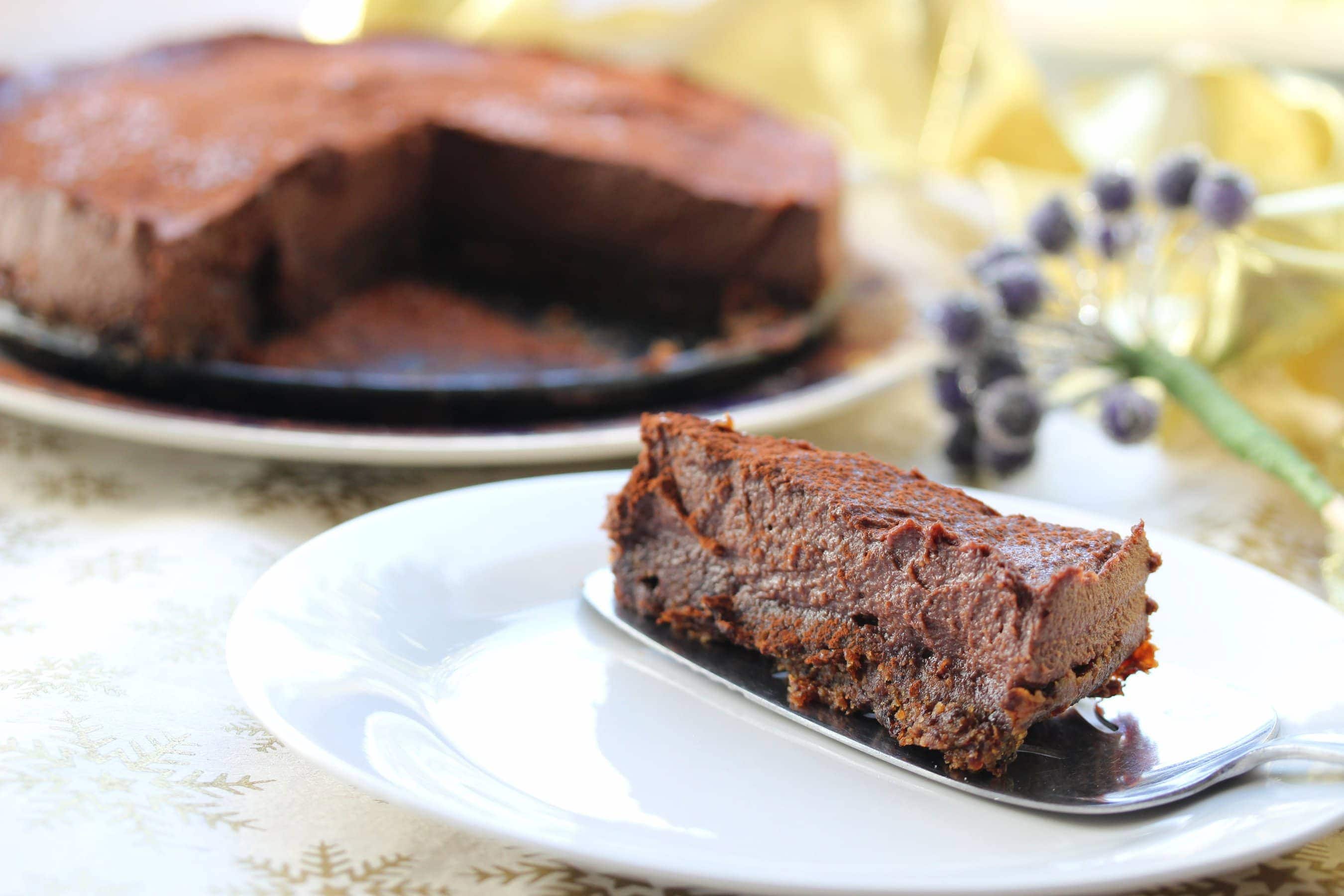 Easter Biscuits (Gluten-Free, Dairy-Free, Egg-Free, Nut-Free, Refined Sugar-Free)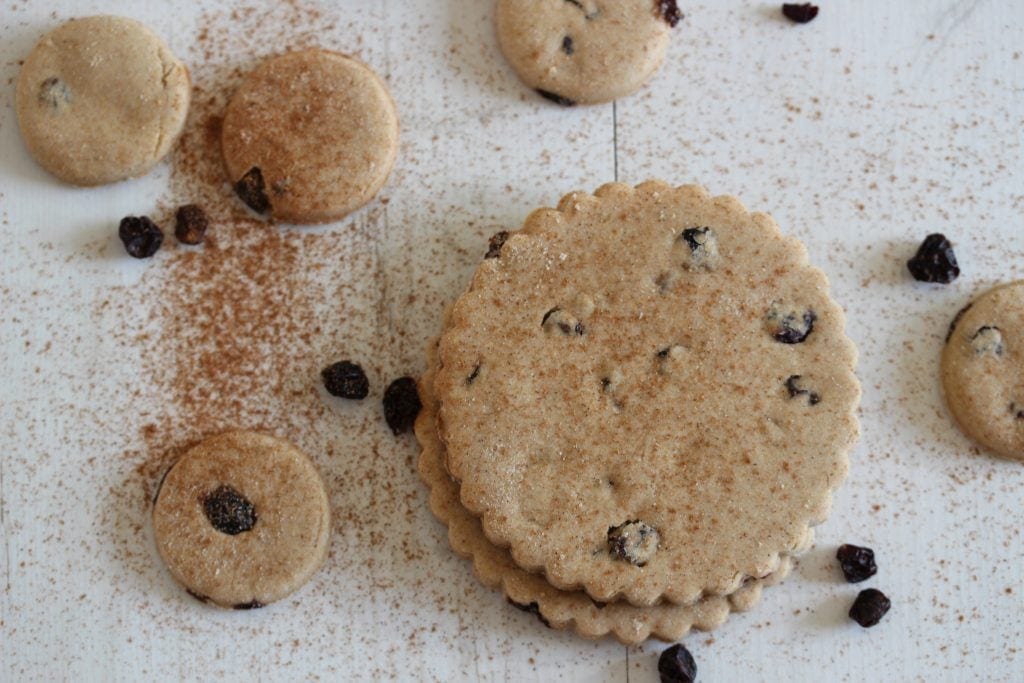 Hot Cross Bun Chocolate Rolls (Gluten-Free, Egg-Free, can be Dairy-Free)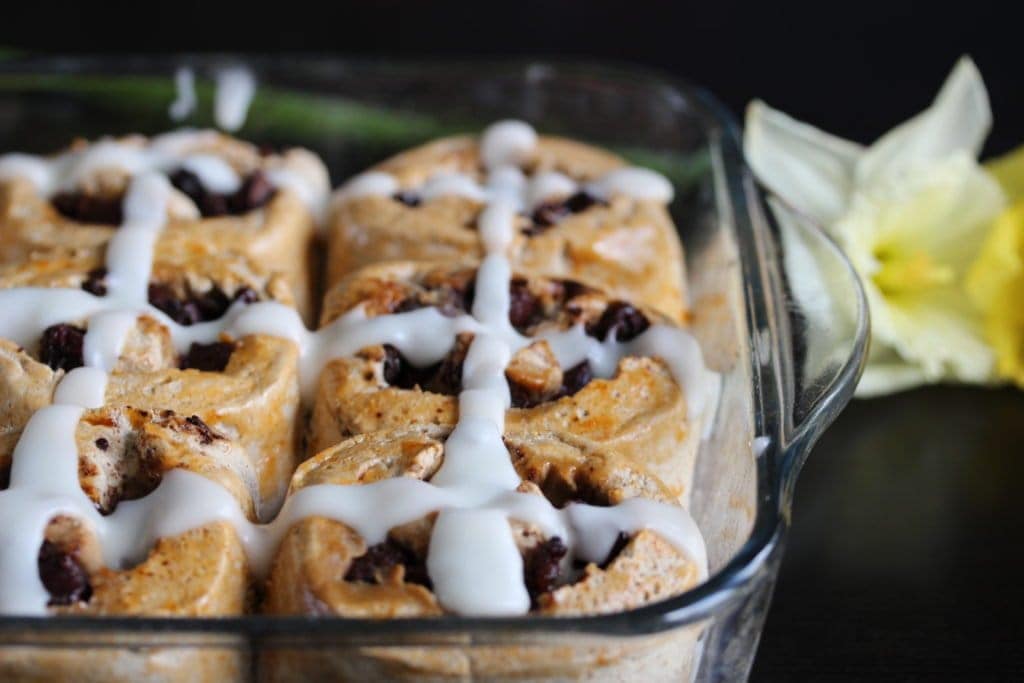 Gluten-Free And Dairy-Free Chocolate Truffles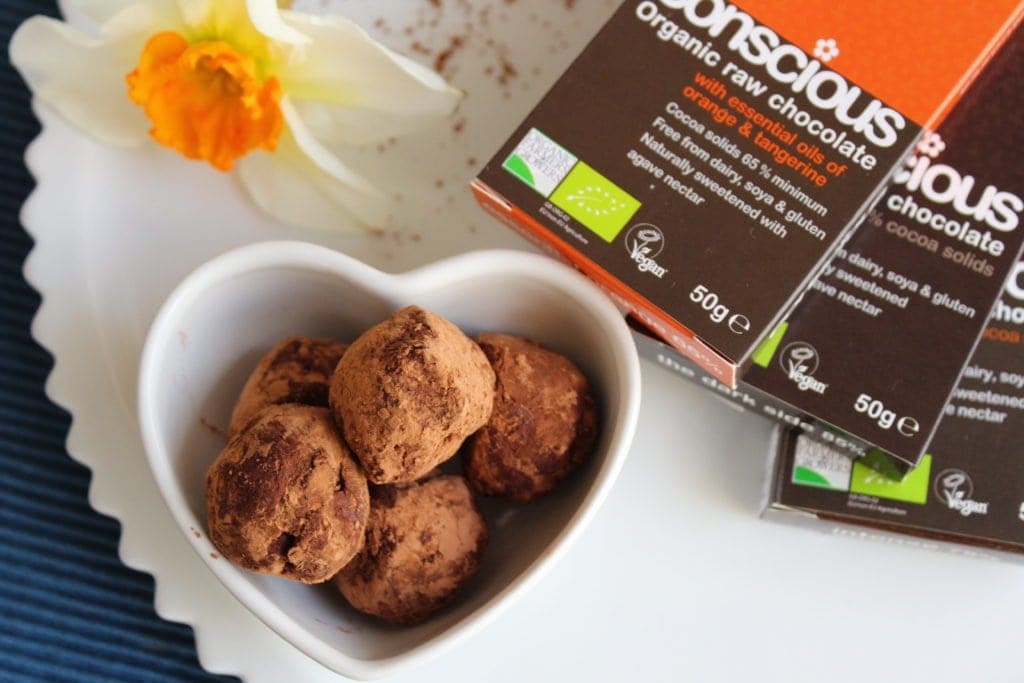 I deliberately only make small batches of homemade chocolate, even if it is healthy chocolate. That way there is less temptation.
Feel free to scale the recipe up to the quantity you desire.
Pin my healthy chocolate recipe so you don't lose it: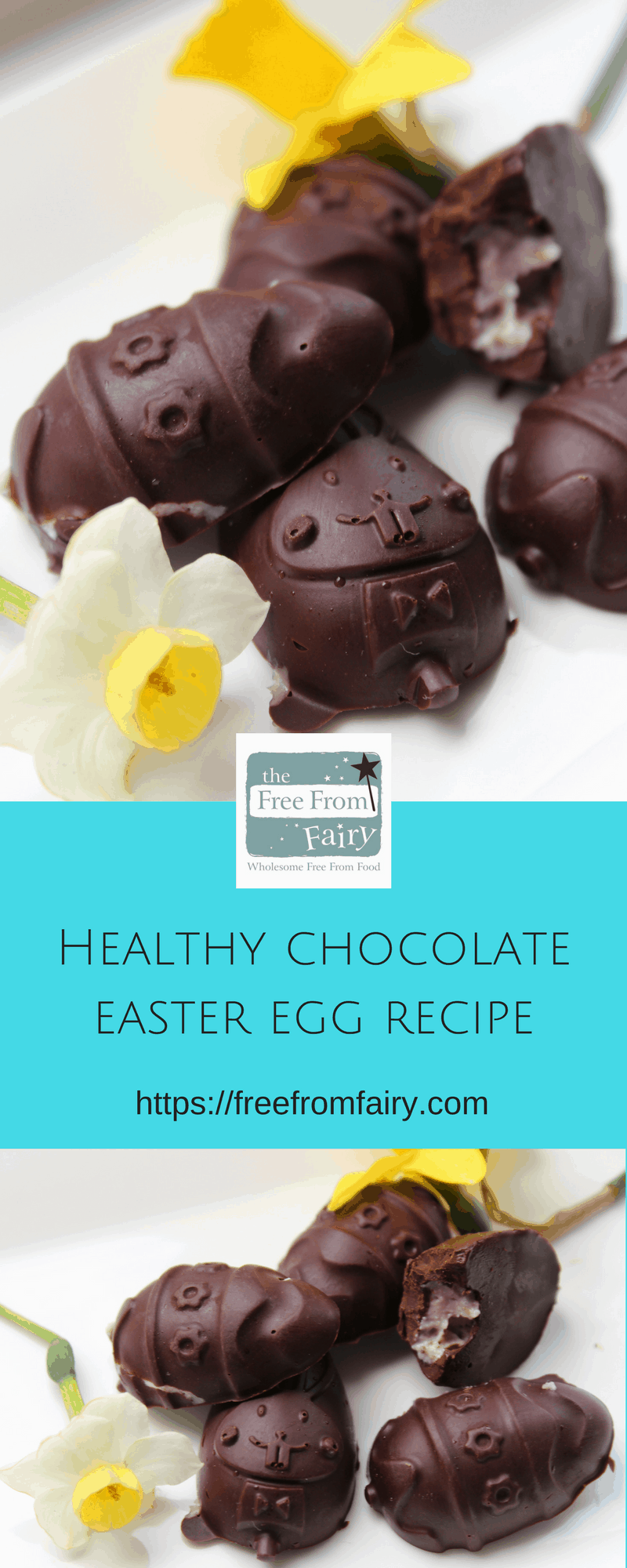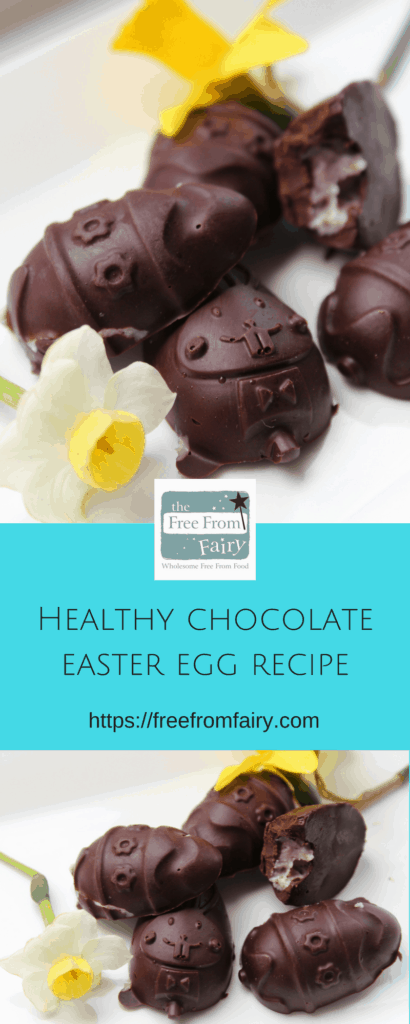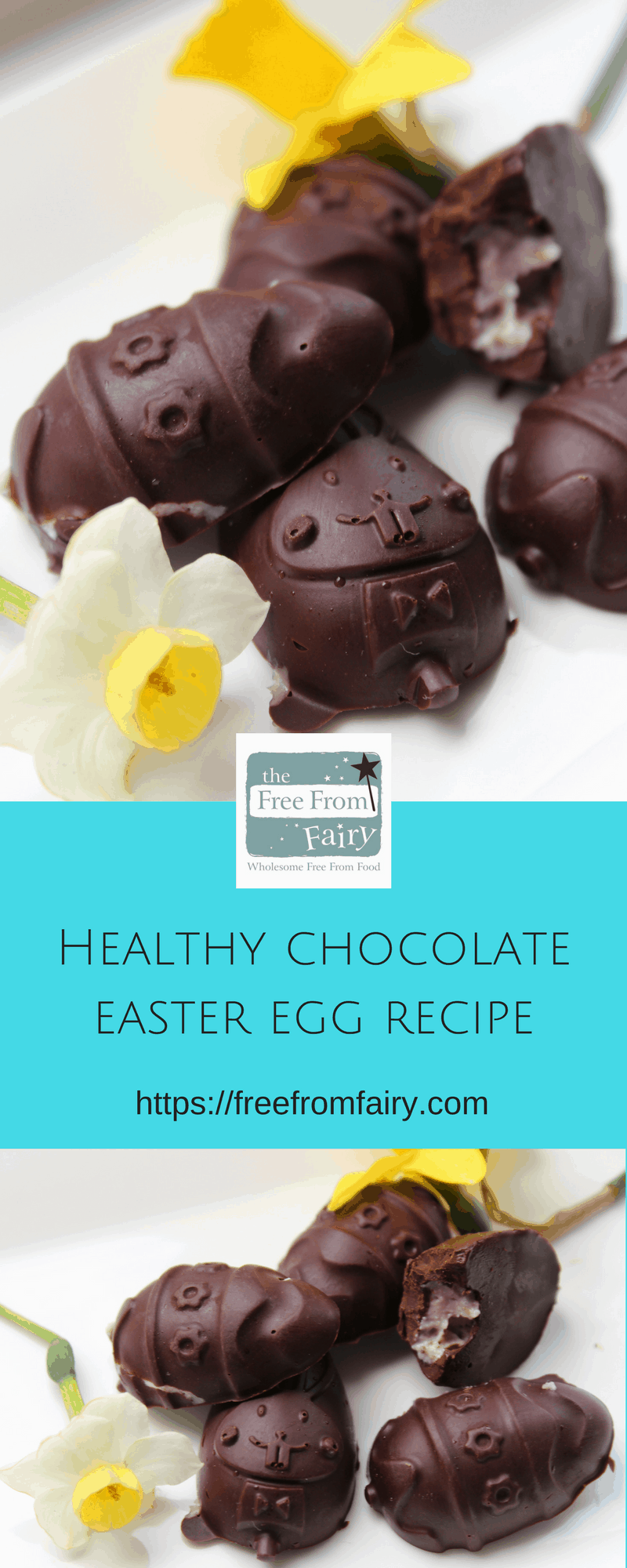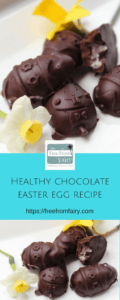 Healthy Chocolate Easter Eggs
Gluten-free, Dairy-free, Egg-free, Nut-free, Soya-free, Refined Sugar-free, Fructose-free
Ingredients
40

g

cocoa butter

-

or coconut oil

40

g

raw cacao powder

1/2

vanilla pod

-

- seeds only

10

g

rice syrup -

or sweetener of choice - you can add more (up to 50g) but try this first
Instructions
Melt the cacao butter in a microwave or in a bowl over a pan of boiling water. If using a microwave, heat for around 30 seconds and stir before continuing until molten

Add the cacao powder, vanilla seeds and rice syrup and stir well to combine

Pour into moulds and place in the fridge (or freezer if you're in a hurry to eat them) to set

Keep in an airtight container in the fridge
Notes
Nutritional data is for information only.
Nutrition (Approx)
Calories:
59
kcal
|
Carbohydrates:
3
g
|
Protein:
1
g
|
Fat:
5
g
|
Saturated Fat:
3
g
|
Monounsaturated Fat:
1
g
|
Sodium:
1
mg
|
Potassium:
76
mg
|
Fiber:
1
g
|
Calcium:
6
mg
|
Iron:
0.7
mg