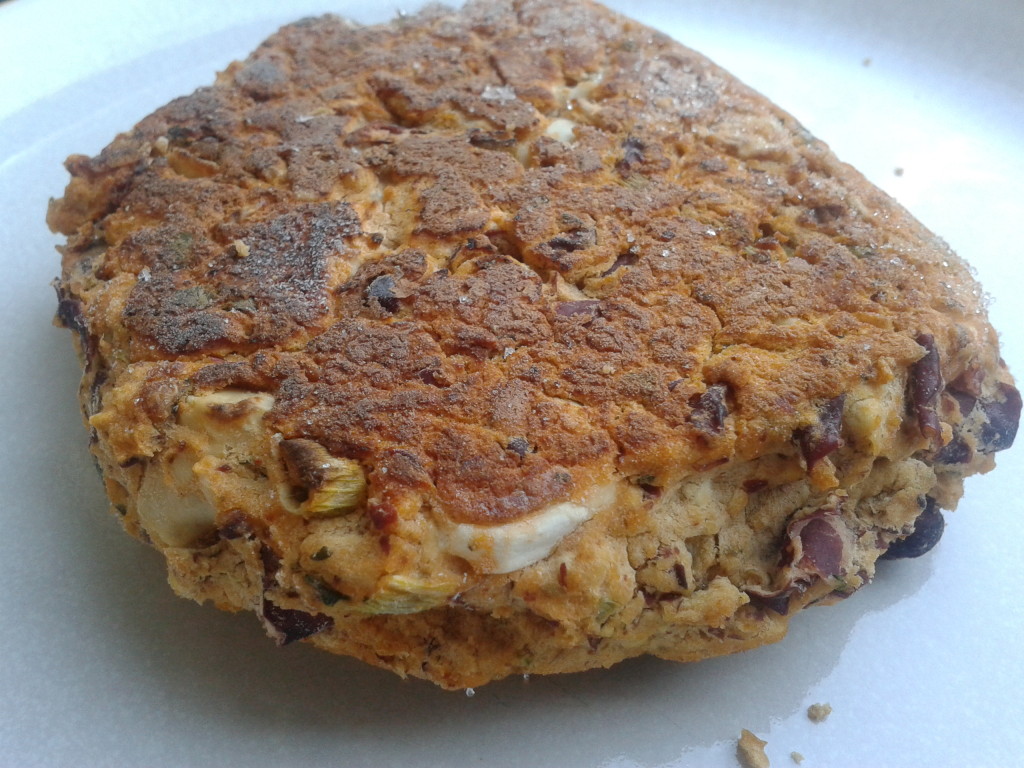 Inspired by a recipe in Lorraine Pascale's book I decided to adapt her recipe to make something that I think is even better (although her recipe is wonderful too!!)…so here I share it with you!

Total cost = £2.19, or 55p per burger – costed at Tesco on 13.3.14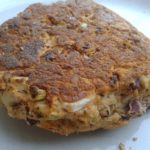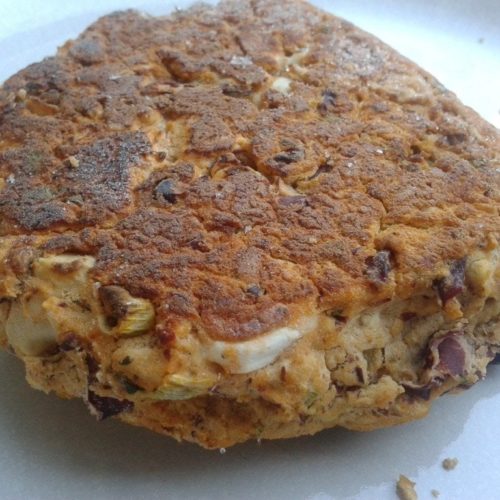 Beautiful gluten-free, nut-free, soya-free meat-free beanburgers
Makes 4 large burgers or 8 smaller ones
Ingredients
400

g

tin kidney beans

rinsed

400

g

tin butter beans

rinsed

3

spring onions

white and green bits, finely chopped or 1 small red onion

1

clove

garlic finely chopped

Half tsp chilli flakes

1

tsp

cumin

2

tsp

sundried tomato pesto

Large handful fresh coriander

finely chopped

3-4

tbsp

gluten free flour

2

medium eggs

it also works with 1 if you only have one!

100

g

feta cheese

crumbled (leave out if avoiding dairy)

Approx. 1tbsp Olive oil for cooking
Method
Place the beans in a large bowl and mash them with a potato masher or fork until broken up.

Using a food processor or hand-held equivalent, finely chop the onion and garlic, adding water if neccessary to achieve a 'paste' (if you do this you will need to add more flour!

Add all the remaining ingredients into the bowl and give it a good mix, seasoning with black pepper (and salt if you want to and are not feeding children).

Mold into patties the size that you require.

Place the burgers into a large frying pan with the oil, on a medium heat.

Cook for approx. 5 minutes until the underside is nicely browned. Take care turning them over because they can be rather fragile.

Once turned over cook for a further 5 minutes.

Alternatively, bake on a greased baking tray in a pre-heated oven at 180 degrees for approx. 15 minutes on each side, or until golden and cooked through.

Serve with gluten free buns or with a lovely brown rice salad and salad leaves. I made a brown rice salad by cooking the rice as per the instructions on the packet and cooling it. I then added plain yogurt, chopped coriander, olive oil, lemon juice, sweetcorn and black pepper...yum!
Cost breakdown (Tesco.com on 13.3.14)
400g tin Tesco butterbeans = 55p
400g tin Tesco Value kidneybeans = 30p
Tesco red onions 1kg = 90; 1 onion = approx. 9p
Tesco garlic = 30p; 1 clove = approx. 3p
Tesco Finest red pesto = £2.10 per 190g; 2tsp = approx. 10p
Tesco fresh coriander = 80p per 31g; handful = approx. 20p
Doves Farm gluten-free plain flour = £1.70 per kg; 1tbsp = approx. 3p
Tesco medium freerange eggs = 23p each; 2 eggs = 46p
Tesco Everyday Value salad cheese = 75p per 200g; 100g = 38p
Spices allowance = 5p