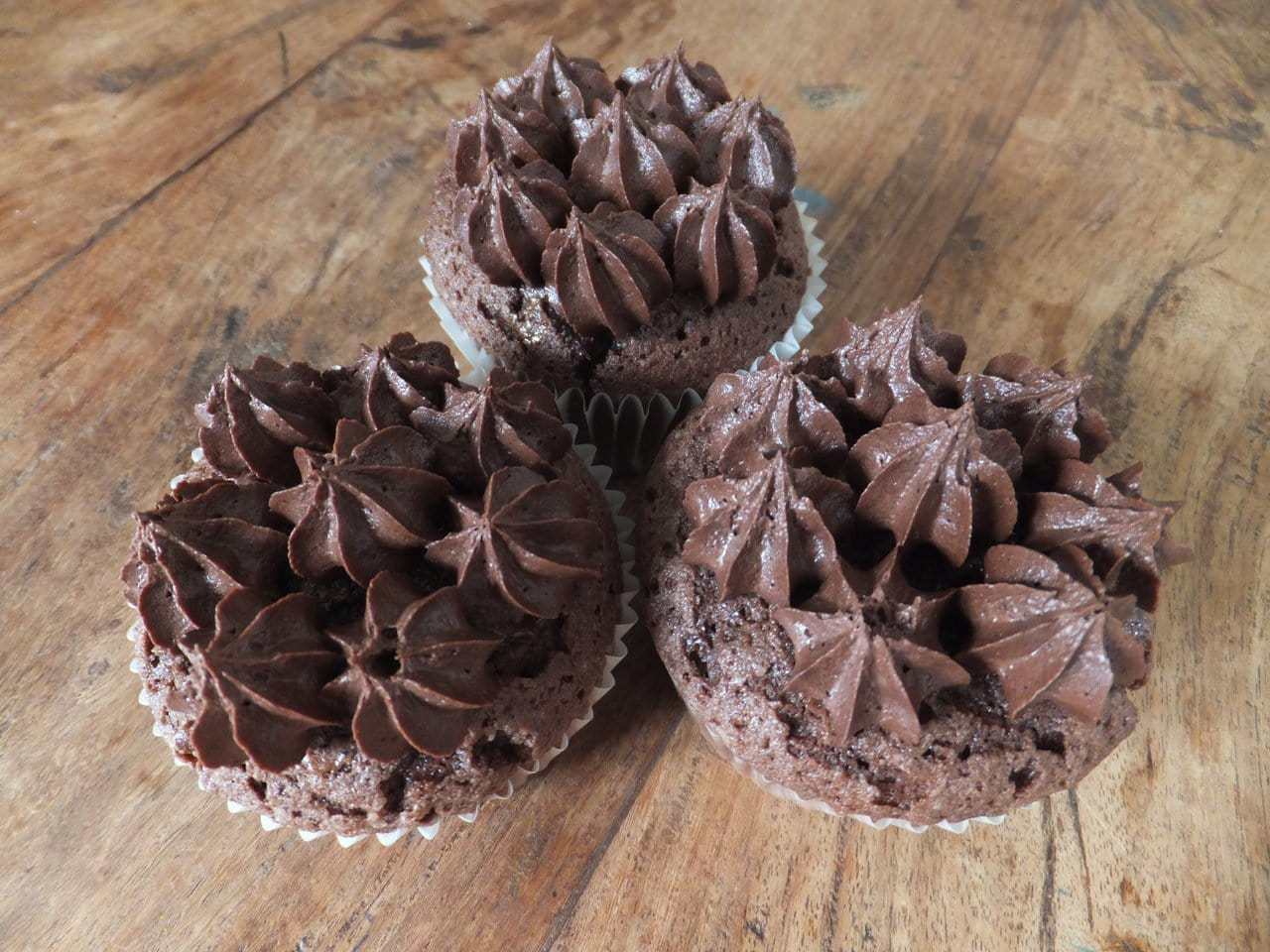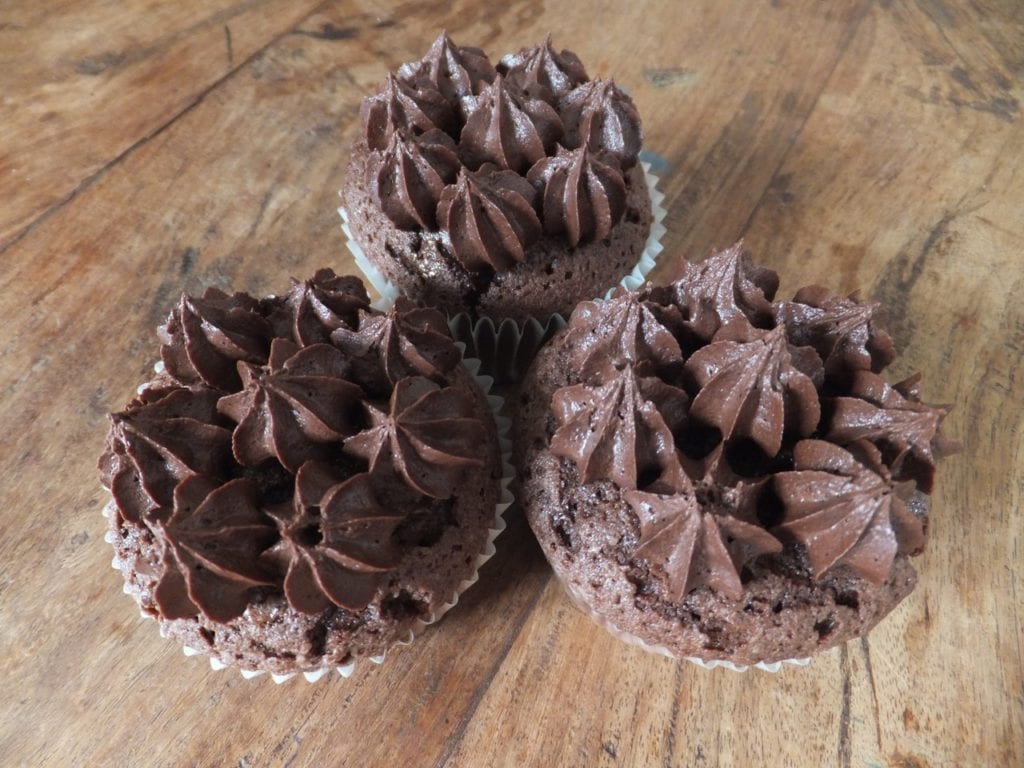 I realised yesterday that I have posted very few of my cupcake recipes and I have also failed to tell you the secret to great gluten-free cakes! For a while I pretended that one day you might pay for a book and that I would reveal the secret in there. But I am no longer delusional so I thought I would share it with you now!
No messing around. This cake mix can be flavoured in any way you like and can be baked in a large tin, doubled to make a huge cake, used to make sandwich cakes…you get the idea! It is a great staple cake mix that can be made into whatever you like! This is the mix that I always use for the kids birthday creations. At the bottom I will tell you different cooking times for different sized cakes.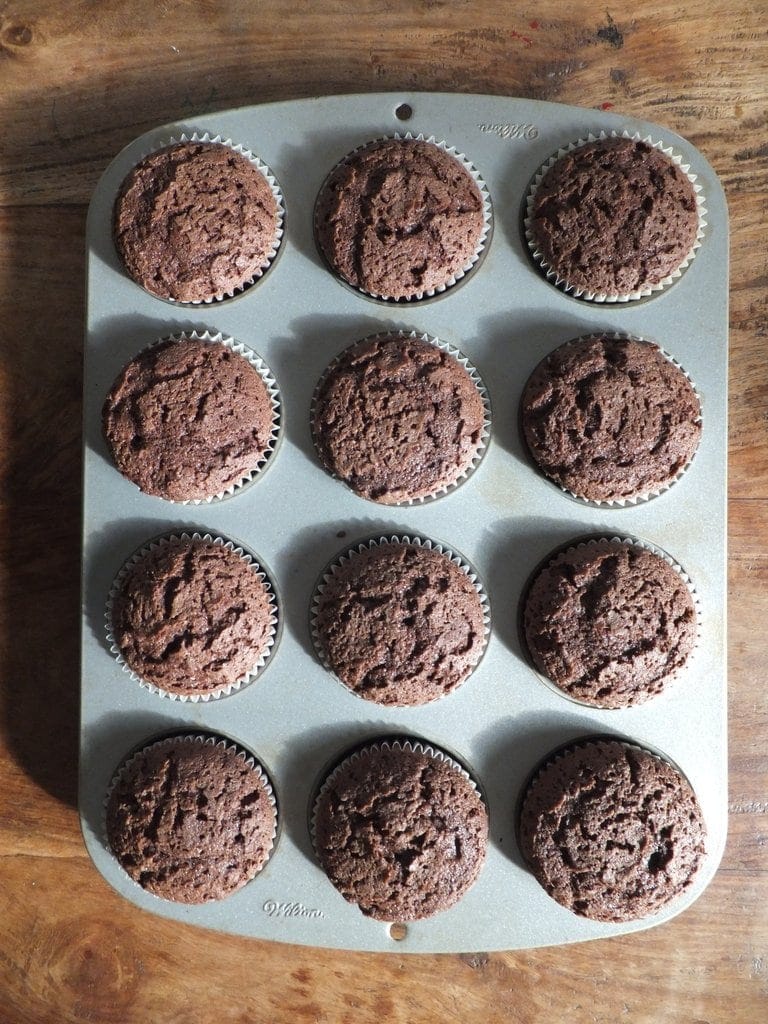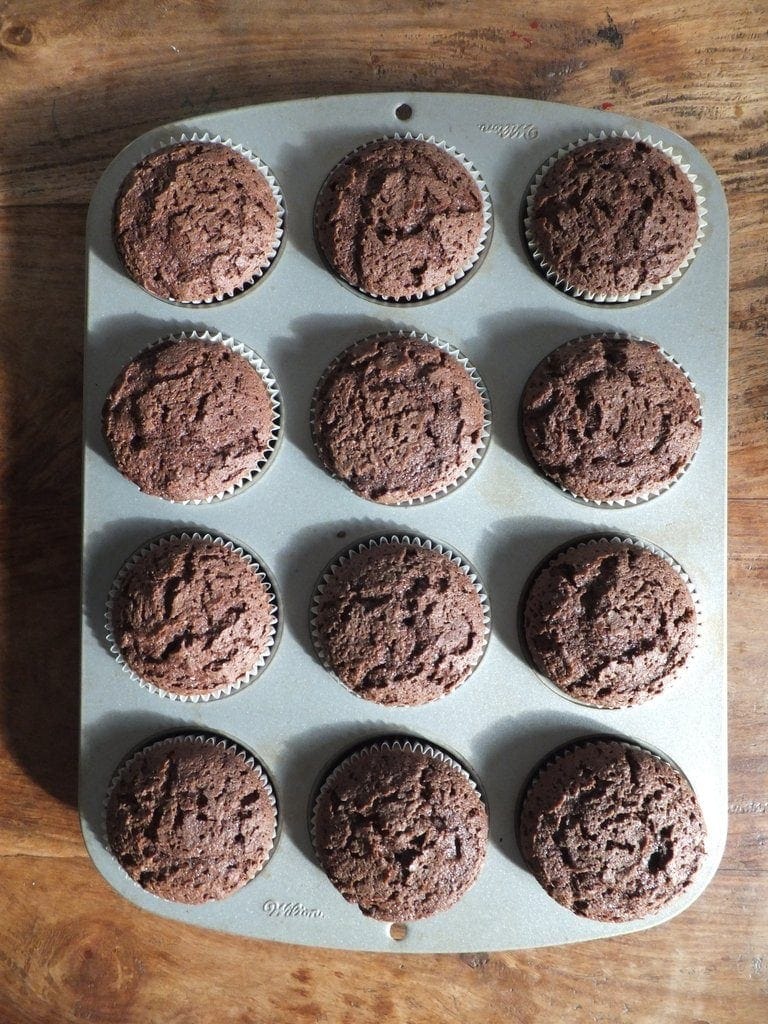 I measure this in oz because it is so simple to remember!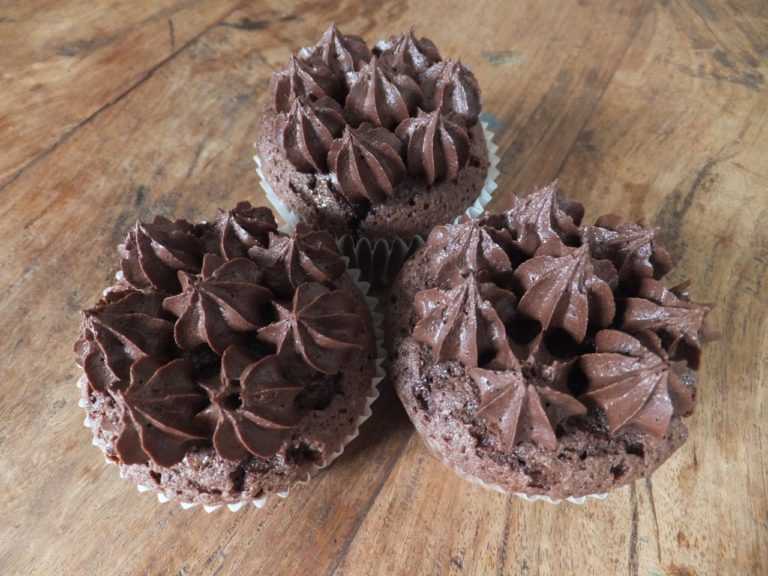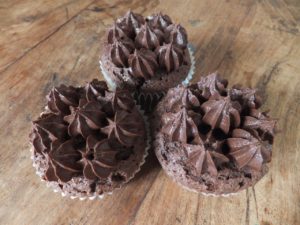 A Chocolate Cupcake Recipe
Gluten-free, Dairy-free, Nut-free, Soya-free
Ingredients
Ingredients - cake

5

oz

dairy-free spread or butter if you are not dairy free

5

oz

white sugar

5

oz

Free From Fairy self raising gluten-free flour blend or plain flour plus 1 3/4 tsp baking powder

1

oz

cocoa

-

sifted

1

tsp

ground flax seeds

1/4

tsp

baking powder

-

check ingredients and make sure it is gluten-free

3

medium eggs

Ingredients - icing

-

enough for 2 batches of cupcakes so freeze some for an emergency!

40

g

Trex or other 'hard' dairy-free margarine eg. solid Stork

70

g

dairy-free margarine

-

you could just use 110g butter!

170

g

icing sugar

55

g

cocoa powder

1-2

tbsp

water

Ingredients - syrup

-

the secret to great gluten-free cake! Enough for 2 batches - keep it in the fridge

100

g

white sugar

75

ml

water

1

tsp

flavour of choice eg. vanilla extract or other flavour extract

-

almond is particularly nice with chocolate if you can eat nuts!
Instructions
Method - cake

Pre-heat the oven to 180 degrees (160 degree fan)

Place the spread or butter in a large bowl with the sugar and beat with an electric mixer for a minute or so

Add all the remaining ingredients and carefully combine with a spoon until the risk of flying flour has passed. At this point mix with the electric mixer for a further minute

Place the mixture into cupcake cases in a muffin tray and cook in the pre-heated oven for approx. 20 minutes until springy to the touch

Prick the cakes with a skewer or fork then add a tsp of syrup to the top of each cake while still hot (carefully and slowly or it will all fall off!)

Leave to cool on a wire rack. Meanwhile make the icing and syrup...(below)

Once completely cool, ice with the fantastic icing below!

Method - icing

Place the margarine's or butter in a bowl and whisk for a minute or so until soft and fluffy

Carefully add the remaining ingredients and slowly combine with a knife until the dry ingredients have started to be combined

Using the electric whisk combine the ingredients fully until fluffy and ready to use. The amount of liquid you need to add depends on whether you plan to spread or pipe the icing. It will need to be slightly softer for piping in my experience

Put to once side and wait for the cakes to fully cool

Method - syrup

Place the sugar and water in a small saucepan over a low heat

Stir occasionally until the sugar has dissolved, then leave to simmer for 2 minutes

Take off the heat and add your flavour if you want one
Variations
For a vanilla cake, remove the cocoa and baking powder and replace with 1oz flour and a tsp of vanilla extract.
For a sandwich cake, divide the mixture into two greased 6inch round cake tins and bake for 20-25 minutes until springy to the touch.
For one large cake place the mixture in a greased 20cm or 8inch cake tin and bake for approx. 50 minutes
For a tray bake place double the mixture in a greased 23cm x 30cm rectangular tin and bake for 35 – 45 minutes. If you want a slightly shallower bake then use one and a half times the mixture and bake for approx. 25 – 30 minutes. This is the one I use to make cakes such as the Peppa Pig one, Hello Kitty and others you can see here
For a loaf cake place the mixture into a small greased loaf tin and bake for 40 minutes. This is what I did to make this train cake.
So there you have it…the secret to amazing gluten-free cakes (sugar syrup) AND a huge number of variations to make any size and shape cake you could wish for! Have fun and let me know how you get on. Some photos would be good!!
This is what one of my readers said about this recipe:
@freefromfairy I made this for my 3yr old's party using your amazing recipe! Thank you!! https://t.co/Jr6JsHuT4j pic.twitter.com/7wlxVj0lcY

— Abi Maclannan (@_abimac) October 8, 2014

And a photo from Carly who made a lemon version…