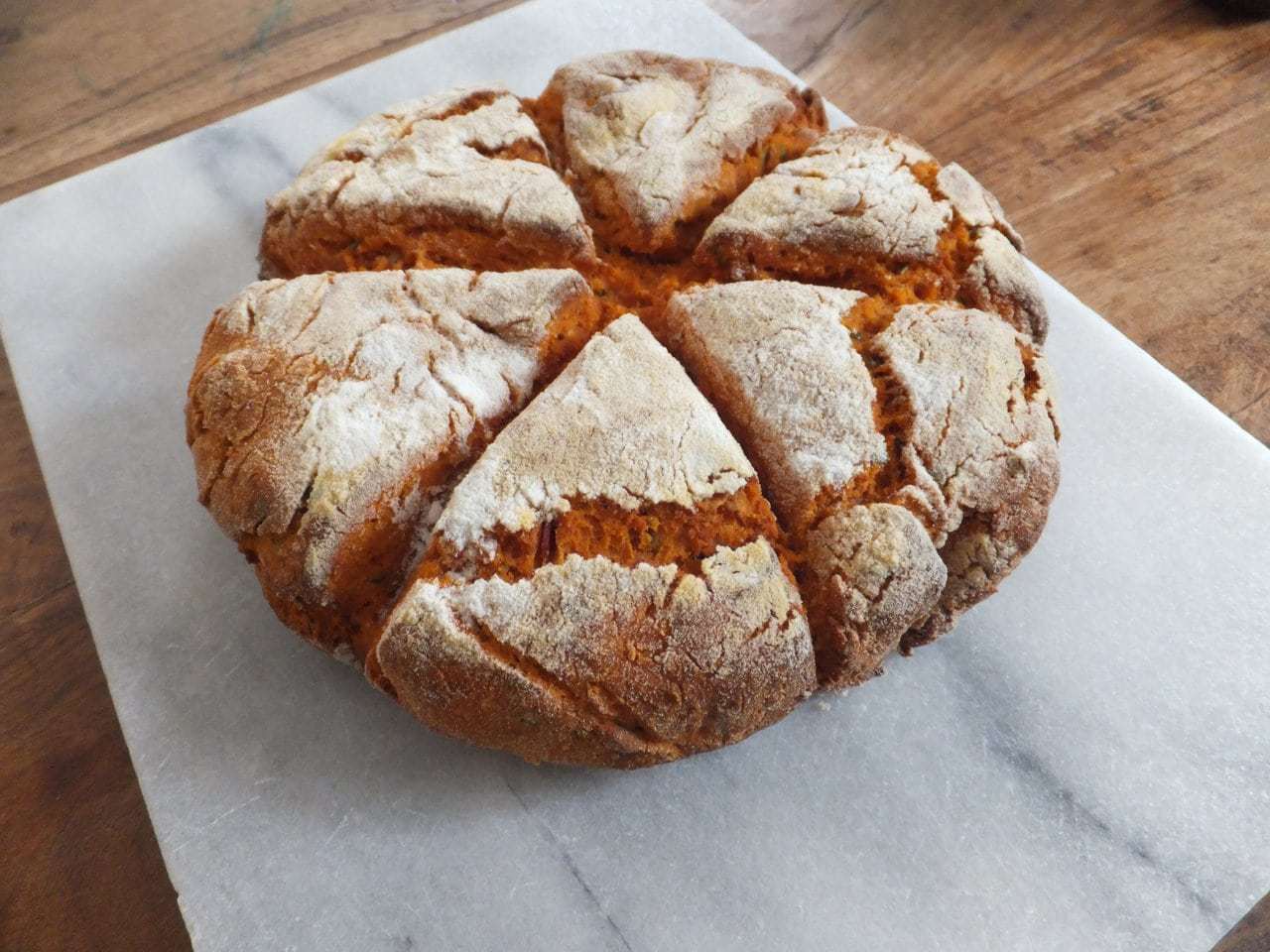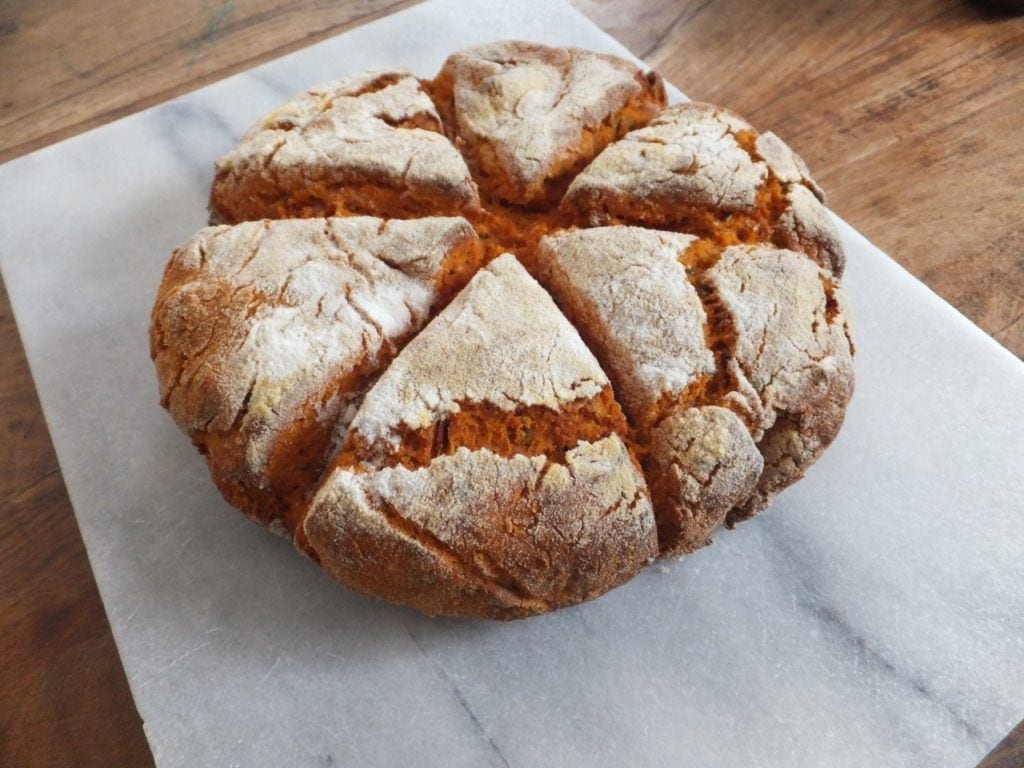 My daughter has another birthday party to go to after school today.  A bowling party this time and I am told that they can do gluten-free food for her.  BUT, do I really trust them??  Last time she went to a party there they gave her a plate of meat…chicken drumsticks, chicken thighs, burger and ribs.  Mmmm…now I don't know about your children, but mine do not like meat on bones…in fact a plate of meat and nothing else does not really do much for them!
As the party is over tea time and she won't be back until bed time I decided to set about this morning to make something she could have before going that would be nutritious and healthy in case she didn't eat anything else!  I have of course also made some gluten-free and dairy-free cupcakes for her to take since she won't be able to eat any birthday cake!
Anyway, what I decided to try was some savoury scones but without being able to add cheese, how was I going to be able to get protein into her??  Well, I decided to use some gram flour and add some salami.  With tomato for the vegetable I thought that this would at least give her some goodness!  So here it is…my gluten-free, dairy-free, egg-free, soy-free, nut-free savoury tomato and herb scones!  Give them a go…they are lovely and soft in the middle and make a nice change for lunch.  They would be great with soup too!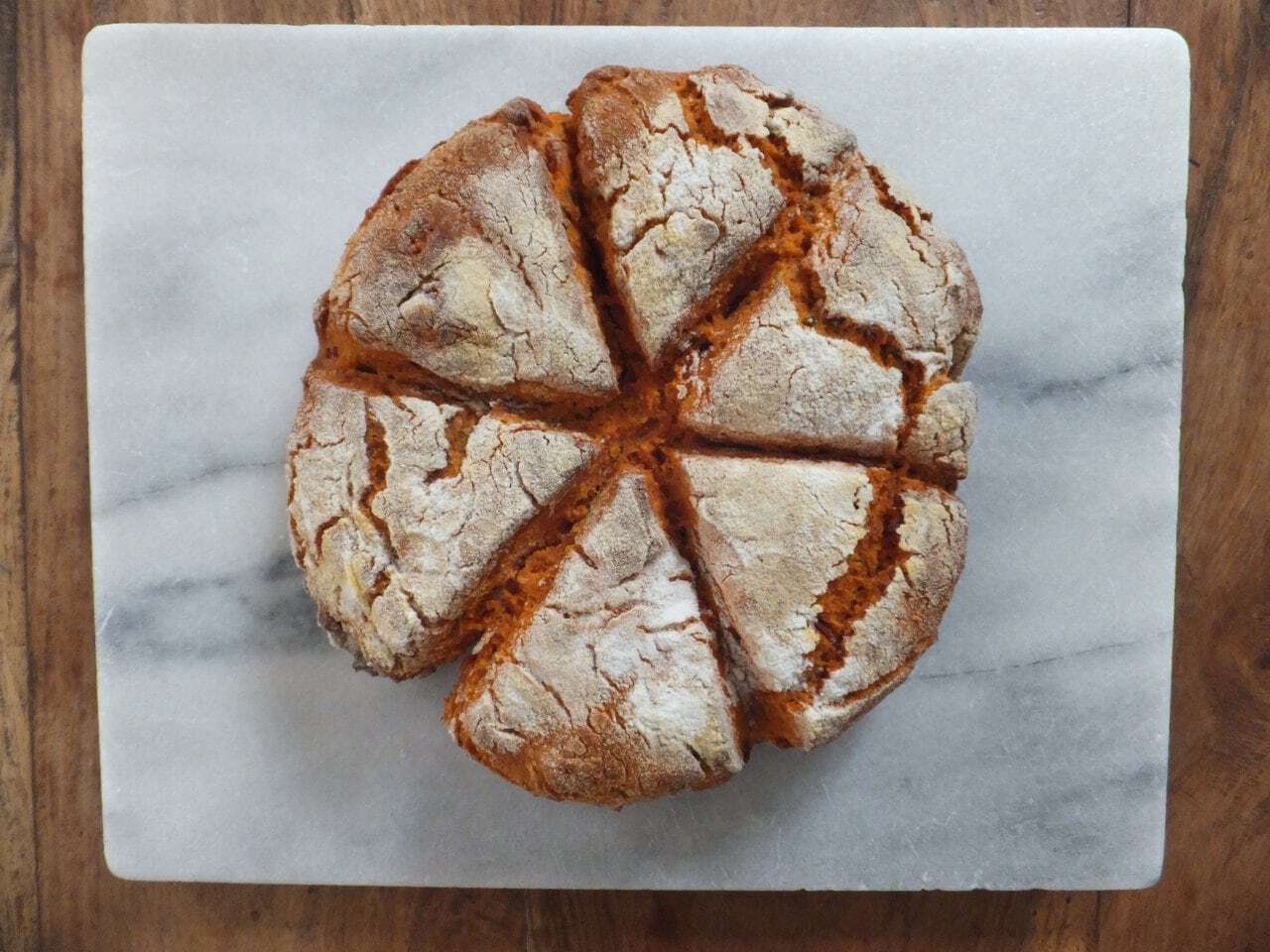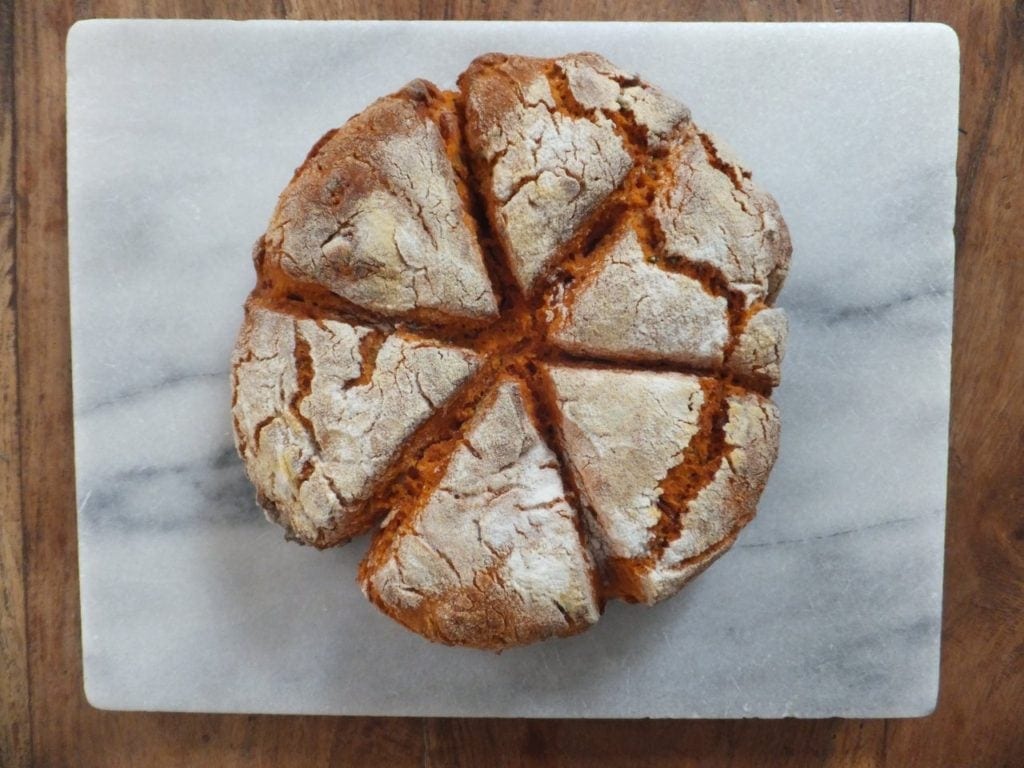 Makes 2 6 inch rounds that cut into 6 triangles each.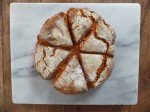 Savoury tomato and herb scones
gluten-free, dairy-free, egg-free, nut-free, soya-free
Ingredients
300

g

gluten-free self-raising flour -

I use Doves Farm

100

g

gram flour

50

g

Orgran gluten substitute.

-

If you don't have gluten substitute use 50g more flour and add 4tsp xanthan gum and 1tsp bicarbonate of soda

2

tsp

baking powder

450

ml

tomato passata or a tin of chopped tomatoes if you want 'bits'!

1

tsp

cider vinegar

80

ml

virgin or extra virgin olive oil

2

tsp

dried rosemary

2

tsp

dried basil

Ground pepper

optional 40g salami, ham or other such meat
Instructions
Pre-heat the oven to 220 degrees or 200 degrees fan oven and add two baking sheets

Place the dry ingredients, along with the salami or ham if using, into a large bowl

Mix the 'wet' ingredients and herbs in a mixing jug

Make a hole in the middle of the dry ingredients, add the wet ingredients and mix quickly until just incorporated. Do not overmix

Liberally flour a work surface and put half the mixture on top. Add more flour to the top of the mixture and bring together into an approximate 6 inch circle, about 1 inch deep. Over working will make the scones tough

Repeat with the rest of the dough

Score the top of each circle with a floured knife to make 6 pieces. Make sure you don't cut all the way to the bottom of the dough...just half way

Place on the pre-heated baking trays and bake for approx. 20 minutes until golden
23/09/13 – I made a different version of this today using plain flour as I had no self-raising!  I also added cheese.  This is what I used, and I followed the same method, above:
250g gluten-free plain flour
100g white teff flour (for its high protein, calcium, iron and fibre content and ability to control blood sugar levels)
100g gram flour (high protein, folate, iron, magnesium and phosphorus)
2tbsp baking powder
4tsp xanthan gum
1tsp bicarbonate of soda
4tsp dried herbs of choice
50g mature cheddar cheese, grated
450ml tomato passata
50ml organic virgin rapeseed oil
1tsp cider vinegar
Let me know what you think of the recipe.  I would love to hear what your favourite savoury scone recipe is!
I shared this with: