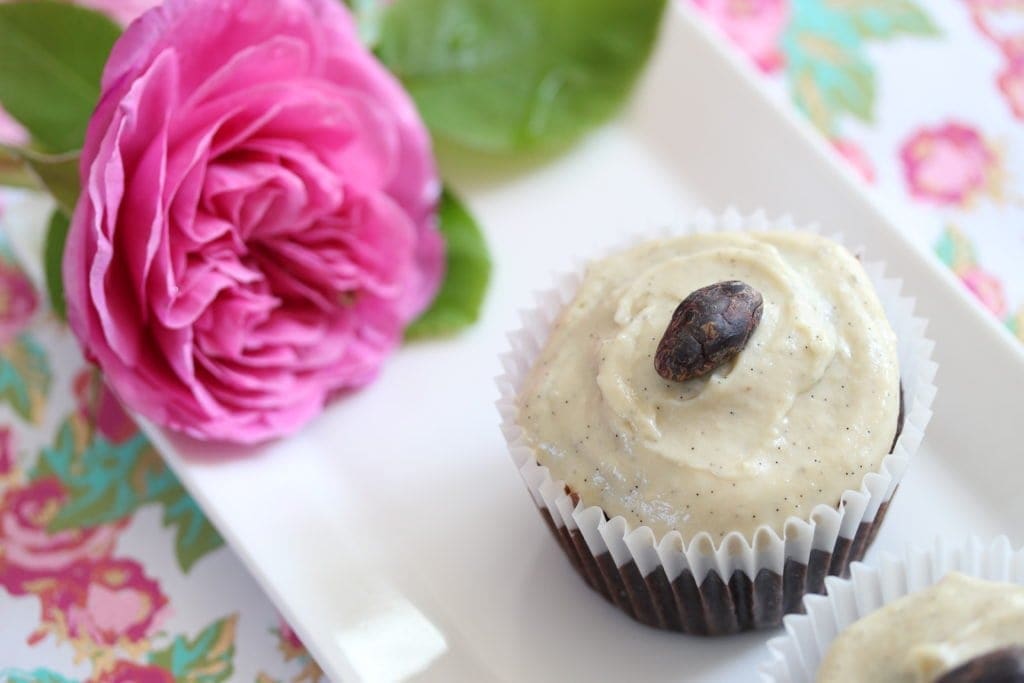 I decided to adapt a recipe today that I had never made before and as it was a success I thought I would post it straight away! Especially as my daughter said it was the best cake she had ever eaten! Now that is high praise! It is a heavy, fudgey cake…don't expect light and airy…makes it even more devilish.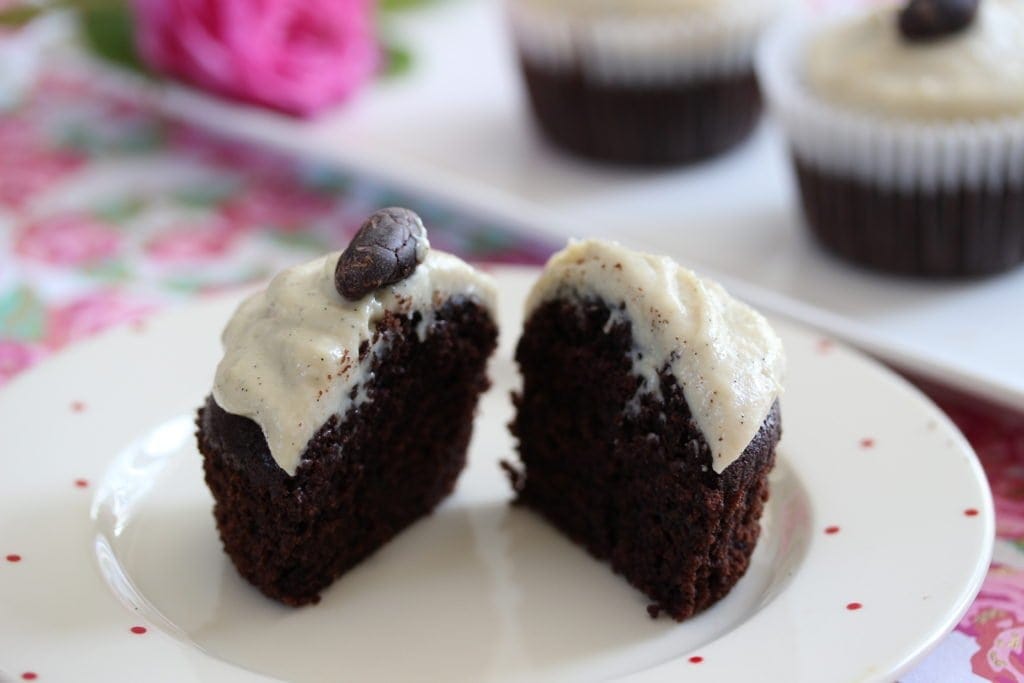 Update – June 2016 – I made this recipe with a dairy-free icing made with cashew nuts, and with coconut oil in the cakes rather than butter or margarine. I will post that recipe soon (but it's what the photographs show)…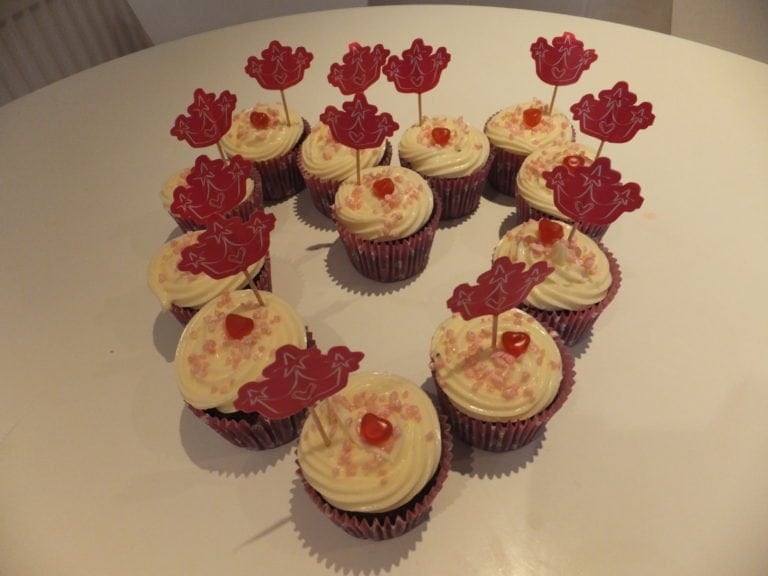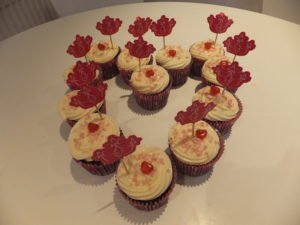 Gluten-Free Devilish Chocolate Cupcakes
Gluten-free, Nut-free, Soya-free
Ingredients
Cakes:

50

g

cocoa powder

3

large eggs

1

tsp

vanilla or 1/4 tsp almond extract

175

g

plain gluten free flour - I use my wholegrain blend

½

tsp

bicarbonate of soda

150

g

caster sugar

175

g

unsalted butter

-

softened or dairy-free margarine

Icing:

400

g

icing sugar

-

sifted

200

g

Philidelphia cream cheese

70

g

butter

-

softened
Instructions
Place the cocoa powder in a small bowl with 175ml hot water and whisk until well mixed. Set aside to cool.

Combine the dry ingredients in a large bowl.

Add the softened butter, eggs and vanilla or almond extract to the cocoa powder mix and whisk again to combine (using a hand-held electric whisk or mixer).

Slowly add the cocoa mix to the dry ingredients whisking well after each addition. Don't worry, the mix is very liquid...it is right! It might also separate. Don't worry!

Pour the mixture into large cupcake cases...it makes approx. 12

Place in a pre-heated oven at 180 degrees for 20 minutes

While the cakes are cooking prepare the icing by placing the cold cream cheese into a large bowl (pour out any excess liquid before doing so) with the softened butter and icing sugar. Carefully and slowly combine the ingredients with a metal spoon until the icing sugar has combined with the cheese and butter. Whisk the mixture for approx. 30 seconds (don't over do it because it will go runny) until nice and smooth. Set aside until the cakes are cold, then spread or pipe as you wish!