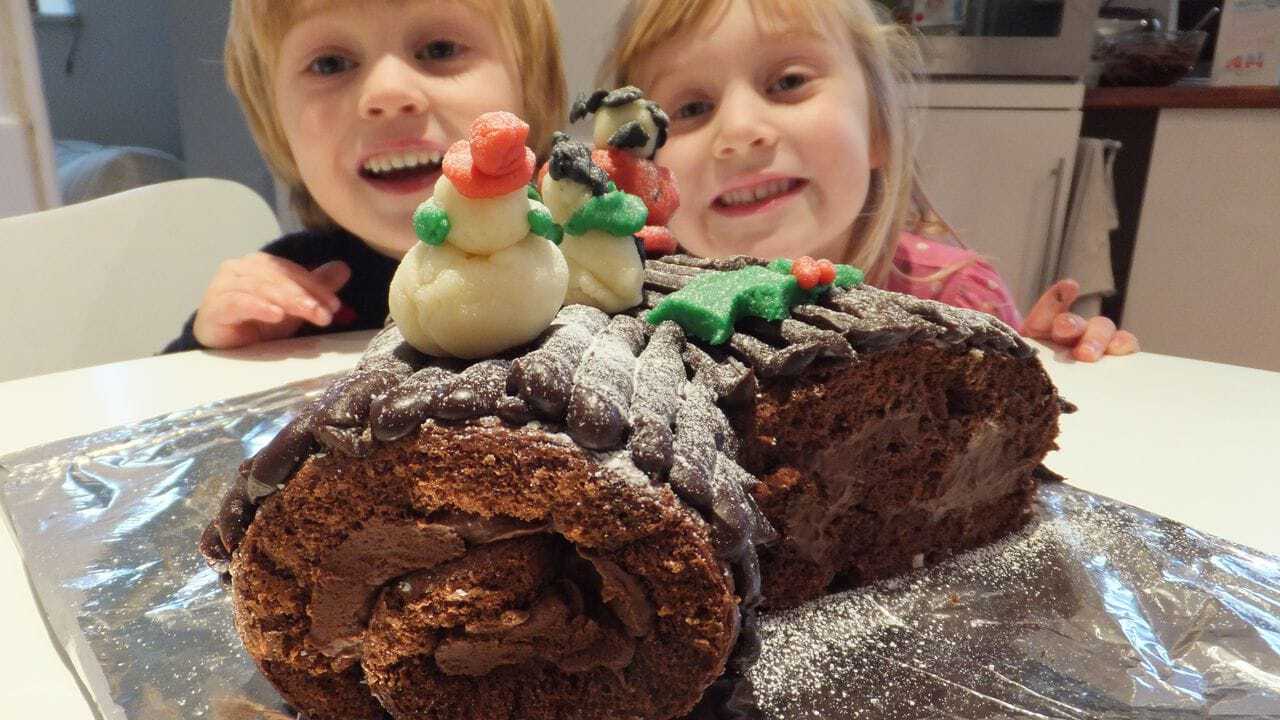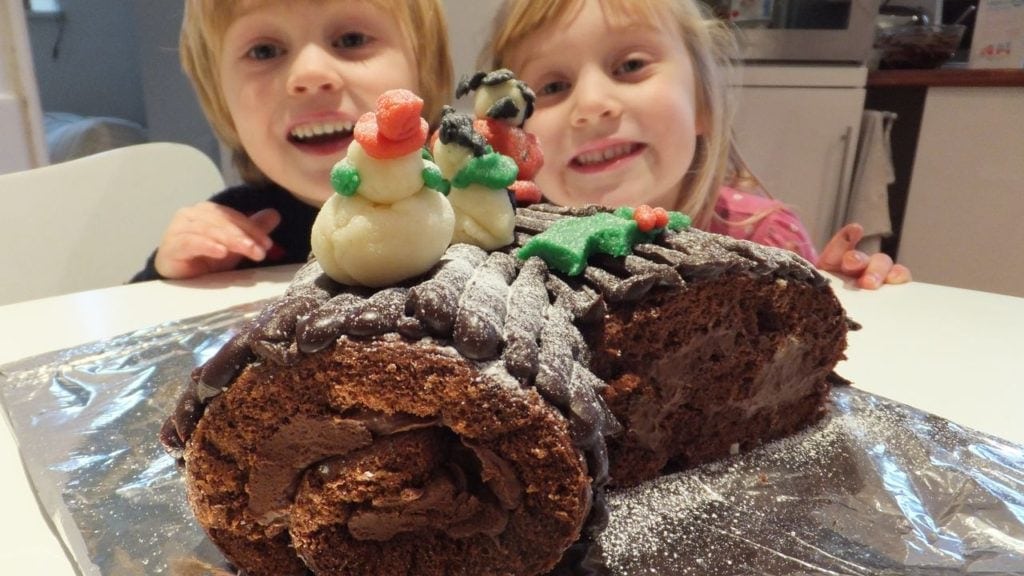 I thought it was about time that I experimented with a yule log.  The kids do not like Christmas cake so I decided to make this as our special cake this year.  If you are a bit scared about rolling up a cake don't let it put you off making this.  My cake didn't roll properly, and it broke in three places – but you will be covering it with chocolate icing so it doesn't matter (the next year – picture above, it was much better)!
I followed Mary Berry's recipe for the cake which you can find here.  Whilst the cake was still hot I turned it onto another piece of baking paper and rolled it. The key is doing this while hot!
The recipe for the icing and filling is below.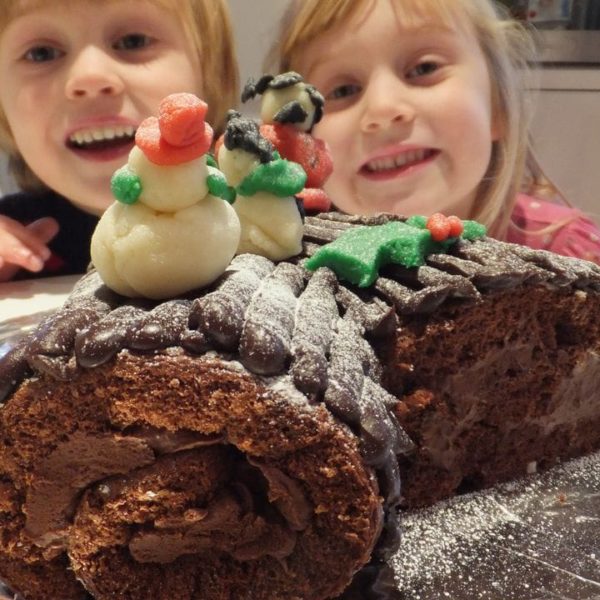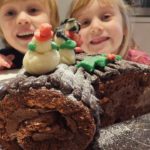 Best gluten-free yule log
Gluten-free
Ingredients
100

g

plain

70% chocolate, melted with

150

g

milk chocolate

100

g

double cream

100

g

icing sugar

sifted
Method
Melt the chocolate

Add the cream to the chocolate and stir till combined

Add the icing sugar to the cream mix and beat till creamy

Unroll the cooled cake and spread icing on it before rolling up again.

Pipe the remaining icing onto the top to look like bark

To serve sprinkle with icing sugar.