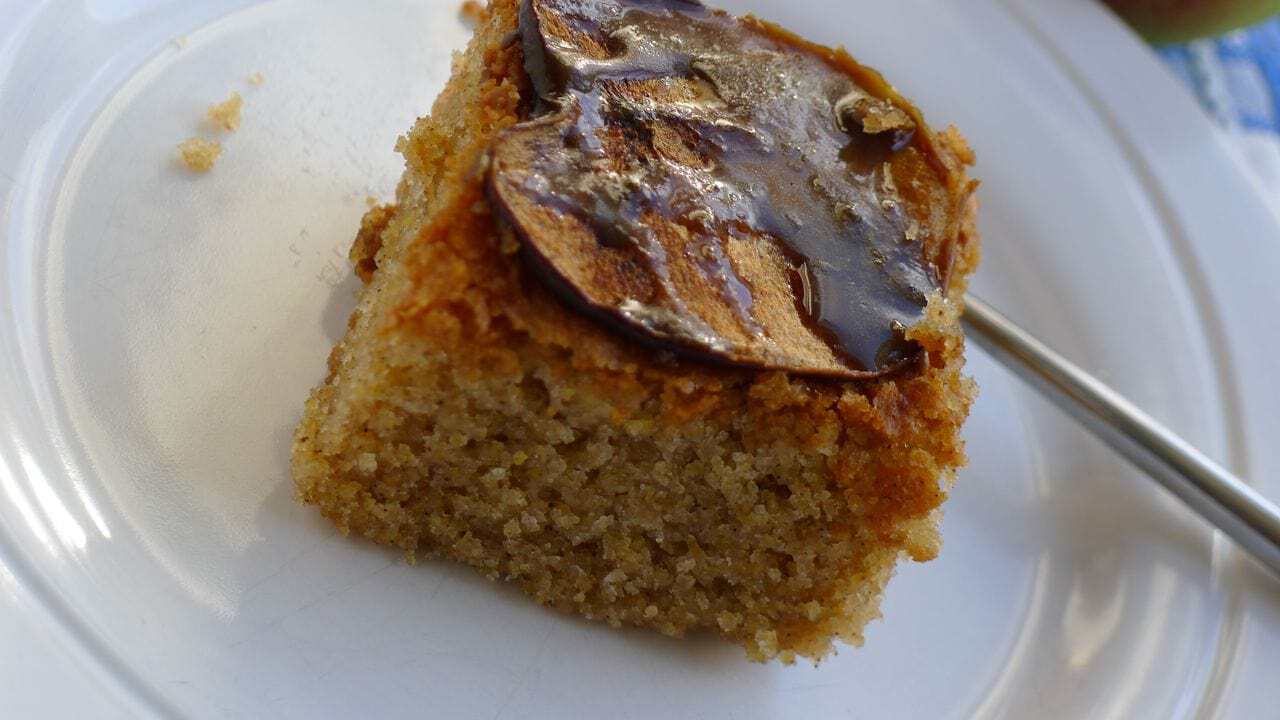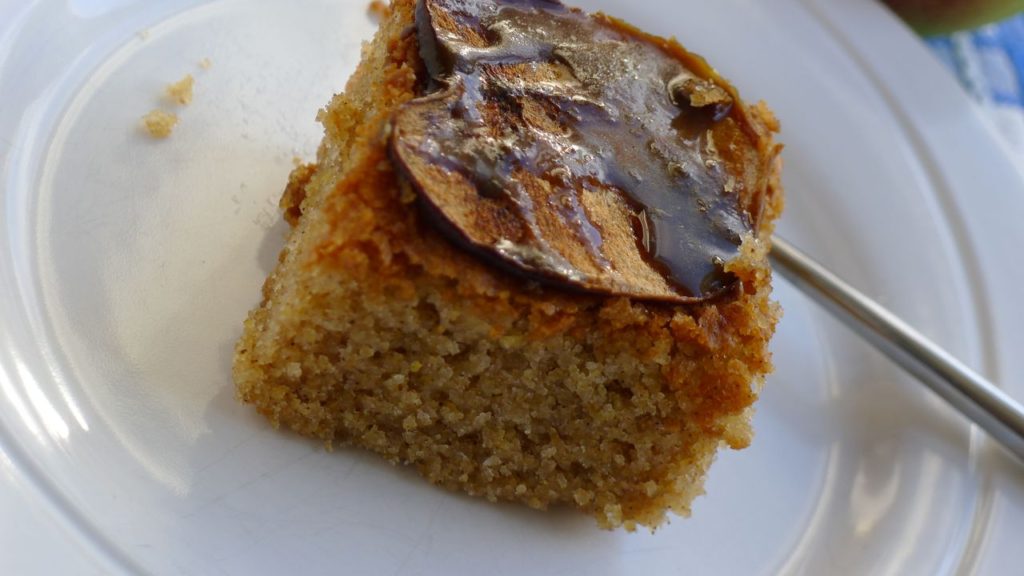 Sometimes I wish that I had the ability to ignore everything else in the world and live in my own little bubble.
I do pretty well on the whole.  Since studying to become an NLP Practitioner a few years ago I am more able than I used to be.  Step one was to stop watching the news.  How often do you hear about all the wonderful and amazing things that are going on in the world on the news?  If all you hear, all the time, is negative scary stuff, you can easily become negative and scared in my opinion!
Anyway, when it comes to the arsenic in rice issue I do wish I could ignore it, but I can't and it continues to worry me.  It is so tricky to feed Roo, and therefore the rest of us, and minimise our rice intake.  I have done a lot to minimise it, but it cannot be avoided altogether when rice flour makes up so much of our foods.
This cake is an attempt to cut down on the amount of gluten-free flour (containing rice) and increase the amount of non-rice containing alternatives.  Over the coming months I am going to be working on my own flour blend that does not contain rice flour and that will hopefully work as well as the Doves Farm one that I use most of the time now in my baking.  This kind of goes against my usual philosophy of not having complicated ingredients but for me it feels right to try to cut back the rice even more.
In the meantime, this contains ingredients that you can easily get in the supermarket and it got the all round thumbs up last night when it was presented for pudding.  I'm afraid this one isn't dairy-free but I am sure you could substitute dairy-free yoghurt for the plain yoghurt that I used.
It is all measured in cups (where I used a small cup in the cupboard, not an American cup), and provided you use the same cup all the way through you should be fine.  The reason I did this is because the batteries had run out in my scales (again!!!!).
This is the perfect bonfire night treat but if you want something a little more sticky and naughty try out my sticky toffee pudding.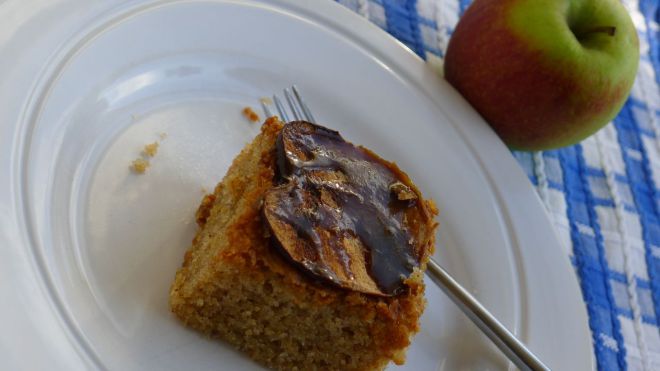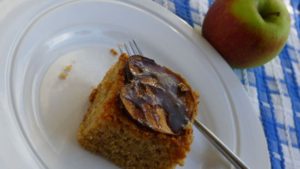 Spiced Toffee Apple Traybake
Gluten-Free, Soya-Free, could be Dairy-Free
Ingredients
For the cake:

1

cup

gluten-free SR flour

1

cup

ground almonds

1

cup

polenta

2

cups

sugar

1

cup

vegetable oil

-

check soya free if important

1

cup

plain full fat yoghurt

3

eggs

1

tsp

vanilla extract

1

tsp

ground ginger

2

tsp

ground allspice

1

tsp

ground cinnamon

2

tsp

baking powder

-

gluten-free

2

eating apples

-

finely sliced, pips and stem removed

For the sauce:

1

tbsp

virgin coconut oil

3

tbsp

dark brown sugar

optional 1/2-1tsp treacle

1

tsp

water
Instructions
Pre-heat the oven to 180 degrees, 160 degree fan oven.

Place the flours, sugar, spices and baking powder in a large bowl and mix to combine.

Add the oil, eggs, yoghurt and vanilla extract and mix well with a large spoon until combined.

Place the finely sliced apples onto a non-stick baking tray, spreading them out well.

Pour the cake batter into a greased tray approx. 20cm X 30cm in size and smooth over the top.

Put both the cake mix and the apples into the pre-heated oven.

After 30-35 minutes check the cake. When it is done it should be firm to touch, golden on top and a skewer should come out clean.

Leave the apples in the oven for a further 5-10 minutes until they are starting to brown and crisp.

Whilst the cake is cooling prepare the toffee sauce.

Place the sugar, coconut oil and water (and treacle if using...this gives it a rich, deep flavour) into a small saucepan and heat over a low heat, stirring until the sugar dissolves.

Allow the sauce to boil for approx. 5 minutes to produce a thick sauce, but one that can still be poured. If it is too thick add a splash of water and mix to combine.

When the cake has cooled a little, cut into slices, place the apple pieces on top and drizzle with the toffee sauce.

This was lovely served warm with greek yoghut to cut through the sweetness!