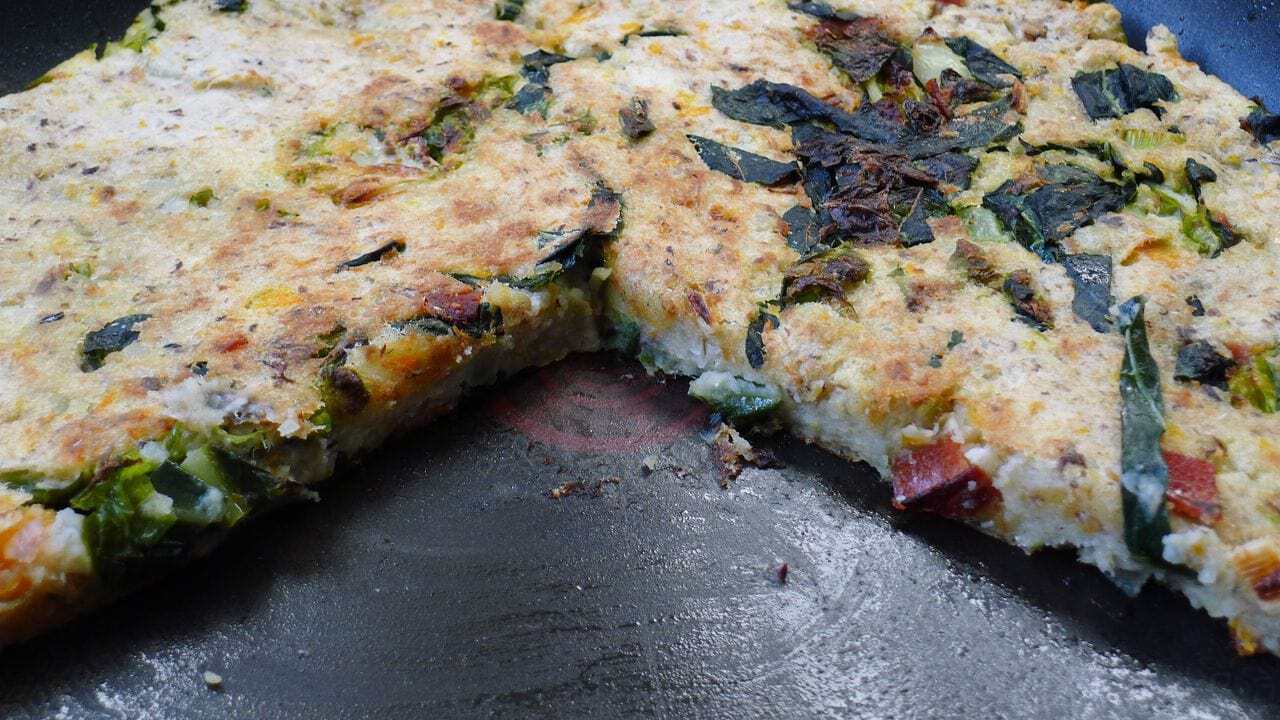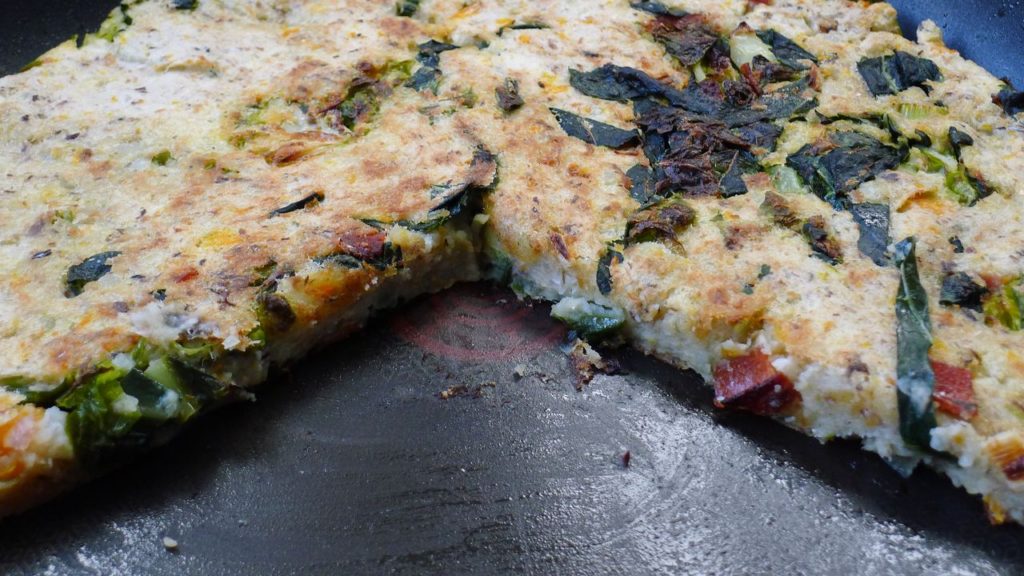 As is often the case these days, I open the fridge to an array of leftovers and vegetables past their best, upon which dinner has to be conjured (yes I do feel like a magician quite often!).  This week was no exception when I found some mashed potato lurking at the back of the fridge!
That got me routing around the salad drawer looking for inspiration.
When I found spring greens and a few sad-looking spring onions it was decided!  Bubble and squeak it would be…with a few twists to make it super charged on the nutrition front!
Along with said vegetables I added some pepperoni that needed using up, an egg and a tin of sardines.
Please don't leave me now I have said the 's' word!  Really.  You have to believe me when I tell you that they might look yucky but they do provide delicious taste, particularly when teamed with something spicy like pepperoni (and just think about all the amazing nutrients, not to mention the omega 3 that is going to make you super brainy!).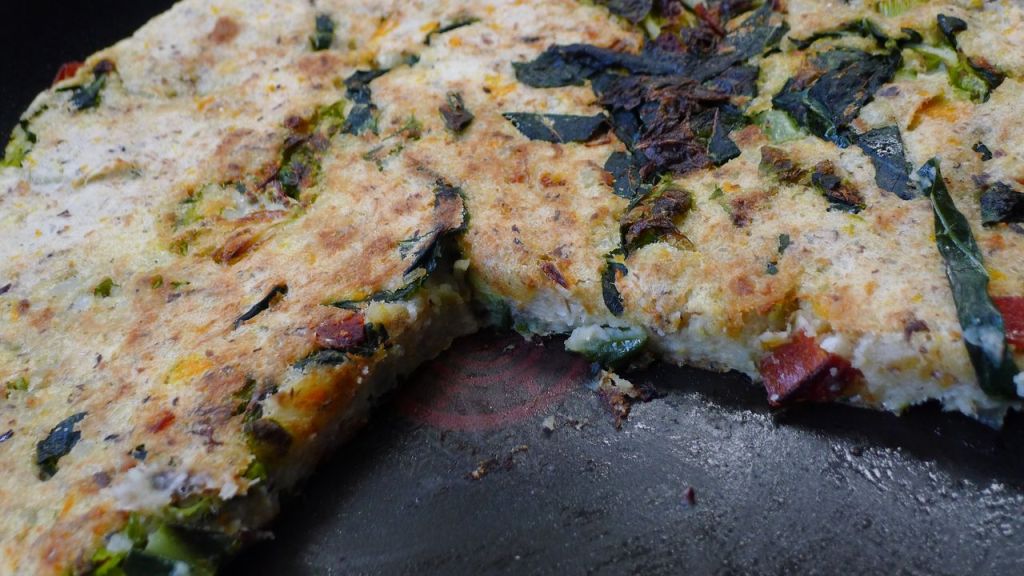 This is a perfect meal for those nights when you don't want much washing up to contend with!  Cooked in just one pan it gets a big tick from me…and got big smiles from everyone around the table!  It is also super cheap.
If you are cooking this for adults and no kids then you might like to add some finely chopped chilli…instead I just added some tabasco to the top of mine before eating!
Oh and make sure you use a frying pan that can be put under the grill since the top needs grilling…unless you are feeling very adventurous and like the idea of trying to turn it over in the pan (frankly, that registers as too tricky in my kitchen!).
What is your favourite way of using up leftovers?  Let me know in the comments section below! I love hearing your ideas.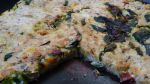 Super Charged Bubble and Squeak
Gluten-free, Dairy-free, Nut-free, Soya-free, Yeast-free
Ingredients
500g

cold mash with optional 1tsp wholegrain mustard stirred through

4

spring onions

-

whites and greens, roughly chopped

1

clove

garlic

-

finely chopped or crushed

4 - 5

large leaves spring greens

-

finely shredded

6

slices

ready-sliced pepperoni

-

check ingredients carefully, sliced into strips

1

egg

-

whisked

1

tin sardines in olive oil

optional chilli, finely chopped

Seasoning to taste

-

avoid salt if for kids

oil for frying
Instructions
Place the chopped spring greens along with the oil into a large frying pan over a low heat.

Cook, stirring occationally until the greens are soft.

Add the spring onions, garlic and pepperoni and cook for a further 5 minutes or so, until the onion is soft.

Whilst the vegetables are cooking mix the egg into the mash along with the drained tin of sardines. Mix well to ensure everything is evenly distributed, then season and stir again.

Add the mash mix to the frying pan and give everything a stir.

Once mixed, push the mixture firmly into the pan and cook for 5-10 minutes until you see a nice brown colour on the bottom (just lift up an edge). Meanwhile pre-heat your grill on high.

Once brown on the bottom, drizzle a little oil on the top and place under a hot grill. Cook for a further 5 - 10 minutes until lovely and brown.

Serve sliced into pieces with vegetables of your choice!