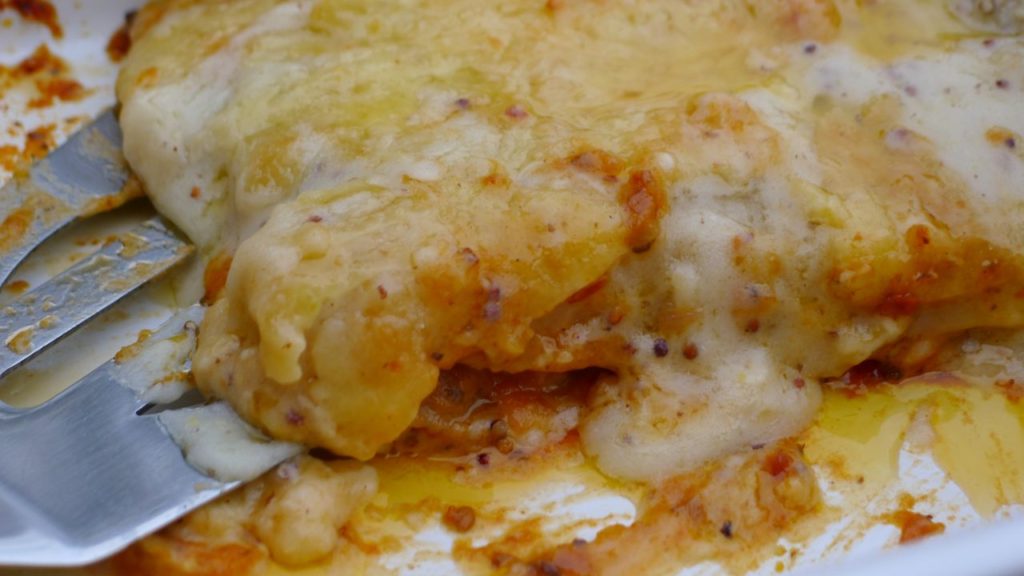 It was Friday afternoon and I had no idea what was going to be for tea!  Sound familiar?
Normally I am fairly organised and try to meal plan for the week before doing my online shop.  Some weeks I fail.  There you have it, nobody can be perfect all of the time!
Last week was partly planned and mainly winged.  This week looks like it is shaping up to be winged since I am off out tonight when I should be planning food to buy tomorrow!  Hey ho, I have a better offer from my lovely craft friends and I figure needle felting and a chat would be a lot more fun than menu planning!
So, this is a meal that can be 'thrown' together if you are having a week of no planning!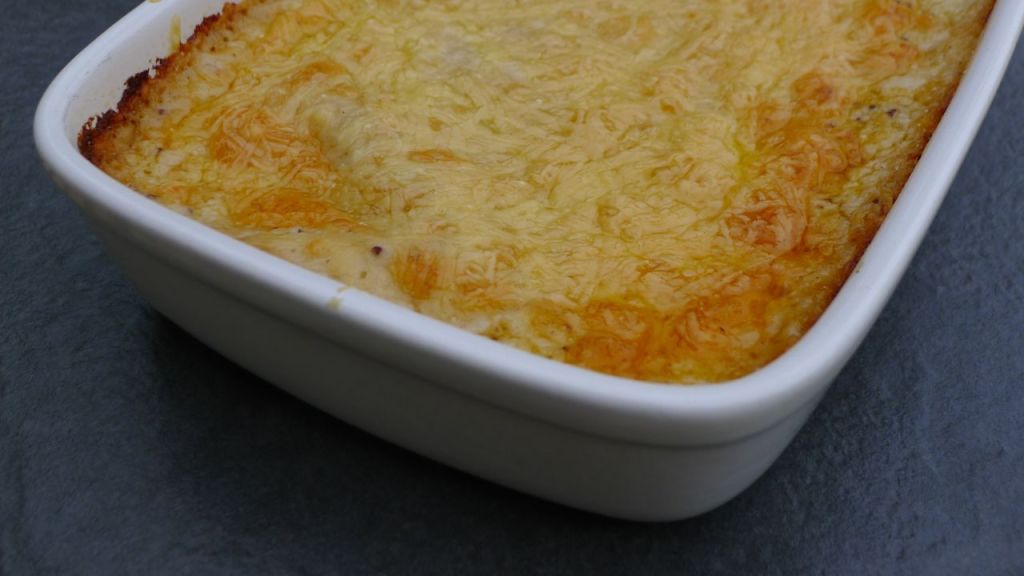 The vegetables I used were those that were in the fridge looking sad and in need of using.
Use what you have!  And if you don't have chorizo or want to make this vegetarian then use some butter beans instead.  They make a lovely creamy sauce with added protein…all important in this house when Roo won't eat cheese or anything resembling a cheese sauce even if it is dairy-free!
So, hopefully you will see, this little number is pretty adaptable!  I make if for Roo without the white sauce (her preference) or cheese on top.  Make it to suit your family!  And hey, why not go crazy and make it with 'normal' pasta if you can eat it!!!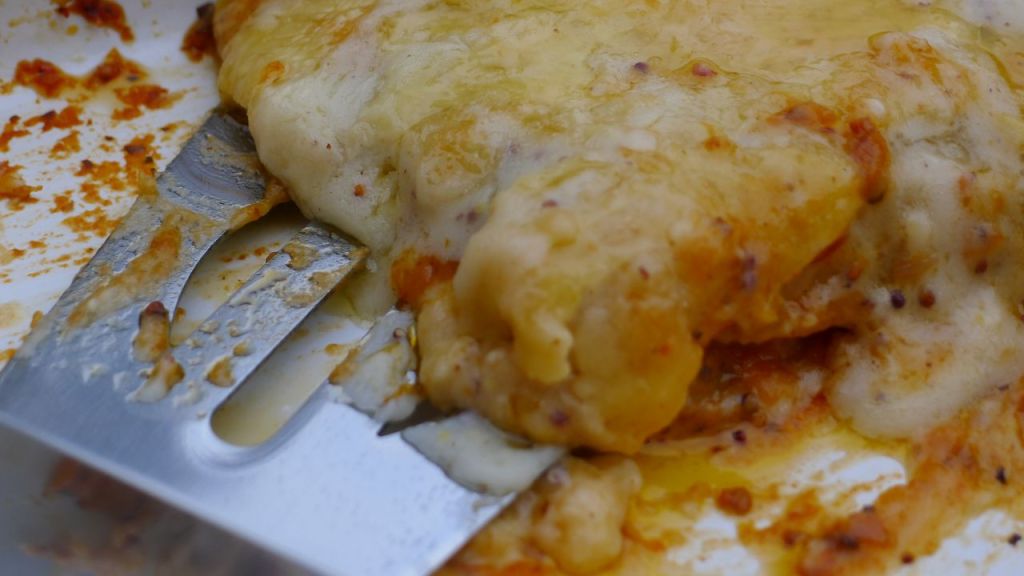 This was declared the 'best lasagna you have ever made'.  So, if you make it, let me know what you think!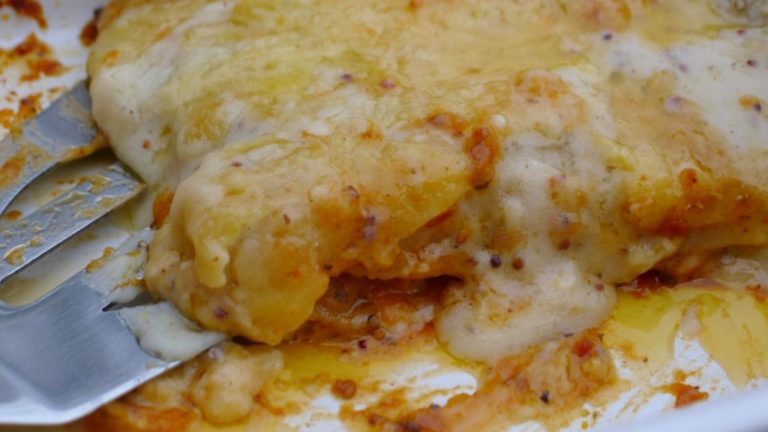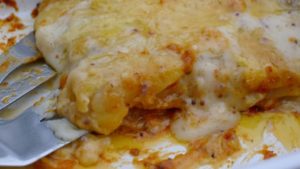 Butternut Squash & Chorizo Lasagna
Gluten-free, Egg-free, Nut-free, Soya-free (can be Dairy-free)
Ingredients
For the 'red' sauce:

1

small onion

-

roughly chopped

Handful of mushrooms

-

roughly chopped

1

pepper

-

roughly chopped

1/2

butternut squash

-

roughly chopped

8

slices

ready-sliced chorizo

-

roughly chopped (or 1 tin of butterbeans)

1

tin chopped or whole tomatoes

4

sundried tomatoes

-

optional although make a nice rich sauce

Approx. 5 gluten-free lasagna sheets

For the 'white' sauce:

75

g

butter or margarine

75

g

plain gluten-free flour

700

ml

milk

-

dairy or dairy-free such as almond milk

1 - 2

tsp

wholegrain mustard

-

check it is gluten-free

For the top:

100

g

mature cheddar cheese

-

grated (optional, or could use dairy-free)
Instructions
Place the onion, mushrooms, pepper, squash and chorizo into a roasting tin and roast at 180 degrees (160 degree fan oven) for approx. 25 minutes or until the vegetables are soft. If you are not using the chorizo drizzle with some oil.

Once cooked, put the vegetable mixture into a food processor along with the tin of tomatoes and sundried tomatoes and whizz together until you have a smooth sauce (I do this to prevent the kids 'finding' vegetables that they don't like!). Season to taste. If you do not want to use chorizo add your drained butter beans to the sauce at this stage.

Once the vegetables are cooked turn the oven up to 200 degrees or 180 degree for a fan oven.

Whilst the vegetables are cooking make the white sauce:

Melt the butter or margarine in a medium sized pan over a medium heat.

Add the flour and stir for approx. 1 minute.

Slowly add the milk, using a whisk to stop any lumps from forming. Take it off the heat if you need to in order to beat out any pesky lumps!

Once all the milk is added, allow it to come to the boil then remove from the heat and add the mustard and seasoning.

Finally take your baking dish. This will need to be approx. 30cm by 20cm and have shallow sides.

Place half the tomato mixture in the bottom of your dish and spread evenly.

Place your lasagna sheets on top without them overlapping (you will probably need to break some to do this!).

Top with half the white sauce then repeat the process finishing with the white sauce.

If you are not dairy free then sprinkle with the cheese (or use dairy-free cheese) and bake in your pre-heated oven for 30-40 minutes until the pasta is cooked and the top is golden.

If you are not adding the cheese then make sure you cover the dish with foil for the whole cooking time or the lasagna will dry out.