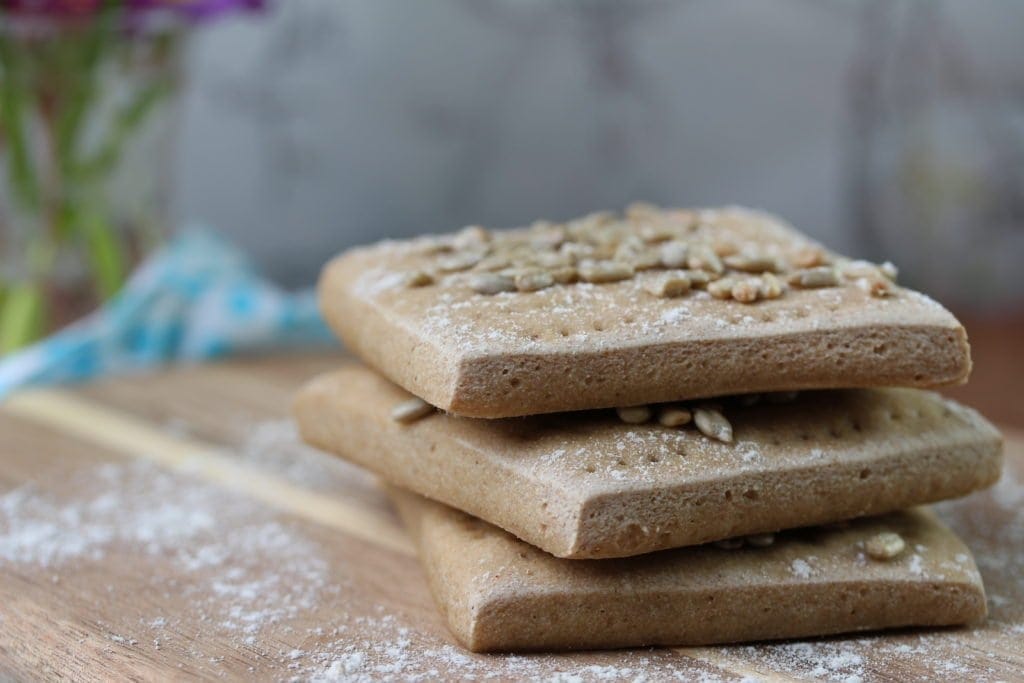 Many of you will know that I've got a bee in my bonnet…
The ever increasing ingredients lists in free from foods sends my scientific brain into overdrive. I can't just read them anymore and let them go; I have a burning desire to know what they are.
So in case you're ever wondered what that growing army of ingredients is doing in your food, keep reading (and catch up at the bottom with the ingredients you've missed so far in this series).
This week I am looking at mono- and diglycerides of fatty acids.
Also know as E471, these lovely sounding things are chemically formed by a reaction between a triglyceride (from plant or animal origin – doesn't need to be specified on the label) and glycerol.
For many years the UK government has advised us against eating too many trans fats. These are created by adding hydrogen molecules to vegetable oils, changing the oil from a liquid to a solid. This allows the products they are added to to have a longer life whilst stabilising the flavour of the food.
Trans fats are known to raise cholesterol and therefore increase the chance of heart disease, stroke, liver dysfunction, Alzheimers and type 2 diabetes.
So what have trans fats got to do with mono- and diglycerides of fatty acids?
Well, since the FDA in America has banned trans fats, and the UK government has asked manufacturers to voluntarily reduce usage, manufacturers are looking at other options.
Mono- and diglycerides of fatty acids are classified as emulsifiers, rather than lipids. However, they contain trans-fatty acids which do not have to be declared as trans fats because they are used as emulsifiers.
They are found in a whole array of processed foods across the board, but I've noticed them popping up in gluten-free goods from bread to cakes, pastry products, ice creams, margarine and pancakes.
But what are they doing in my food I hear you cry?
Well, they are handy ingredients because they help oils/fats and water bind.
They can improve the consistency of foods, and in baked goods they are used to extend the shelf-life and improve texture.
How can you avoid mono- and diglycerides of fatty acids?
A simple way to avoid such ingredients is to make your own food from scratch. I know that's obvious and isn't always practical, but start by committing to making just one thing, rather than buying it.
If you want to learn how to make gluten-free bread you can join my online cookery course here. In it I teach how to make my wholegrain gluten free flour blend and gluten free bread mix along with a multitude of other breads like baguettes and rolls.
You could also check out my simple family, friendly recipes here or even have a one-to-one cookery class with me via video call.
Finally, if you're interested in making more wholesome gluten-free products check out my wholegrain gluten-free flour blends here.
Pin the post to read another time…