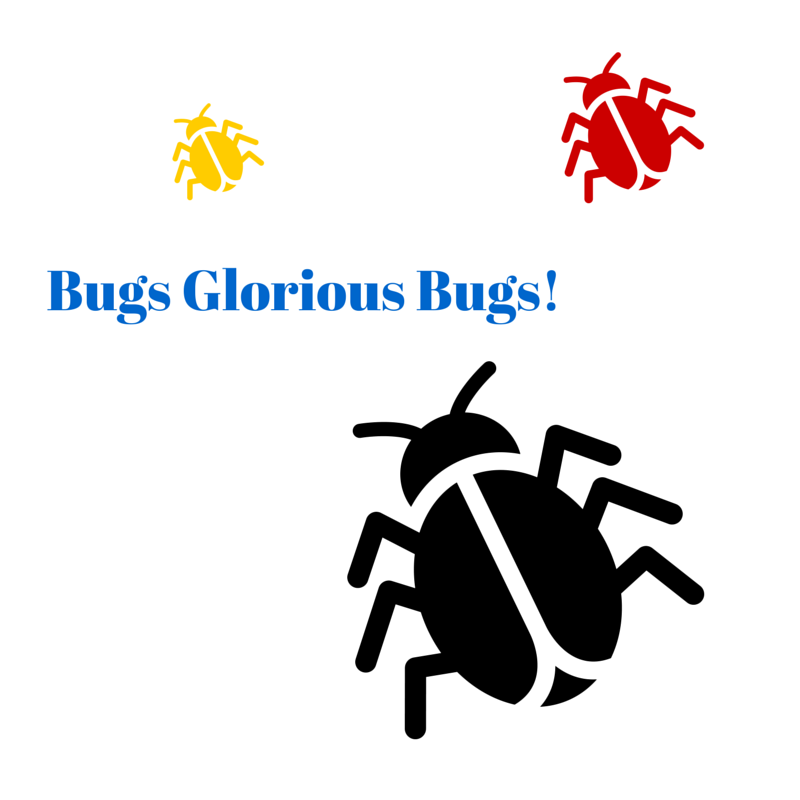 Bugs.
They are everywhere.
As I sit and write I have a bug infested child sitting next to me, giving me a running commentary about what is happening in Star Wars (he is feeling a little perkier this morning after running a 40+ temperature yesterday).
I never liked Star Wars.  Not even as a kid so being enthusiastic to his commentary is somewhat taxing!
It never ceases to amaze me what bugs the kids bring home; before becoming a parent I had no idea how many little critters there were in the world!
But some bugs are good!
The bugs in our gut.
Otherwise called our microbiota, consisting of 300 to 500 bacterial species made up of nearly 2 million genes.  The number of bacteria in the gut is approximately 10 times that of all the cells in the human body and the bacterial genome is much much greater than the human one!
And the significance of this you ask?  Well, I have read a lot on this subject over the years and I find it fascinating regarding allergies and autoimmune diseases.
Last year I watched a TV programme (Horizon) that outlined the potential link between allergies and an imbalanced gut microbiota.  It suggested that one of the reasons for the increase in allergies in the western world could be down to our lessened exposure to bacteria that form, in the very early years, our gut microbiota.
Use of antibiotics, assisted births, living in 'sealed houses', being outside less and other factors mean that the important exposure to a wide variety of bacteria may not occur. Having that variety of bacteria helps to 'set' the immune response correctly.  Without the correct make up of bacteria it is thought that the immune system may incorrectly respond to external (innocent) substances creating allergies.
In addition to this, recent research has suggested that changes to our intestinal bacteria (microbiota) are associated with autoimmune diseases, including coeliac disease.  One study showed that coeliacs with continuing symptoms despite being on a gluten-free diet, had a much narrower range of bacteria in their guts than those who were asymptomatic.  If you follow me on Twitter or Facebook you may have seen the link that I provided to further information yesterday.  If not you can find it here.
A separate study found a link between a particular strain of bacteria typically found in the human gut and a lower risk of developing coeliac disease.
So that leads me on to the subject of faecal transplant.  Stick with me on this!  Faecal transplantation involves the actual transfer of screened and filtered faecal material from a healthy donor into the gut of a patient who has previously been treated with antibiotics to clear their gut bacteria.  The transplant thereby replaces the patient's own gut bacteria with a healthy mix of donor gut bacteria.
It has successfully been used in the treatment of persistent C. Difficile infections and it has been suggested , along with probiotics and vitamin D as a possible therapy/treatment and/or preventative measure against coeliac disease.  Why probiotics and vitamin D?  Well certain gut bacteria seem to increase the immune response to gluten which may contribute to the onset of coeliac disease.  It is thought that Vitamin D may reduce or eliminate this enhanced gluten response, and, therefore, vitamin D deficiency may be a factor in the onset of coeliac disease.  You can read more about this here.
I believe we are just starting to scratch the surface on this topic.  I foresee a huge advance in our understanding in the next few years…and you never know…some new and exciting 'cures' for allergies, and hopefully coeliac disease.  How would you feel if that involved a faecal transplant?!
So while you sit, like me, cursing the bugs that your kids bring home, spare a thought for the amazing bugs we have in our guts that may just hold the key to our future health…
I shared this with: