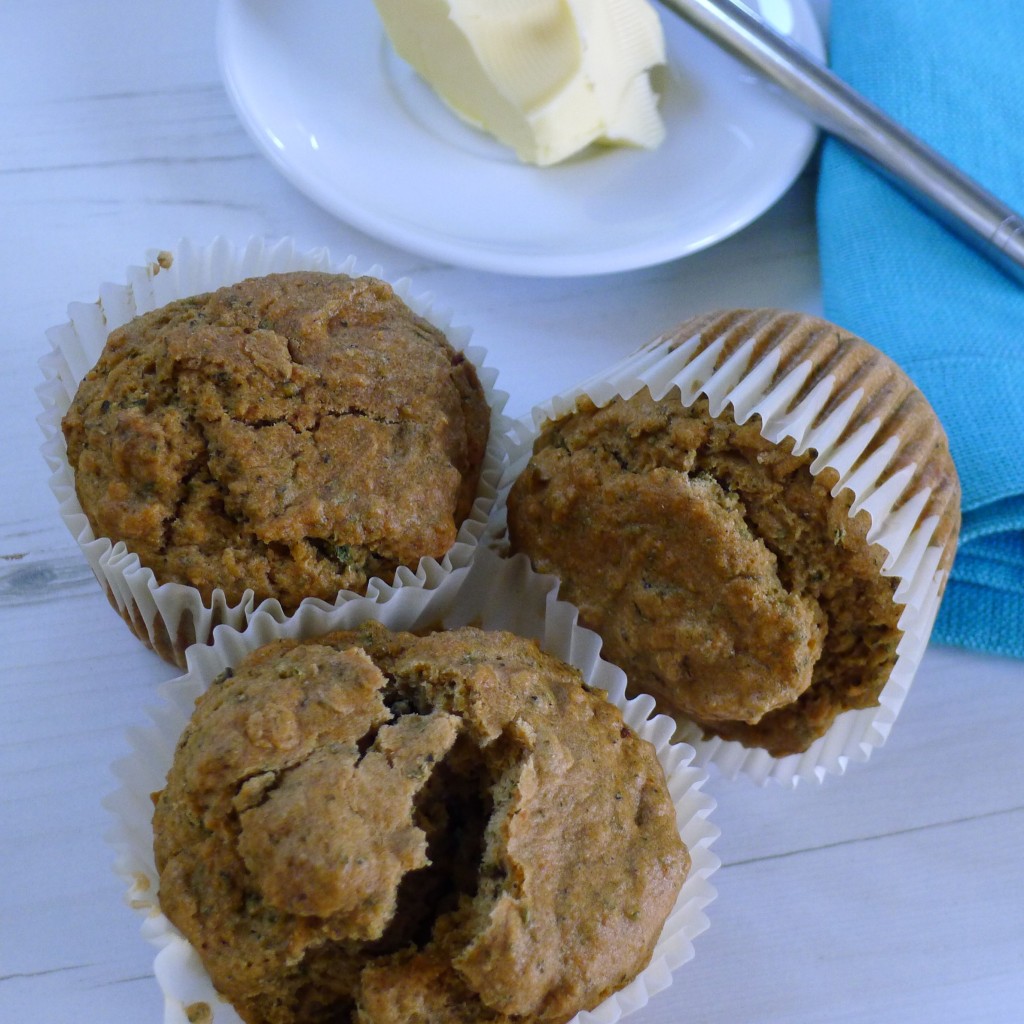 Today I had a lucky escape!
After a barely-awake shower I stumbled down the stairs, turning on the living room light as I dragged myself to the kitchen to make breakfast.
Immediately I was chastised by Roo and Pickle…
"Don't put the light on! We're having a disco!" they screamed as they emerged from the toy cupboard with the neccessary disco lights (the Playmobil ambulance and fire engine)!
It felt as though I was entering ground hog day, after being subjected to similar a few days ago.
Something happened though. I am not sure what it was, but instead of having a disco lasting all morning until school (that is a very very long time when you are not a morning person I can tell you!), it only lasted 5 minutes before they turned into gerbils and began giving birth (yes, welcome to my world!).
Anyway, anything is preferable to the disco (rave)!
So, it is with relative calm that I share this recipe! Bear with me on it. I know you are not big fans of sardines but you really really should give them a go!
Almost everything I have put in these muffins is there to boost the nutritional punch you get from the food you eat…it is also there to help build Roo's tooth enamel which you may know she has problems with due to her coeliac disease.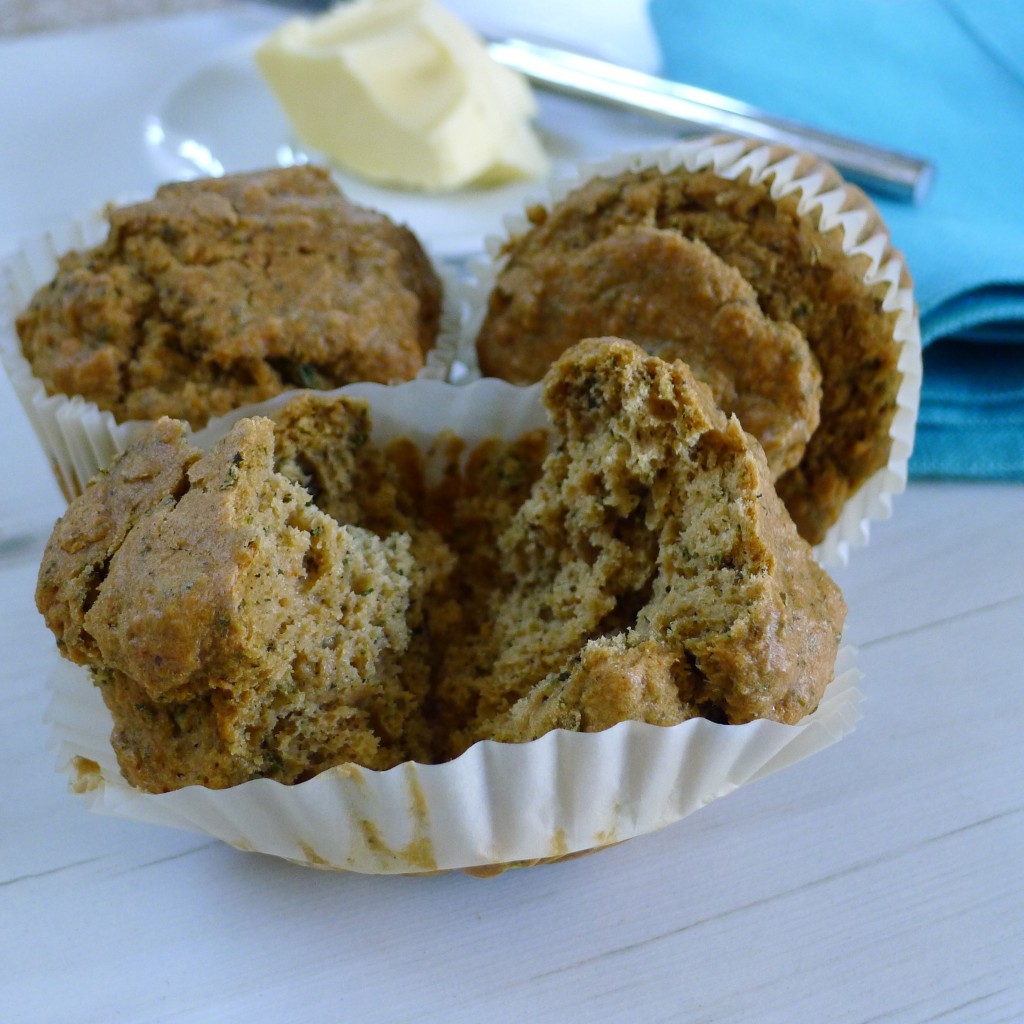 Sardines – contain healthy unsaturated fat that can help lower cholesterol and reduce your risk of heart disease. They contain high levels of bone-building calcium along with iron, phosphorous, magnesium and zinc all of which can help build a strong skeleton and boost your immune system. They also contain vitamin D which helps to increase the absorption of calcium, and is believed to strengthen and possibly re-mineralize tooth enamel.
Kale – contains lots of anti-oxidants, but more importantly for my coeliac daughter, it contains vitamin K, which, when paired with vitamin D (above) can help strengthen tooth enamel. It is also essential for bone growth and mineral absorption. Along with vitamin K and anti-oxidants it is an excellent source of vitamin C…perfect for this time of year!
Eggs – again a great source of protein but they also contain vitamin D…see above for why this is good for Roo in particular!
Coconut oil – has a unique combination of fatty acids that are said to help promote weight loss, improve brain disorders like alzheimers and epilepsy and kill off harmful pathogens, to name but a few benefits.
Nutritional yeast – contains vitamin B12 (as do sardines) which works together with folate (found in gram flour) in the synthesis of red blood cells and DNA. It is also a complete protein and tastes kind of 'cheesy' if you cannot tolerate dairy products!
Paprika – high in vitamin A which is again needed for bone development along with benefiting your eye site and maintaining healthy skin and hair.
When I made these I used one of my new flour blends (including gram flour and teff flour – both dense with nutrients and protein), which once tried and tested and tried and tested again I will release in an e-book along with recipes to go with them.
In the meantime, use whatever gluten-free flour blend that you have and wait for my super-powered blend when it is perfected!
Let me know what you think if you make these. I think they would be rather delicious with some added sundried tomatoes, and if you can tolerate dairy, they would be wonderful with added cheese! They also go really well dipped in my store cupboard tomato soup.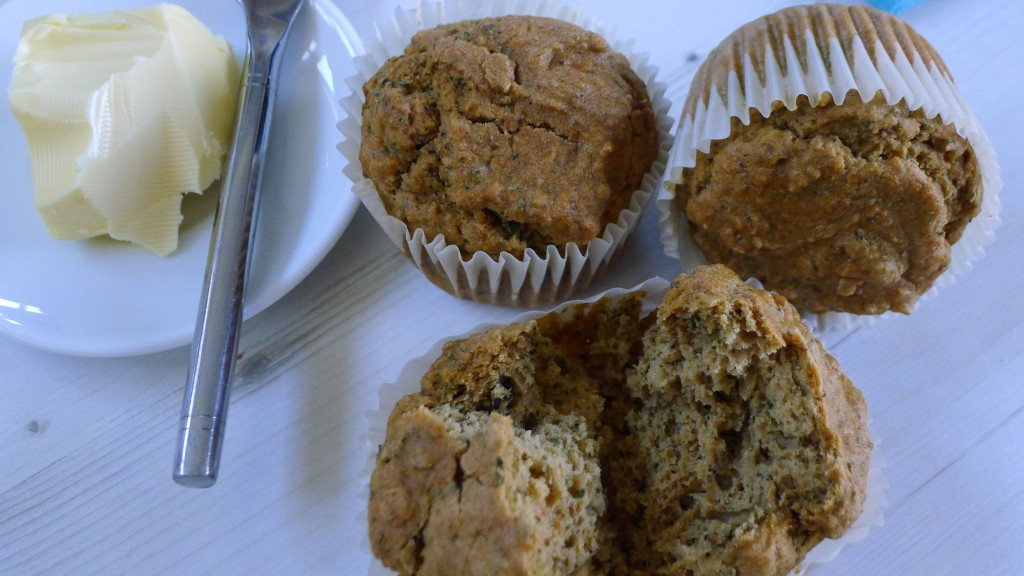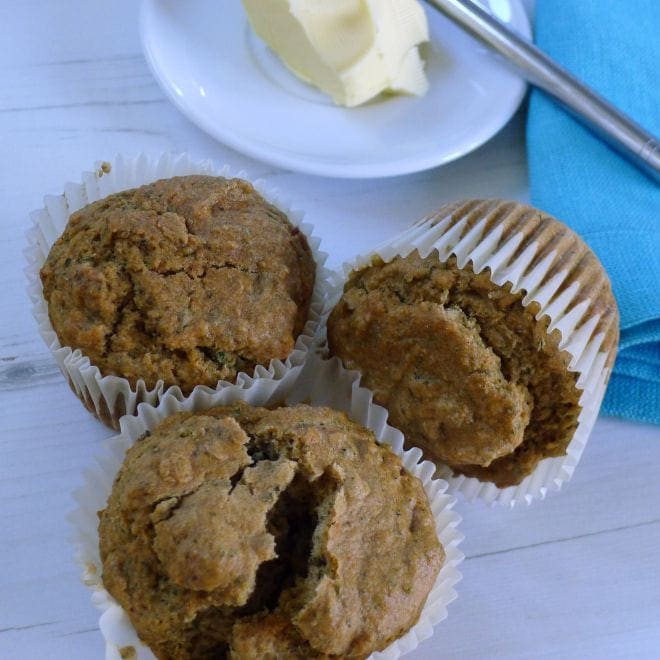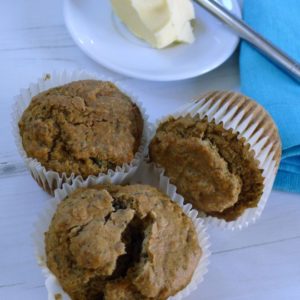 Pack-a-Punch Savoury Muffins
Gluten-free, Dairy-free, Nut-free, Soya-free
Ingredients
225

g

gluten-free plain flour

3 1/2

tsp

baking powder

1/4

tsp

xanthan gum

20

g

kale

-

roasted with a little olive oil

1

tin sardines

3

medium free-range eggs

75

g

virgin

-

organic coconut oil

2

tbsp

nutritional yeast -

optional

1

tsp

smoked paprika

1

tsp

dried mixed herbs

Approx. 200ml dairy-free milk

-

I use unsweetened almond - you may need more or less depending on the flour you use.
Instructions
Place your kale onto a baking tray, add a drizzle of oil and bake at 180 degrees (160 degree fan oven) for about 10 minutes, until starting to crisp.

Meanwhile, place the liquid ingredients plus the sardines into a food processor or blender or use a hand-held chopper. Blitz until smooth.

Add the kale and blitz again until smooth.

In a separate bowl place your dry ingredients and mix them well to combine.

Add the dry ingredients to the food processor containing the wet ingredients and blend to combine.

Divide the mixture between 12 muffin cases lining a muffin tray.

Cook in the oven at 180 degrees (160 degree fan) for 25 - 30 minutes or until firm to the touch and a skewer comes out clean.
I have shared this with: