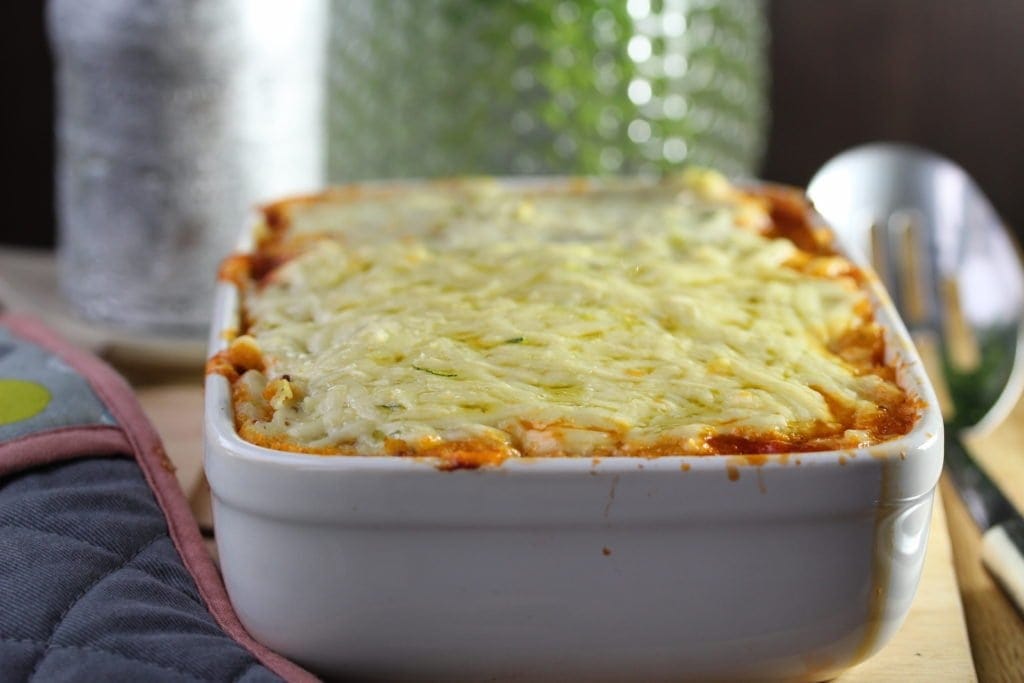 As I look out of my window I see a flash of fiery red as the leaves in the tree opposite turn their Autumn hue.
With Autumn comes my need for comfort food; warming, heavy food that makes me feel happy and snug.
Generally, however, that equals stodgy, carbohydrate-filled food that doesn't particularly agree with my body.
I've therefore taken a classic dish and de-stodged it.
Is that a word?
I'm all for making up new ones. Who says a dictionary full of words is enough in the world?
So my shepherd's pie is both gluten-free and dairy-free and it's topped with mashed cauliflower. If you can 'do' dairy then mixing some cheese in the cauliflower mash would be simply fantastic.
It's pretty fantastic without it, but being a cheese lover (and it not loving me) makes me long for a good cauliflower cheese every now and again (and this one was half topped for those that eat cheese in the family).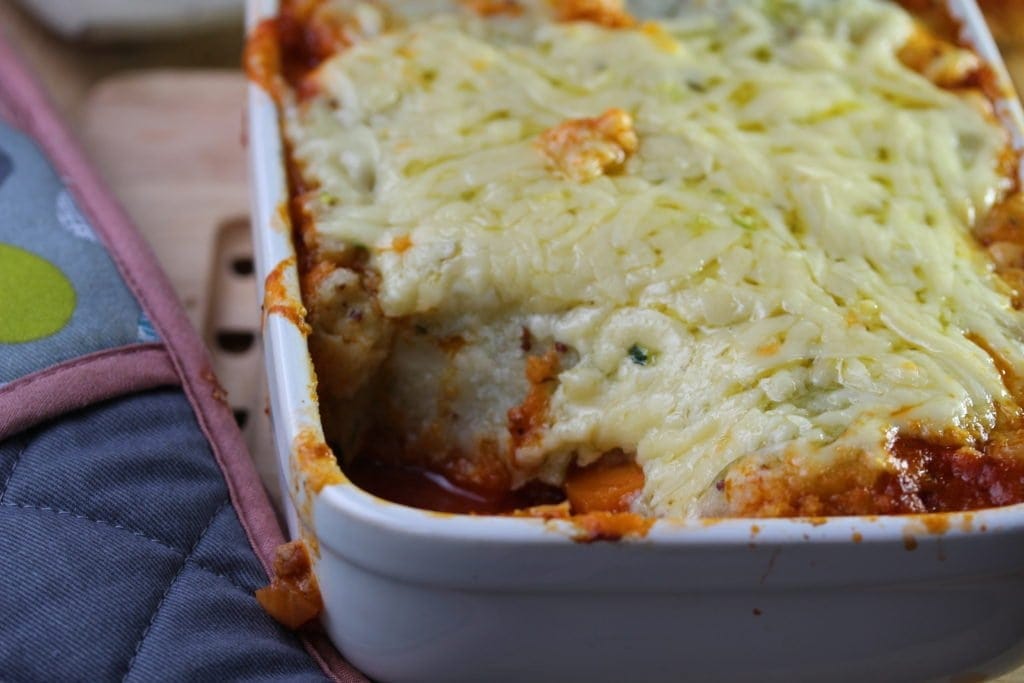 I don't count dairy-free cheese as cheese…it's got way to many odd ingredients in it (I'll cover some of them in my new series that started last week with 'what on earth is… hydroxypropyl methyl cellulose'). But, if you like that kind of thing then feel free to mix some into your cauliflower…
I've got to dash!
Tomorrow I'm spending the day on a cruise ship.
Unfortunately not one that is sailing, but as part of a blogging event that I'm attending. I'm looking forward to finding out if they could actually cater for us should we ever be persuaded to cruise.
I'll keep you posted…just watch my Facebook and Twitter feeds.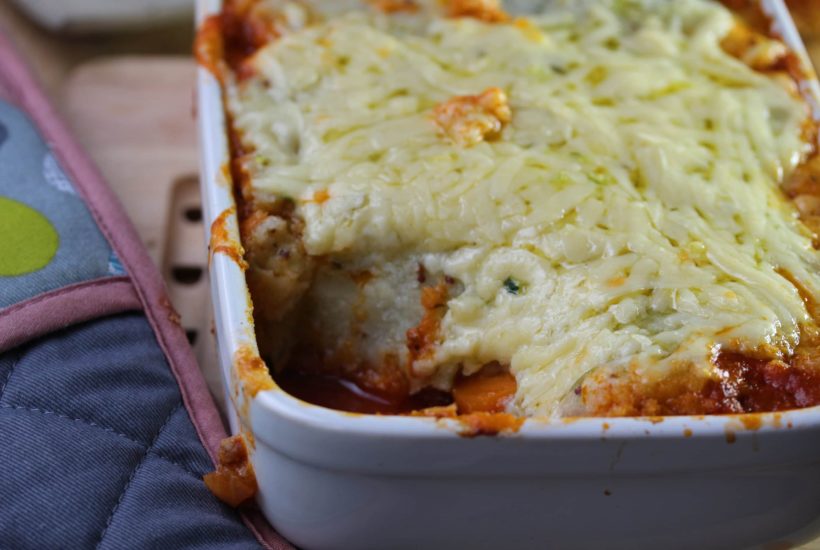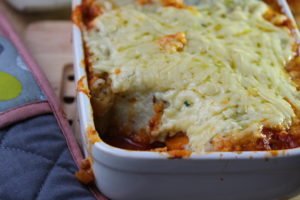 Cauliflower Crusted Shepherd's Pie (Low Carb, Gluten-Free, Paleo)
Gluten-Free, Dairy-Free, Egg-Free, Nut-Free, Soya-Free, Low Carb, Paleo
Ingredients
FOR THE SAUCE:

1

onion

-

finely chopped

2

large carrots

-

washed and peeled (unless organic then I don't peel) and chopped thinly

1

stick celery

-

finely chopped

1

clove

garlic

-

finely chopped

400

g

lamb mince

-

I use organic where possible

1

medium sized courgette

-

grated

500

ml

tomato passata

Splash Worcester sauce

-

check gluten-free

Splash coconut aminos or gluten-free soya sauce

2

fresh or dried bay leaves

1

tsp

mixed dried herbs

FOR THE CAULIFLOWER TOP

2

medium sized cauliflowers

-

leaves removed; florets finely chopped

2

spring onions

-

finely chopped

1

clove

garlic

-

finely chopped

2

tsp

wholegrain mustard

-

check gluten-free

Salt and pepper to taste
Instructions
To make the sauce place the onion, carrot and celery in a large saucepan with around half a cup of water.

Put the lid on the pan and cook over a low heat (topping the water up if necessary) until the vegetables are soft

Add the lamb mince and garlic and fry over a medium heat until well browned

Finally add the remaining sauce ingredients, turn the heat down low and allow to simmer with the lid on for around 30 minutes

To make the topping steam the cauliflower florets for around 10 - 15 minutes or until really soft

Meanwhile fry the spring onions and garlic in a little oil over a low heat for a couple of minutes until softened, but not coloured

Once cooked add the cauliflower florets to the spring onion and garlic mixture and fry for a further couple of minutes over a low heat

Finally, place the cauliflower, onion and garlic mix in a blender with the mustard salt and pepper and blend until smooth and creamy. You may need to add a tiny bit of water...but don't add too much

Assemble the pie by dolloping the cauliflower on top of the sauce mix.

If you want to top with cheese you can do...I suggest placing the pie under a grill in this case to melt and brown the cheese
If you're looking for a potato topped recipe then why not check out this rosti topped cottage pie that I created a few years ago.
In the meantime pin this recipe so you don't lose it.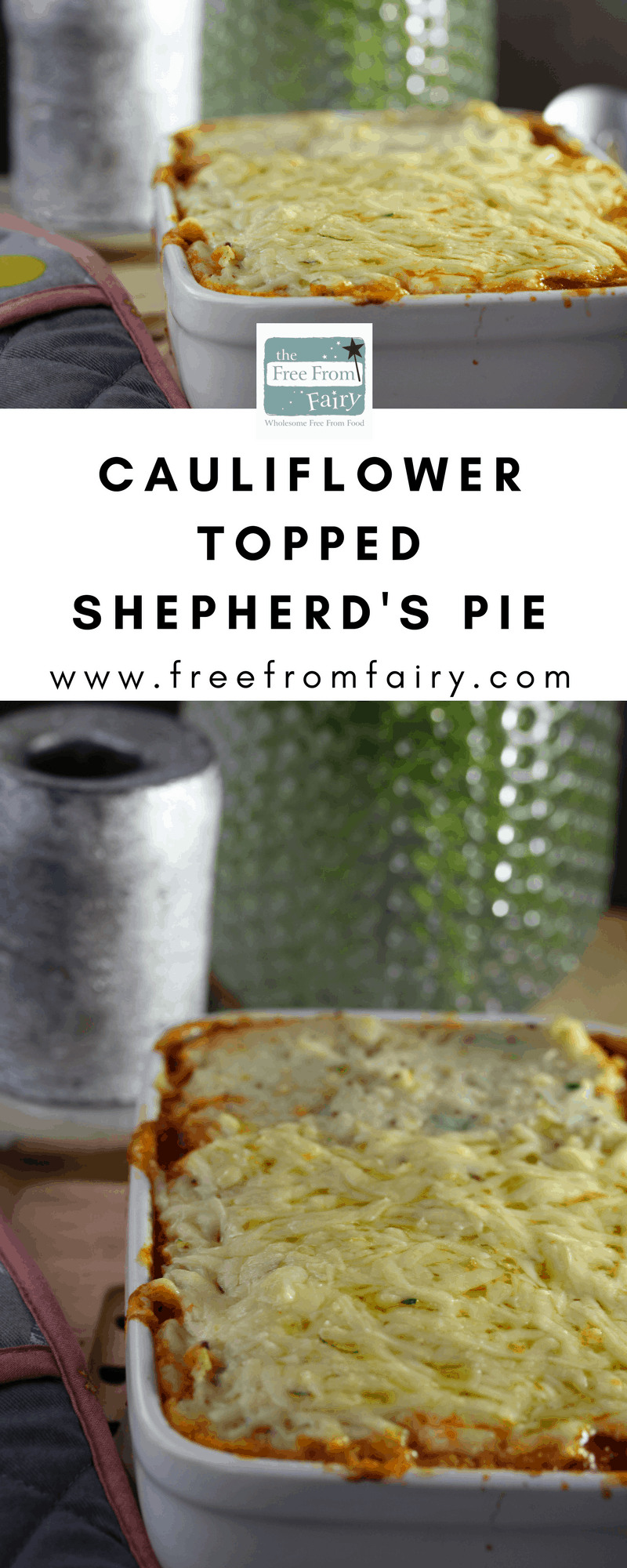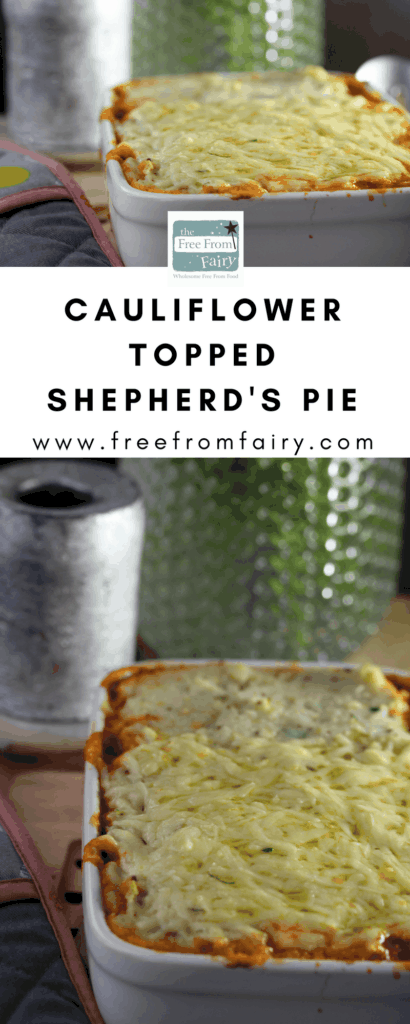 And if you love baking why not try my wholegrain gluten-free flour blends? They can be used to make anything from cakes to bread to pastry and pasta and have all the goodness of wholegrain's…something you won't find in other flour blends. You can buy them in my shop here.