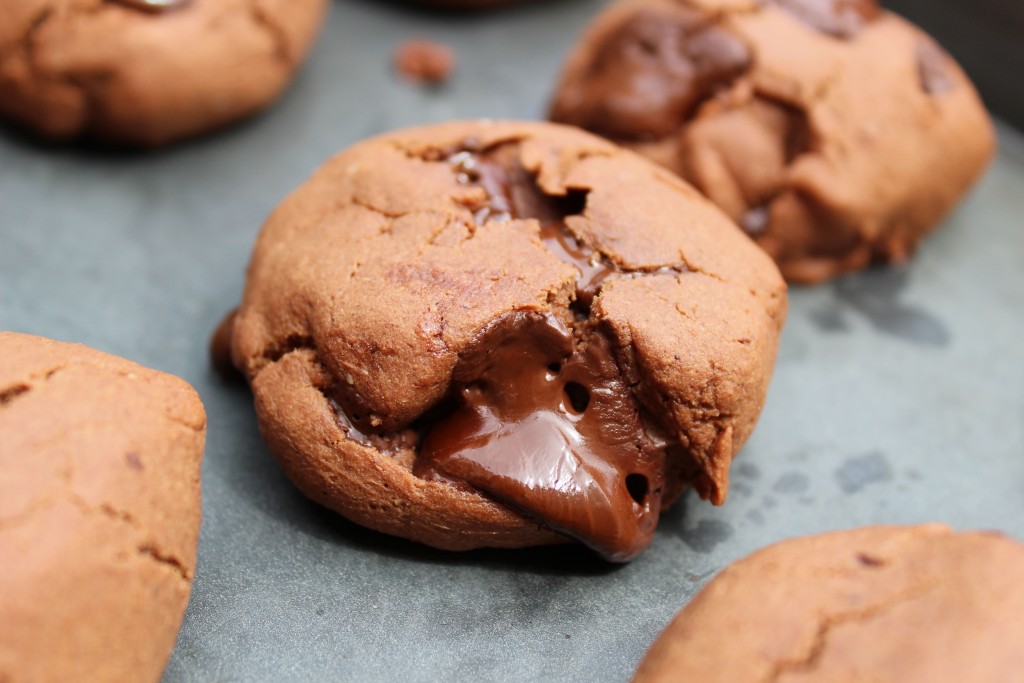 "Oozy, soft and decadent"…how you might describe my latest kitchen invention!
These are not the healthiest of cookies…but nor are they completely bad for you!
Inspired by a selection of freefrom foods that I was sent by Holland & Barrett to review, I knocked these up on Sunday whilst Mr M cleared up the lunch.  They took all of about 20 minutes from start to finish!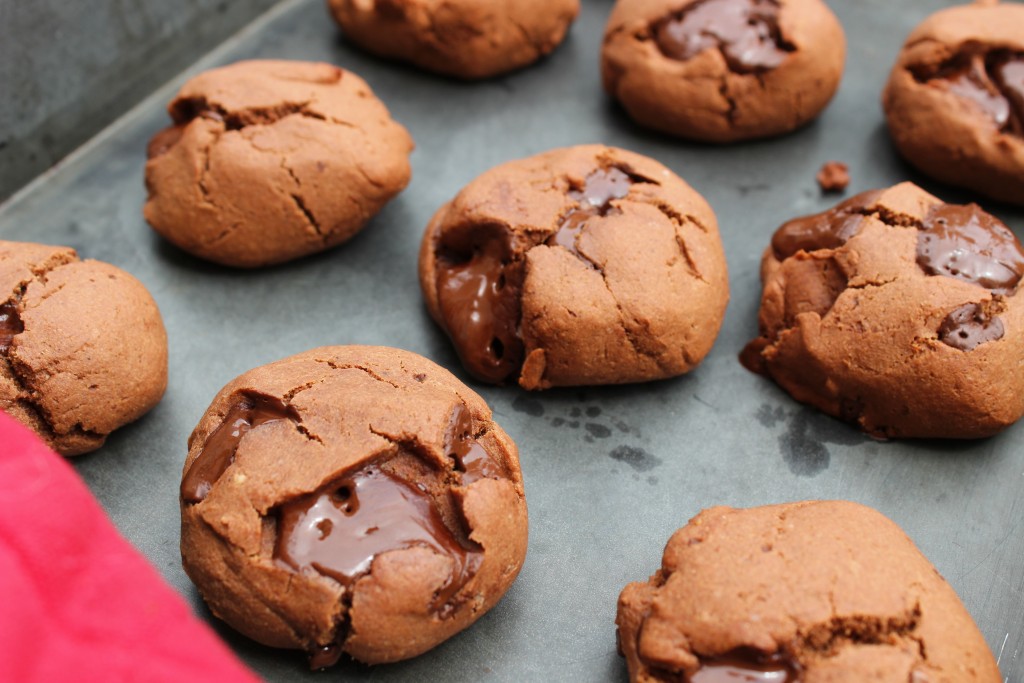 They were the perfect fuel to get the kids up Hay Tor on Dartmoor, which despite being steep, was partly run up by Pickle! He had a second one as a well deserved treat at the top!
If you leave out the dark chocolate these contain no refined sugar and are packed full of antioxidants and other important minerals found in the raw cacao powder ( I used Choc Chick's) and dark tahini paste (I used Meridian's).  Perhaps that means you can eat two?!
These are certainly not allowed on my GAPS diet, but the smell was enough to drive me wild.  Rather than feel left out, I have been eating my glorious, smooth and luxurious 24 hour fermented double cream with a drizzle of honey. That makes up for all the things that I can't currently eat!
If you make these please do post a picture on Instagram, Facebook , Twitter or Pinterest with #freefromfairy. I'd love to see your versions!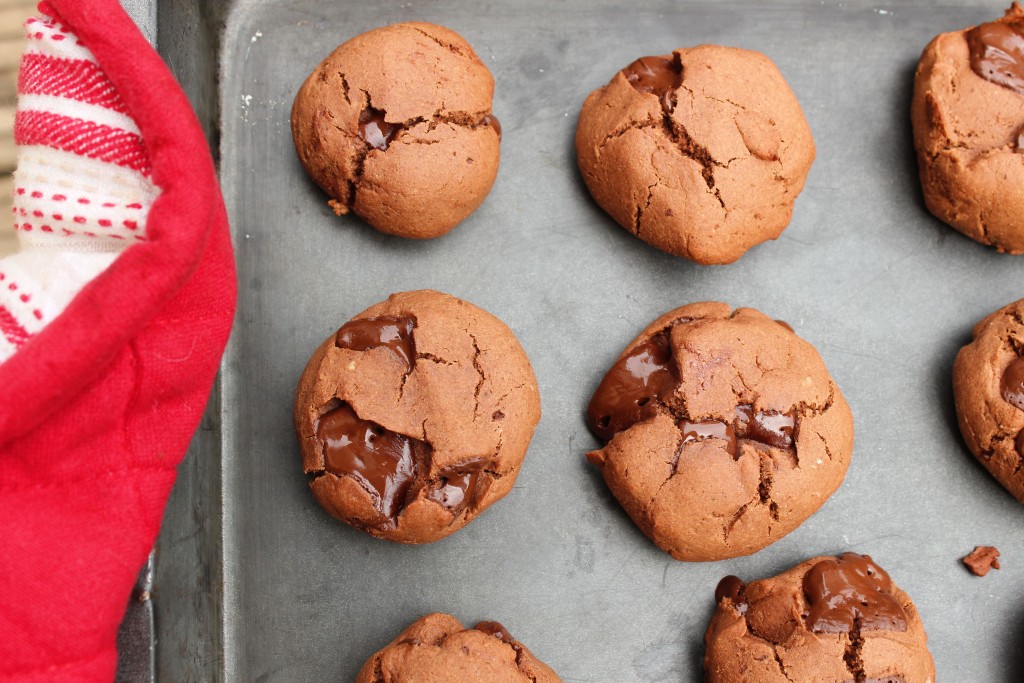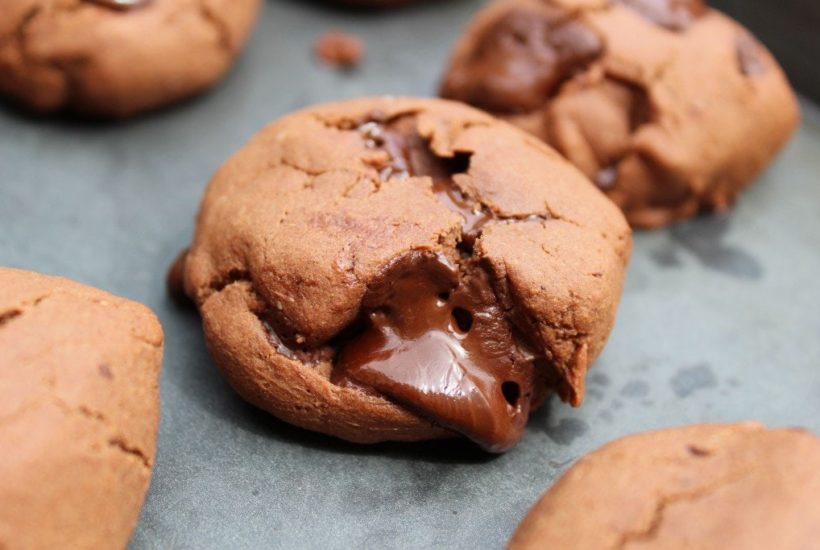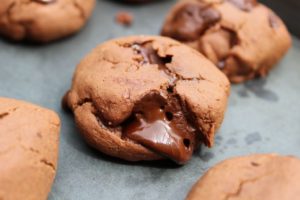 Double Chocolate Tahini Cookies - glutenfree, dairyfree, nutfree, soyafree; can be egg free
Gluten-free, Dairy-free, Nut-free, Soya-free, (refined sugar-free without chocolate chips), can be egg free for a slightly more crumbly result
Ingredients
50

g

tahini paste

15

g

raw cacao

50

g

honey

25

g

coconut oil -

melted

1

egg

-

optional - can be left out if you have problems with egg

40

g

dairy-free dark chocolate

-

chopped (optional)
Instructions
Combine the egg, tahini, honey, cacao and melted coconut butter in a medium-sized bowl

Add the flour and mix together until you have a dough

Finally add the chopped chocolate chunks if you are using them

Roll a walnut sized piece of dough into a ball and place on a greased baking tray. Press down to flatten slightly. Repeat with the remaining mixture

Bake in a pre-heated oven at 180 degrees, 160 degree fan, gas mark 4 for 10 minutes