Moussaka is one of my favourite dishes but my recipe has a twist. I've used courgettes instead of aubergines. As I'm also currently following the GAPS diet I have created this paleo moussaka that is both gluten free and dairy free.
I provide options if you are not following any of these diets.
This post contains Affiliate links. As an Amazon Associate I earn from qualifying purchases. The post was paid for by Expedia.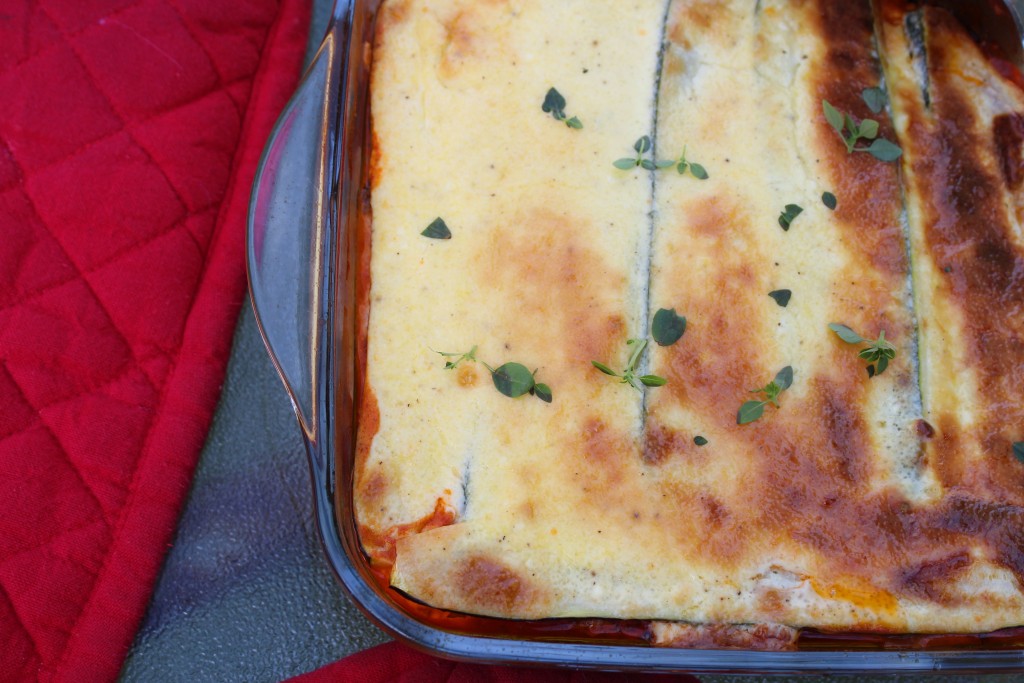 The story behind my gluten free paleo moussaka
When I was contacted by Expedia and challenged to create a Greek dish as part of their World on a Plate Challenge, I jumped at the chance.
Greece is one of my favourite holiday destinations and Mr M and I have explored several islands together. I even spent a week exploring the mainland, including Olympia, on my way to Egypt (don't you just love a free stop-over?).
And what do I love the most about the place? Well, the food. But also the sunshine, the clear warm waters and the lovely people.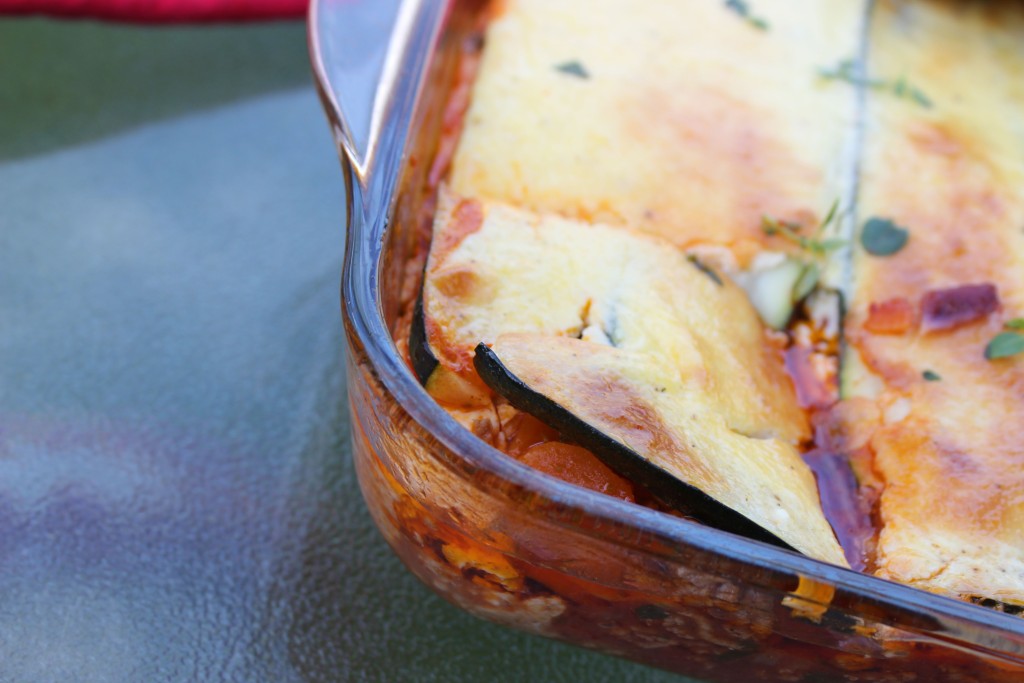 Anyway, given my current restricted GAPS/SCD diet (for my Irritable Bowel Syndrome) I decided that creating a moussaka that we could all eat would be rather wonderful.  
I love moussaka and could eat it every day but most recipes are rather time consuming.
Not mine.
Now, I'm not sure if you've made moussaka before, but if you have you'll know about the 'faff' with preparing the aubergine.
Well, on this warm afternoon I have good news for you.
I use courgettes rather than aubergines in my recipe.
Yes it probably can't technically be called a moussaka but I don't care. I like being a culinary rebel.
What is the topping made from?
Traditional moussaka has a topping made with an egg enriched white (bechamel) sauce. This of course contains both gluten (from the flour) and dairy (from the milk).
On the GAPS, SCD and Paleo diets no grains are allowed at all so I had to be creative.
Rather than using a bechamel sauce, I opted for my 24 hour fermented cream (you could use 24 hour fermented yoghurt and replace the cream with milk if you wanted a lower fat version). Into that I added an egg and some parmesan cheese. Once baked this forms the most delicious creamy, set layer on top of the rich tomato and vegetable sauce.
If you aren't following the GAPS or SCD diet you could just buy a pot of Greek yoghurt and use that instead of the 24 hour fermented cream.
If you like a really thick topping then use double my quantities.
Of course this option isn't dairy free and I wanted 'Roo' to enjoy the dish too. I therefore made a gluten free, dairy free moussaka by using a different topping.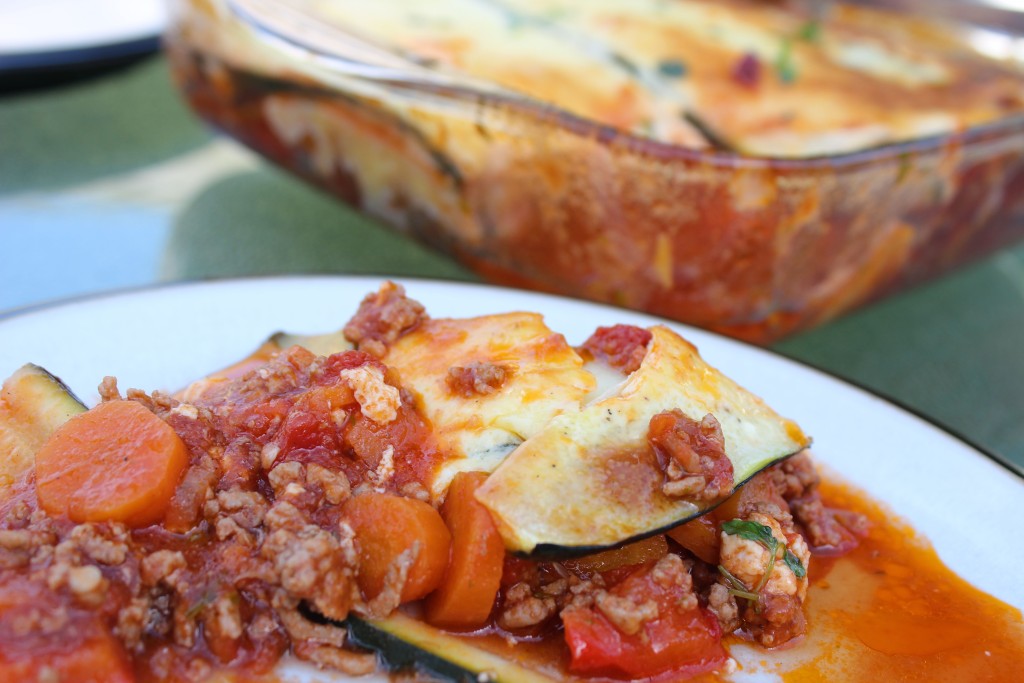 How do you make a dairy free, gluten free bechamel sauce?
So the second option uses a gluten free and dairy free bechamel sauce for those of you who need it to be dairy-free.
If you don't have any yoghurt in the fridge but you do have milk then you could use this version with cows milk too.
To make the gluten free bechamel you just need cornflour and dairy free milk of choice.
Place 2 tbsp of cornflour into a glass microwavable jug (or saucepan). Add 50ml dairy free milk (or dairy milk if you can have that) and mix until smooth. Then add the remaining 350ml milk.
Heat gently on the stove stirring with a whisk all the time. Alternatively place in the microwave for 1 minute at a time whisking and heating until thick.
You can either flavour the sauce with dairy free cheese or nutritional yeast. I prefer the latter because it's more natural.
The red part of the sauce of naturally gluten free and dairy free so I didn't have to make any amendments to the traditional moussaka there.
Pin the recipe for paleo moussaka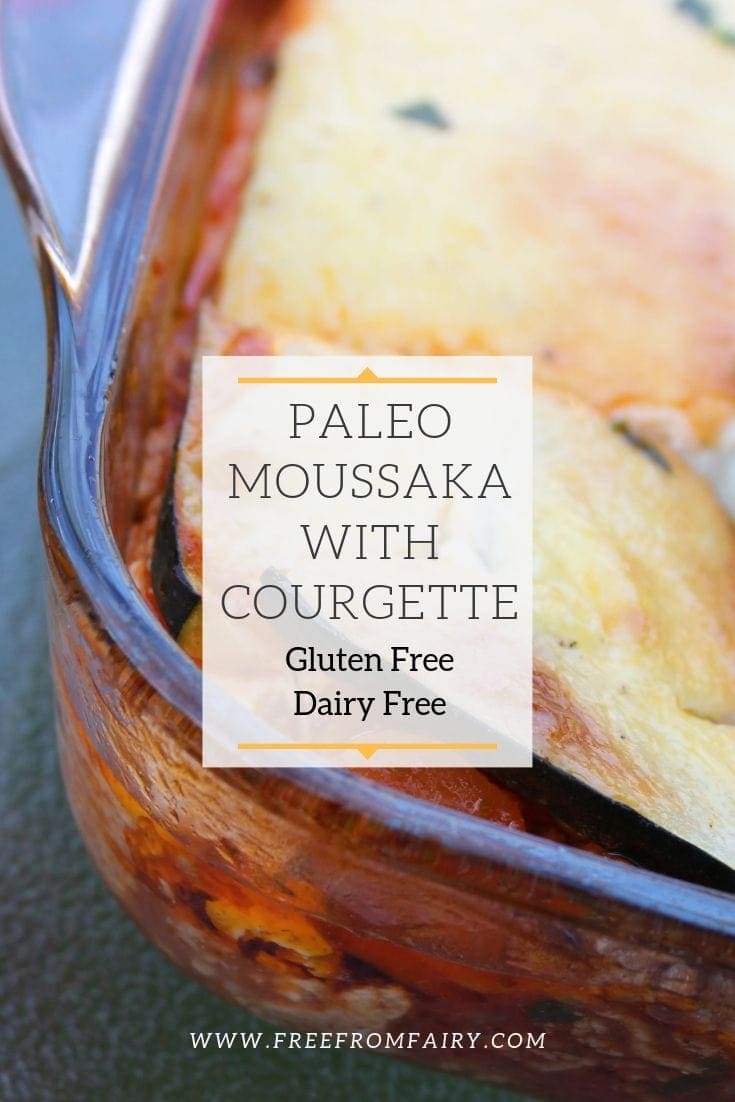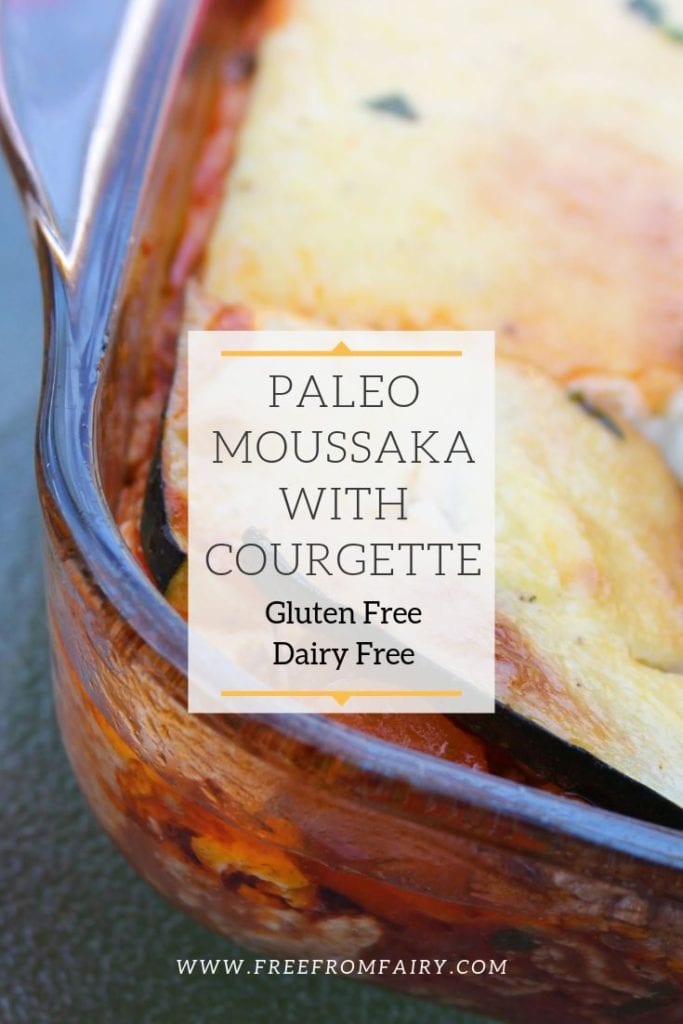 Free gluten free recipe ebook
If you like this recipe, enter your details below to receive my everyday gluten free recipe ebook. In it I share recipes for gluten free Yorkshire puddings, pancakes, Victoria sponge, scones and more. You'll also get my weekly newsletter of recipe inspiration, tips and news.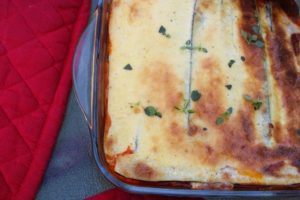 Paleo Moussaka (Gluten Free, Dairy Free, GAPS, SCD)
Gluten-free, Dairy-free, Nut-free, Soya-free, Paleo, GAPS, SCD
Ingredients
FOR THE SAUCE

1

large

carrot

-

peeled and chopped

1

red pepper

-

chopped into small pieces

1

red onion

-

finely chopped

1

stick

celery

-

finely chopped

2

cloves

garlic

-

finely chopped and crushed

400

g

lamb mince

-

(grass-fed organic)

1

tin

chopped tomatoes

5

anchovy fillets

-

roughly chopped

2

courgettes

-

sliced thinly length-wise

1

tsp

ground cinnamon

2

tbsp

tomato puree

Handful fresh mint leaves

-

chopped

Handful fresh basil leaves

-

chopped

Pinch

sea or rock salt and pepper

FOR THE TOPPING:

either:

250

g

24 hour fermented yoghurt/cream or Greek yoghurt

1

medium

egg

-

organic or free range

Grate of nutmeg

-

optional

Handful grated parmesan

-

optional

or

400

ml

dairy-free milk

2

tbsp

cornflour

1

medium

egg

-

free range or organic

Grate of nutmeg

-

optional

Handful dairy-free cheese

-

optional
Instructions
Place the carrot, pepper, onion and celery into a large pan along with enough water to cover. Place the lid on the pan and simmer for approx. 15 minutes or until the vegetables have softened. You may need to top up the water to prevent the vegetables from sticking or burning

Once softened, add the garlic and mince to the pan and turn up the heat. Stir continually, breaking up the mince until the mince has browned

Add the tomatoes, anchovy fillets, cinnamon, tomato puree, herbs and seasoning and simmer for a further 15-20 minutes

Meanwhile, cut the courgettes into thin slices lengthwise and set aside

To make your topping combine your yoghurt with your egg and added optional extras

If making the dairy-free topping place the cornflour in a glass jug and add approx. 50ml milk. Mix to ensure there are no lumps then add the rest of the milk.

Microwave on full power for 1 1/2 minutes, then mix well. Place back in the microwave for a further minute and mix well again. Repeat until the sauce has thickened

Set aside to cool slightly before adding the remaining ingredients

Top with slices of raw courgette, then repeat, finishing with slices of raw courgette

Finally pour over your topping mixture and bake in a pre-heated oven at 200 degrees (180 fan, gas mark 6) for 25 – 30 minutes or until golden on top and firm to touch
Notes
Nutrition information is for guidance only. The values have been calculated using the dairy free bechamel sauce option.
Nutrition (Approx)
Calories:
419
kcal
|
Carbohydrates:
18
g
|
Protein:
24
g
|
Fat:
27
g
|
Saturated Fat:
11
g
|
Cholesterol:
122
mg
|
Sodium:
166
mg
|
Potassium:
877
mg
|
Fiber:
4
g
|
Sugar:
9
g
|
Vitamin A:
4680
IU
|
Vitamin C:
67.5
mg
|
Calcium:
211
mg
|
Iron:
3.2
mg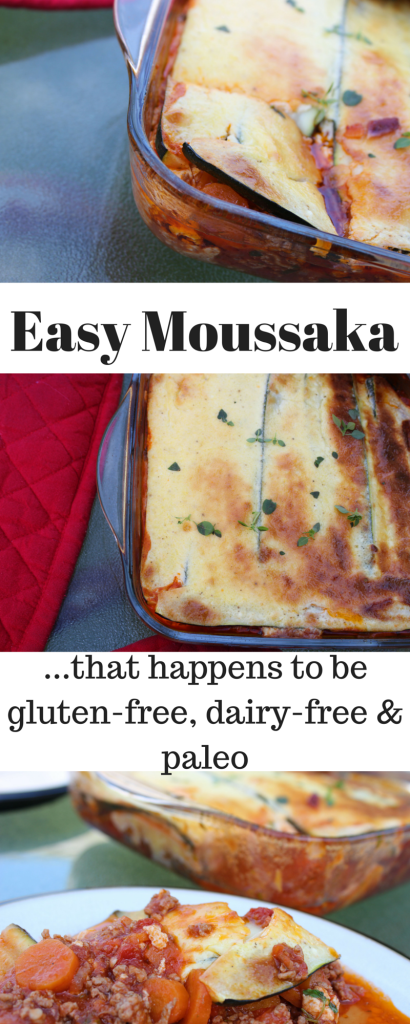 I shared this with: