I have just come back from running a few errands on my bike and have the biggest 'Cheshire Cat' smile on my face…
I am certain that people think I am crazy since I spent my whole bike ride through the lanes of Devon to take a prescription into the pharmacy, with said big grin.
Well, who couldn't grin on a day like today?! The sun is shining, there is a gentle breeze, the sky defies beauty in its brilliant blueness and I spotted the first elderflowers of the season!
To me elderflowers mean summer. They remind me of last year, picking the flowers with my daughter whilst away in a shabby 'hut' for a weekend; they remind me of summer evenings, sipping elderflower cordial and sparkling water in the garden. The very smell of them evokes beautiful memories.
So that is why I had an even bigger grin on my face than normal this morning!
I managed to collect about 30 elderflower heads, climbing a little up a fence to reach them (all part of the fun)…but there are so many more still to come out. I shall look forward to making a trip back to my precious find of about 15 bushes in the next few weeks!
Being on a trip to the pharmacy was perfect because it meant that I could pick up a packet of citric acid and therefore had all the ingredients necessary to make the beautiful elderflower cordial.
The kids will be delighted! It is the only time of the year when I let them have sweet drinks, preferring to avoid squash that is full of artificial sweeteners and colours.
I plan to make several batches so that some goes in the freezer for later in the year.
Anyway, as soon as I returned from my trip I set about making the cordial. It is so so simple and only requires a few ingredients.
I urge you over the coming weeks to go on an elderflower hunt. Make sure you pick the right flowers. They grow from bushes, not the ground, and look very like cow parsley. You can't really get it wrong because they smell like elderflower cordial…so if you have ever had it you will know what you are looking for.
So, the all important recipe is here. It is a mixture of two other recipes that I found on the internet…I have no idea what I did last year!
You can use the cordial in my lemon and elderflower cupcake recipe too.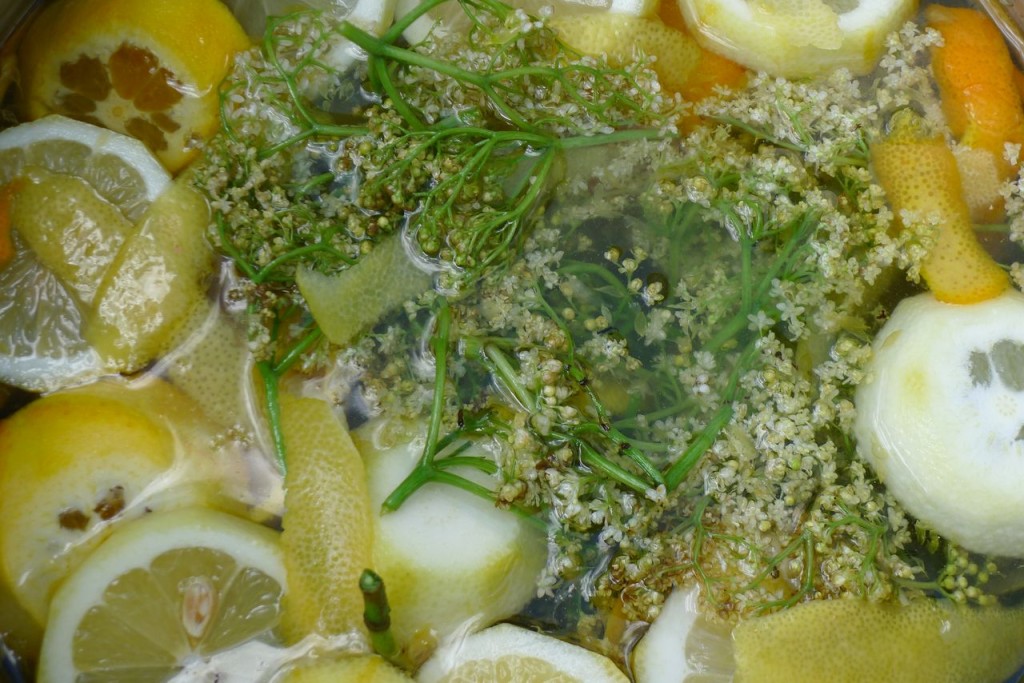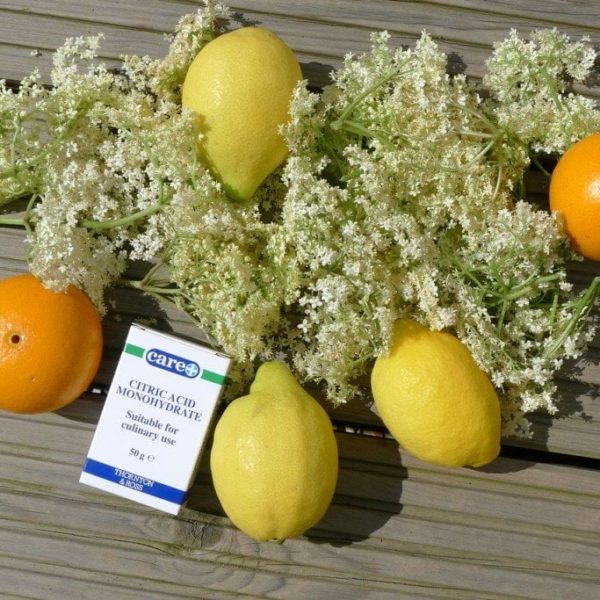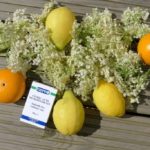 Elderflower Cordial
Free from all allergens but does contain sugar!
Ingredients
About 30 elderflower heads

in full flower

900

g

white sugar

1.7

litres water

3

lemons

2

oranges
Method
Place the sugar in a large pan or bowl.

Add the boiling water followed by the citric acid, if using, and give a good stir.

Gently wash the elderflowers then place in the pan.

Using a peeler, remove the zest from the oranges and lemons and place in the pan along with the juice of one orange and one lemon.

Finally slice the remaining oranges and lemons and place in the pan, giving everything a good stir.

Leave covered for 24-48 hours before straining through a clean muslin cloth or tea towel (lining a colander over a big bowl and gently pouring the liquid in is the easiest way to do this).

Using a jug and funnel, pour the liquid into sterilised bottles (running them through the dishwasher should be enough but to be extra sure, leave them to dry in a low oven).

Keep in the fridge until you want to drink it.

Use within about 6 weeks, or freeze some and defrost it when you want it (you could do this in ice cube trays, in which case you would have a ready-made ice cold drink when popped into water!)