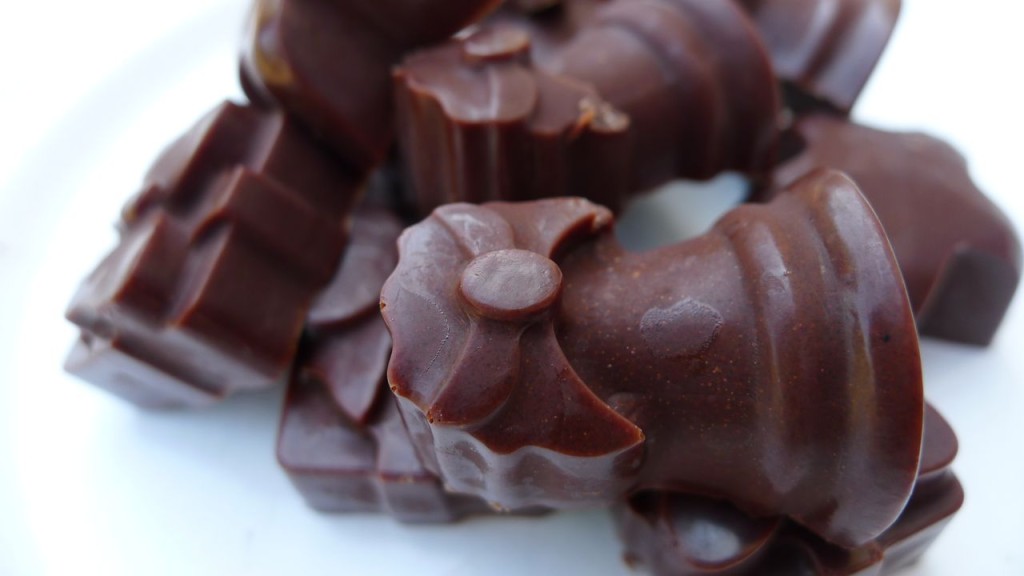 So just a quick post from me today for two reasons…the sun is shining and I have been writing all morning (my regular column for our local newspaper, and for Food Heaven's blog). Oh and because my lack of sleep lately has rendered me fairly hopeless on the self-motivation front!
A few weeks ago I was searching the internet and got inspired to make some dairy-free and refined sugar-free chocolates. Having made a few different variations this is certainly the best so I thought I would share it with you!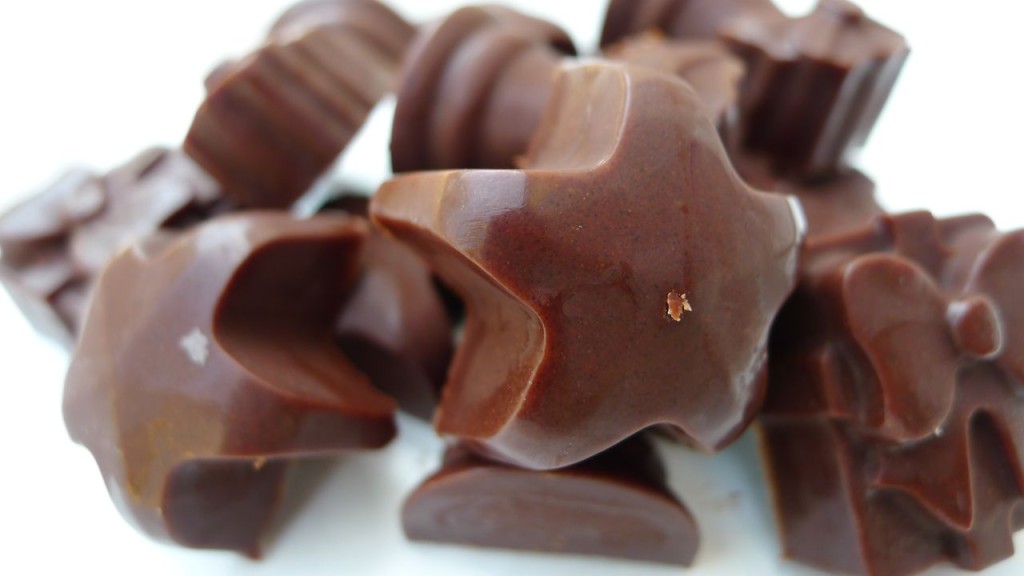 I love mint chocolate so I made them minty. You could leave them unflavoured (I was trying to disguise the taste of coconut from my husband but he still knew it was there!) or flavour with something else. As I only had Christmas and Easter chocolate moulds mine are rather 'unseasonal' shapes. You could just use little paper cases (petit fours one would be the perfect size), or make a big 'slab' and chop it up.
Whatever you do be sure to store them in the fridge, or eat them all as soon as you have made them! After all, they are full of goodness!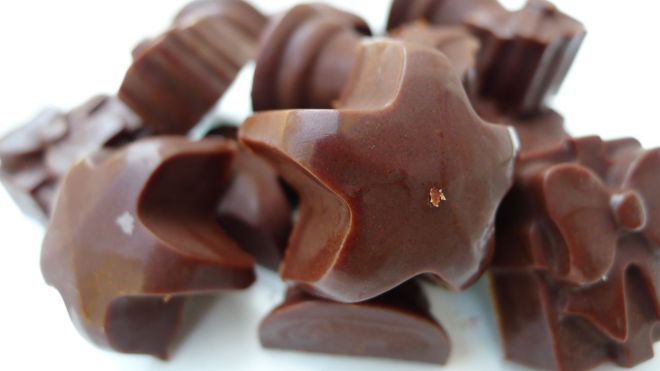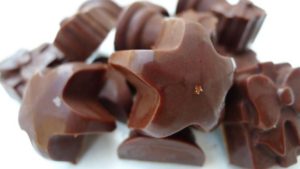 Mint chocolate...A Gluten-Free, Dairy-Free, Refined Sugar-Free Recipe!
Ingredients
65

g

virgin coconut oil. I use Biona.

40

g

cocoa or raw cacao

-

I have no idea if there are real benefits with this!

15

g

coconut cream -

I used a solid version; you could use the thickest bit of a tin of coconut milk

1

tbsp

maple syrup or honey

1/2

tsp

peppermint extract

-

or to taste
Instructions
Place the coconut oil and cream into a microwaveable container and heat until melted (alternatively melt in a saucepan over a low heat).

Add the cocoa or raw cacao, maple syrup and peppermint extract.

Stir and pour into your moulds or paper cases.

Place in the fridge until set.