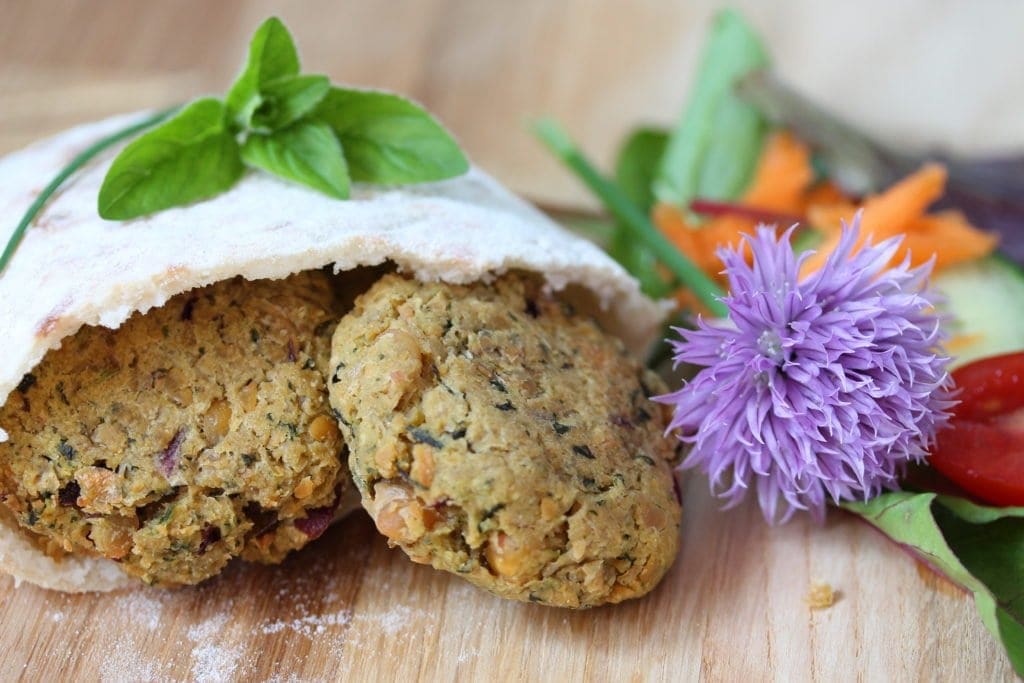 A new year recipe to make all the family happy! Even big 'fuss pot' said they were delicious and was still talking about them when she went to bed, asking for me to put them in her lunch box! Either the new year has brought some new eating habits or this is a really good meal!
The pitta recipe is one by the fabulous Pig in the Kitchen. I had no potato flour so used plain gluten free Doves Farm flour instead. I also just put the mix directly on the baking tray, sprinkled with a tiny bit of rice flour and flattened into shape before cooking, rather that what Her Pigness describes doing which was too time consuming for me and I was in a hurry (as usual)!! I also didn't let them 'rest' for 10 minutes so you could skip this step if you are short of time…the result was delicious but I will probably do it next time to see if they are even better!!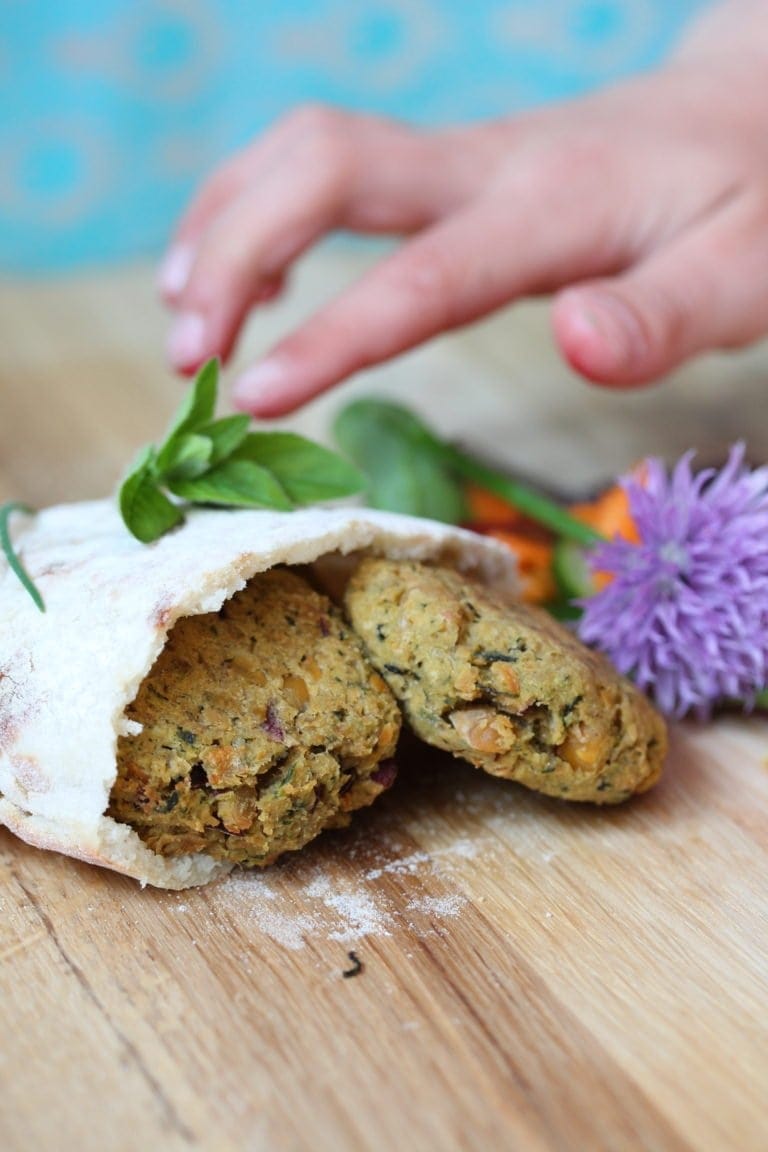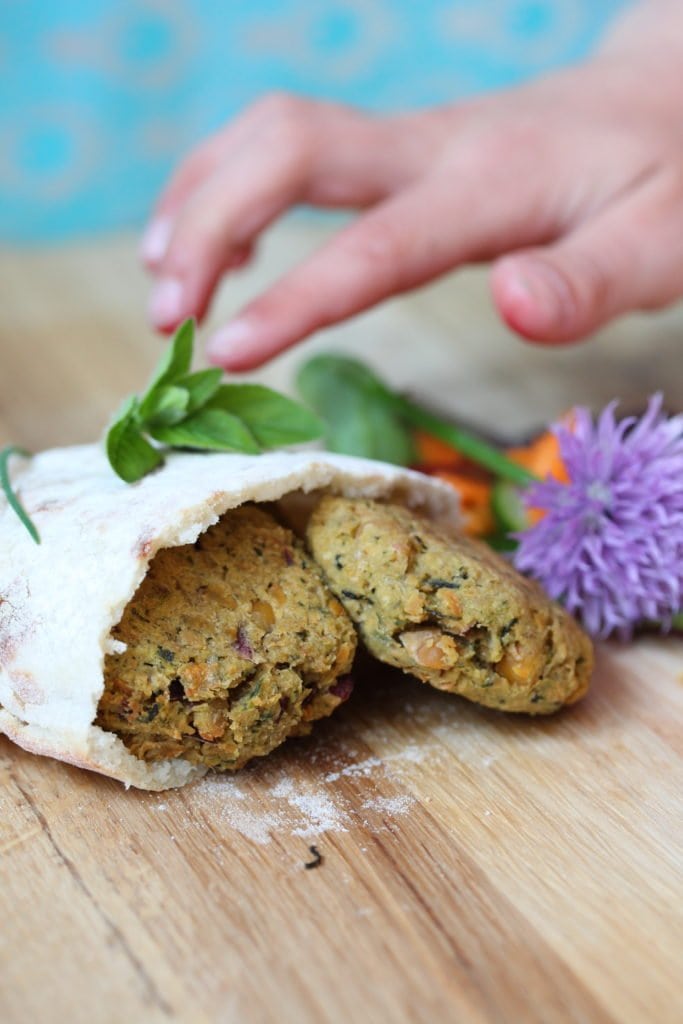 The falafels recipe comes from the BBC Goodfood site. I adapted it slightly to be child friendly and gluten free. Click on the link above if you want to see the unadulterated version!
Find the pitta recipe by clicking here.

Total cost = 81p; 20p per adult serving (price breakdown below)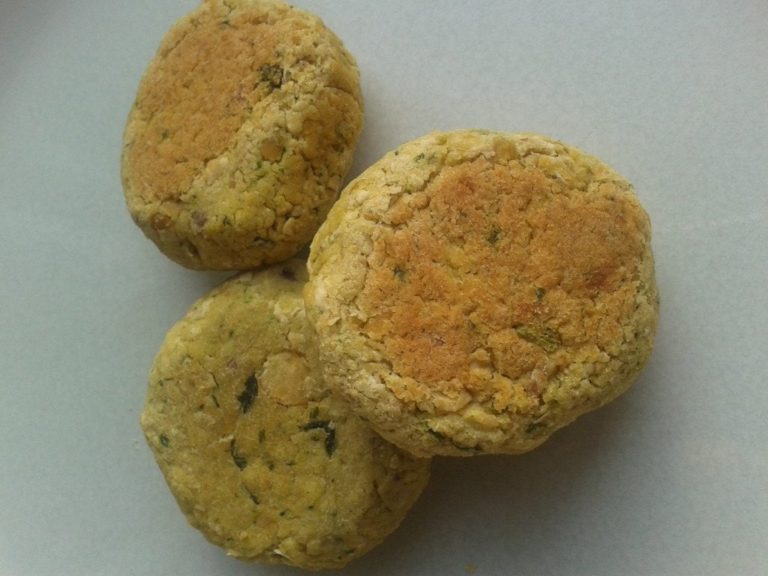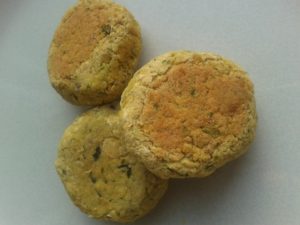 Gluten & Dairy Free Falafels
Gluten, dairy, soya, nut, egg & fish free
Ingredients
400

g

can chickpeas

-

rinsed and drained

Clove

garlic

-

finely chopped

Half red onion

-

chopped

Handful of flat-leaf parsley or curly parsley

-

roughly chopped

Half tsp ground cumin

Half tsp ground coriander

2

tbsp

plain flour

2

tbsp

olive oil for frying
Instructions
Place all the ingredients except the oil into a food processor or a hand-held food processor and blitz until fairly smooth.

Shape into patties (I made them quite small and flat rather than round but I am sure the shape and size doesn't really matter - just adjust the cooking time accordingly)

Place into a large pre-heated frying pan with the oil and cook for approx 5 minutes on each side or until they look golden.
Cost breakdown based on Tesco.com prices on 19/3/14
East End Chickpeas = 39p per 400g tin
Tesco garlic = 30p; 1 clove = approx. 3p
Tesco red onions = 90p per kg; half an onion = approx. 4p
Tesco parsley = 80p per 31g; 1 handful = approx. 20p
Doves Farm gluten-free plain flour = £1.70 per kg; 2 tbsp = approx. 5p
Oil and spice allowance = 10p