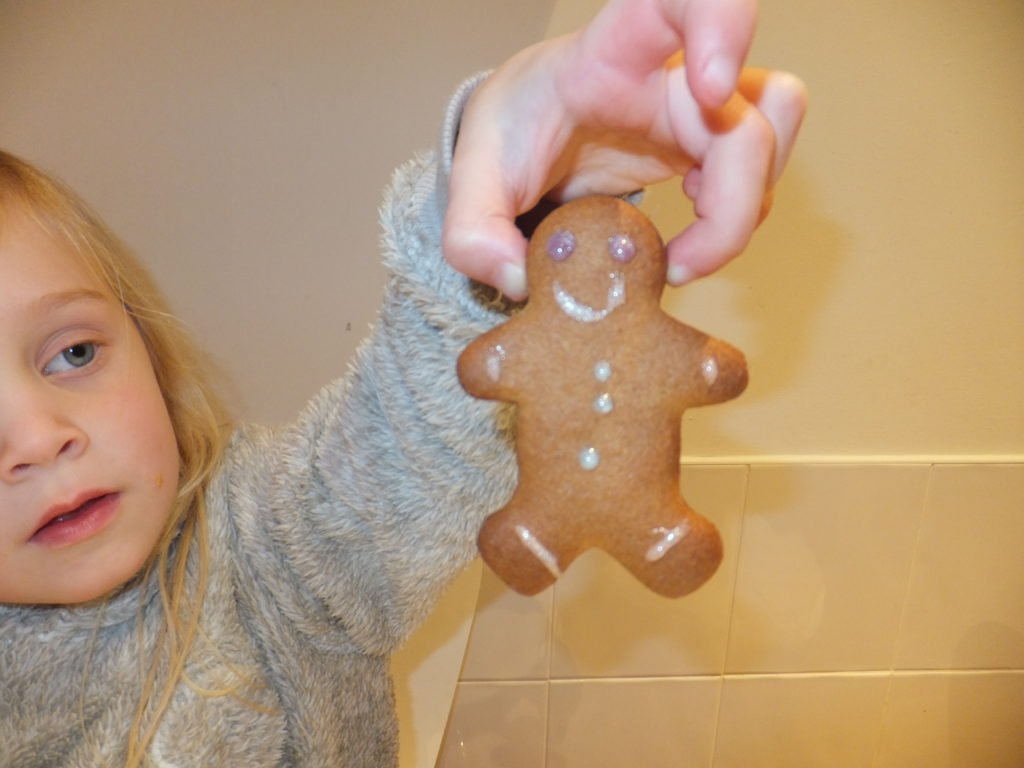 My son loves gingerbread men…and I have always felt rather sad for my daughter who has not been able to have them due to being coeliac. I therefore decided to search for a recipe that would mean she could enjoy them too. I tried quite a few…some spread out too much and didn't really look like figures, others didn't taste as good as their gluten-containing counterparts. Then I came across this one, by Laurensmith36 (!!) added to Jamie Oliver's website. It is fantastic. Whoever Lauren Smith 36 is, I am grateful to you! I reproduce it here purely because I am using this site as a place to collate my favourite recipes and also to save you the bother of having to link to a different site.
We all have a lot of fun making these, particularly the kids who do all the cutting and decorating as you can see below!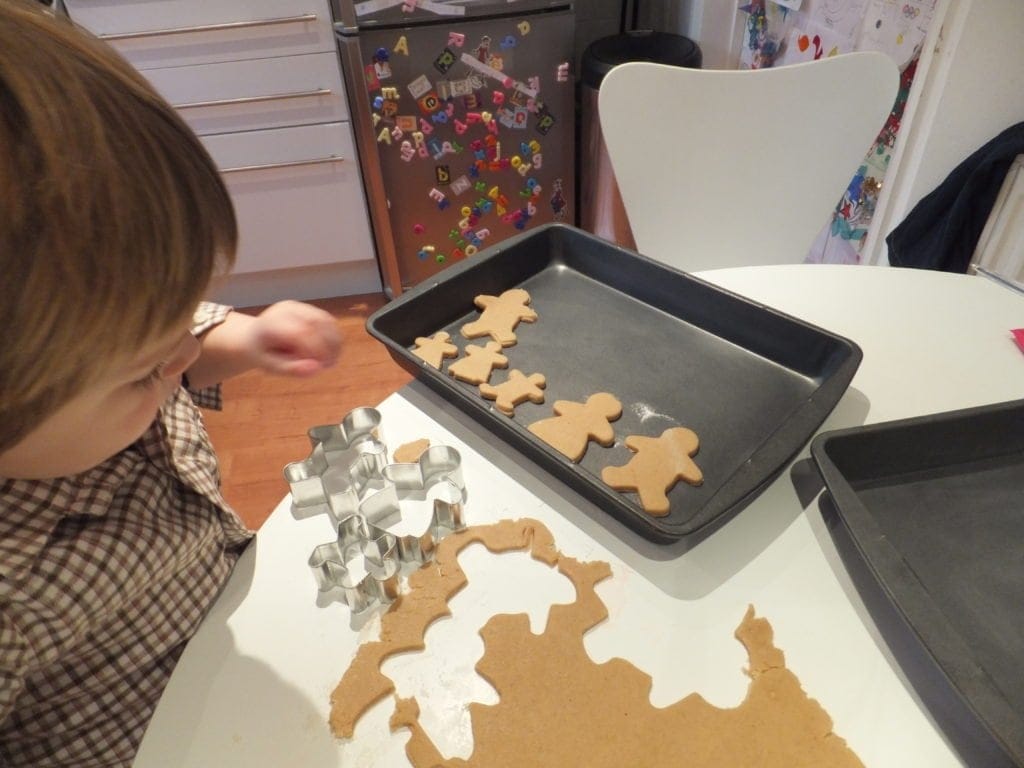 Makes approx. 15 – 20 large men or women or loads of smaller biscuits (with my new little cutters we have about 40!!)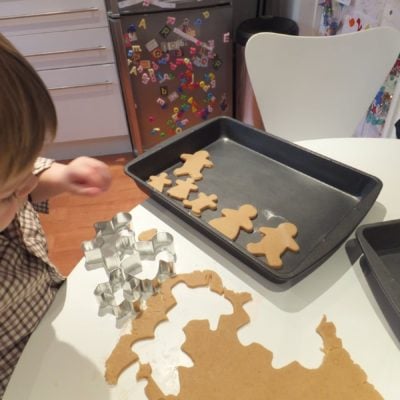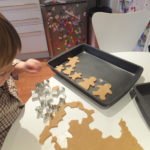 Gingerbread men (and women!)
Gluten-free, Nut-free, Soya-free
Ingredients
350

plain Free From Fairy flour OR

225

g

rice flour

plus extra for dusting the work top and 125g gram flour

1

tsp

xanthan gum

not needed if using Free From Fairy flour

2

tsp

ground ginger

1

tsp

ground cinnamon

1

tsp

bicarbonate of soda

100

g

butter

150

g

dark soft brown sugar

4

tbsp

golden syrup

1

egg
Method
In a food processor combine the flours, xanthan gum, spices and bicarbonate of soda. Whizz the ingredients to mix them thoroughly.

Add the butter and process again till the mixture resembles breadcrumbs. Add the sugar and process again.

Add the golden syrup and egg and process until the mixture starts to come together. Tip out onto a (rice) floured surface and form the dough into a smooth ball. Wrap in cling film and chill in the fridge for 20 minutes.

Take out the fridge and roll to the thickness of a £1 coin. Use a gingerbread man cutter (or any cutter you like) and cut out as many shapes as you can, re-rolling left overs to use it all up.

Heat the oven to 180C/160C fan and bake the cookies for 10-12 minutes until nicely browned but not burnt. Leave to cool on the tray for 5 mins then transfer to a wire rack to cool completely.

Decorate however you like...using squeezy pre-made icing (check ingredients) or by making a fairly stiff icing with icing sugar and water. Or get your kids to decorate them just before eating...which seems to be just the reward they need to get them to eat up all their tea!