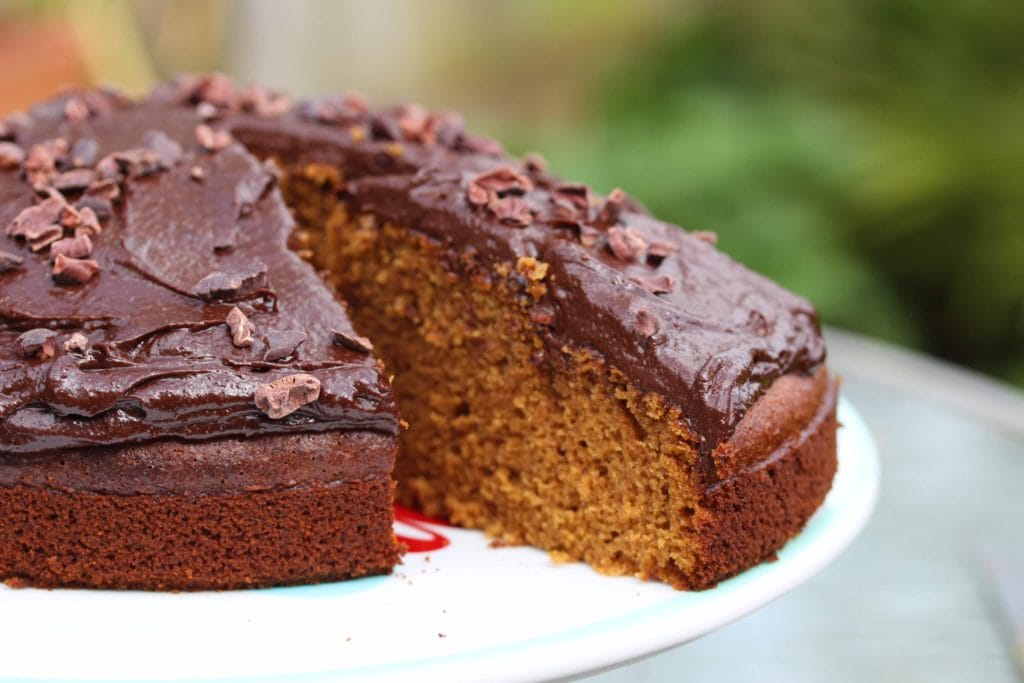 This gluten free coffee cake is topped with an indulgent chocolate icing for the best of both worlds.
Why I hear you cry!
Well, because I couldn't decide whether to make a gluten free coffee cake or a chocolate cake for my birthday this year.
I've got loads of chocolate cake recipes so I thought it was time for a gluten free coffee cake instead. And this one happens to be dairy free too…without a trace of horrid margarine that really isn't good for us.
I haven't made many cakes with olive oil before so I wasn't sure how this was going to turn out. As it happens it got more moist as time went on. In addition to the olive oil, I used coconut syrup rather than sugar for added moisture and a few ground almonds which also help to keep cakes moist.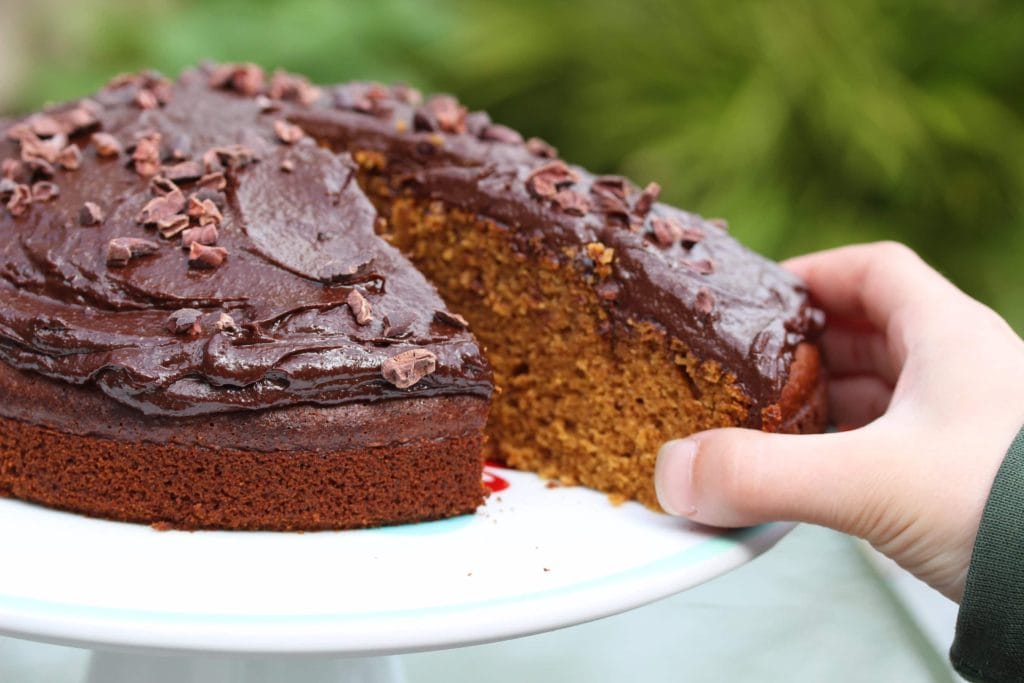 Since attempting to give up sugar several times I now just try to keep my consumption low. I find that coconut sugar doesn't upset my skin in quite the same way as white sugar does. Whether that is 'in my head' I'm not sure, but I'm happy to use it. If you don't have coconut syrup I'm sure you could use runny honey, rice syrup or golden syrup (if you must!). However, the coconut syrup adds a lovely flavour alongside the coffee.
I made the icing with cashews. I hate using margarine and therefore 'butter' icing is not possible. Instead this combination of cashew nuts, cacao, dried apricots (for sweetness and rich flavour) and a little coconut syrup provides a fabulous alternative. It's rich in flavour and beautifully glossy.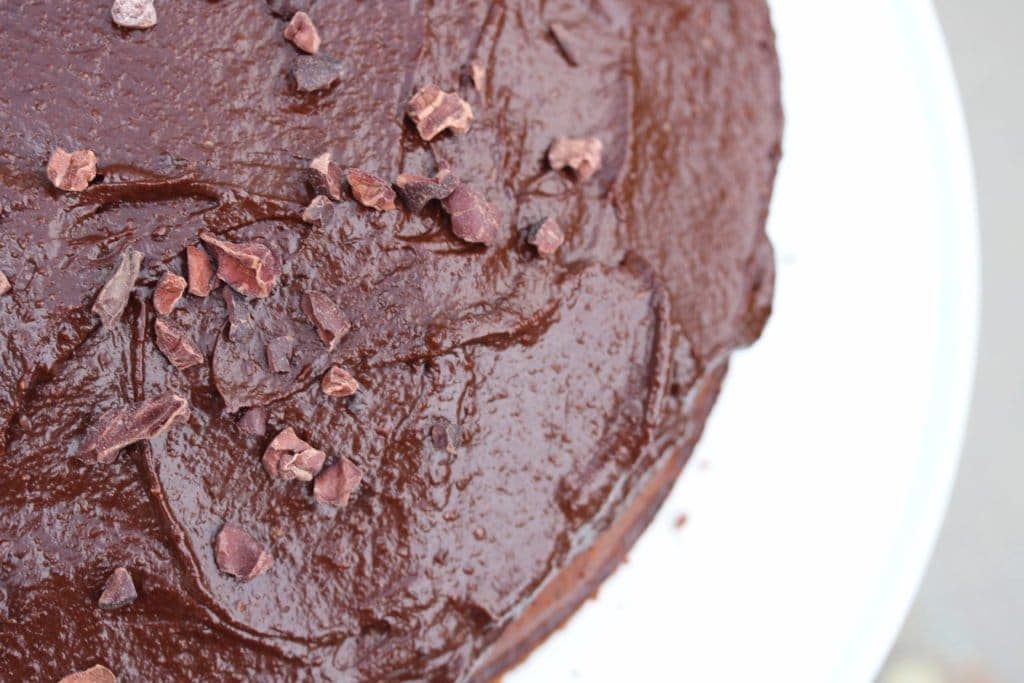 For those of you who love a strong coffee flavour you might want to add more coffee to this gluten free coffee cake. I deliberately didn't add too much so that the kids could enjoy it. Of course you could also make a coffee flavoured icing if you don't like chocolate. You could also add walnuts to the mix for a coffee and walnut cake.
Basically the options are endless. Use my recipe for gluten free coffee cake as the base for your own creation. Most importantly, enjoy it.
Happy birthday to me!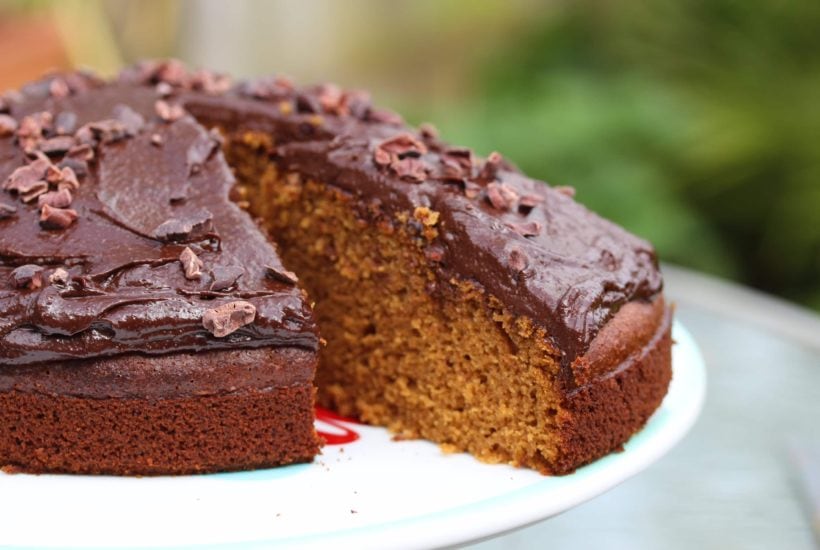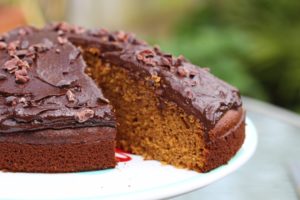 Gluten Free Coffee Cake With Chocolate Icing (Dairy Free)
This gluten free coffee cake is topped with an indulgent chocolate icing for the best of both worlds.
Ingredients
FOR THE CAKE
100

ml

extra virgin olive oil

1 - 2

tbsp

ground coffee

1

tbsp

boiling water

120

ml

coconut syrup -

(I use Coconut Merchant)

3

medium

organic eggs

180

g

Free From Fairy self raising flour blend

45

g

ground almonds
FOR THE ICING:
120

g

raw cashews

3

organic unsulphured dried apricots

30

g

cacao powder or cocoa powder

10

ml

coconut syrup -

(I use Coconut Merchant)

5

tbsp

water

1/2

tbsp

extra virgin olive oil
Instructions
Place the coffee granules into the boiling water and stir well

Whisk together the olive oil, coconut syrup, eggs and coffee until well combined

Add the flour and ground almonds and whisk again for around 1 minute

Place the mixture into a greased 20cm high sided cake tin and bake for 25 - 30 minutes at 180 degrees C, 160 degree fan, gas mark 4 until firm to touch

To make the icing place all the ingredients into a high speed blender and blend until completely smooth

When the cake is cool, spread the icing on the top and enjoy.
Pin the recipe so you don't lose it: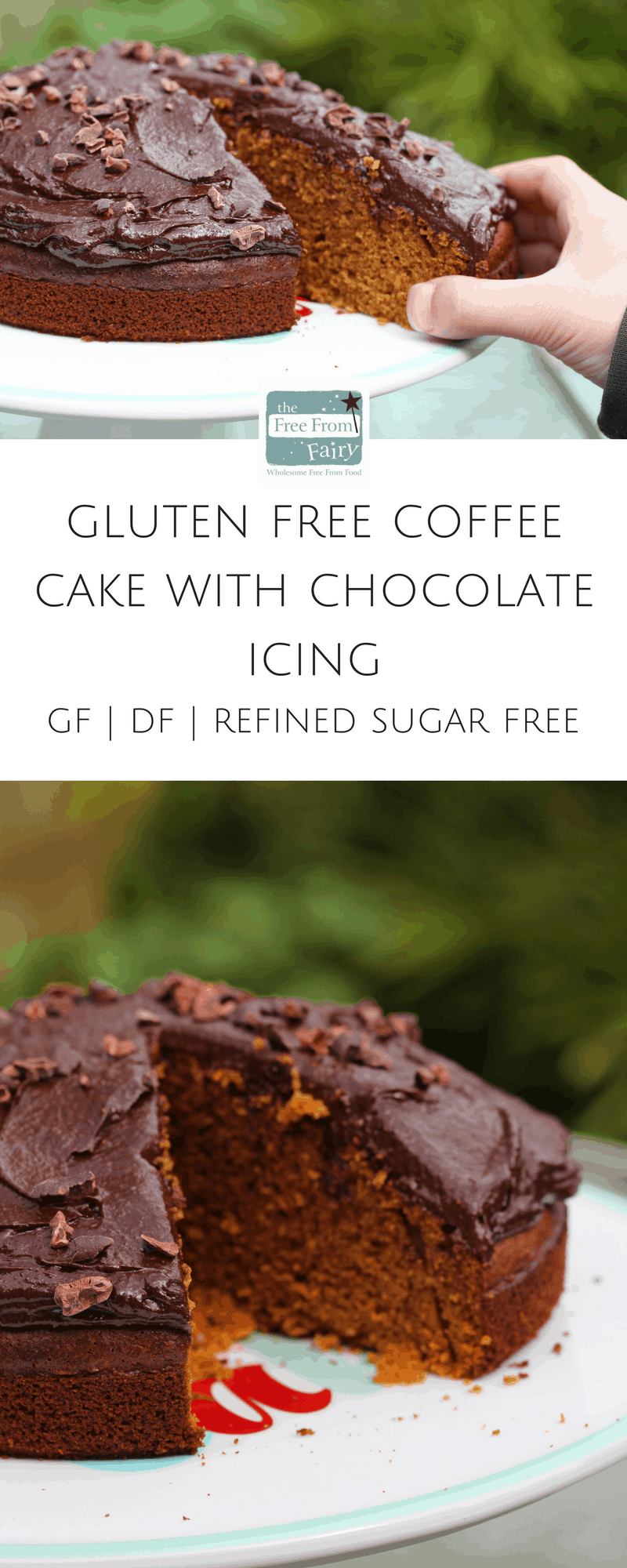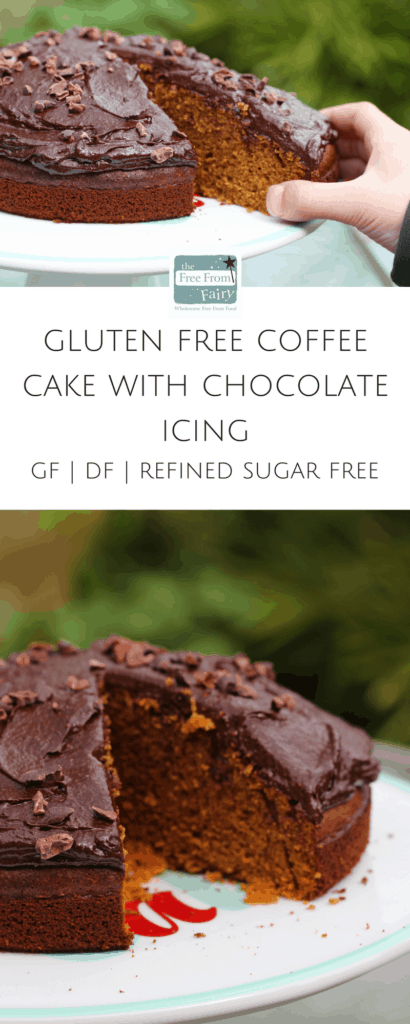 I've shared this with: