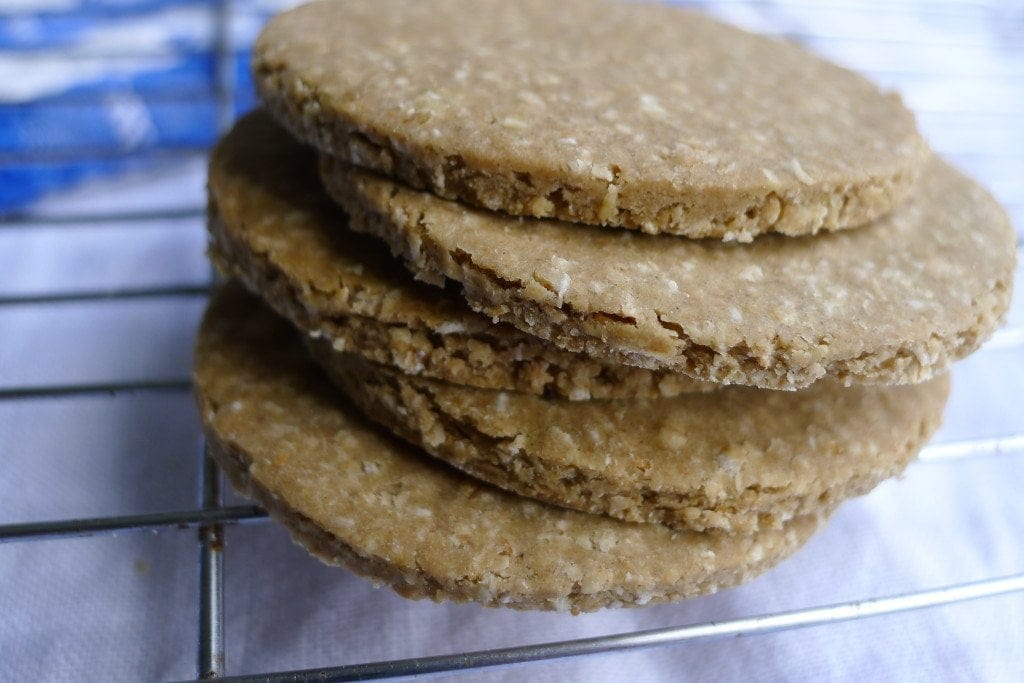 Fairy HQ has turned into Ground Hog Day.
It started nearly two weeks ago with Pickle coming down with an almighty fever.
On the day he returned to school some 6 days after the fever started, Roo came down with the very same thing.  Yesterday she returned to school with a huge sigh of relief from me…only for Pickle to come home with another almighty fever.  Is it just me, or is the winter going on too long, without it being a proper winter at all?
Anyway, what it means is that I am sharing another 'old' recipe with you. One that has been knocking around for a year and that I can't believe has made it on here before.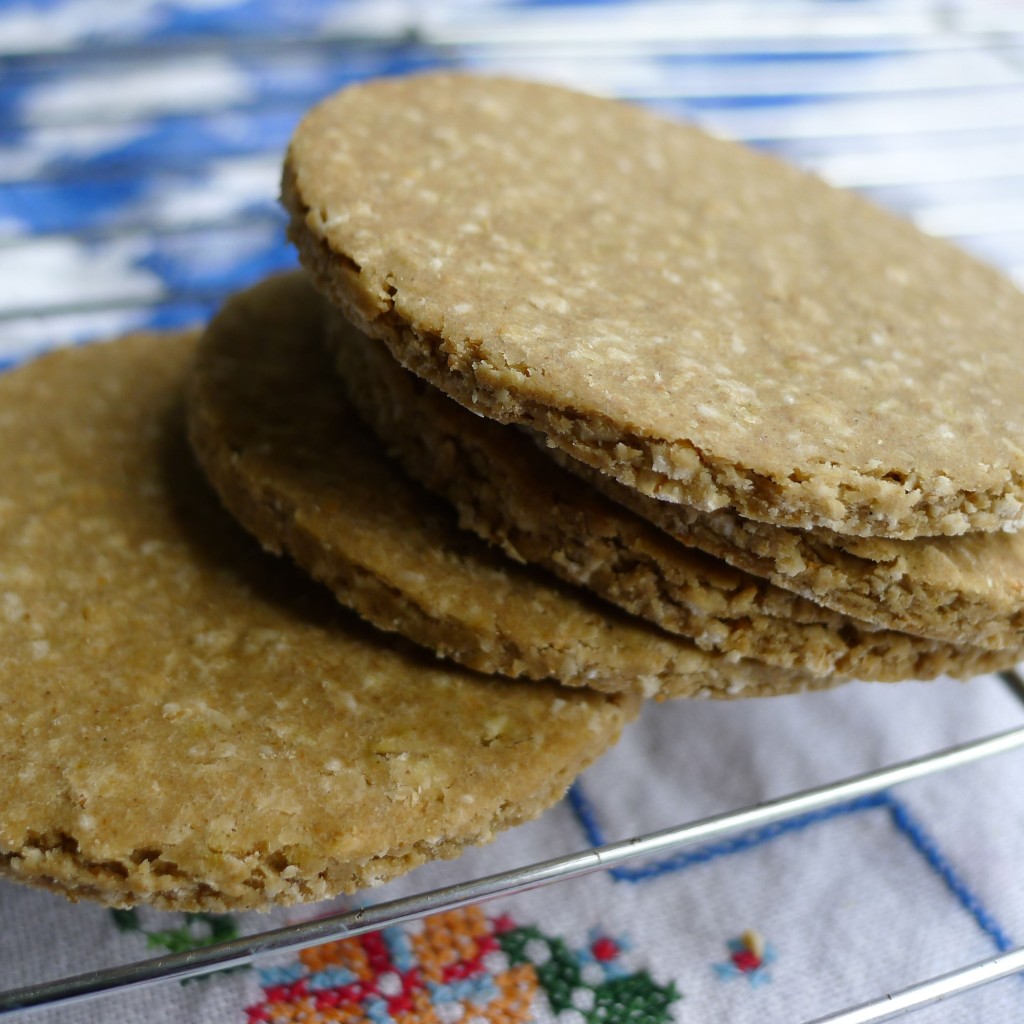 I believe that these oatcakes were originally inspired by a recipe in River Cottage Light and Easy…one of my favourite recipe books of the last few years.  However, me being me, couldn't possibly leave it alone and I came up with these.
They are light and crumbly yet flavoursome and delicious.  The perfect match for my chickpea pate, or indeed my newly made gluten and dairy-free chicken liver pate if you want to pack in the nutrients and healing properties of foods (and of course, are not vegetarian).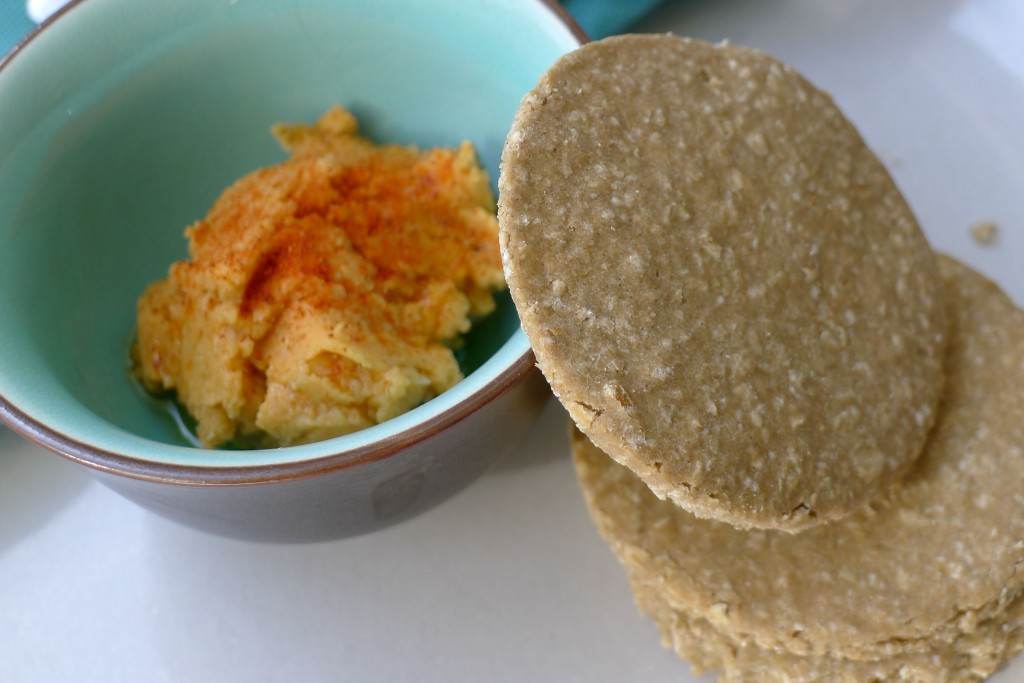 The addition of teff takes the nutritional values of these little biscuits to a higher lever than just a humble oatcake.
For those of you who haven't noticed, I am rather a fan of teff.  It is the smallest grain in the world (about the size of a pin head) yet packs a nutritional punch.  It is high in dietary fibre as well as calcium (key in this house because Roo is both coeliac and dairy-free), iron and protein.  I try and sneak it into everything I bake and it forms the cornerstone of my wholegrain gluten-free flour blend because of its properties.
Anyway, I hope you like the recipe.  As always do let me know what you think of it if you decide to make it.  I'll be sharing the recipes for the pates next week after having spent another few days dealing with a poorly child.  Wish me patience.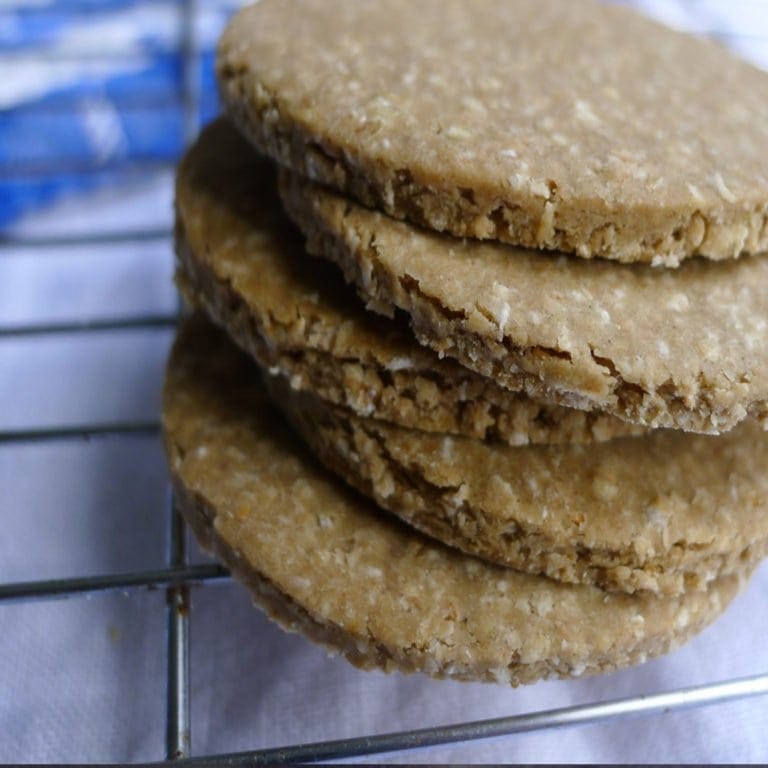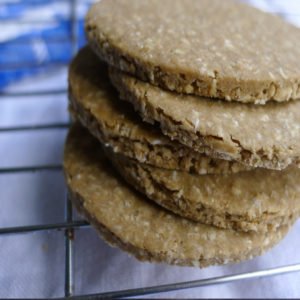 Gluten-free & Dairy-free Oatcake (With Teff)
Gluten-free, Dairy-free, Egg-free, Nut-free, Soya-free, Sugar-free
Ingredients
100

g

gluten-free oat flour

-

or grind your oats in a blender or coffee grinder

100

g

teff flour

1/4

tsp

bicarbonate of soda

30

g

coconut oil -

melted

Water to form a dough

a pinch of salt if required
Instructions
Mix the dry ingredients together well then add the coconut oil and stir.

Add enough water to form the mixture into a dough

Knead the dough until it is smooth

Place the dough onto a large piece of parchment paper. Cover with another piece of parchment and roll out with a rolling pin to approx. 2mm thick

Use a cutter to cut circles from the dough, placing them onto a greased or lined baking tray.

Re-roll the dough and repeat until all the dough is used up

Bake in a pre-heated oven at 180 degrees, 160 degree fan, gas mark 4 for 20 - 25 minutes until golden

Cool on the trays then keep in an airtight container