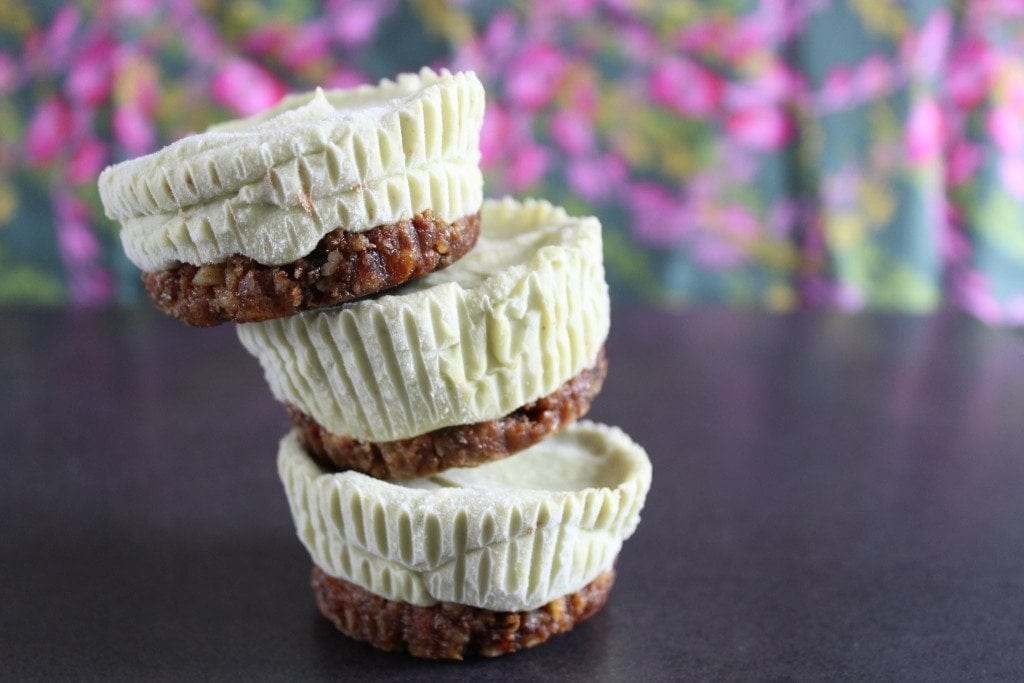 Mini key lime pies…the perfect little treat that I developed for Mr M's 40th birthday party last year.
Alas, now that I have quit fructose, these are no longer 'allowed' but they were too delicious to keep to myself.
To keep myself away from temptation I haven't been developing recipes much over the past few weeks.  Instead, I have been testing and re-testing recipes using my wholegrain flour blend in readiness for the first ebook that I am working on to share my pastry recipes when the flour comes on the market.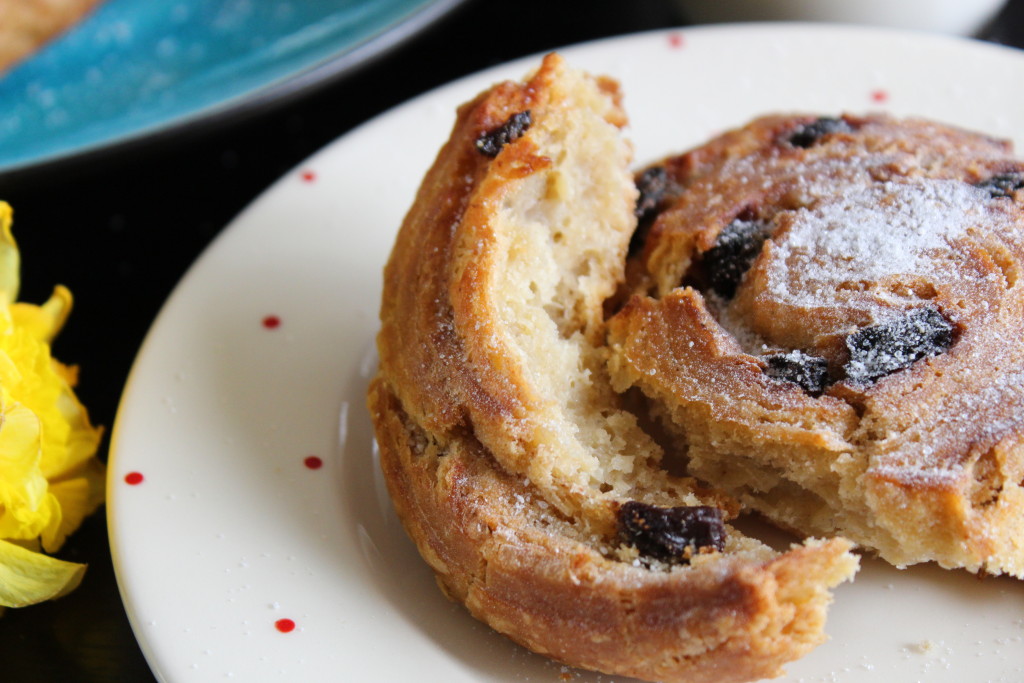 Stopping the recipe development for a few weeks means that I can actually share some of the recipes I created last year and never had time to write up!  It also gives me time to look after endlessly poorly children.
This week it is Roo's turn to be ill.  Pickle went back to school on Friday, and Roo came down with it the same day.  I am therefore sitting on the sofa with a sickly child whilst watching Art Ninja on CBBC.  If you've never seen it I can recommend it…plenty of inspirational art projects to get stuck into.
Back to the key lime pies…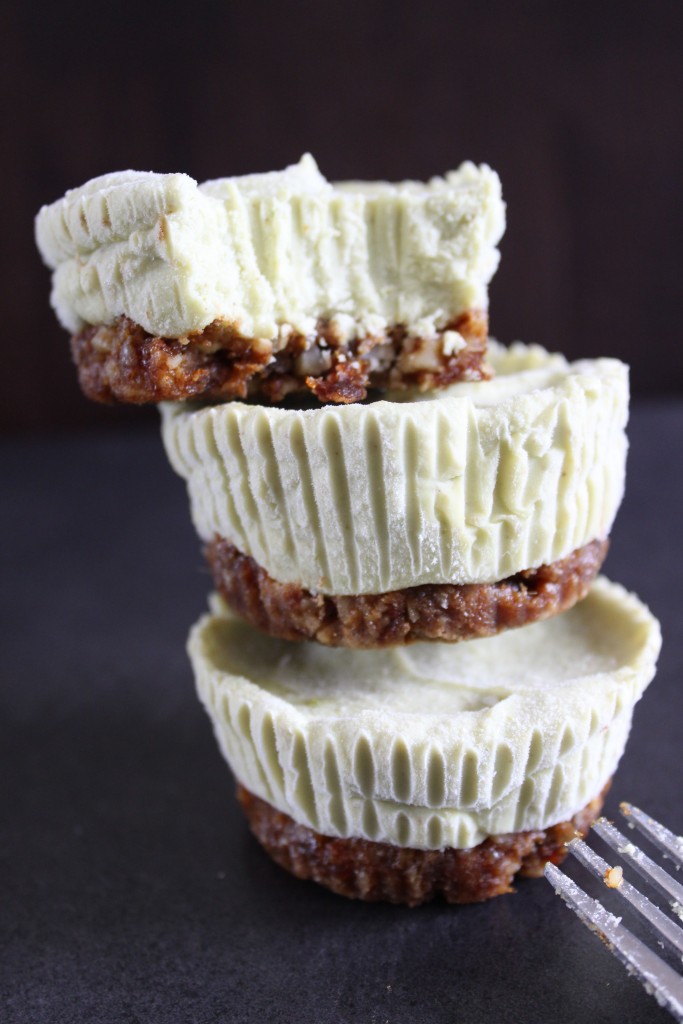 You could make this recipe into one large key lime pie if you wanted to.  I rather liked the mini versions that were perfect for the party.
They contain no refined sugar, being sweetened with dates and honey instead.  That doesn't mean they are healthy though…that is a lot of sugar still (just saying as I am now a fructose-free freak!).
Packed with nuts they also provide you with protein, fibre and essential fats, not to mention calcium, vitamin E, selenium, iron, magnesium, potassium, folate, B vitamins, zinc and antioxidants (depending on the nuts you choose to use).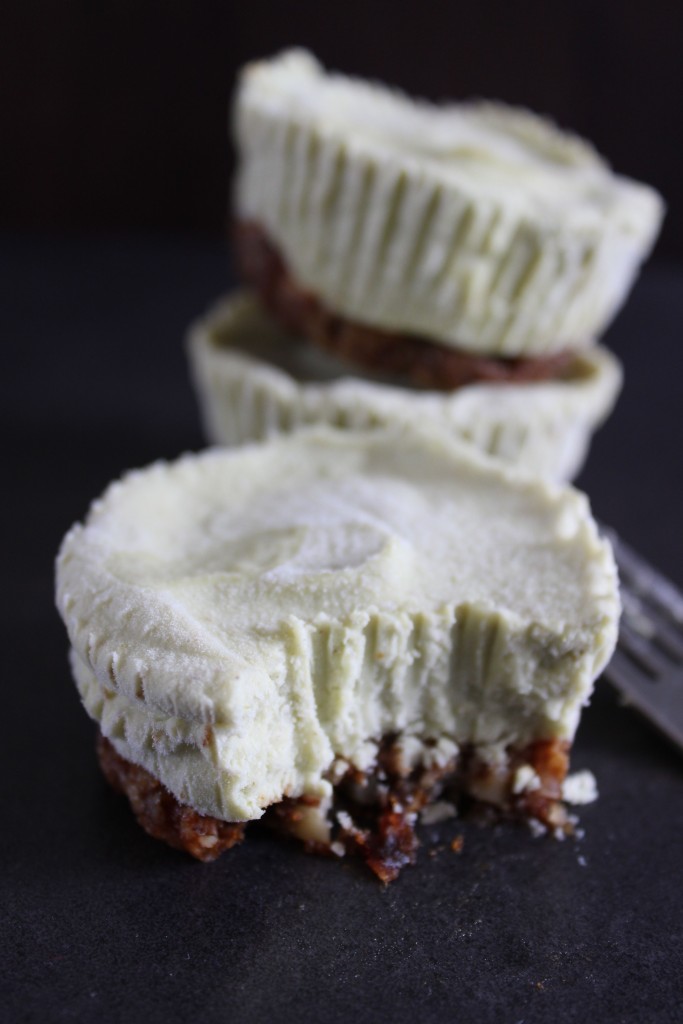 They are also suitable for anyone following the paleo, GAPS, SCD or low carb diet.
If you make them do let me know what you think and do share your photos…I love to see my recipes in action!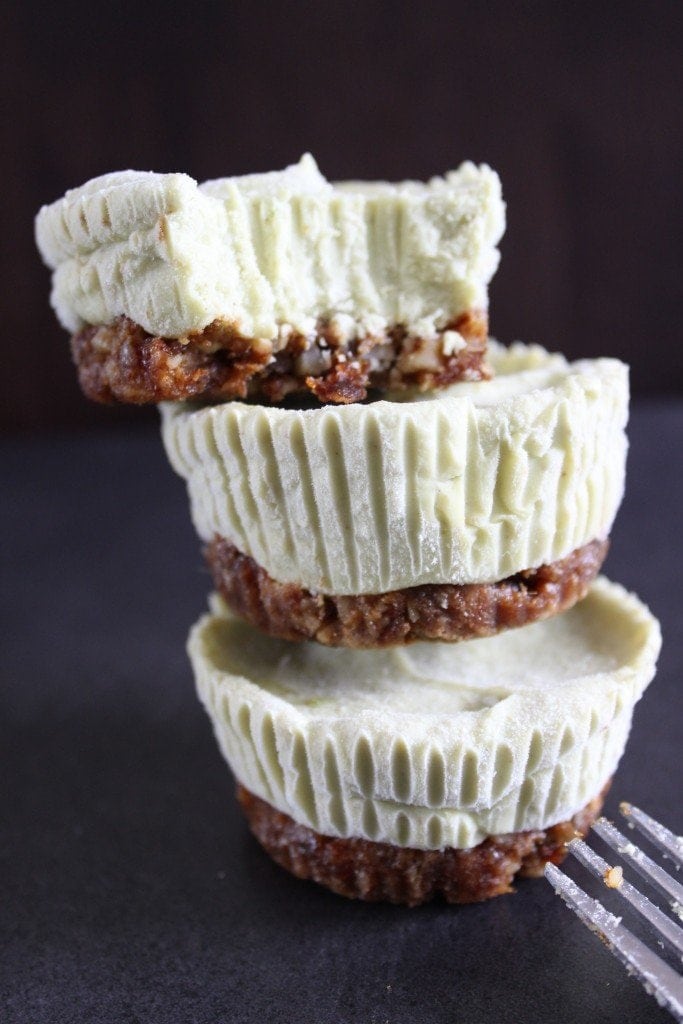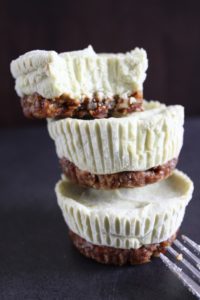 Mini Key Lime Pies (Grain-free, Dairy-free, Egg-free, Refined Sugar-free)
Gluten-free, Dairy-free, Egg-free, Soya-free, Refined Sugar-free, SCD, GAPS, Low Carb
Ingredients
For the base:

100

g

mixed nuts of choice

175

g

dried dates

-

soaked in boiling water for approx. 15 minutes until soft

1

tsp

sugar-free vanilla extract

For the topping:

250

g

cashew nuts -

soaked for at least 4 hours

1

tsp

sugar-free vanilla extract

4

limes - zest and juice

1

avocado

-

peeled and stoned

3

tbsp

runny honey

1

tsp

ground chia seeds

-

I grind in my coffee grinder

40

g

virgin coconut oil

-

melted (I used Coconut Merchant)
Instructions
Ideally the night before you wish to make the recipe put your cashew nuts into a bowl and cover with lightly salted water. Leave to soak. Alternatively soak for four hours

When you are ready to make the recipe, place the dates into a bowl and cover with boiling water. Leave to soak for around 15 minutes until softened, then drain well and place in the bowl of a food processor along with your nuts of choice for the base and vanilla extract

Whizz the ingredients until combined into a 'dough'

Press the dough firmly either into 12 cupcake cases placed in a muffin tray, or straight into lightly greased muffin tray holes

Set to one side while you make the topping

Drain the cashew nuts and wash them well to remove the salty water

Place them into a blender (I use an Omniblend V) along with all the other ingredients

Blend on high until completely smooth

Divide the mixture between the 12 bases and smooth the tops with the back of a wet teaspoon

Refrigerate for at least two hours until firm. Alternatively place in the freezer to chill until firm
Don't loose the recipe…pin it now.