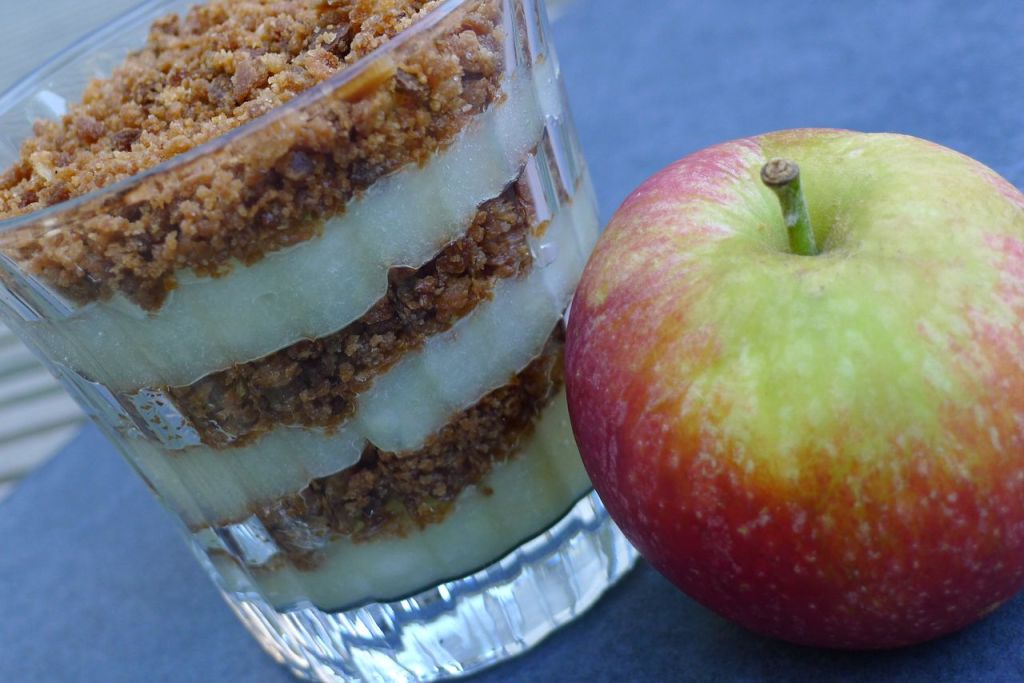 A few weeks ago I was asked to blog an apple recipe in advance of the 2014 Killerton cider and apple festival which is taking place on the 18th and 19th October.
Killerton is an amazing National Trust property on the outskirts of Exeter and so I was delighted to be asked to help promote their event.
My lovely mum, who I mention a lot in my posts for providing me with delicious home-grown produce, has been giving me loads of cooked windfalls lately which have been disappearing out of the house in a matter of days, mainly in the form of crumble, using my quick and healthy recipe!
Up until now I haven't had a chance to make them into anything else, including a favourite recipe of mine…which I cannot claim to have created! This one is one that my mum has made for years and that never fails to satisfy!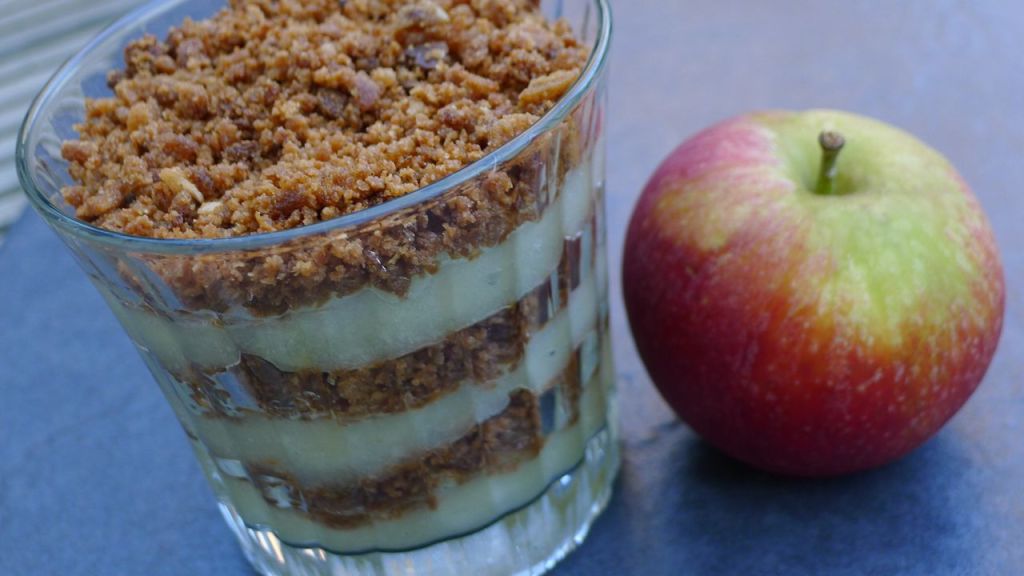 Despite its name it is not a cake…I have no idea where the recipe came from originally, or why it is called a cake. If anyone Danish is reading this perhaps you could let me know!
One thing I can be sure of is that it tastes amazing and is really easy to make. It is also perfect for using up all the crusts that I have to cut off Roo's sandwiches every morning and that I bung in the freezer for recipes like this! It really is a 'thrifty' recipe!
What is your favourite apple recipe. Feel free to tell me all about it in the comments section below!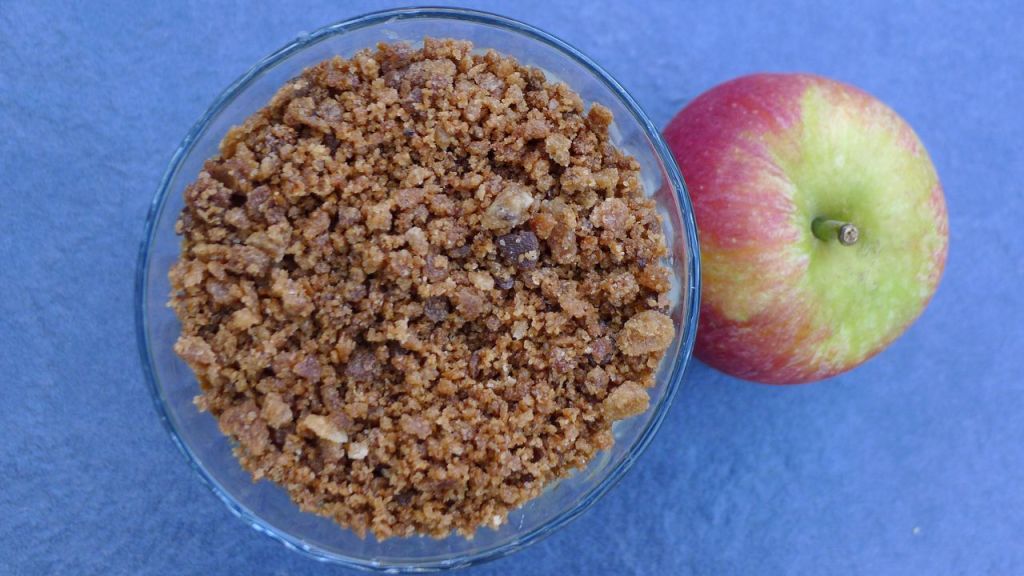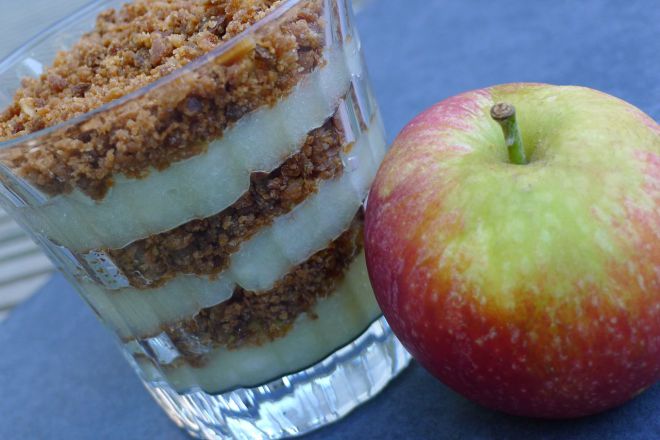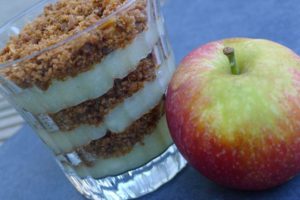 Gluten-free Danish Apple Cake
Gluten-free, Egg-free, Nut-free, Soya-free (check bread); can be Dairy-free
Ingredients
700

g

stewed apples

-

about 1kg whole apples - cooking are best

170

g

fresh gluten-free bread crumbs

-

I use the crusts and grind them into crumbs in my food processor

80

g

demerara sugar

60

g

butter

-

you could use coconut oil here if you want it dairy free

Juice of half a lemon

Sugar to taste
Instructions
Mix the breadcrumbs with the sugar and fry over a medium heat in a frying pan with the butter or coconut oil until nice and crispy (but not burnt! Keep an eye on them).

Meanwhile, add the lemon juice and as much sugar as you like to the stewed apples. (I try to not add any sugar and let the sweetness come from the rest of the pudding).

Once the breadcrumb mixture is ready, place alternate layers of fried breadcrumbs and stewed apples into a glass.

If you can wait, chill and serve with cream (clotted would be good here!!). Otherwise tuck in while it is still warm...perhaps with some ice cream!
In return for this recipe I have been given free tickets to the Apple and Cider Festival. See you there!
I have shared this with