Many of you will know that I have a 'thing' about bacteria.
Not just any bacteria, but those that live in our gut and influence so much of our health.
For many years I have been convinced that my gut bacteria has played a role in my health (or non-health).
I've been exposed to some undesirable little beasts in my time.
When I was five I lived in Mexico and although I never seemed to suffer with the dreaded amoeba's that everyone talked about so much, I was probably exposed to all manner of weird and wonderful bacterial life.
Then when I was 16 I travelled to India with my college, and of course suffered with the inevitable 'Delhi Belly'.
After completing my degree and a stint of voluntary work I set off on an adventure of a lifetime.
Alone and with just my backpack, some guide books and a return ticket to Bangkok I travelled for 6 months around South East Asia.
In the last month of my trip I became pretty ill. I visited umpteen doctors and clinics as I wound my way through Indonesia but nobody really knew what was wrong.  I clearly had an undesirable gut microbe but nobody correctly treated it.
When I returned home I was thin and exhausted. A stool sample was taken and tested and I was found to be harbouring campylobacter, a usually self-limiting infection with symptoms lasting five to seven days. I had in fact been ill for around a month so I was always convinced that there was something else lurking there too.
Irritable Bowel Syndrome (IBS) kicked in from that point onwards I believe, at least my tummy was never quite right after that.
I did everything I could to 'treat' my IBS. I took probiotics, I drank aloe vera juice (yuck!), I tried all kinds of weird and wonderful therapies and remedies to no avail; in fact most of those things just made it much worse.
It was only years later, after six months of travel around South America (when I'm sure a few more microbes hoped on board the wandering belly) that I made the association between wheat and my symptoms. Once again I returned skeletal and unable to eat due to extreme bloating.
Fast forward many years.  Mostly the IBS was under control through the avoidance of wheat, however you may recall a major flare up last year after I tried milk kefir (a strong 'natural' probiotic that you can make yourself).
It reminded me that years before my IBS had worsened whenever I tried to take probiotics of any kind.
I was convinced that my health was inter-related to my gut bacteria.
It felt to me as though the bacterial mix I had in my gut did not appreciate the addition of any beneficial bacteria that I gave it though probiotics, so I was determined to sort it out once and for all.
I won't repeat that story. I have written in depth about my quest to find a happy tummy over the last year.
So what has this got to do with food cravings?
As you know from my last post, I am addicted to sugar. I quit it earlier this year and found that my IBS and other hormonal-related symptoms disappeared.
So why have I gone back to craving it so much?
I believe the answer is in those little bugs again.
Last year I followed the Specific Carbohydrate Diet and GAPS diets, designed to rid the body of 'bad' bacteria and promote the growth of beneficial bacteria, whilst healing the gut.  Alongside the diet I took Symprove, the only water-based gluten and lactose-free probiotic that has been proven to reach the gut alive and thrive there.
I then followed the I Quit Sugar programme and successfully rid myself of my sugar cravings.
However, over the last month I have been craving sugar and have started eating it again.
My symptoms have returned with vengeance and I think the answer is in the gut.
I believe that my bacteria have become unbalanced again.
So, in addition to quitting sugar once more, I am starting to take a half dose of Symprove in the hope of re-balancing my gut flora.
And it isn't just me thinking that this might help.  There is more evidence emerging every day about the role that our gut bacteria plays in our dietary choices and subsequent health.
A study published in 2014 entitled 'Is eating behavior manipulated by the gastrointestinal microbiota?Evolutionary pressures and potential mechanisms'  suggests that "Microbes in the gastrointestinal tract are under selective pressure to manipulate host eating behavior to increase their fitness, sometimes at the expense of host fitness."
In other words microbes in our gut can dictate what we eat, sometimes at the detriment of our health.
The paper goes on to say that they may do this via two methods. The first is by making us crave foods that they need to proliferate or that cause their competitors to fail.  The second by making us feel dissatisfied with life until we eat the foods that they require.
Sound familiar?  It does to me.  Had a bad day, feeling miserable? Reach for the chocolate bar…
When I am driven to eat sugar it is as if I have lost all 'normal' control.
Last Tuesday is a great example.
It was as though I were possessed, I suddenly had an overwhelming desire to eat something sweet…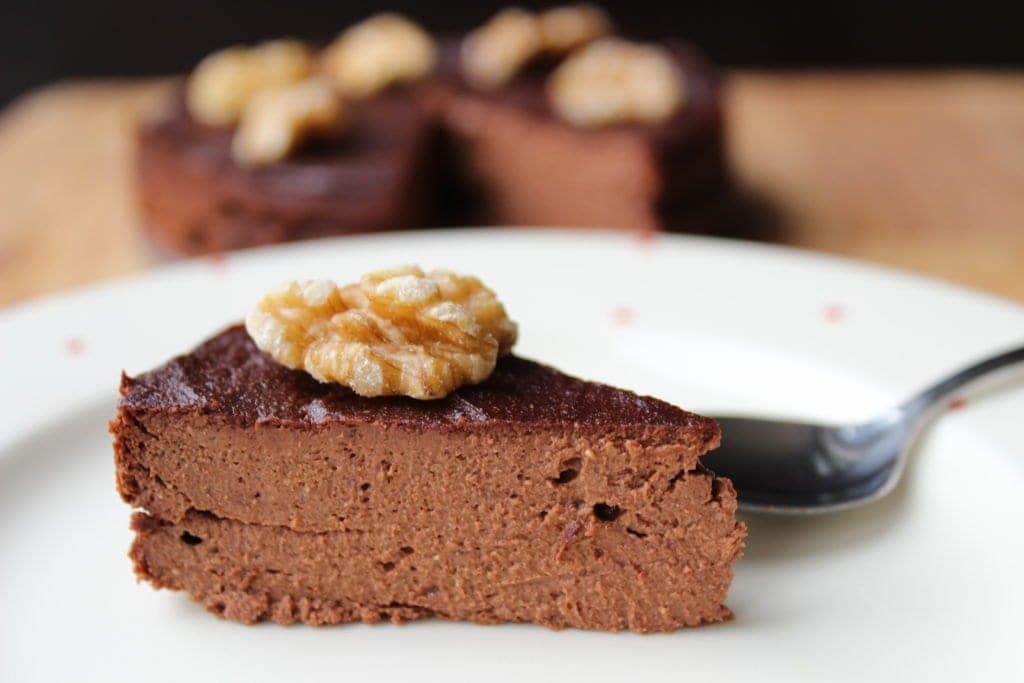 I remembered that there were some little chocolate bars in the garage and stuffed one in my mouth. No sooner had I finished ramming the first bar in my mouth I was back in the garage getting another, and another.
Then I moved on to the cupboard.
Climbing on a chair I reached into the deepest darkest depths of the top shelf and pulled out a box of chocolate coated marshmallows.
They'd been there a long time for a reason; I hate marshmallows. But not today. I ripped the packaging open and stuffed three in my mouth in quick succession.
I was strangely enjoying the destructive behaviour but at the same time knew I had to do something to gain control.  As it happens I have no idea what that something was…but that episode was the kick up the bum that I needed to get on top of this again.
So a word of caution to my little destructive bacterial gut critters.
Watch out!
Your days are numbered.
The sugar won't be coming down to you.
Back on my sensible, all natural unprocessed diet you are going to DIE.
So next time you feel the urge to cram something into your mouth, pause to think about why that might be and question whether it is really you that is in control.
That pause might just give you the strength not to follow the temptation…
I am a brand ambassador for Symprove. You can find out what that means here.