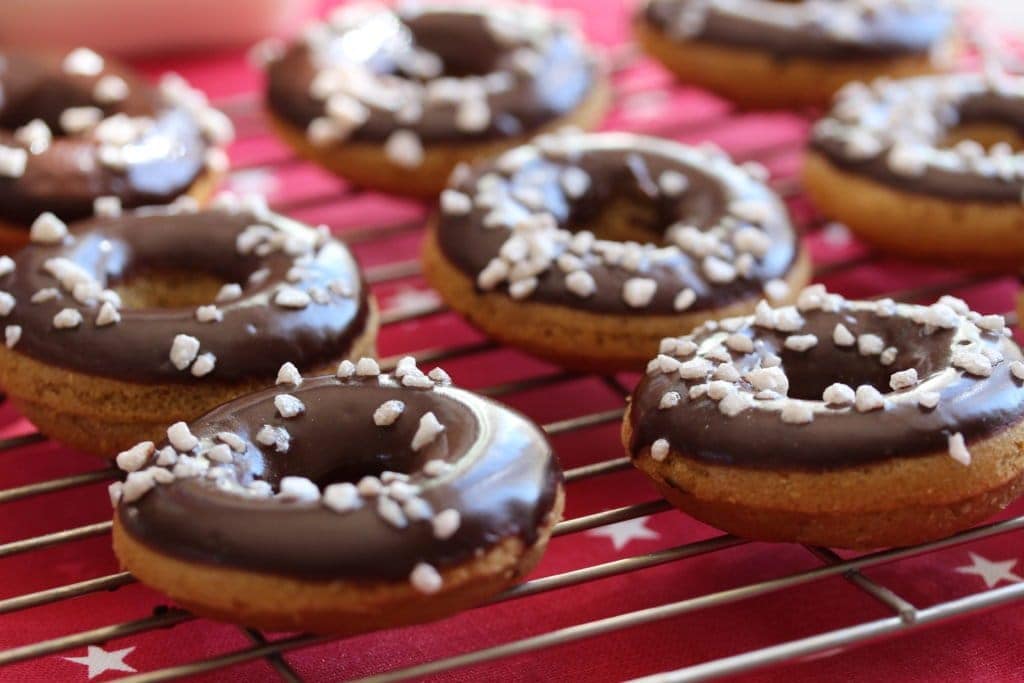 Many of my regular readers will know that our first two week family holiday abroad is rapidly approaching and the excitement in the Fairy household is palpable.
Before we head of I have a myriad of things to do, and I couldn't go away without sharing this fabulous recipe with you.
Once again I have teamed up with a2 Milk, with whom I worked on my homemade healthier condensed milk and marlenka recipe.
I love a2 Milk.  They have given me back the ability to drink cows milk but without the terrible itchy dry hands and swollen knuckles that I suffer with when drinking 'ordinary' cows milk, or consuming cows milk products.  You can find out how a2 Milk differs from 'ordinary' cows milk and check whether it might be suitable for your cows milk or lactose intolerance here.
So that I don't have to go without milk over our two week holiday I have just purchased long-life a2 Milk from Amazon. I am delighted that I can continue to enjoy pancakes and porridge for breakfast when we are in France, and I will always have a stash in Rosie (our camper van) for future camping trips.
Anyway, a2 Milk were looking for some healthy packed lunch ideas so I came up with these doughnuts.  They aren't exactly healthy but they have considerably lower sugar and fat than regular doughnuts and being made with my wholegrain gluten-free flour blend they also provide some wholegrain goodness.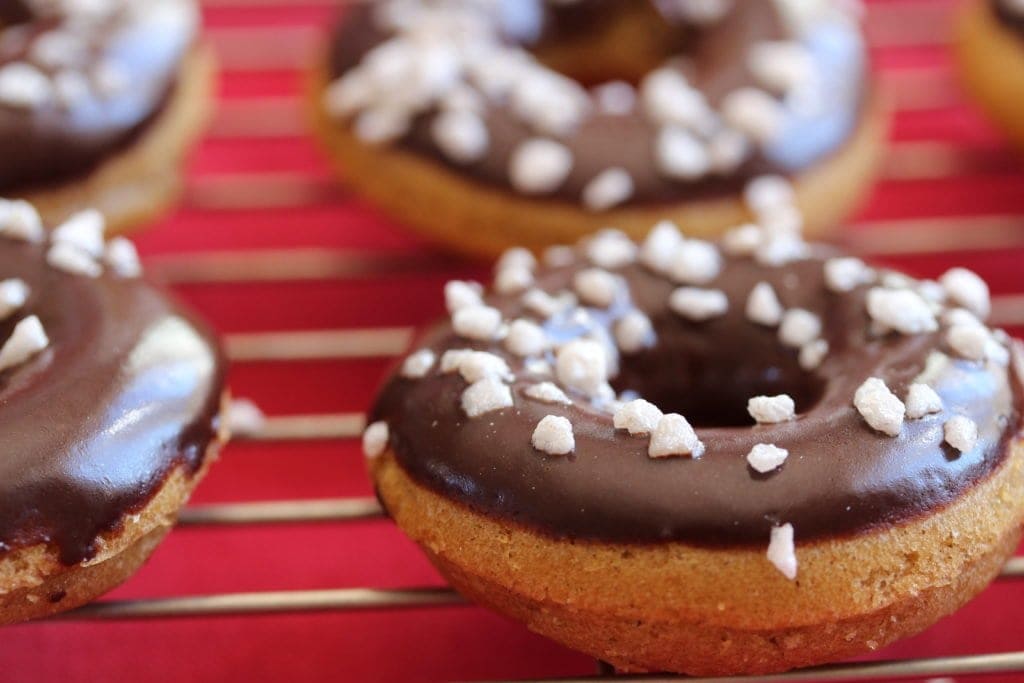 I use goats butter in the recipe because I find I can tolerate goats products in the same way I can tolerate a2 Milk. This is because both a2 Milk and goats milk contain only the A2 milk protein and not the A1 protein which many people seem to react to.
They are super easy to make and would be fun to knock up with the little people in your life.
I made a little Facebook Live video while I was creating this recipe. You can watch it here:

You could leave them un-iced, use my chocolate 'icing' or create your own topping.  I chose dark chocolate because of its lower sugar content but adapt to suit your likes and needs.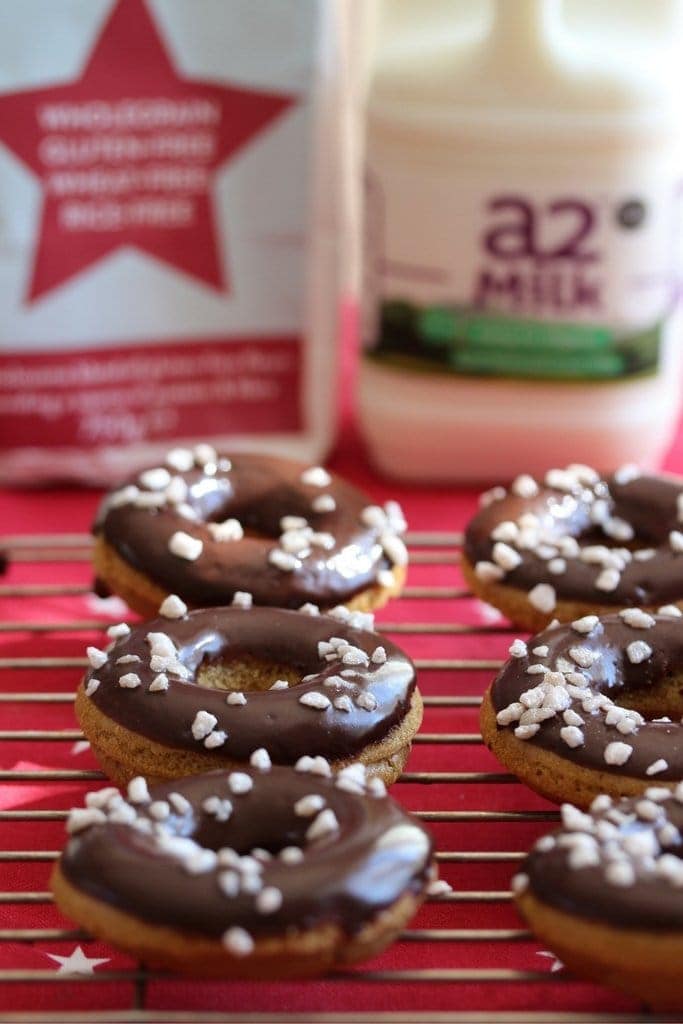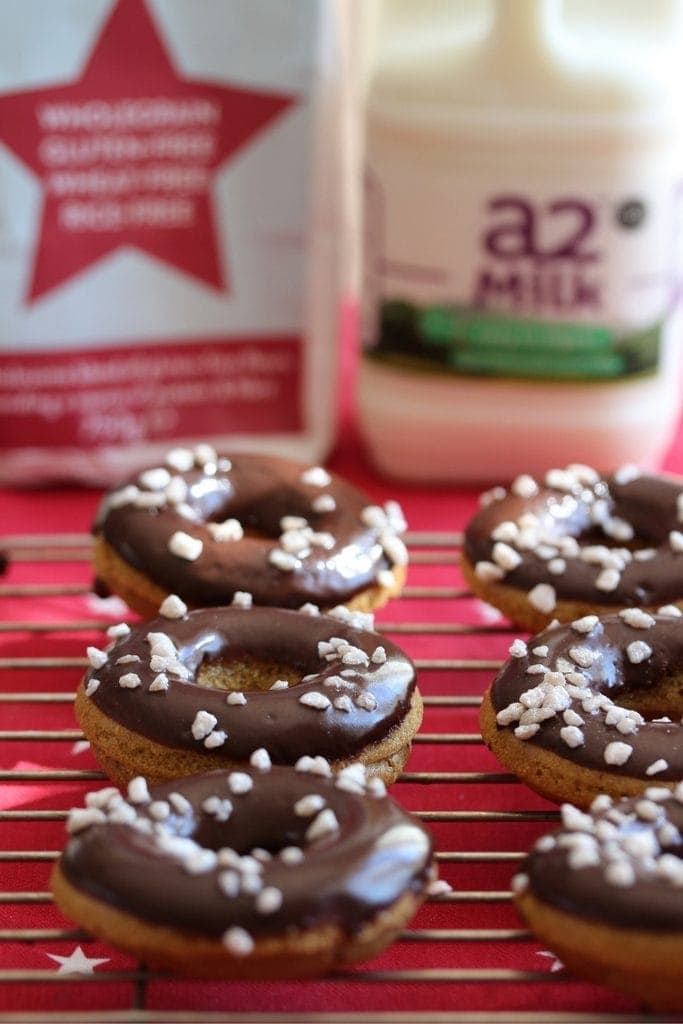 As always, do let me know your thoughts on the recipe. I love seeing pictures of your finished bakes if you'd like to share them.
I am planning on having a complete break from social media and emails when I am on holiday so if I don't respond to you until September (or I miss something) then I'm sorry.  I promise to return to the Free From Fairy full of inspiration and excitement when the kids are back at school.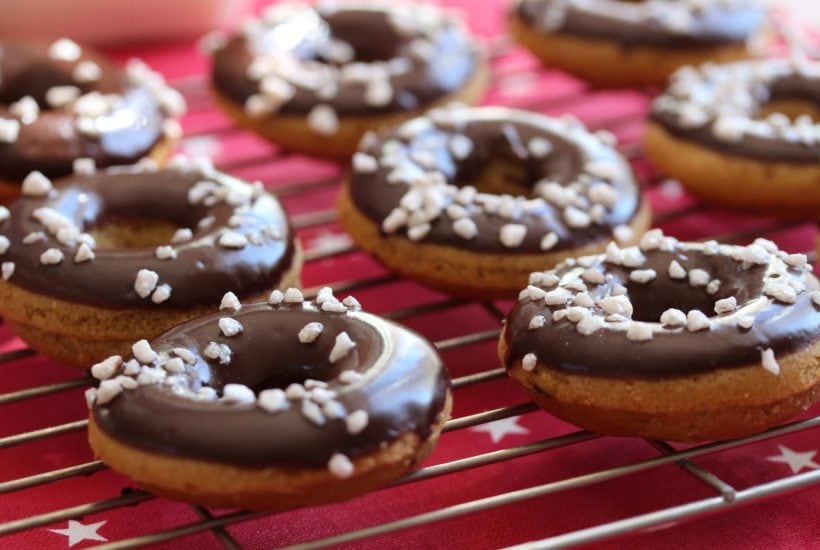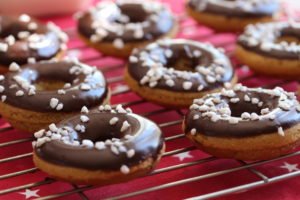 Healthier Baked Gluten-free Ring Doughnuts
Gluten-free, Nut-free, Soya-free, Refined Sugar-free (without topping)
Ingredients
FOR THE DOUGHNUTS:

80

g

goats butter

-

softened

40

g

coconut sugar

2

medium free range eggs

100

g

plain Free From Fairy flour

40

g

tapioca starch

1

tsp

baking powder

1/4

tsp

xanthan gum

1/2

tsp

ground flax seeds

75

ml

full fat of semi-skimmed a2 Milk

2

tsp

vanilla extract -

sugar-free if important

FOR THE TOPPING

35

g

dark chocolate

-

min 70% cocoa

10

g

goats butter

2

tbsp

a2 Milk
Instructions
To make the doughnuts cream the butter with the sugar until paler in colour

Add all the remaining ingredients and beat for around 1 minute until well mixed

Place the mixture into a piping bag (or sandwich bag with corner snipped off) with a small round nozzle attached

Pipe the mixture into non-stick doughnut trays making sure not to put too much mixture into each section or the hole in the middle with disappear when they rise in the oven

Bake in a pre-heated oven at 180 degrees/160 degree fan for approx. 7 minutes until springy to the touch

Whilst the doughnuts are baking make the topping by heating the ingredients together until melted

Once the doughnuts have cooled, dip them in the warm chocolate topping and add sprinkles if you fancy
Pin the recipe so you don't loose it!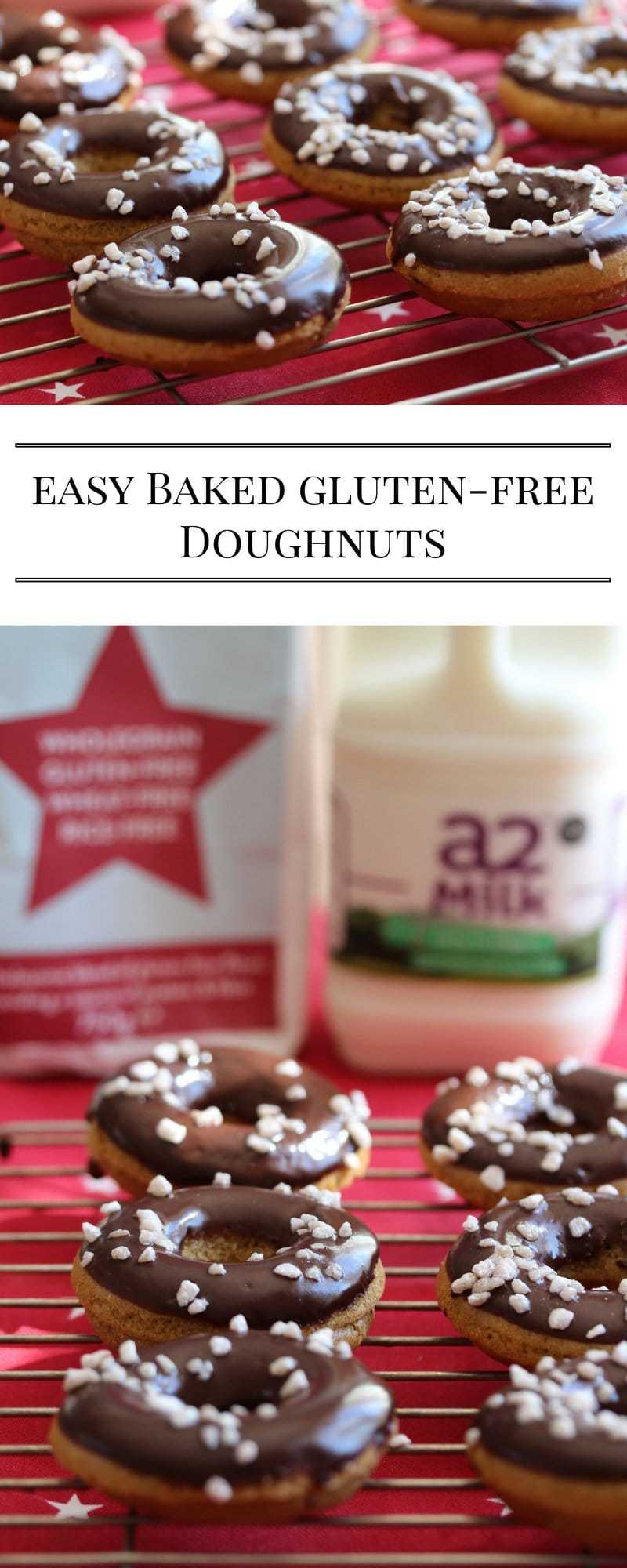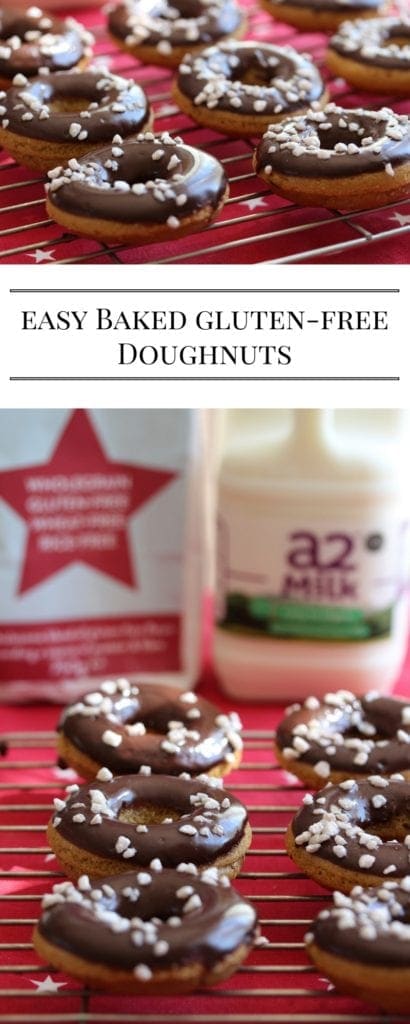 I was paid to create the recipe for a2 Milk. However, I only work with brands that I believe in and all opinions are my own.
Shared with: