This low carb keto pie crust is very easy to make and is a wonderful alternative to 'traditional' pastry. I've flavoured mine with cocoa to make a chocolate pie crust that I've filled with low FODMAP mincemeat to make low carb mince pies. You can use this keto pie crust in any pie recipe.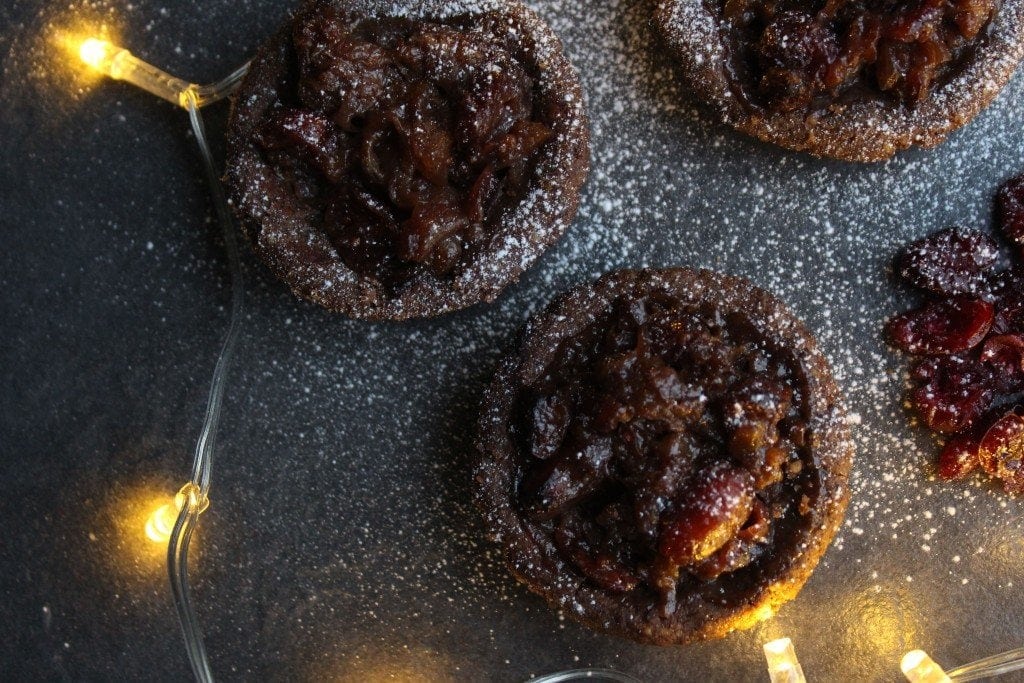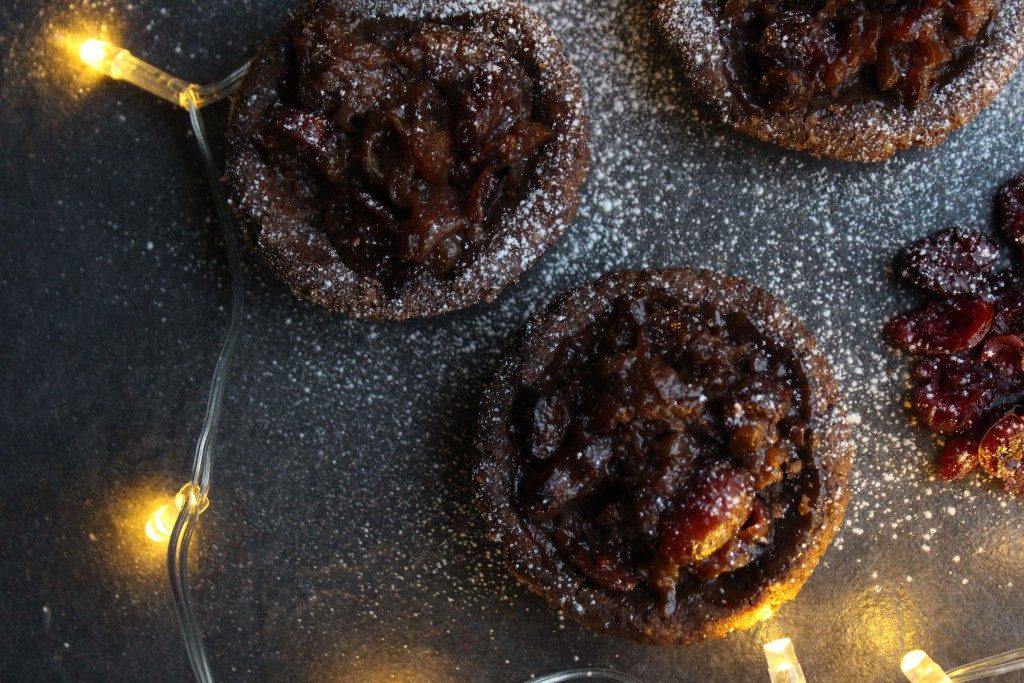 This is a special 'extra' recipe for those of you who would like to make a grain-free keto pie crust for your mince pies this Christmas.  
Consider it an early Christmas present to thank you for putting up with my rambles over the last few years!  
Of course it isn't just for Christmas.
This would work as pastry in any dish you fancy and is perfect if you find that grains make you feel a bit rubbish, like me.
I have made this filled with my low FODMAP mincemeat and it is totally delicious.
I don't feel like I am missing out this Christmas because of my IBS and nor should you or your friends.  
Make sure you share the recipe far and wide so that everyone can have a happy Christmas this year with no tummy woes.
I have a little stash of these low carb, low FODMAP mince pies in the freezer so I can have a treat whenever I feel like it.  
They freeze beautifully so would be perfect for anyone you are entertaining this year who might suffer with IBS.
As always, please let me know what you think if you make it!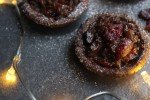 Low Carb, Keto Pie Crust (Low FODMAP too)
This keto pie crust (pastry) is gluten-free, dairy-free, soya-free, low FODMAP and grain-free
Ingredients
100

g

walnuts

1

tbsp

ground flax seeds

1

tbsp

coconut flour

1

medium free-range egg

1/4

tsp

bicarbonate of soda

15

g

coconut oil -

melted

1

tbsp

cocoa powder

-

optional

2

drops stevia

-

optional
Instructions
Blend all of the ingredients together in a food processor or blender until you have a dough. If you are not using cocoa powder and stevia then add a little more walnut to bind it together. Equally if you use another sweetener, like sugar, then you may need to reduce the walnuts...basically you are looking for a dough that looks like pastry! Add or reduce the amount of walnuts or coconut flour to achieve this

Remove the dough from the machine and wrap it in clingfilm

Place in the fridge for at least half an hour to make it less sticky to work with

Once cooled, remove a piece about the size of a walnut, roll it into a ball then press it into a hole of a muffin tray until it covers the base and sides

Repeat with the rest of the dough...you should have enough to make 10 small pies

Fill then bake in a pre-heated oven at 190 degrees, 170 degree fan for around 20 minutes or until cooked through