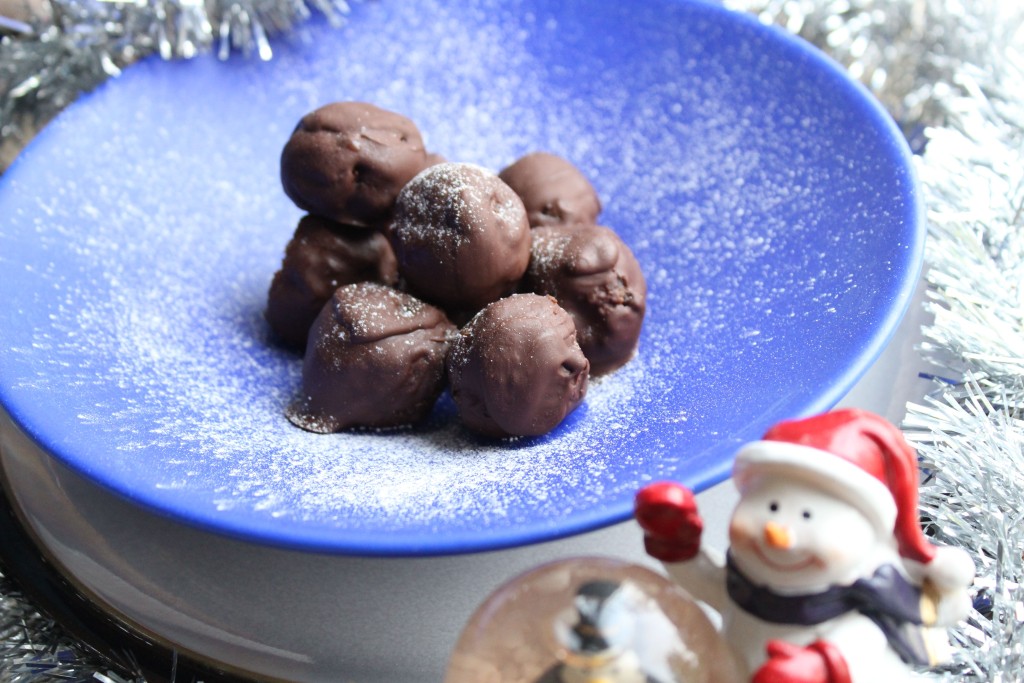 It all started when examining the back of a Christmas pudding flavoured Nakd bar…
Strangely they list the ingredients with the percentages so I suggested to Roo that she create her own version based on their proportions.
Excited about the prospect of creating her own recipe she rushed off to the kitchen to find the ingredients.  What she created is nothing short of magic!  She was understandably pleased with herself and everyone who tried them thought they were delicious…we hope you do too!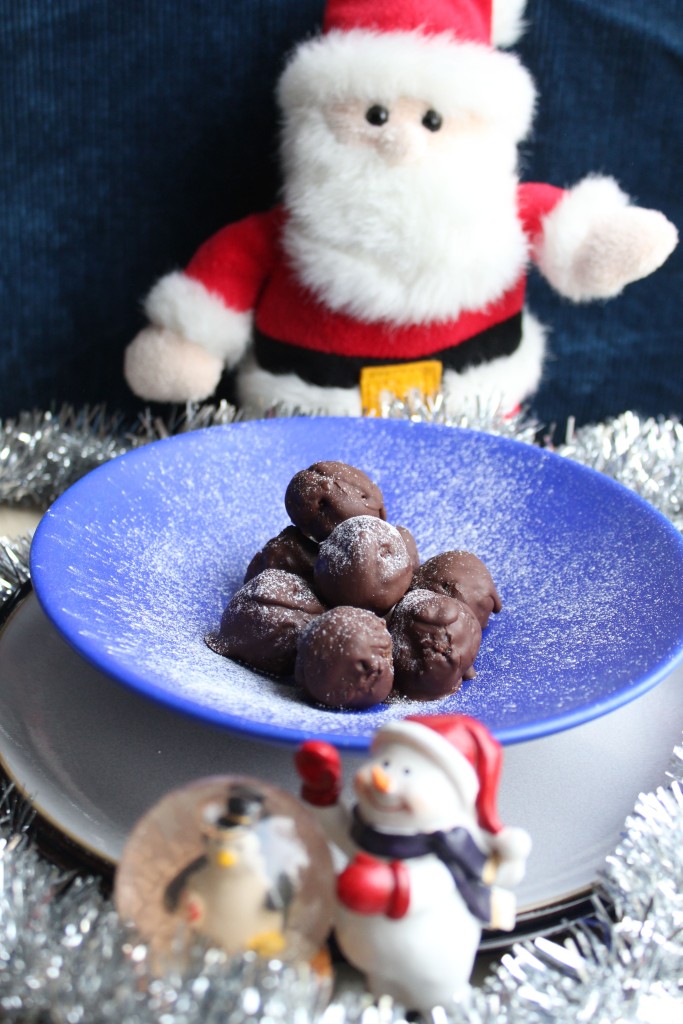 They are smooth and dense, naturally sweetened with fruit and decadently covered in rich dark chocolate.  These would make the perfect Christmas gift…in fact I do believe that Roo will be making them for her teacher (lets hope she doesn't read my blog!!!).
They are simple to make and can be whizzed up in under 30 minutes (with most of that time being for cooling!).
As always, if you do make them please do let us know! I know Roo will be delighted and she would love to see your photographs too…she styled mine which is why they look so great!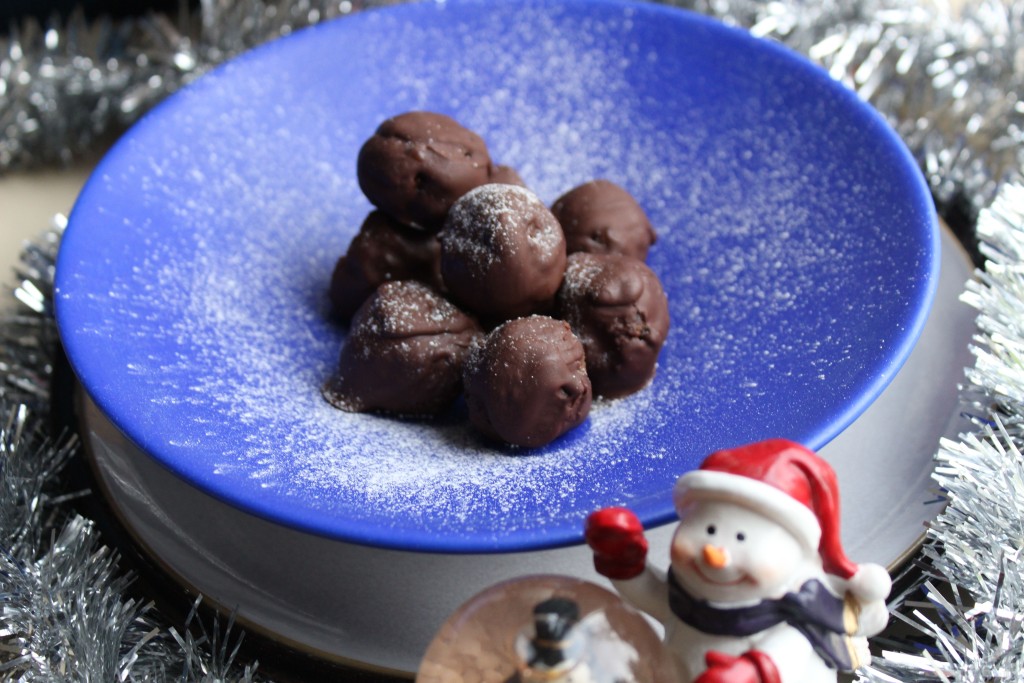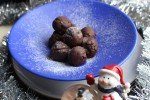 Christmas Pudding Truffles
Gluten-free, Dairy-free, Egg-free, Soya-free, Refined Sugar-free and SCD, GAPS, Paleo (without the chocolate coating)
Ingredients
100

g

dried

pitted prunes

70

g

flaked or whole almonds

32

g

raisins

1/4

tsp

ground ginger

1/4

tsp

ground cinnamon

Pinch

nutmeg

Zest and juice 1/2 clementine

FOR THE CHOCOLATE SHELL

50

g

dark

dairy-free, (sugar-free) chocolate - Roo used Free'ist

10

g

coconut oil

or butter if you can tolerate it
Method
Place all the ingredients, apart from the chocolate into a mini food processor (or 'normal' one if that is all you have). Whizz until you have a smooth paste. You may have to stop and start a lot and scrape down the sides to achieve this

Place the mixture in the freezer for 10 minutes (this make it easier to handle)

Remove the mixture from the freezer and roll it into approx. 20 bite-sized balls

Place back in the freezer for 10 minutes while you prepare the chocolate shell

Break the chocolate into pieces and place in a heatproof bowl. Add the coconut oil.

Either place the bowl over a saucepan of simmering water, or into the microwave, to melt the mixture together. If you are using a microwave, melt the chocolate slowly (15 seconds at a time between stirs) or it will burn

Remove the truffles from the freezer and roll them in the melted chocolate mixture

Place on a plate and refrigerate until set and ready to eat
Pin the recipe so you don't loose it!