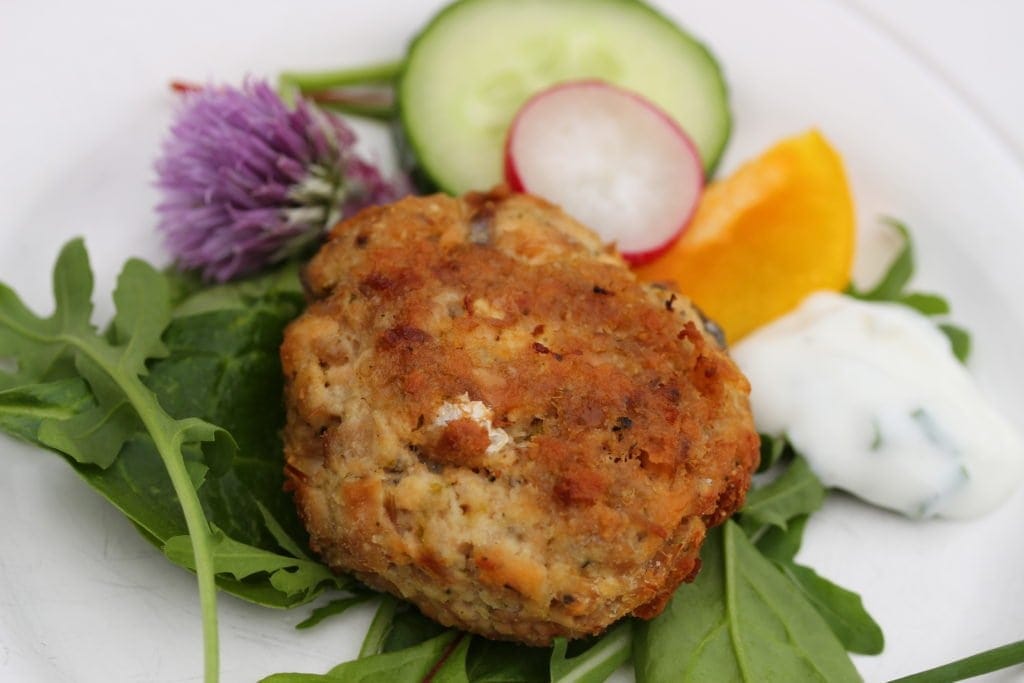 Today Rosie came home.
For those of you who don't know, Rosie is our beloved VW T25 camper van.  She's been in VW 'hospital' for almost a month…during which time she has cost a lot of money and left us feeling bereft.
Of course in that time the weather has been fabulous; a bank holiday has come and gone along with half term.
Perfect opportunities to get away on an adventure…but she's all ready for one now.
This weekend we shall be jumping straight in her for a weekend of camping fun and I can't wait.  The freedom that camping offers is wonderful.  Surrounded just by the essentials of life and some beautiful nature is just about the most perfect thing in the world.
Before the weekend I have some very important things to sort out.  I can't tell you exactly what at the moment but by the end of the week I should be able to bring you an exciting announcement.  It is flour related and involves this recipe for garlic and herb tear and share bread…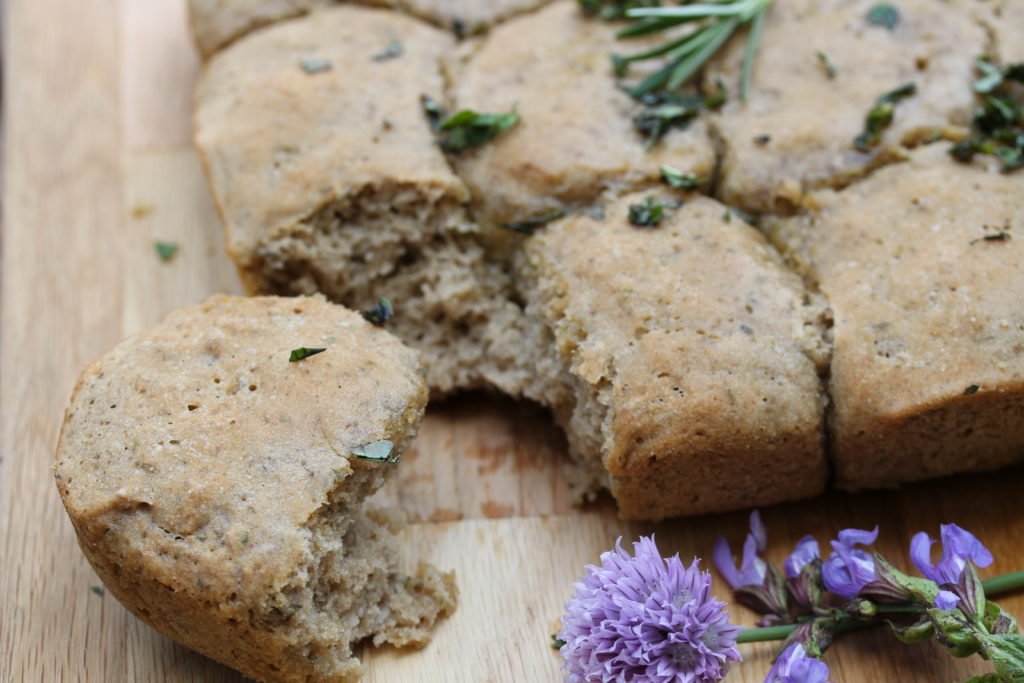 In the meantime I hope you enjoy these fishcakes. They are lovely and light for a warm summers day and are quick and easy to make.  For convenience I use frozen fish, herbs and garlic, meaning that these can be created in next to no time leaving you with more time to enjoy the lovely weather.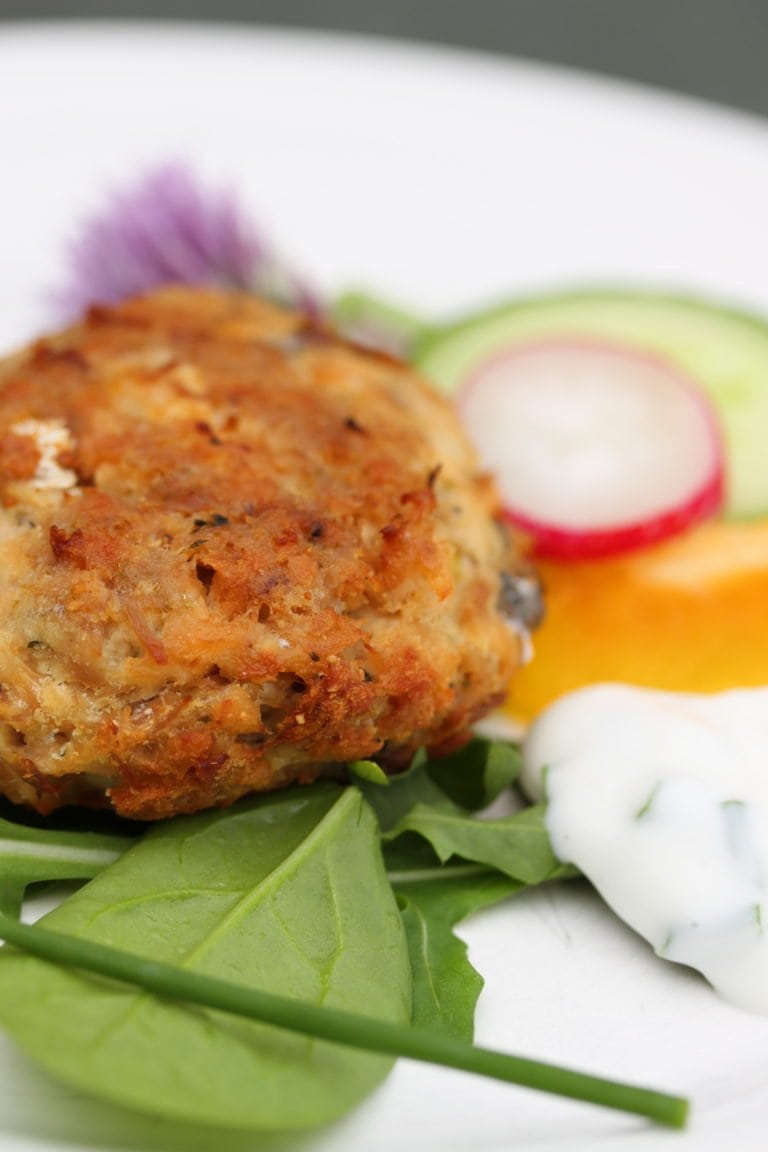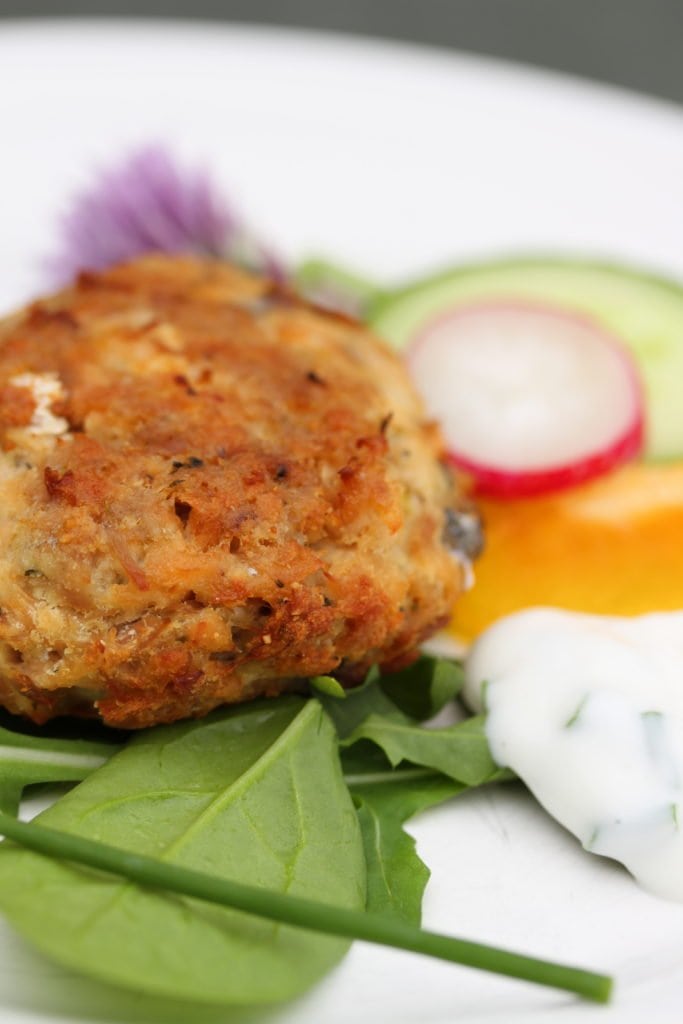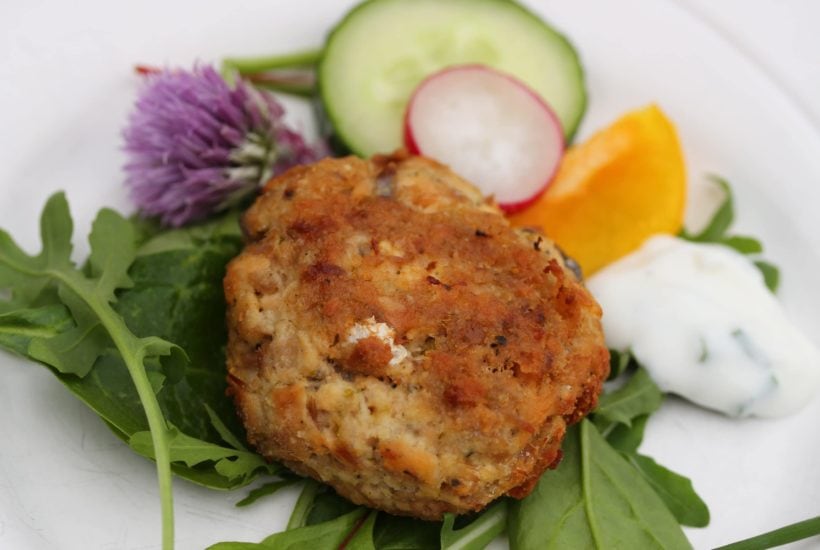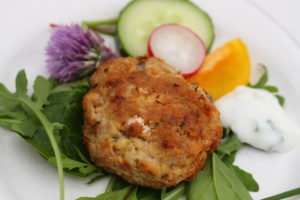 Low Carb Salmon & Lime Fishcakes With Zesty Yoghurt Dressing
Gluten-free, Dairy-free, Soya-free, Nut-free, Paleo, Low FODMAP
Ingredients
FOR THE FISHCAKES

2

frozen salmon fillets - cooked in the microwave according to the instructions on the packet

1

tin tuna

1

tsp

frozen chopped garlic

-

or fresh garlic

1

tsp

frozen chopped coriander

-

or fresh coriander

Zest 1 lime

Pinch

hot chilli powder

1

large free range egg

1

tbsp

coconut flour

Pinch

salt and pepper

1

tbsp

duck or other fat for cooking

FOR THE DRESSING

3

tbsp

yoghurt

-

coconut if dairy-free, goat or cow

4

chives

-

chopped

Juice 1/2 lime

Pinch

salt

Grind black pepper
Instructions
Pre-heat the oven to 220 degree C (200 degree fan oven)

Place all the fish cake ingredients into a bowl and mix well to combine, breaking up the salmon as you do so

Place the duck or other fat into a baking tray and place in the oven

Form the fish mixture into patties. You should make 6 good sized ones

Remove the baking tray from the oven, spread the melted hot fat around the tray then add the fish cakes

Bake in the oven for 20 minutes, turning once

Meanwhile make the dressing by combining all the ingredients

Serve the fish cakes with a salad and the dressing drizzled on top
I shared this post with: