The perfect gluten free Yorkshire puddings recipe. Perfected after years of trial and error. These Yorkshire puddings will never fail you and I think they're better than the wheat-filled traditional ones.
This post contains Affiliate links. As an Amazon Associate I earn from qualifying purchases.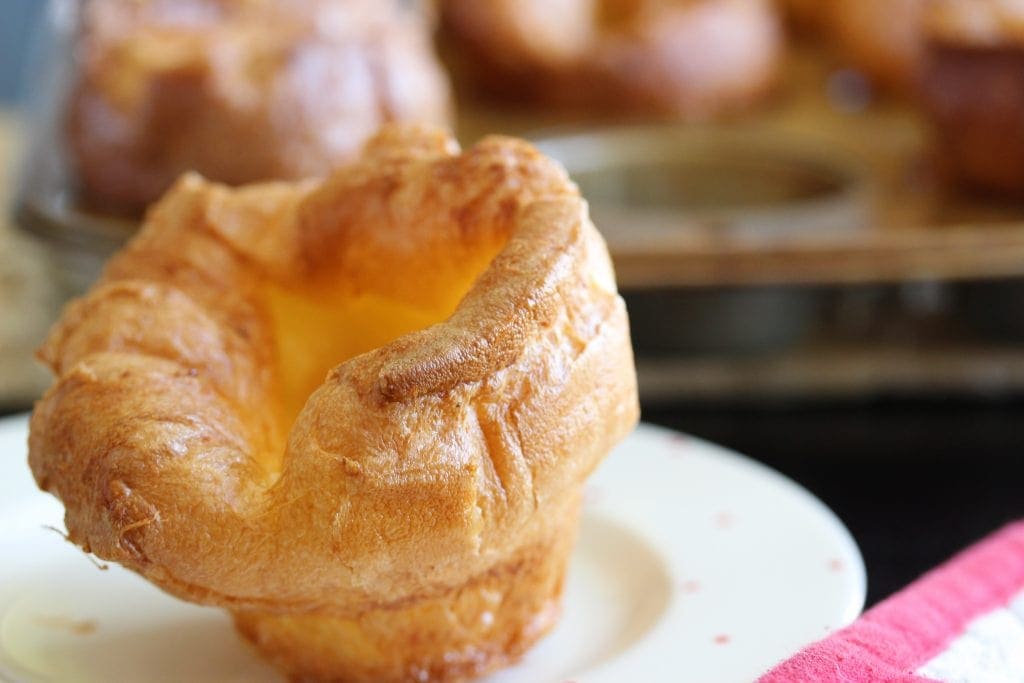 It is something that people often find a challenge: the perfect gluten free Yorkshire pudding.
For those of you who are not English then you might wonder what on earth I am talking about!
What are Yorkshire puddings?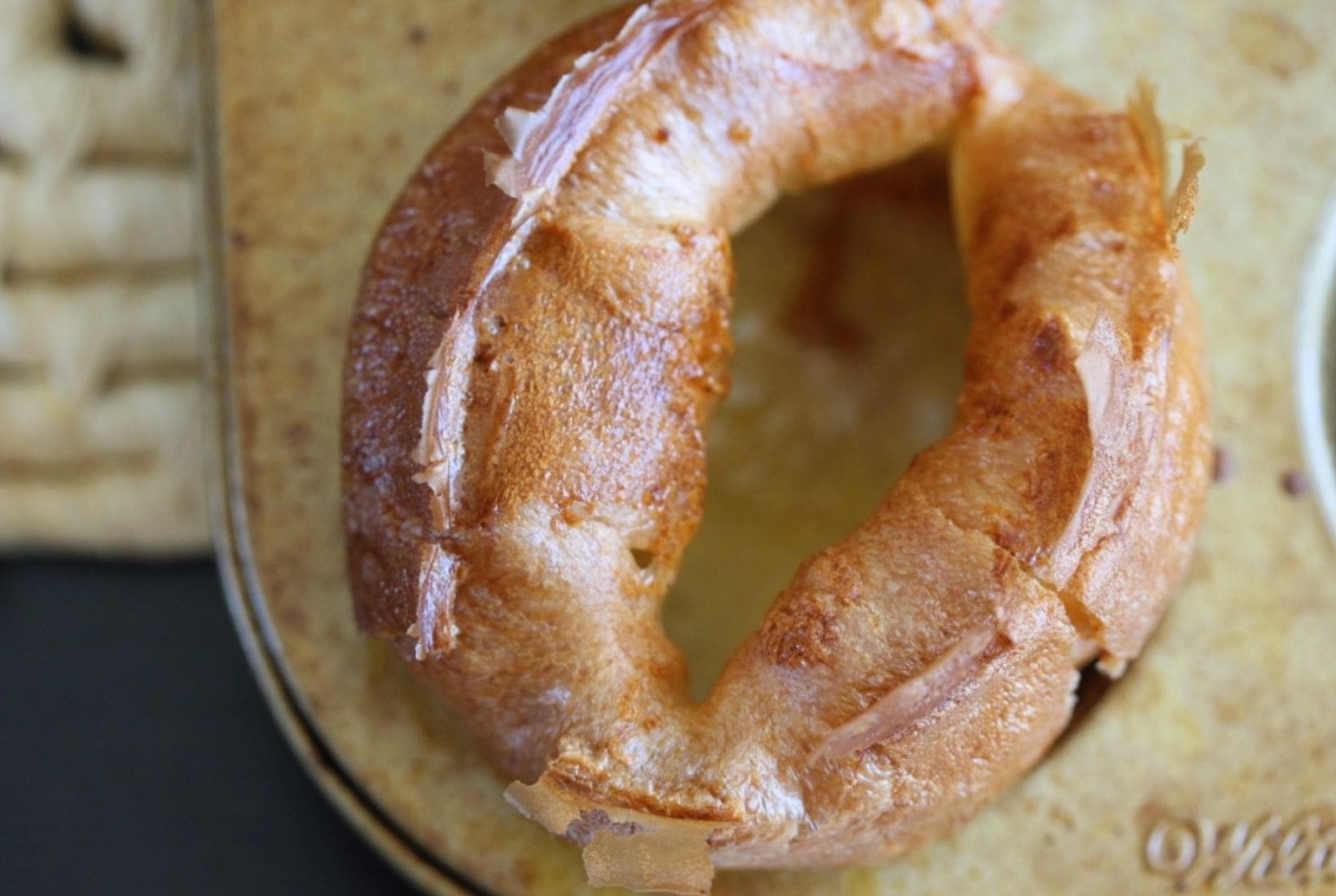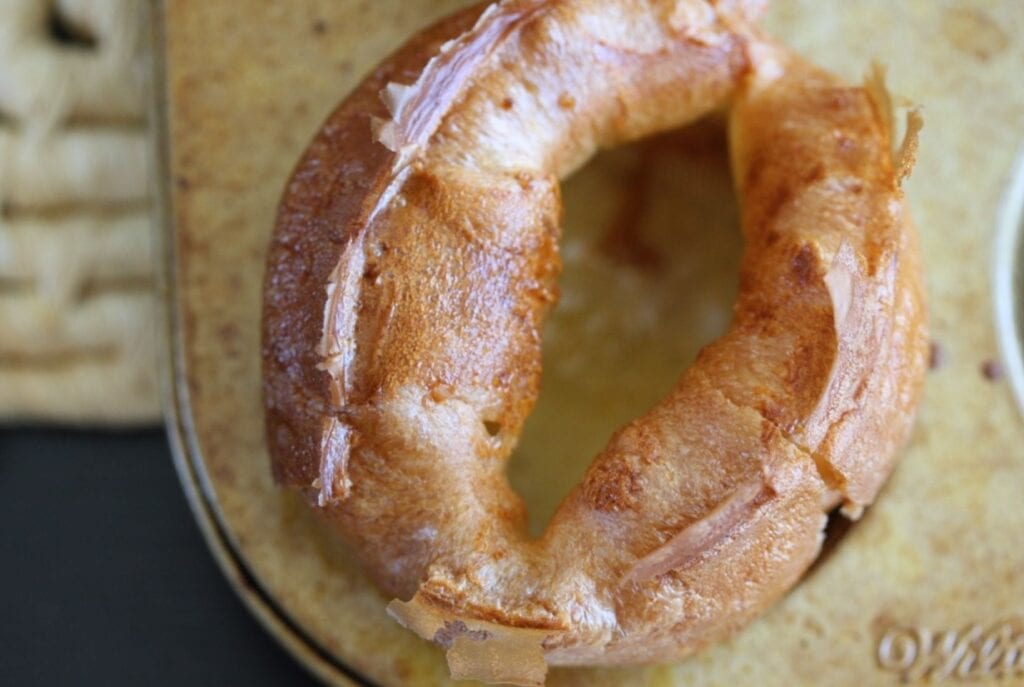 Yorkshire pudding is a traditional English dish that is often served with roast beef and gravy. It is made from a batter similar to pancakes but baked in a hot oven until puffy.
Description aside, it would seem that many of you find it quite tricky to perfect without the addition of gluten.
Indeed for many years it was something that Mr M and I tried to get right being avid lovers of Toad in the Hole (another peculiarly English dish that consists of said batter surrounding sausages).
My mini gluten free Toad in the Hole recipe also took a long time to perfect. I went for a 'mini' version because I prefer the batter to be more crispy than soft. If you like soft batter then feel free to make the recipe in a large dish.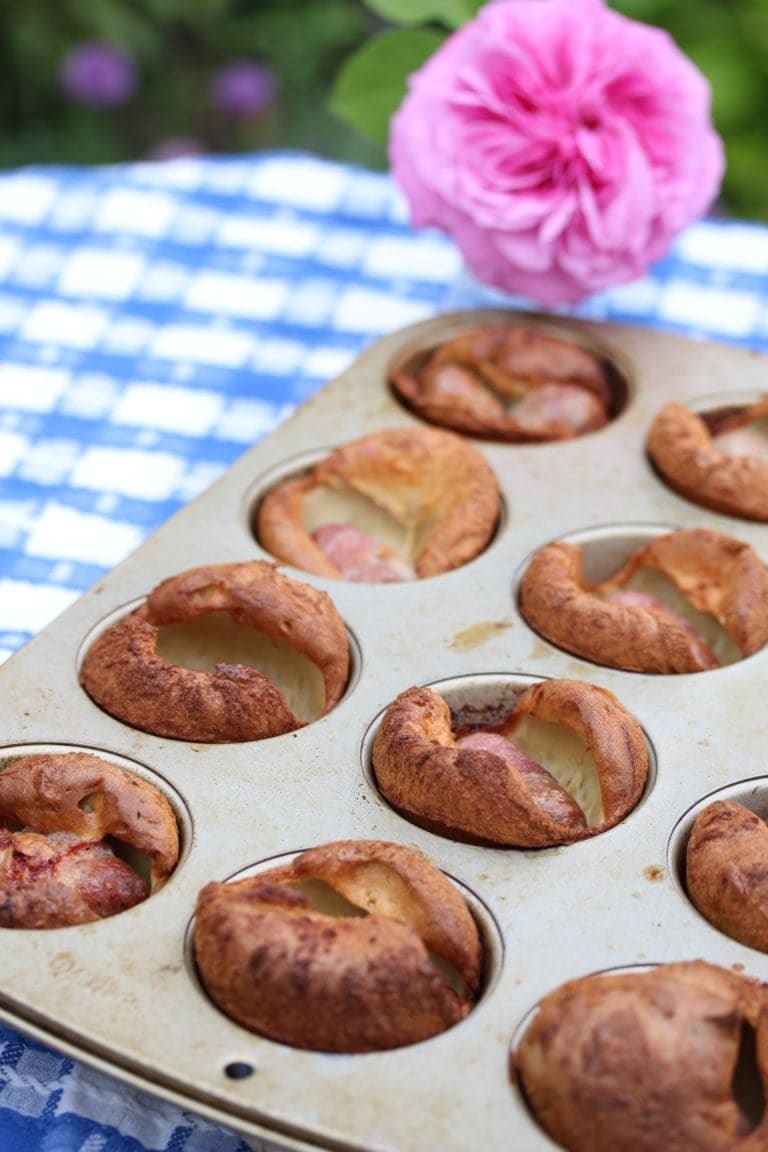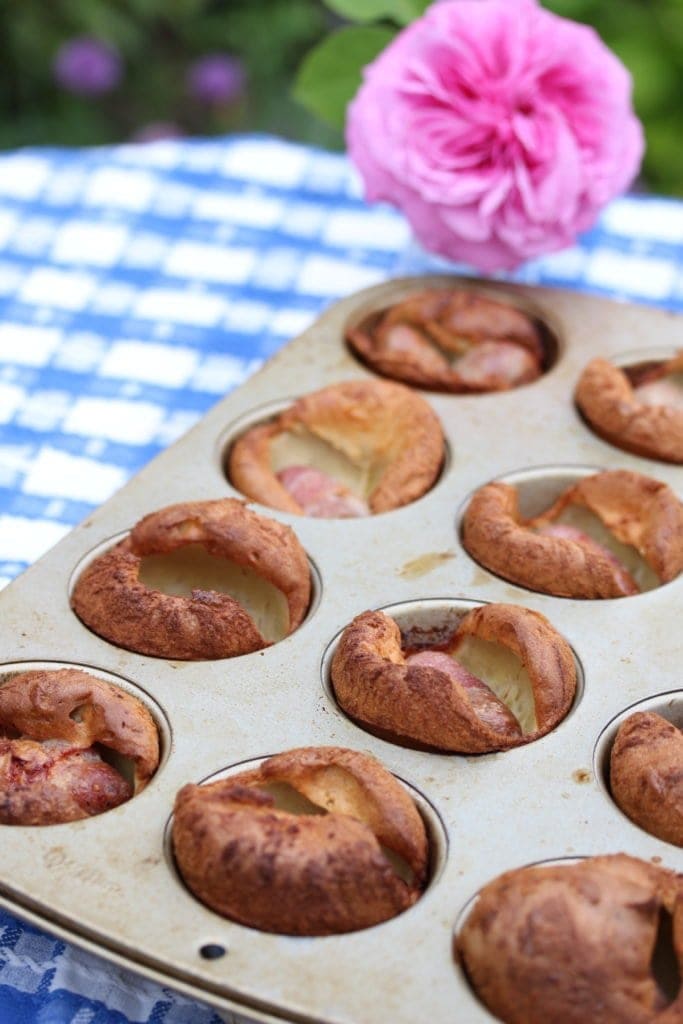 Tips for the perfect gluten free Yorkshire puddings
Finally, I have come up with the perfect technique for gluten free Yorkshire puddings so I thought I would explain what I do:
Use duck or goose fat to cook the batter in (this is not a low fat recipe!) – you can use other fat but I find these work the best
Place a small dollop of fat into each of the holes of a 12-holed muffin tray
Heat the fat in a hot oven (230 degrees c/210 degrees fan oven/gas mark 8) for 5 minutes
Use tapioca starch for the lightest, crispiest results. If you can't get tapioca then you can substitute it for corn flour (cornstarch). Just check it's gluten free if you have coeliac disease because it's often contaminated.
Once the fat is hot quickly pour in the batter and return to the oven
Do not open the oven again until 25 minutes has passed
Remove from the oven and eat immediately
If you don't want to eat them all, cool them on a wire rack and freeze them for another day. Simply re-heat them in a hot oven.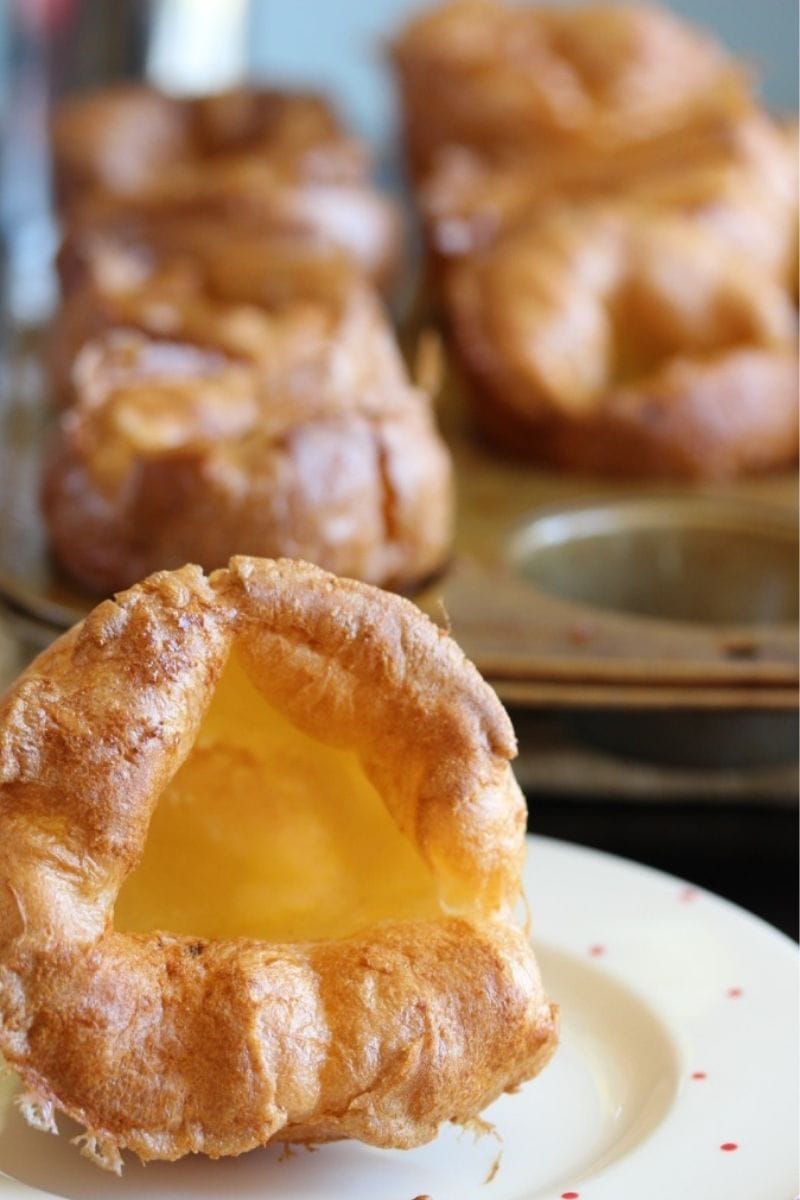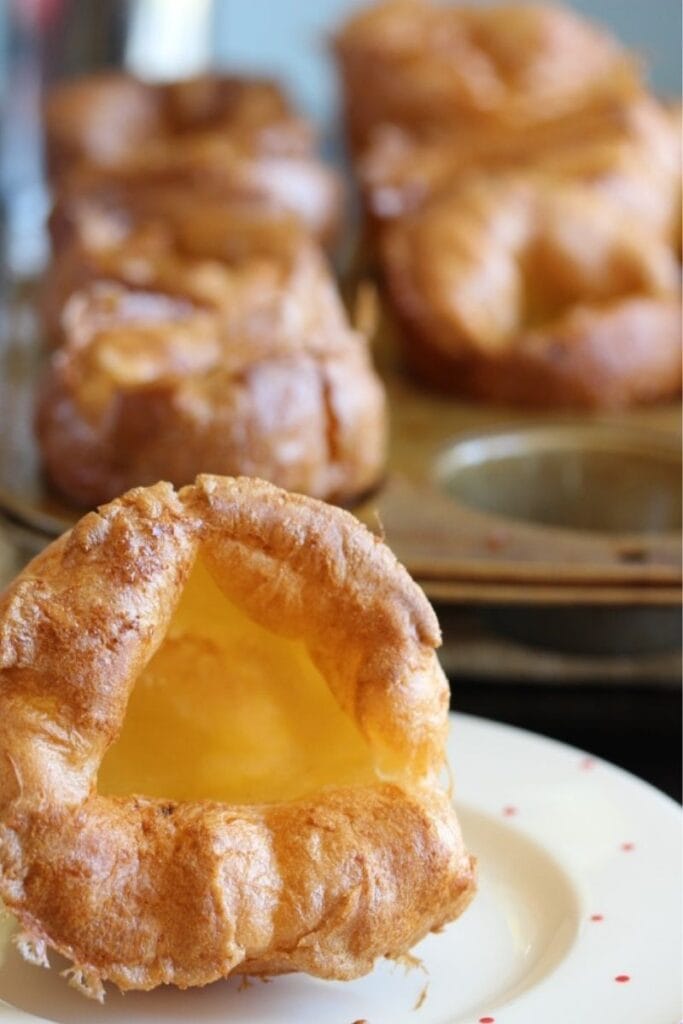 I'm still not confident I'll get them right!
If you're still afraid to have a go at making these then I have the perfect thing for you.
This is one of eleven recipes that I show you how to make in my Gluten Free Savoury Bakes online cookery course. The course can be joined at any time and you work through it in your own time by watching a series of videos. Of course you get my support too!
In addition to eleven recipes, I share how to make my unique wholegrain gluten free flour blend; opening up a whole variety of wholesome gluten free baking to you where ever you live in the world.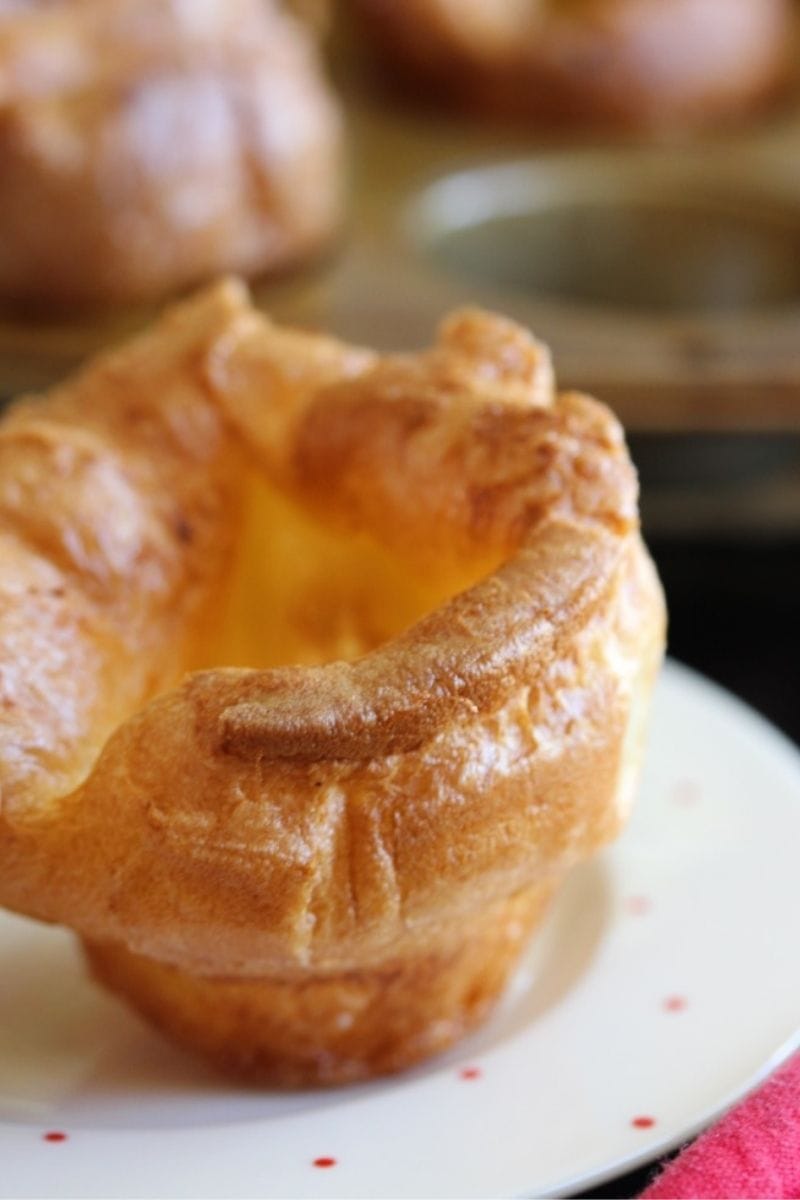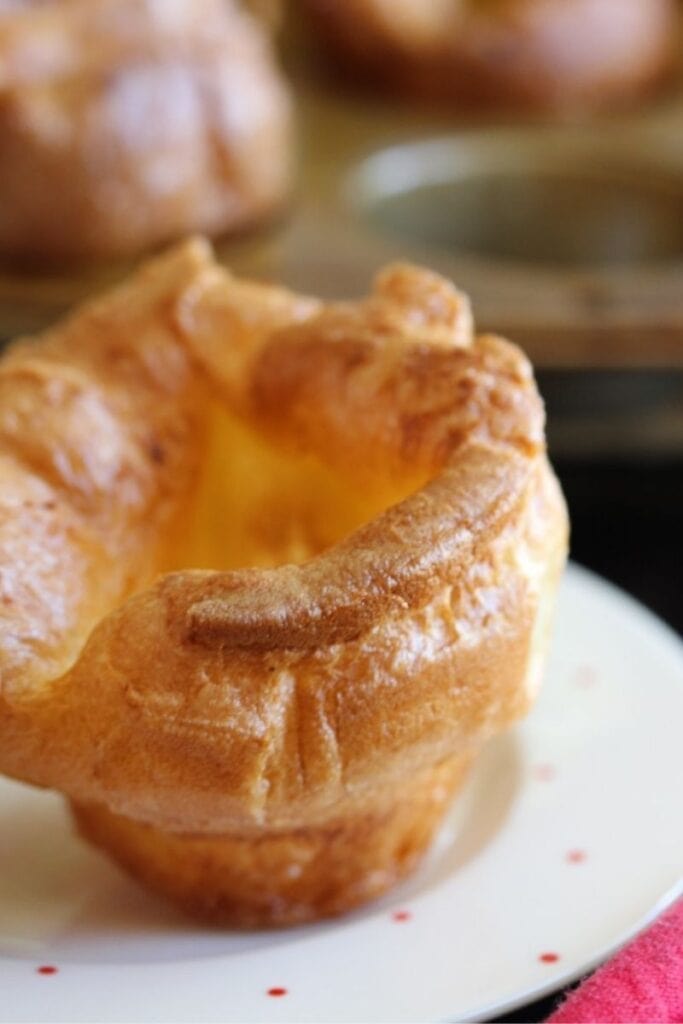 What do you serve Yorkshire puddings with?
Traditionally, as I mentioned above, they are served with roast beef and gravy but I have a few other ideas.
Savoury ideas
Serve them with any roast meat of a vegetarian or vegan alternative
Fill them with cauliflower cheese
Fill with baked beans and sausages for a breakfast alternative
Fill with a curry of your choice
Sweet ideas
Fill with custard
Fill with cooked apple lightly spiced with cinnamon with added raisins for sweetness
Fill with your choice of fruit and cream
Fill with banana slices and drizzle with chocolate sauce
Make a toffee sauce (like the one in my sticky toffee pudding) and dip the Yorkshire's in!
I'd love to know your ideas too!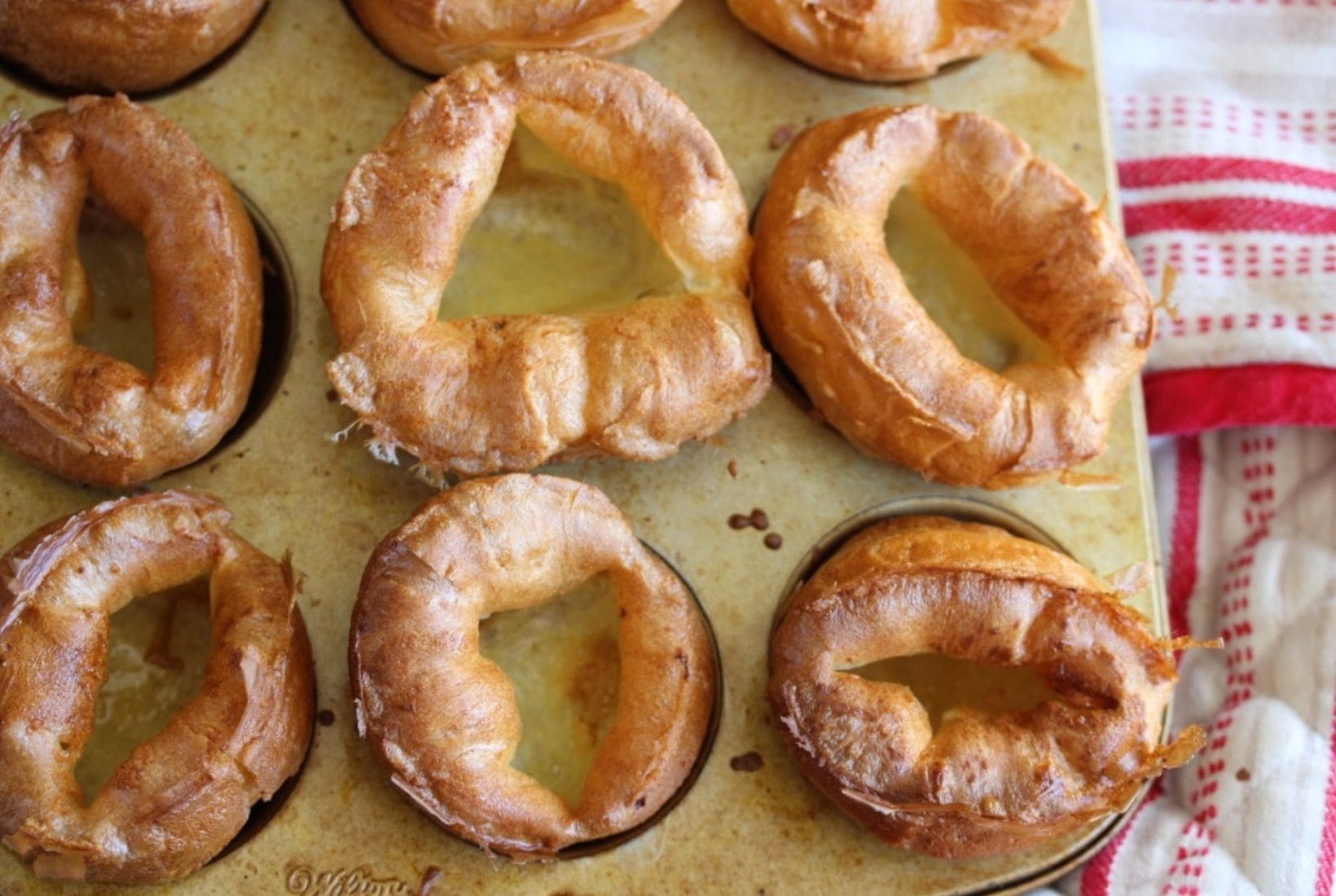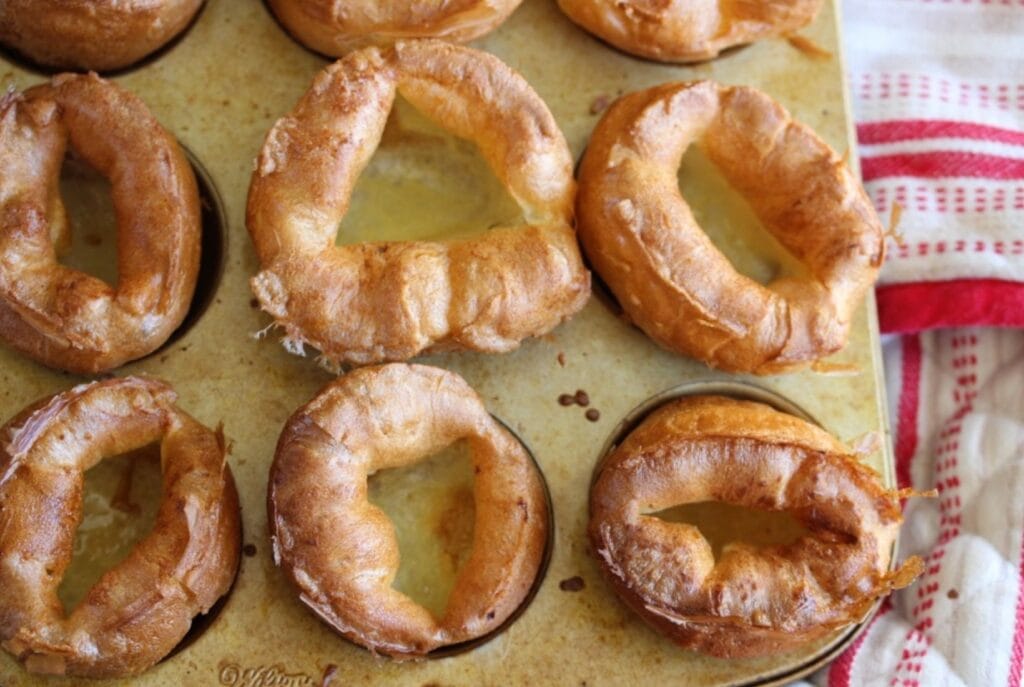 Frequently asked questions
Can you make these dairy free?
Yes, simply swap the milk for dairy free milk of your choice
Can you make these vegan – without eggs?
No. This isn't a recipe that can be made without eggs. Search for a specific vegan recipe if that's what you're looking for.
Pin the recipe so you don't lose it: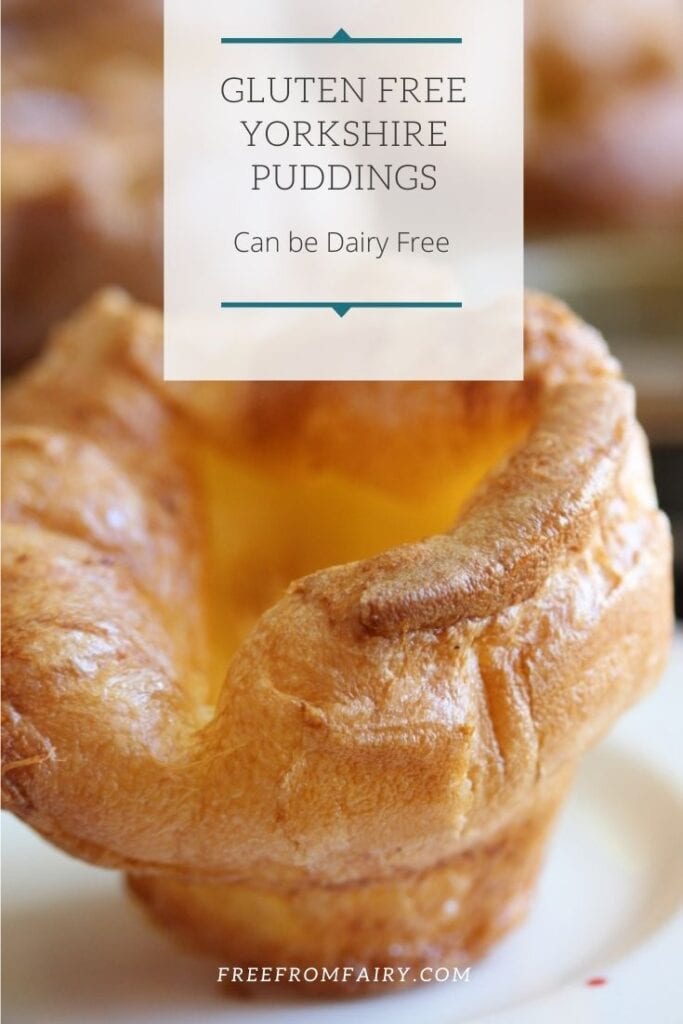 The recipe for gluten free Yorkshire puddings: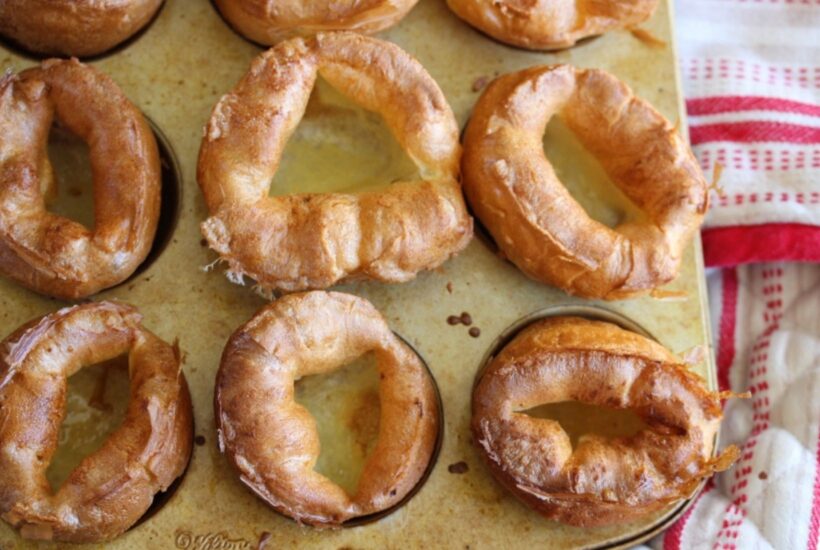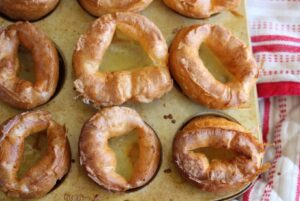 Perfect Gluten Free Yorkshire Puddings
The best Yorkshire pudding recipe full stop. And it just happens to be gluten free too!
Ingredients
80

g

tapioca starch

90

ml

full fat milk

-

or dairy free alternative

3

medium

eggs

6

tsp

duck fat

-

or other fat of choice – see above text
Instructions
Turn on the oven to 230 degrees C, 210 fan, Gas Mark 8

Place 1/2 tsp of fat into each hole of a 12 hole muffin tray

Once the oven is up to temperature add the muffin tray and heat for 5 minutes while making the batter

Place the tapioca starch into a large jug and add the milk. Whisk to combine then add the eggs and whisk again

Once the fat has heated for 5 minutes, quickly remove the muffin tray from the oven and evenly distribute the batter between the 12 holes. Place back in the oven as quickly as possible

Cook for 25 minutes until well risen and golden. Do not open the oven at any point during cooking
Notes
Nutrition facts for information only.
Nutrition (Approx)
Calories:
64
kcal
|
Carbohydrates:
6
g
|
Protein:
2
g
|
Fat:
4
g
|
Saturated Fat:
1
g
|
Trans Fat:
1
g
|
Cholesterol:
44
mg
|
Sodium:
19
mg
|
Potassium:
26
mg
|
Sugar:
1
g
|
Vitamin A:
72
IU
|
Calcium:
15
mg
|
Iron:
1
mg