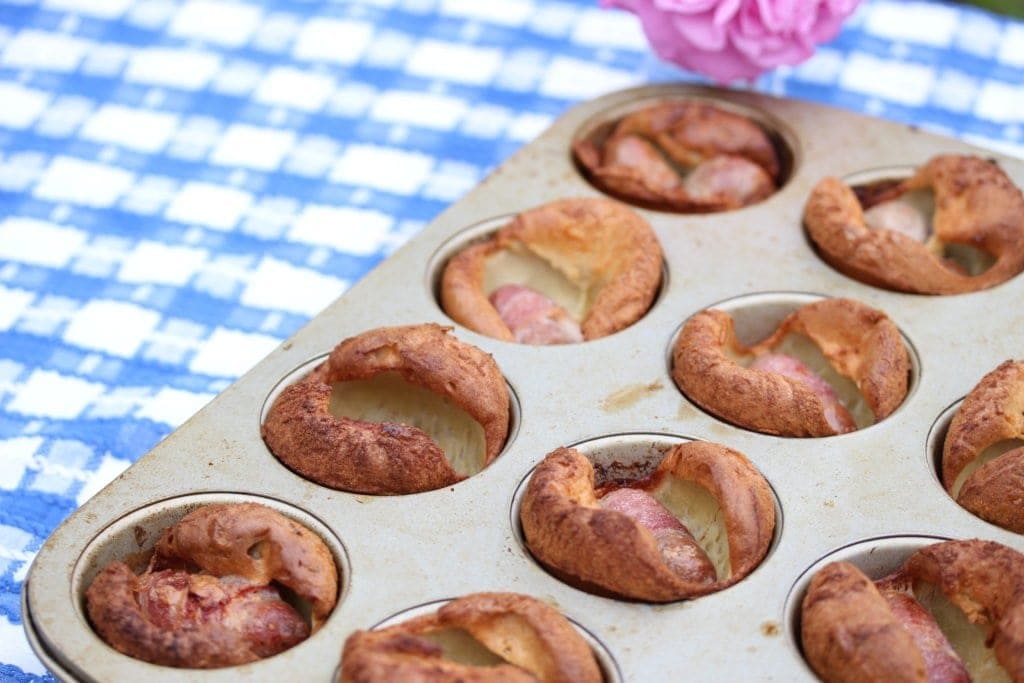 It is something that people often find a challenge: the perfect gluten free Yorkshire pudding.
For those of you who are not English then you might wonder what on earth I am talking about; Yorkshire pudding is a traditional English dish that is often served with roast beef.  It is made from a batter similar to pancakes but baked in a hot oven until puffy.
Description aside, it would seem that many of you find it quite tricky to perfect without the addition of gluten.
Indeed for many years it was something that Mr M and I tried to get right being avid lovers of toad in the hole (another peculiarly English dish that consists of said batter surrounding sausages).
Finally, I have come up with the perfect technique so I thought I would explain what I do:
Use duck or goose fat to cook the batter in (this is not a low fat recipe!) – you can use other fat but I find these work the best
Place a small dollop of fat into each of the holes of a 12-holed muffin tray (smaller toad in the holes rise better than bigger ones)
Heat the fat in a hot oven (230 degrees c/210 degrees fan oven/gas mark 8) for 5 minutes
Use a little baking powder in your mixture (or use self-raising flour)
Once the fat is hot quickly pour in the batter (add little cocktail sausages or big sausages cut into 3 or 4 pieces first if making toad in the hole) and return to the oven
Do not open the oven again until 25 minutes has passed
Remove from the oven and eat immediately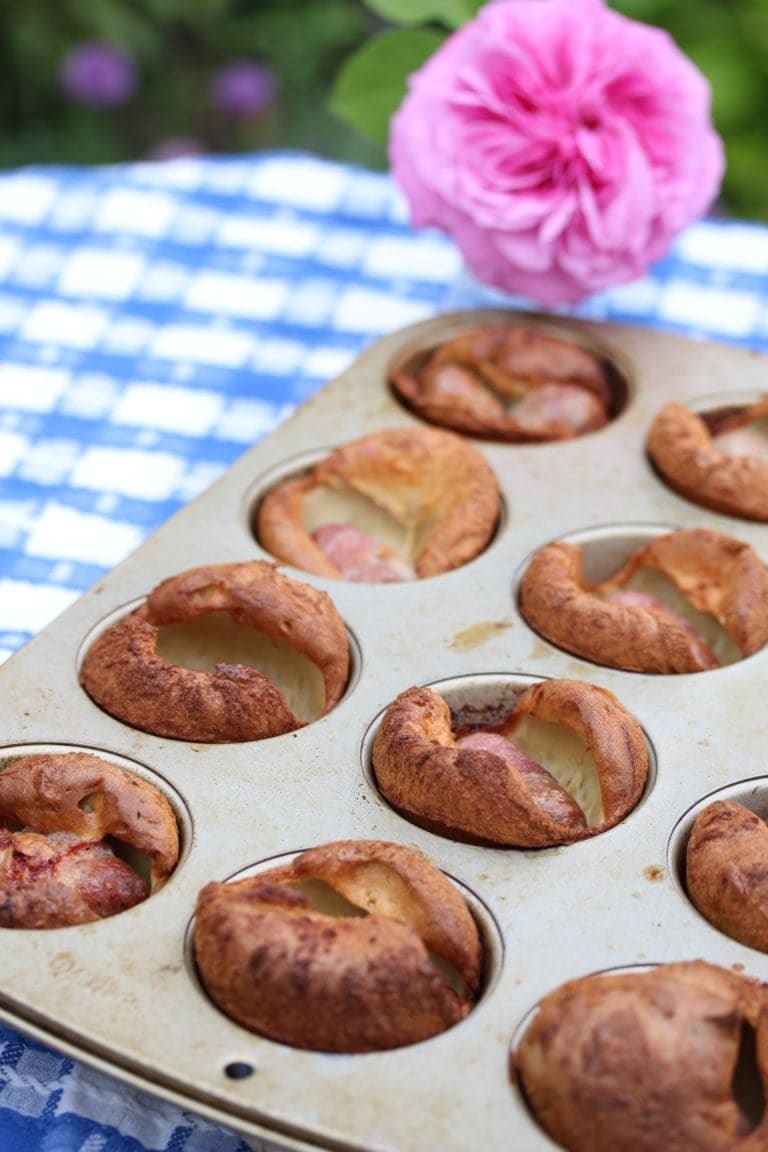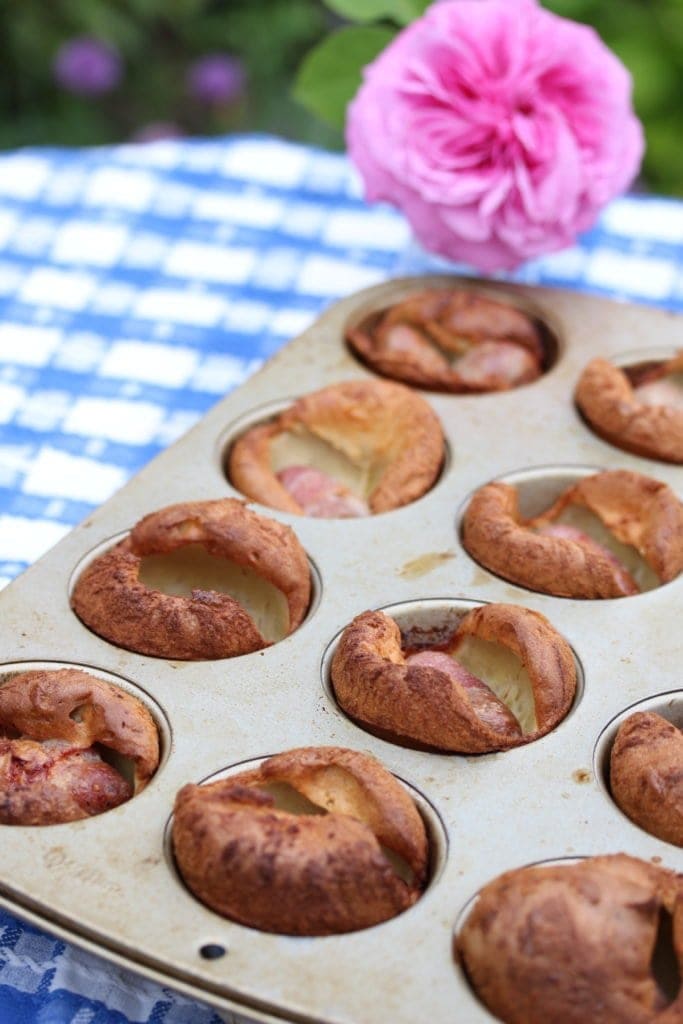 I have perfected my recipe using a mixture of my wholegrain gluten-free flour blend and tapioca starch.  I did used to use Doves self-raising flour and it worked pretty well, but not as well as with my flour blend.
Talking of my flour blend, after my announcement last week about being at the Allergy & Free From Show I have been flat out making sure that everything is ready in time.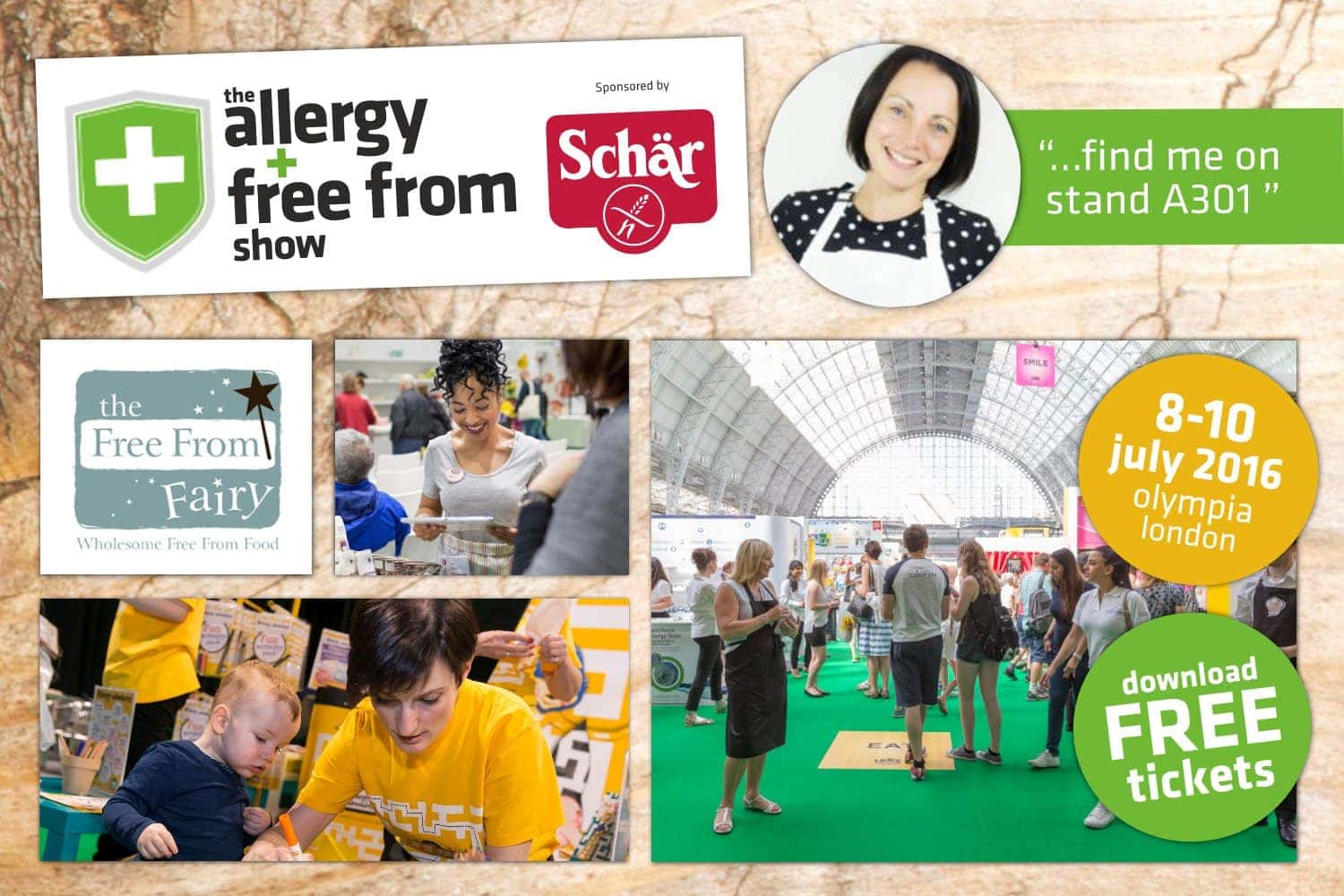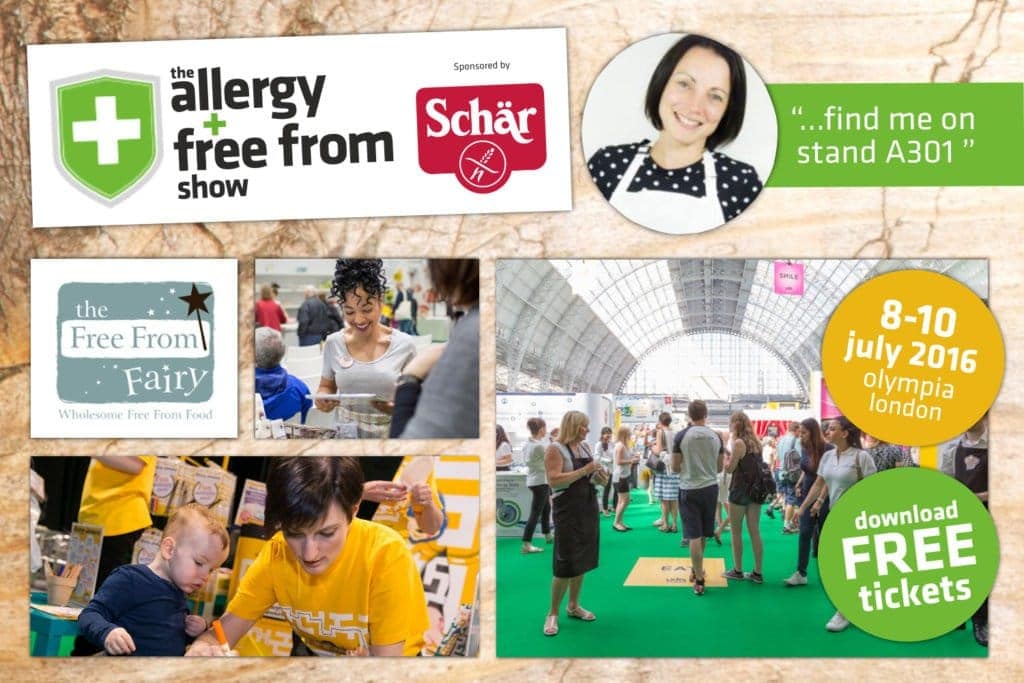 That along with a trip to A&E with Mr M has meant that blogging has taken a back seat this week…which might continue for the next few weeks as I work hard to get on top of the all the things I need to do before the show.
In the meantime, I'd love to know what your tips are for the perfect Yorkshire puddings…
I've shared this with: