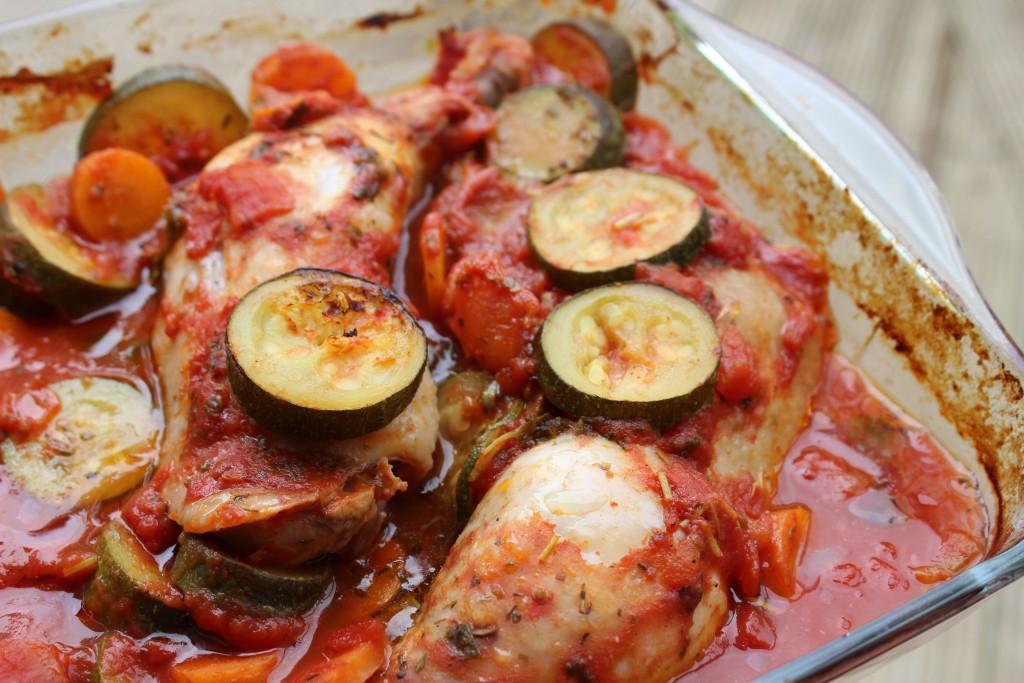 A few weeks ago I came up with this delicious recipe and it has been sitting patiently in my 'creative notebook' ever since (along with rather a lot of other recipes that I don't seem to have been able to find the time to share!).
It is something that the whole family enjoyed together with no tweaks to enable me to eat it too.  I served it with roast lemon and garlic cauliflower which was simply delicious.  I will share that recipe another day!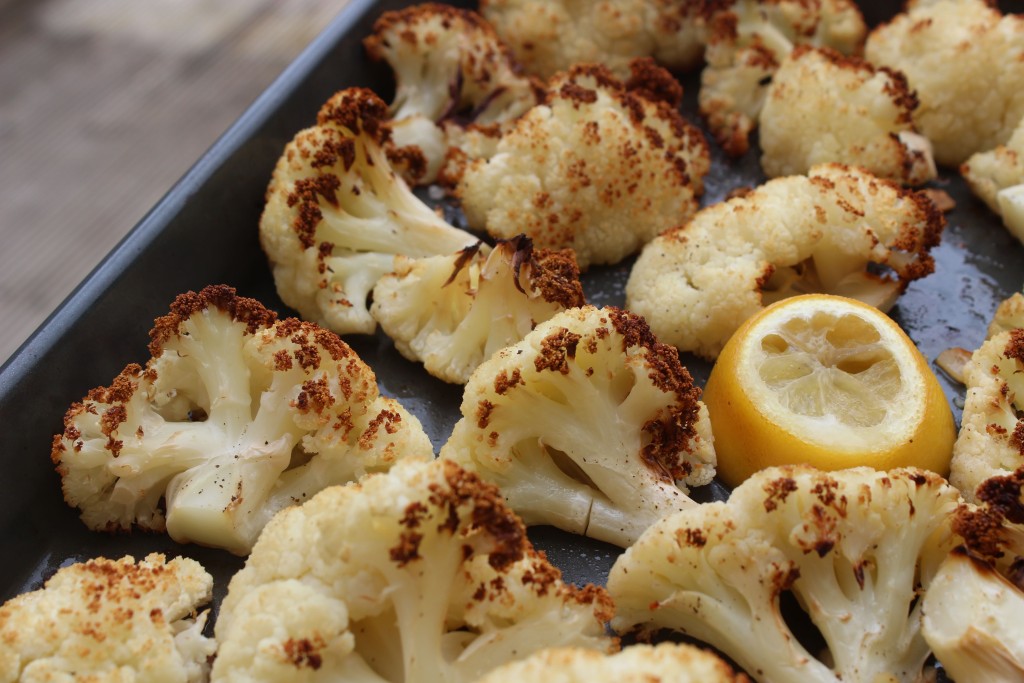 Later this week I will be attending my first ever BritMum's Live; a big blogging conference in London where I hope to pick up all kinds of tips and tricks and of course meet some of the lovely people who I correspond with on a daily basis via social media!!  I also have a rather exciting meeting to attend which I hope will lead to something important for the Freefrom Fairy, and I shall be visiting my lovely big sis!
Anyway, what it also means is that I won't be posting anything later this week so you'll have to pretend that this is my usual Friday post!!
If you fancy a night off from cooking over the weekend then try this recipe out.  You won't be disappointed, it is quick and easy and incredibly tasty and can be served in the dish you cook it in saving on washing up!  The cooking time allows the flavours to mingle and the result is a meal that will taste like you have slaved over it when in reality you spent 5 minutes or so preparing it!  It is also relatively cheap since it uses chicken legs.  I use my favourite free range chicken legs from Creedy Carver…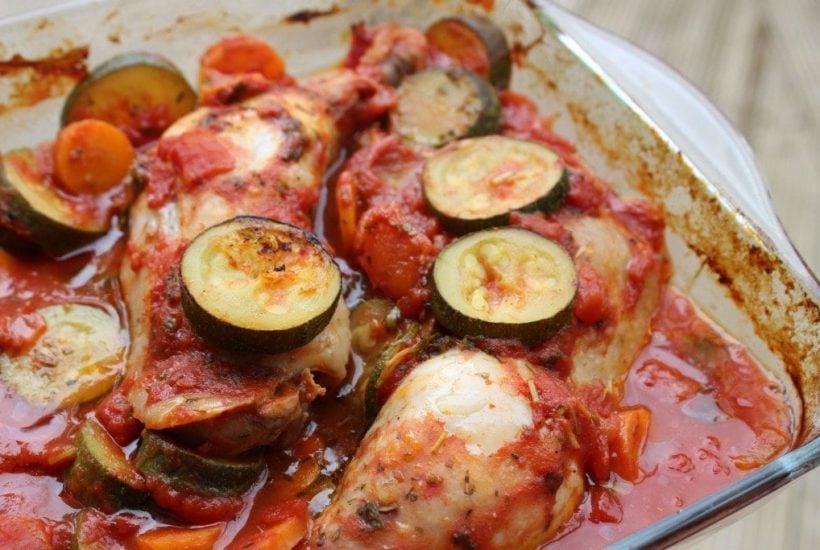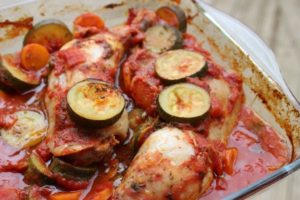 Mediterranean Chicken Recipe
Gluten-free, Dairy-free, Egg-free, Nut-free, Soya-free, Fish-free, GAPS, SCD, Paleo
Ingredients
2

chicken legs

-

skin on - free-range or organic if possible

1

tin tomatoes

1

small courgette

-

cut into cubes

1

small carrot

-

cut into cubes

1

clove

garlic

-

finely chopped

Large handful basil

-

roughly chopped

Sprinkle dried mixed herbs

Salt and pepper to taste

Extra virgin olive oil to drizzle
Instructions
Place the chicken legs in a dish not much larger than they are

Pour over the tin of tomatoes, chopped courgette, chopped carrot, chopped garlic, basil, salt and pepper

Stir gently to ensure the vegetables are mixed around in the tomato sauce and sprinkle with the dried herbs

At this point you can cover and refrigerate ready to put in the oven when you need it

When you are ready to cook it, preheat the oven to 180 degrees, 160 degree fan, gas mark 4

Place tin foil over the dish and cook for about 1 1/4 hours until the juice runs clear when you insert a knife into the thigh

Drizzle with olive oil and bring to the table to serve
I shared this with: