This creamy yoghurt recipe is a decadent treat being made with double cream rather than milk. The result is the thickest most delicious yoghurt you're likely to ever eat! It's suitable for anyone following the SCD or GAPS diet.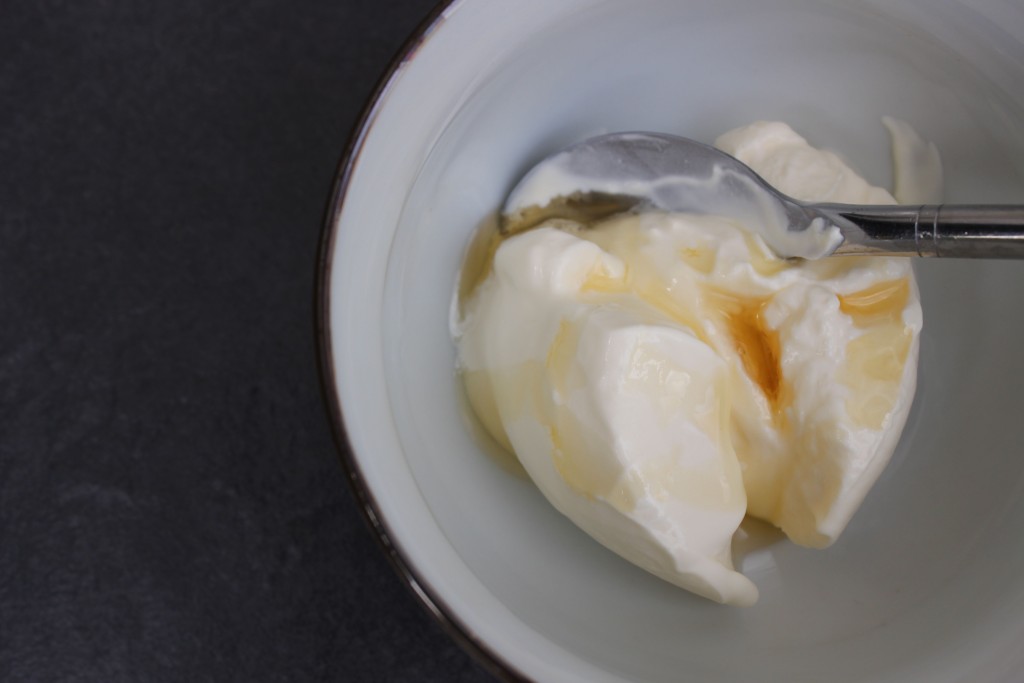 Last week (or was it the week before?) I mentioned that my ultimate favourite treat on my current stage of the GAPS diet was creamy yoghurt.
After a seriously brilliant weekend of free fun thanks to our lovely local churches putting on a free fun day on the village green, and Crealy Adventure Park providing us with free entry to camp and visit the park because we live nearby, I am pretty exhausted!
That combined with other work and a huge backlog of recipes to share with you I thought I would quickly share this beautiful recipe with you!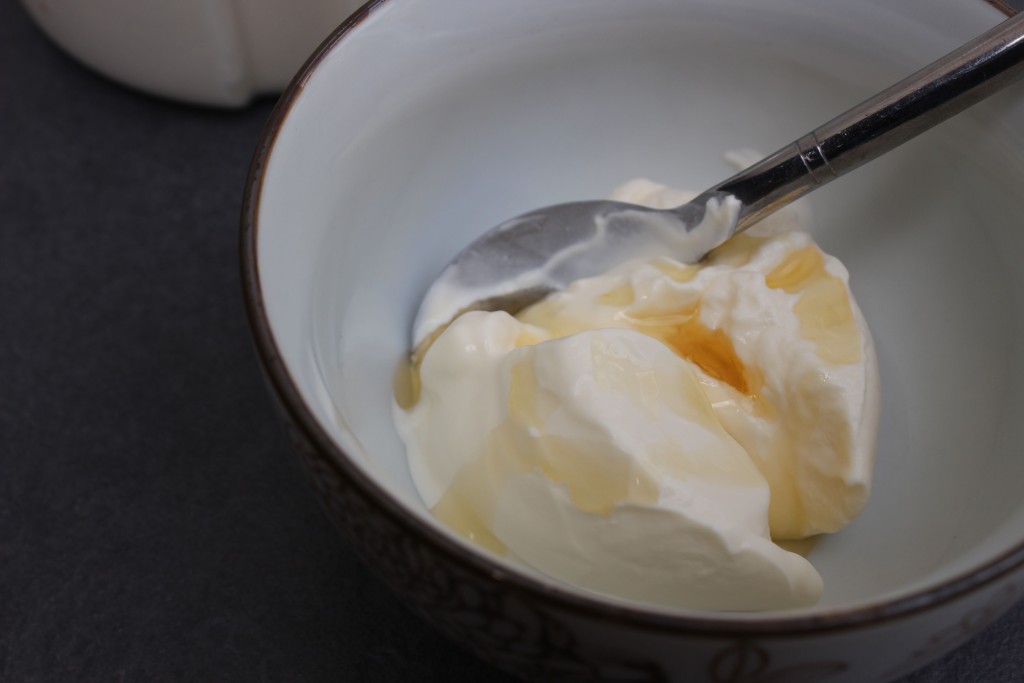 If you fancy a treat I can highly recommend this with a drizzle of the best honey you can buy (ideally local, raw stuff).
OK, my food life is pretty sad at the moment…what with no chocolate, no grains, no starches and little sweetness (apart from that in a little honey)…but I still know what is good.  And this creamy, rich yoghurt is like the best Greek yoghurt you will ever taste.
It goes rather well with my grain-free pancakes for breakfast, and would, I am sure, be divine with a rich desert like my chocolate tart.  It would also make the most incredible base for ice cream, so as soon as I can add fruit to my diet that is exactly what I will be doing with it!
If you want to go a bit further and add in some extra goodness then add a little Great Lakes Gelatin.  It makes it even thicker and provides you with the enormous added benefits that gelatin can bring…but that is a whole other post! But don't be tempted to add in any of the stuff you buy in the supermarket…that is not the same thing at all!
Anyway, I'll leave you to decide how to serve it.  The important part is that it is very low in lactose (due to the long fermentation process) and is chock full of 'good bacteria' (probiotic's) to help your gut microbiota (far more, I may add than any yoghurt you can buy).  OK it has lots of fat in too, but on the GAPS diet provided it is 'good fats' I can eat what I like which is just as well or I might be just skin and bones by now!!!
I use a Lakeland yoghurt maker to make mine in.  If you don't have a yoghurt maker then you could use a wide-necked flask of some sort, or a jar, provided that you have somewhere consistently warm to place it for 24 hours (like an airing cupboard, or in the oven with just the light on).  It needs to stay between 30 and 40 degrees C for the whole time.
Good luck and enjoy!  Let me know what you think if you try it!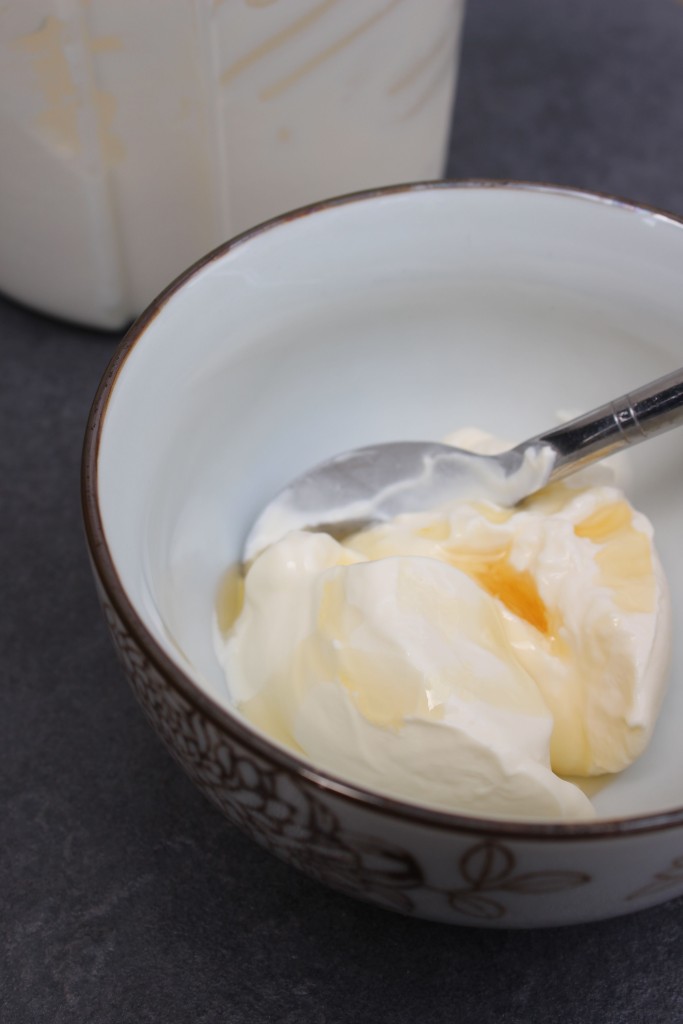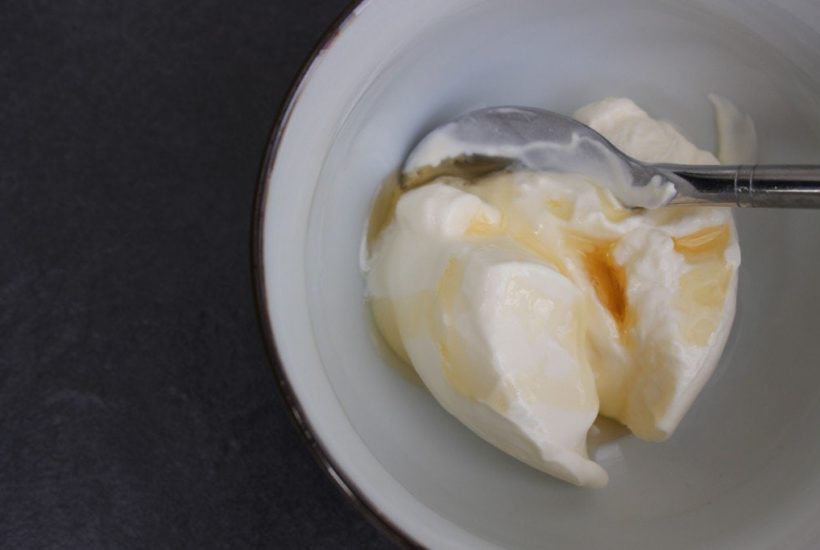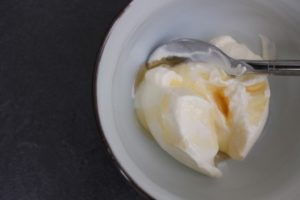 Dreamy Creamy Yoghurt Recipe
Gluten-free, Egg-free, Nut-free, Soya-free
Ingredients
600

ml

double cream

-

ideally organic

4

desert spoonfuls active yoghurt

-

I use Woodlands sheep yoghurt
Instructions
Wash down all your surfaces well and wash your hands. Sterlize the equipment you will be using (I use the fluid that you get for sterlizing babies bottles) including what you will be fermenting the cream in

Take a clean saucepan and add the double cream

Over a low heat and stirring all the time, bring the cream to almost boiling point. If you have a thermometer that is around 70 degree C I have found

Once it reaches this temperature remove from the heat, place a cover on the saucepan and place into a bowl of cold water.

Leave for about 10-15 minutes or until the thermometer reads 30 - 40 degrees C.

Remove 4 desert spoonfuls of your active yoghurt and place it in whatever you wish to make your yoghurt in (a jar, the bowl from a yoghurt maker, a wide-neck flask...)

Pour a little of the warm cream into the yoghurt and stir well, removing any lumps.

Pour a little more cream in and repeat to ensure you have a smooth consistency

Add the remaining cream into the mixture and mix well

Place the cream mixture in your chosen warm place and leave for 24 hours

Once the time is up remove from the heat and place in the fridge until fully chilled
I shared this with: